Car camping is very popular all over the world. Your car is easy to get around in, and it's not as hard to park as a camper van. No worries about height, or the weight when you are towing a trailer. It's a lot cheaper than staying in a hotel and you can go off the beaten path. The downside is, you have limited space available, so making a car camping list with all the essentials is crucial. It's very tempting to totally pack your car with all sort of stuff, but remember, you need to leave some room to sleep!
To make it a little bit easier for you, here is a car camping list with 10 must haves for your next trip, no matter if you take your own or rent a car.
This post contains affiliate links. This means we make a small commission at no cost to you if you click through and make a purchase. All prices listed are accurate at time of publication. 
The Ultimate Car Camping List
Car Camping Air mattress
Sleeping in your car for a longer amount of time can be challenging. It's not always easy to lay comfortable in your seat or in the back of the car. Get an inflatable car camping air mattress that is custom-shaped to fit into the back of your car, comes highly recommended by members of the GWT community.
These air mattresses come in different price ranges. When you are just starting with car camping it would be smart to go for a cheaper option. That way you can find out if this adventurous way of traveling suits you, and make sure you don't miss the amenities of a hotel too much. If you are already decided that this kind of camping is for you, and you want comfort, definitely put an air mattress on your car camping list!
Camping Blanket
Depending on where you are and what time of the year it is, it can get chilly inside your car at night. Therefore it's important to have a cozy blanket to keep you warm. Get one that's waterproof, in case you accidentally spill your coffee in bed, or you decide to use it to sit on when the grass is wet from dew in the morning. This is also handy if you decide to camp with your car, but elect to sleep in a hammock outside instead of in your car. Don't forget to bring a camping pillow!
Earplugs
When you are out camping there are different sounds around you than the ones you are used to at home. I remember being awake all night as my neighbor snored like a saw mill. Are you a light sleeper? Or don't you wanna hear if a bear is sniffing around at night? Even though it's pretty safe in the car, sometimes you don't need that kind of excitement! Earplugs are your best friend for your next camping trip, and should definitely be on your car camping list. Use the soft foam ones, or go one step further and purchase ear plugs with noise reduction.
Entertainment
Being outside can be like watching a nature documentary. Free television, as I like to call it. But sometimes you just like to do something other than to experience nature. Although there is nothing better than to watch the night sky from a spot without light pollution!
A smartphone, tablet or laptop with a few movies or tv shows can be a game changer on a night when there is nothing to do, or when it's raining cats and dogs, and should definitely be on your car camping list. Going camping doesn't mean you can't enjoy electronic comforts. Just remember, download before you go, not every spot has good Wi-Fi or phone reception.
Reading a book can be very relaxing too. They are easy to stow away somewhere in your car, and should definitely make it onto your car camping list. Visit a Little Free Library nearby to trade the book you finished for a new read. If you are not traveling solo, a deck of cards or some small games like Yahtzee or Skip-bo can keep you entertained all night long. Do you play a musical instrument? Bring it along, there is nothing more romantic than playing your guitar next to a camp fire. I'm a huge fan of badminton when camping. It keeps you in shape, too!
Duct tape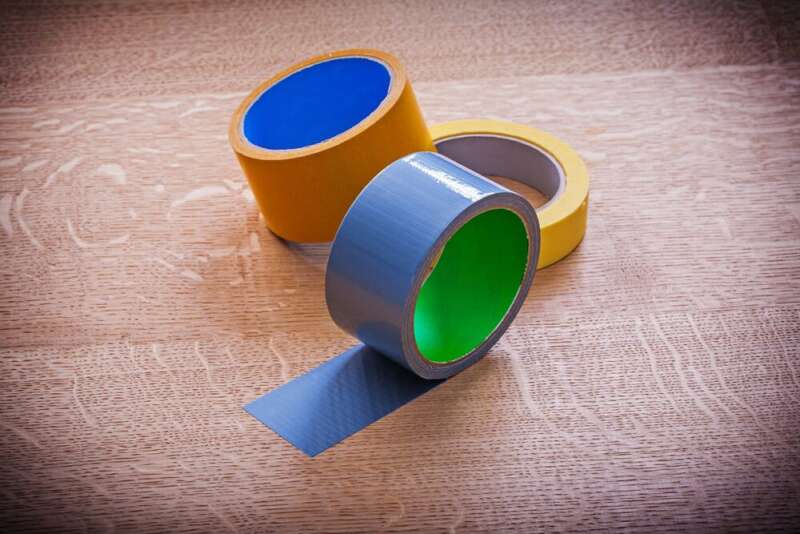 We all have heard of this multipurpose tape: it can almost fix anything. It's used for patching holes, general sealing, and doing small repairs. Because duct tape is waterproof, it's perfect to repair outerwear, rain gear, to patch up holes in a tent or your car. You can use duct tape for almost everything. That's why it's on most people's car camping list.
Packing cubes & laundry bag
There is nothing more annoying than having to look through your whole car, or luggage in general, to find clean socks or underwear. It's smart to always have a clean set of clothing ready to grab! To organize your clothing, or any other kind of items, I love packing cubes. They keep everything together in one place. Some are transparent, so you can see what's in them. To make it even easier you can note on the packing cube itself what it contains. Use a non-permanent marker and just throw the cubes in the washing machine when you get home. They will be like new for your next adventure.
To make sure dirty laundry isn't just laying around in your car mixing with clean clothes, use an empty packing cube or a laundry bag. This way you keep your clothing organized. Both a packing cube or laundry bag are also super handy to keep your frequently used items in. Just make sure you know what is where.
Wipes
Wipes aren't usually the best choice for the environment, but very convenient when camping. However, there are some eco-friendly wipes. You can use wipes for hand washing, make up removal, washing your body, sanitizing your hands, cleaning surfaces and many more purposes. When camping you don't always have water available, so from time to time a wipe can come in handy. Don't forget to put them on your car camping list!
Light
When the sun has set it can be very dark in nature, even more so when clouds are covering the sky. A flashlight can come in handy when you are trying to find stuff in and around your car and to see where you are going. Light is also important to make yourself visible for others, and it can be very helpful when reading, playing games, etc. For a hands-free alternative, use a head lamp.
Check what kind of light is the most suitable for you. Are you going for batteries, a light that can be recharged or will you invest in a solar lantern? There are so many options. Make sure you always have light available and know where your flashlight or torch is in case of emergency.
Car Charger
There is nothing more annoying than a dead electronic device while you are getting in touch with family, uploading your photos of the day, listening to music, planning out your route, or watching a movie. A car charger will make sure that you can charge all your devices when driving. Remember, you don't want to drain your car battery when being parked! A power bank can help you to charge items when being parked somewhere. Just don't forget to put your cables on the car camping list.
Multitool
When I was little my grandpa always carried a multitool with him. When you are camping, many tools come in handy. If they are all packed in one tool you don't have to endlessly search for the right one. Normally they include pliers, a wire cutter, a can opener, a knife, a packaging opener, a ruler, a bottle opener, a file, some type of screwdriver and a wire stripper. You can get multitools in all forms, shapes, sizes, and price ranges. Find the one that suits you the best.
Utensils + cutlery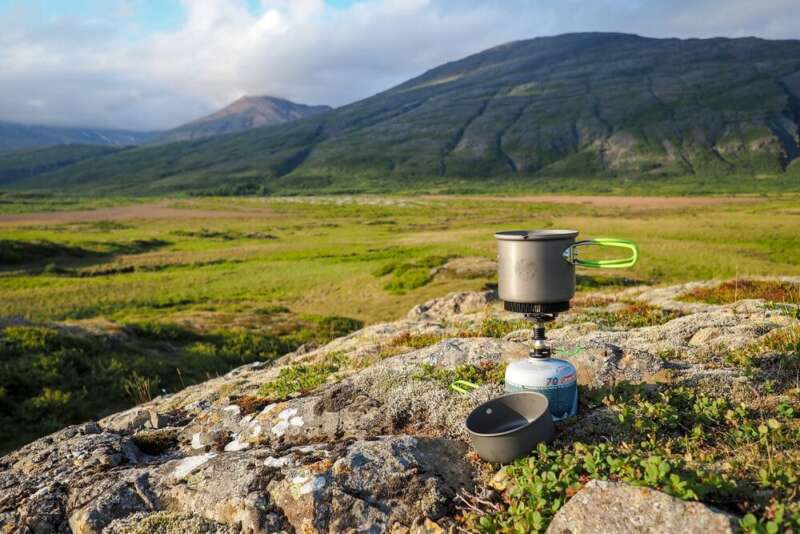 Preparing your own food on a camp stove is a real adventure. When I think about what to bring I never forget a pan and some kind of stove. What I normally do forget is a fork, a spoon, and something to stir the food with. I remember having cooked this really nice one pot dinner, but nothing to eat it with! So make sure to pack your camping utensils, or you'll end up eating with your hands.
Other essentials for your car camping list
Other things that should make it on your car camping list are a tire pressure gauge, carrier bags, a plate, snacks, and water. Make sure your car maintenance is up to date. Do you miss anything? Comment below with your must haves for your car camping list and inspire others.
Martine is from the Netherlands. Six months of the year she travels with her husband who works on a cruise ship. When she isn't exploring new places she loves to read, write postcards, and crochet. You can follow her on Instagram as @martinemuis, on her blog, or watch her video's on youtube.