Road trip time! Driving from Phoenix to Sedona, Arizona, might not be far in distance, but it's rich in things to see and do!
Arizona, in the Southwest of the USA, is known for being the Grand Canyon state, but it has much more to offer. Southern Arizona has a hot desert climate, while the Northern part of the state is full of forests, canyons and mountains, with a more varied climate. Drive an hour and you can even see wild horses! So, there's always perfect weather somewhere in the state, and that makes it such an appealing place to visit.
It's capital city, Phoenix, is located in the aptly named Valley of the Sun. This sprawling metropolitan area has loads to offer. But today we want to take you on a journey from this bustling city to Sedona, the beautiful desert town surrounded by red rocks.
5 Must-See Stops from Phoenix to Sedona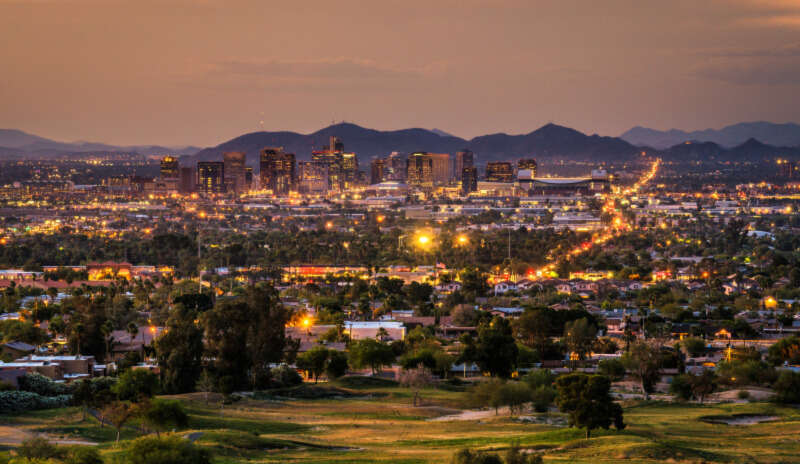 1. Lake Pleasant Regional Park
Water Sports
When you head out of Phoenix, your first can't-miss stop will be the Lake Pleasant Regional Park. Lake Pleasant is one of the most popular water destinations in the Valley of the Sun. So, any water activity you can think of, you can do here. From boating and kayaking to fishing, swimming and scuba diving, water enthusiasts will get their fill at Lake Pleasant. For an extra adrenaline rush try jet skiing, waterskiing or wake boarding. But don't worry, you don't have to bring your own gear all the way here. Rental places in the area offer a variety of gear you can rent for the day. You can even rent a boat for the day and enjoy the peace and quiet out on the water.
Hiking
Whether you are a beginner hiker or a seasoned pro – at Lake Pleasant Regional Park there's a hiking trail for everyone. If you are up for a stroll, consider the Roadrunner Trail. It's an easy 1.6 mile out and back trail, and you can even bring your dog!
For a more moderate hike try the Yavapai Point and Pipeline Canyon Trail. The trail is 5 miles out and back, and the 688′ elevation gain will reward you with a great view of the lake at the top!
Are you up for a challenge? Take the 8.6 mile out and back Beardsley Trail. Scenic views will add to the enjoyment of a good workout!
Picnicking
After all that hiking you may be ready for a picnic. The Sunset Ridge Area and the Wild Burro Day Use Area both have covered picnic tables and grills. Wild Burro also has amenities such as restrooms, drinking water and parking. The Cottonwood Day Use Area offers uncovered picnic tables and barbecue grills, as well as  drinking water, restrooms, and parking.
Discovery Center
If you want to learn about the history of Lake Pleasant and the surrounding area, stop at Discovery Center. From the balcony you will have an incredible view of the lake and the Waddell dam.
Moonlight Scorpion Hunt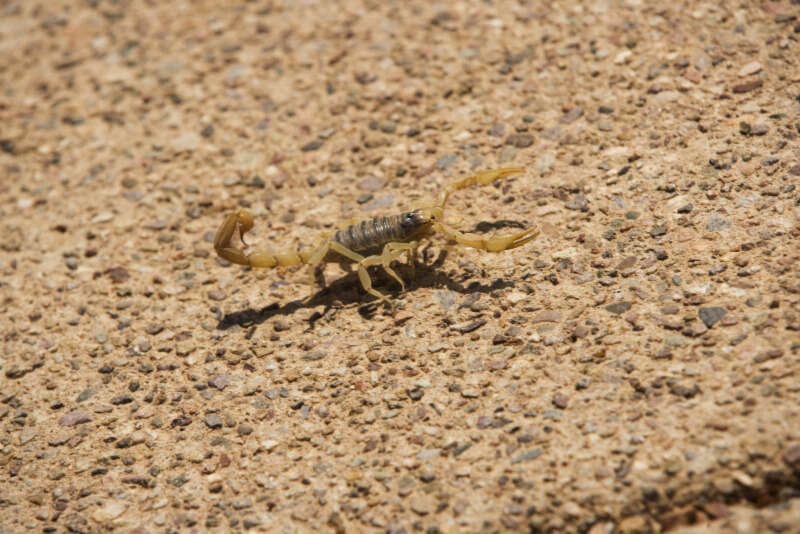 On your trip from Phoenix to Sedona, this is the ultimate Arizona family activity, even if it may not sound like it at first glance. The park offers guided scorpion 'hunts'. See these creatures in their natural habitat! All you need is a black light, close-toed shoes and a sense of adventure!
World's largest floating water slide
Speaking of family activities, this is the ultimate one! Visit the world's largest floating water slide, recognized by Guiness, at the Pleasant Harbor marina dock!
Dinner Cruises
After a long day spent hiking, swimming and sliding, sit back and relax for a dinner cruise. Experience one of those famous Arizona sunsets while sipping a glass of wine and enjoying a nice meal.

2. Agua Fria National Monument
Agua Fria Monument is a must-see when you drive from Phoenix to Sedona. Besides being the home of the most significant prehistoric systems in the Southwest of the USA, the monument is home to a wide array of animals.
Archeological Sites
When you drive from Phoenix to Sedona, this is the can't-miss stop for history buffs. There are more than 400 archeological sites to see at Agua Fria Monument. These records of human history go back 2000 years. One of the most visited sites is Pueblo la Plata, which was a large settlement.
Wildlife and bird watching
From Bobcats to coyotes, from antelopes to eagles, you have the chance to see wildlife in this area.
If you are lucky you may see herds of pronghorns. Other residents of this area are mule deer, javelina, white-tailed deer and coyotes. Sometimes elk or black bear visit the monument from the nearby mountains. I
f you are a birdwatcher, Agua Fria Monument is the place for you. So far, 194 species of birds have been recorded, and the Agua Fria river with its tributaries and the monument have been designated an Important Bird Area by the Audubon Society.
Hiking
Before we talk about hitting the trails, a note of caution. Venomous rattlesnakes and venomous lizards, such as the Gila Monster, are not uncommon here. Be sure to keep a watchful eye out for them.
There are no developed trails at Agua Fria Monument. However, there is the Badger Springs Trail. This popular hiking and horseback riding trail makes its way down to the Agua Fria River, following an informal trail.

Hunting & Fishing
Big game and upland game birds are available to hunt at Agua Fria. You can purchase the appropriate license and permit at the Arizona Game and Fish Department. Be sure to follow all federal and state regulations.
If you are interested in fishing, contact the park service to get the latest guidance and information.
3. Montezuma Castle National Monument
This is another highlight for the archaeology lovers! On your trip from Phoenix to Sedona you should most definitely take a break to see Montezuma Castle National Monument. Located in Camp Verde, these well-preserved dwellings date back to between 1100 and 1425 AD. The Sinagua people, a pre-Columbian culture, built and used these dwellings.
While visitors haven't been allowed to go inside the Castle, you can still make this an enjoyable visit. Wander around the scenic and picturesque trails and don't forget to stop at the museum!
4. Jerome
Jerome is a fun stop on your trip from Phoenix to Sedona! The locals and tourists have dubbed it as 'The Wickedest Town in the West'. Back in the day it was a booming copper-mining town, and many came to seek riches. But when the town's fortune began to wane it left despair and greed. This led to Jerome's famous nickname, and not just that. The decline also created the ghosts that haunt the town to this day.
5. Ghost Town
Just outside of town you will find the Gold King Mine Ghost Town. You get to see a disused mine shaft and abandoned buildings, but the main attraction is the owner of the place, Don Robertson. Don and his wife Terry bought the derelict property in the 1980s and turned it into an open air museum of sorts. Some would call it gearhead paradise. While it's not actually a ghost town, it's well worth a visit.
Haunted Buildings
Even if they aren't hanging out in Ghost Town, ghost still frequent Jerome. The most haunted buildings is the former hospital of the mining town, now the Jerome Grand Hotel. Rumor has it that around 9000 people found their end here during the Wild West days. To this day, visitors reported that they could hear strange sounds and ghostly figures appear to be wandering the halls.
If you are into the spookier things in life, you must visit Cribs District. This part of town was also called Husband's Alley back in the day, and it housed brothels. Several sex workers died in these brothels, but there is one who has refused to leave. Her name is Sammie Dean, and she found her end when she was strangled to death in 1931.
6. State Parks
There are two state parks in this area worth visiting. Visit the Douglas Mansion at Jerome State Historic Park. Built in 1916 by an influential mining family, it now houses a museum where visitors can learn all about mining and lifestyle in the early 20th century.
Dead Horse Ranch State Park is a dream for outdoor enthusiasts. From hiking to fishing and wildlife viewing, you won't be disappointed by the beauty of nature in this park.

7. Verde Valley Wine Trail
You have been so busy on this trip from Phoenix to Sedona, maybe it's time to sit back, relax and enjoy a beautiful glass of wine. Verde Valley is the heart of Arizona wine country. 25 wineries and microbreweries, some of them award-winning, are here for you to indulge in the finer things in life. You can go on an organized tour or go on to explore the unique flavors of Arizona's wines by yourself.
Sedona
Finally, you made it to Sedona. It's hard to believe that all these amazing things we introduced you to can be crammed into only 116 miles. Your trip from Phoenix to Sedona can be a quick one, but you can certainly take several days to explore all these hidden gems along the way.