When I think about picnicking memories come to mind about my family and I on vacation in France eating fresh baguette with sardines and mayonnaise. Or slices of fresh tomato on the wonderful smelling bread with salt, pepper and of course again some Dutch mayonnaise. We don't just eat our fries with mayo! When the sun comes out and temperatures rise it's time to go outdoors, perfect time to plan a picnic. And with these picnic tips you won't only have a successful day, you may even find yourself in a holiday mood even when not leaving the comfort of your garden.
5 Picnic Tips For A Perfect Day Out
1. Food
Do you need picnic tips for food? You could go old school with some sandwiches, but you could also go totally all the way with the dishes you will bring along. Do you have to walk a distance to your picnic spot? Make sure that all your food items are simple to transport and not too heavy to carry.
Easy to Make
Easy to make and take are wraps of all sort, or a quiche. Both are easy to eat and they are also very tasty when served cold. Another favourite in that category is a homemade slaw, it's so much butter than the one you buy in a jar at the store. Are you more into salads and want to bring a matching dressing? They are easy to make and take in a jam jar, or any other jar for that matter.
Dips and Treats
At party, afternoon drinks or at your next picnic, dips always do well. Some homemade hummus, yogurt dip or garden butter are nice with chopped-up veggies or bread. Are you a baker? Bake your own bread or a sweet treat. Things like ice cream you definitely want to leave at home! Beside items that melt easily you can't really go wrong with food choices for you picnic adventure.
Recipes
In need of recipes? Check out the Girls Who Travel website for tips on eating and drinking. One very important thing to have for a picnic is a bag to fill with all your munchies. Tote bags, like this practical high quality 'Girl Power' bag from the Girls Who Travel Shop, are great for the occasion.
2. Keep it cool
An icebox may not be easy to carry. Cold bags will keep the food at the right temperature and your drinks of preference ice cold. Put some bottle of water or juice in the freezer for a few hours before the picnic. These will help to keep the temperature in the bag low. One tip when you do this: make sure that the bottles aren't too full. Ice expands. If you can't keep your bottle upright in the freezer just leave the cap off. Will you bring a thermos flask? Put some ice cubes in your flask to keep your drinks cool. Are you looking for a cool reusable flask, mug or tumbler? Check out the GWT shop for this and more items included in these picnic tips.
3. Where to go?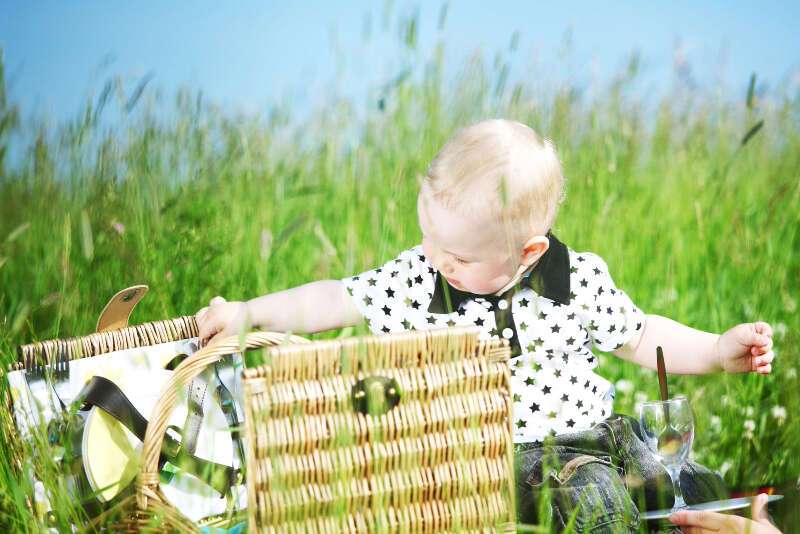 Location, location, location! Where will your next picnic take place? You can go as far away as you like, but do you really have to? Check out the local park if there is a nice lawn where you can set out. Are you more of a water person? Maybe there is a nice, quiet spot near a lake, a river or stream. A picnic is a great way to explore your local area. Last year I planned a 20 km cycling trip and I brought sandwiches and stuff to eat on the way. We ate at a place we would normally never go. It's a fun way to explore your area.
The Girls Who Travel Facebook group is full of articles about places all over the world, and you may find you next picnic spot there. Also check out the local tourism bureau. Many have countless tips on their website or social media about where to go.
4. What to wear?
What are you wearing for your picnic? Is it nice and sunny out? Then opt for this Amelia Earhart t-shirt.
But maybe it is still a bit chilly? Stay cozy with this super soft Explore hoodie!
It's always a good idea to dress in layers. You never know if the sun will hide behind the clouds later in the day. Also, when you are planning your picnic close to water bring your bathing suit and a towel. When the sun is out, and the perfect occasion for a dip arrives, you are ready to get in!
5. Other important Picnic Tips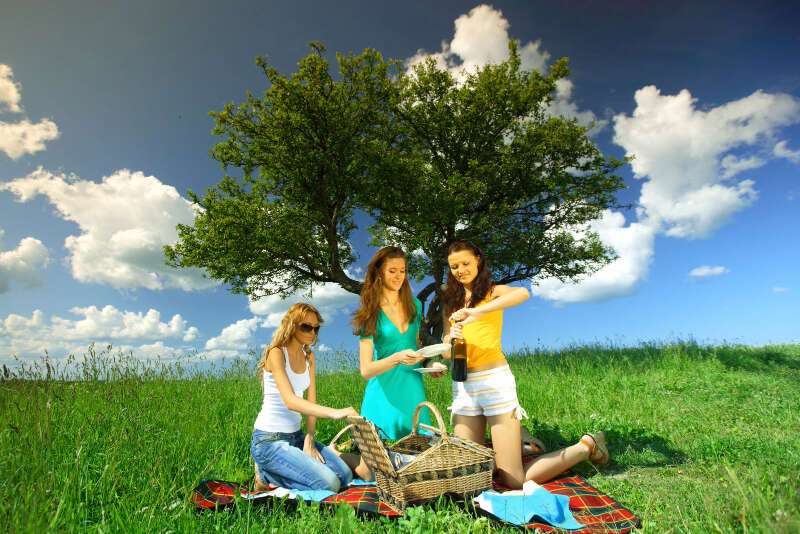 There are things that should definitely be on your packing list other than the obvious ones. Did you make anything that isn't finger-food? Don't forget the silverware. And for the plates, think about the environment and bring reusable ones. Always take sunglasses and sunblock, you never know when you may need it. Take wet napkins and bin bags. You never think you need them, but you always do! Make sure the perfect picnic spot stays the perfect picnic spot!
Are you bringing children along? Don't forget outdoor toys. Although you don't have to be a child to enjoy playing with a pal or badminton set. If it's just adults, think about bring some games like cards or board games. If there is a lull in the conversation it would be a pity if the smartphones come out.
Now all that remains is to pick a day for your next picnic! Don't forget to look at the weather report before you leave. It would be a pity to cancel due to rain, although a picnic inside on the floor of your home can be a great experience too!
Martine is from the Netherlands. Six months of the year she travels with her husband who works on a cruise ship. When she isn't exploring new places she loves to read, write postcards, and crochet. You can follow her on Instagram as @martinemuis, on her blog, or watch her video's on youtube.