Our team GWT members have been all over the world. To help you decide on your next destination, Girls Who Travel has compiled our own personal list of recommendations of some of our all-time favorite places in the world. Who knows, maybe you'll find your next adventure here. Happy reading!
Team GWT Presents: Must Visit Destinations
Carli – Iceland
Newsletter contributor, workbook author, podcast co-host
Iceland is a destination that truly has something for everyone. If you want to experience (somewhat) warmer months and see the midnight sun, make sure to visit in the summer. For a snowy experience and a chance to see the Northern Lights, head to Iceland during the winter. Iceland is visually the most beautiful place I've visited. I got to stand right next to amazing waterfalls, walked the streets of Reykjavik in the daylight at 3AM during the midnight sun, and got some much needed R&R in Iceland's famous Blue Lagoon. There's a reason Iceland is climbing everyone's bucket lists, which is why I highly recommend this destination for your next trip! 
Sophia – Norway
Workbook author, podcast co-host, computer scientist
Whenever I get asked what country from my trip along the Atlantic is my favourite, the answer is easy: Norway. This country has pockets of wild untamed nature, great hiking trails or cities with culture and character, whichever you prefer. 
While Norway is famous for its fjords that you can find pretty much anywhere in the coastal area, it also has some of the most magnificent beaches on its 25 000 km or 16 000 miles long coast line. In the uninterrupted nature, you can also see many wild animals in their natural habitat, such as whales, moose or eagles. And if you love waterfalls like me, you are in luck because they are everywhere. Apart from nature, you can find cute old wooden houses in most cities. There is also a great street art scene in Stavanger and Bergen is famous for its Christmas shop village. If you go to Oslo, make sure to catch the sunset from Tjuvholmen and thank me later.
Allie – Southern Sweden/Malmö
Support
The south of Sweden is the hidden jewel of the Nordics. Malmö, Sweden's third-largest city, is a 30-minute train ride from Copenhagen. This makes it the perfect day trip destination for anyone staying in Copenhagen. It's a great place to explore for foodies with a wide array of top-rated restaurants. There's also a very active craft brewing community with breweries throughout the city. Coffee lovers aren't left out as specialty coffee shops are very popular in town. As a bonus, the region is home to the most castles and stately homes in the country.
Malmö is a perfect base for exploring other cities and the picturesque villages that dot the countryside. Take the train 15 minutes north to the medieval university town of Lund with its stunning cathedral. Or head 40 minutes up the coast to Helsingborg where you can visit the 14th century fortress Kärnan. Once in Helsingborg, you can take a quick ferry ride to neighboring Helsingor in Denmark where you can visit Hamlet's castle.
Definitely don't miss Malmö on your next trip through the Nordics!
Jenny – Newfoundland


Newfoundland is incredibly scenic, and the people are some of the friendliest you will ever encounter during your travels. Wander through the streets of St. John's, the capital, and see the bright colorful houses on the steep hills. The houses were painted brightly so that sailors who had been out at sea for a long time could spot their houses upon their return. Don't miss the opportunity for some unique shopping, and make sure you stop at one of the fabulous Poutine restaurants.
Visit Cape Spear, the easternmost point of North America (excluding Greenland). Go early, and you will be the first person in all of North America to watch the sun rise! Take a tour to see puffins, whales and icebergs that can be as old as 10,000 years. A favorite stop is St. Lawrence. The Miner's Museum is a must-see. Some locations in Newfoundland are so remote, they are only accessible by boat. Take the ferry from Grey River to Francois. Francois is incredible for hiking, and if you get lucky, a stranger will invite you to the local 'bar', opened just for your benefit that evening. Make sure to BYOB.
Martine – Australia
Social Media Manager
Do you have some time to talk about my favorite destinations our world has to offer? When I have to pick one place, then it's Australia at the moment. Have been traveling along the east and south coast for two months in a campervan. The freedom and the feeling of not needing much to feel good was such a great experience. Have been diving in the Great Barrier Reef. Night diving is one thing I didn't like, in the Netherlands it's already dark during a day dive. There I learned how beautiful the underwater world is at night. And I wasn't scared for a bit, it surprised me how light it was in the middle of the night. Also diving off the North Stradbroke coast is something I can highly recommend. I had the long wish to dive with Manta Rays, and there I did. Such an incredible experience.
The whole two months in Australia were amazing, the nature is breathtaking, the people super friendly and helpful, the food so tasty and we had great weather while we were there in summer. Although, we ended up with the occasional tropical downpour when going to spot platypus. I expected not to see them, apparently they love rain. Did see a couple, still can't believe I did. Australia has so much to offer, from city to full on nature for miles, amazing caves and beautiful mountains, stunning coastlines and inland surprises.
It's a country that I had high expectations for, and it surprised me every day how much more it was than expected.
Katie-Beth – Spain
Newsletter manager
Spain has something for every type of traveler! Soak up the sun while lounging on the stunning beaches of Menorca for some R&R. Drink your fill of scrumptious Spanish wine in the Rioja while chowing down on all the tapas you can eat. Explore the many many many museums and landmarks of Barcelona and understand why artists from all over the world have flocked to this city for centuries. Treat yourself like royalty and explore the literal palace in Madrid before hitting the shops and shows in the capital city. Get active while exploring more rural cities around the country while hiking one of the various Camino de Santiago routes. The possibilities are endless! The best news? Spain has a phenomenal rail system that makes it so simple to journey from city to city so you can explore a lot of what the country has to offer on one trip! 
Arden Joy – Kamikochi, Japan
Founder

I left my heart in Japan. Although I am always eager to visit new places, when I have the opportunity to travel I often want to (and do) return to the amazing country I cannot get enough of. Wherever you go in Japan, you're going to have a wonderful time. But if you're looking for a trip unlike any other, then make a point to visit Kamikochi. Dubbed the "Japan Alps" Kamikochi is a stunning mountainous range in between Nagoya and Tokyo where you can hike, camp, eat, and relax. Here, you'll experience a world unlike any other because no cars are allowed. Without the rumble and pollution of cars, you will find yourself smelling the sweetest air, seeing the bluest skies, and touching the clearest water you've probably experienced. I hope you get the chance to see it someday!
Beth – Arizona
Social Media Manager
As a shutterbug, I often look at destinations through that very specific lens. And when thinking about a country as large as the United States, where is that one place I think everyone should go? Arizona. You might know that Arizona is home to one of the Seven Natural Wonders of the World, the Grand Canyon, but that's really just the tip of the mountain range, so to speak. Antelope Canyon in northern Arizona is easily recognizable in photos and absolutely stunning thanks to the smooth, flowing shape of the eroded sandstone. Havasu Falls with its 100 foot drop into picturesque, turquoise pools is such a sight to be seen.  What about Meteor Crater, or Barringer Crater, the best preserved meteor crater? Let's not forget Monument Valley, in both Arizona and Utah, and just so iconic. Or Petrified Forest National Park filled with photographable attractions, such as the striped badlands of the Painted Desert. Tonto Natural Bridge is considered the largest travertine bridge in the world and definitely deserves a visit. The Lava River Cave was formed by a volcanic vent more than 650,000 years ago and is pretty cold all year round, which is particularly nice during Arizona summers. And last, but certainly not least, The Wave at Vermilion Cliffs National Monument, the stunning sandstone formation you need to enter the lottery for in hopes of getting a day permit just to see it. Still not convinced? I can give you 9 more breathtaking reasons why Arizona is worth not just a visit, but a few. And when you do check it out, share your photos with me because I always find something new in every photo I see.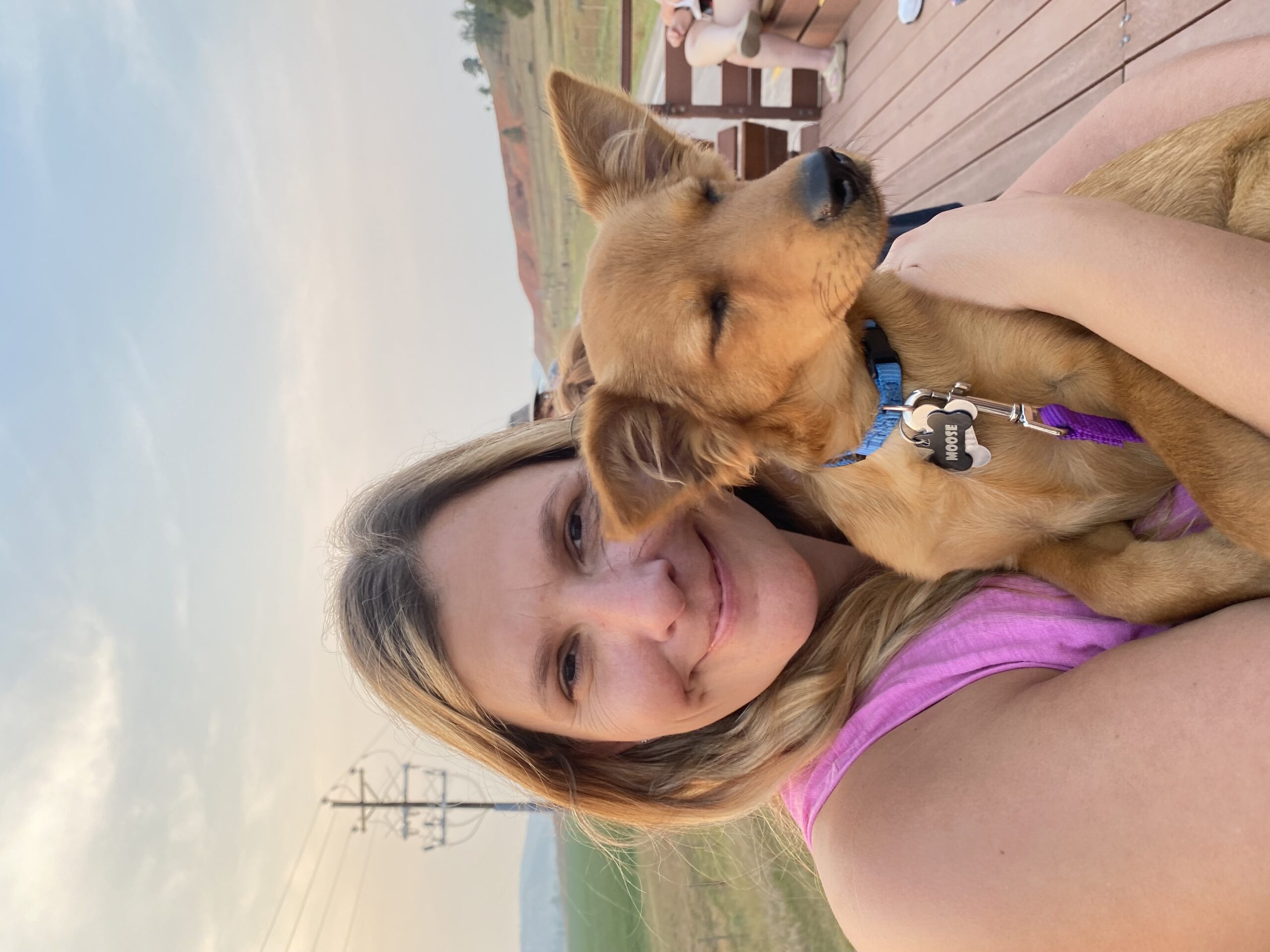 Jenny grew up in Germany. All she ever wanted out of life was to leave and have adventures. Jenny always traveled as much as the budget would allow, and when she met her husband traveling became a full-time thing. You can follow Jenny on her blog and Facebook.