There are a great number of fun places for solo travelers. But if you are looking for one of the best places to solo travel, consider visiting Barcelona, Spain. Oftentimes a specific destination offers things to do for one certain type of traveler. But Barcelona truly is the one place that has it all. No matter if you love the beach, are a student of history, love the art or are a major foodie, Barcelona as something to offer, which makes it one of the best places to solo travel. Not just that, but Barcelona is also one of the most wheelchair-friendly cities to visit!
Best Places to Solo Travel – Barcelona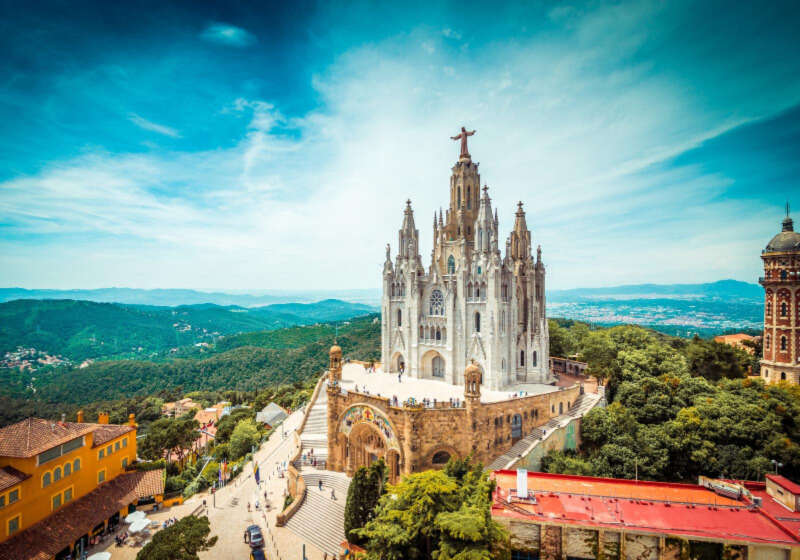 Architecture Lovers rejoice!
The city of Barcelona will be eternally tied to one of the famous Spanish architects – Antoni Gaudí. I still remember the first time I visited Barcelona and came face to face with Gaudí's creations. I was 18 and on a trip with my school. Me and literally every single one of my classmates were fascinated by everything we got to see that Gaudí created. And if you have ever tried to get a bunch of teenagers interested in art or architecture, then you know this is saying something. Walk around the city and see Gaudí's footprints everywhere you go. This architectural adventure makes Barcelona one of the best places to solo travel.
1. La Sagrada Família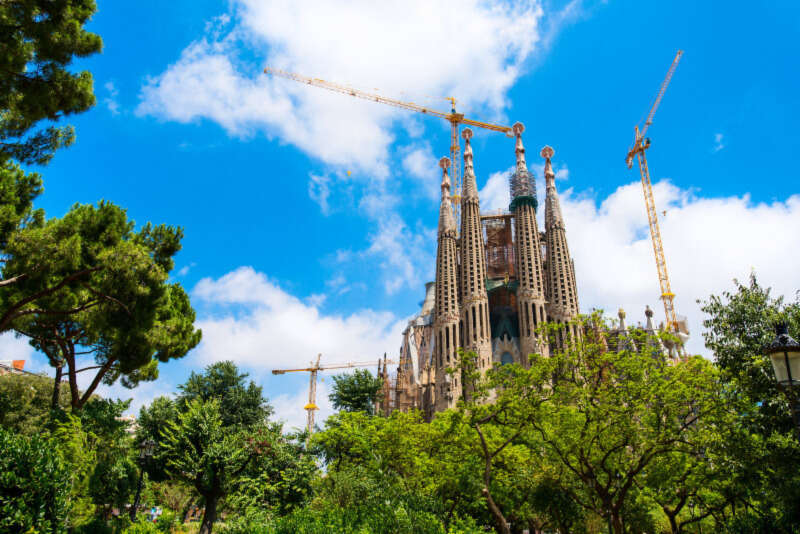 There are ten major works of Gaudí you should not miss. The most famous one is undoubtedly La Sagrada Família, the large and yet unfinished minor basilica in the Eixample district. Even if you aren't a fan of architecture, you can not miss this incredible, absolutely unique church. A  well-known architectural example of Catalan Modernism, la Sagrada Família was declared a UNESCO World Heritage Site in 1984. The Sagrada is a great idea to visit on any solo vacation.
2. Casa Vicens
Built between 1883 and 1885, the Casa Vicens was Gaudí 's first major project. This building with Oriental and Moorish influences was declared a UNESCO World Heritage site in 2005. It houses a museum featuring temporary and permanent exhibitions. Learn about the history of Barcelona, Casa Vicens, and Gaudí himself.
3. Park Güell
Park Güell isn't just one of the largest parks in the city that's much appreciated by the locals, but it's also a major attraction for visitors. in 1984 it was declared a UNESCO World Heritage Site. Located on Carmel Hill, the park is a mixture of gardens and architectural elements. Some of Gaudí's can't miss works here are the Serpentine Bench, 'El Drac', Austria Gardens and the Gaudí House Museum, the Hypostyle Room, and the Laundry Room Portico.
4. Güell Pavilions
You will find the Güell Pavilions in the Pedralbes neighborhood. Just like the Casa Vicens they are an early work of Gaudí, built between 1884 and 1887. Eusebi Güell designed the pavillions and the gardens and eventually became Antoni Gaudí's main patron. Nowadays the pavillions belong to the Universitat Politècnica de Catalunya, but they are open to visitors every day from 10 am until 4pm.
5. Palau Güell
The Palau Güell, or Güell Palace, is a mansion designed by Gaudí for his patron Eusebi Güell. You can find it in Carrer Nou de la Rambla, in the El Raval neighborhood. Guided tours are available in Catalan, Spanish, English and French. Fun fact: you can also take a virtual tour of the Palau Güell.
6. Teresian College
A private school today, the building was built between 1888 and 1890, supervised by Gaudí himself, and served as headquarters of the religious order of the Teresians.
7. Casa Calvet
Gaudí designed Casa Calvet for a textile manufacturer. It served as a residence as well as a commercial building. It is definitely one of Gaudí's more conservative designs, but it's worth seeing for all the intricate ornamental details and layout. Unfortunately you will have to admire this building from the outside. The restaurant is houses is the only part that's accessible to the public. But if you want to see the evolution of Gaudí's work, do not miss Casa Calvet, which was built between 1898 and 1900.
8. Torre Bellesguard
Torre Bellesguard, also known as Casa Figueres, is also one of Gaudí's later works. This modernist manor house was constructed between 1900 and 1909. For Torre Bellesguard, Gaudí took inspiration from a medieval castle that once upon a time stood on the same site, and was built for the King of Aragon in the early 15th century. Take a tour of one of Gaudí's most complex works.
9. Casa Milà
Casa Milà was built between 1906 and 1912 as the new home of the Milà family, and is Gaudi's most iconic work of civic architecture. Declared a UNESCO World Heritage Site in 1984, today is houses three apartments and headquarters of the Fundació Catalunya La Pedrera, which manages cultural and educative activities, as well as exhibitions at Casa Milà.
10. Casa Batlló
Casa Batlló is, you may have guessed it, a UNESCO World Heritage site. It was built in 1877 and you can visit it today. Wander the impressive rooms inside the world's best landmark winner of 2021 and visit the outstanding museum shop.
Museum fans won't be disappointed
Here you are, museum lover, looking for one of the best places to solo travel. If you hopped on that plane to Barcelona, you won't be disappointed. The city has a wealth of museums. Here, we will highlight the 5 museums that should be on top of your list.
1. Museu nacional d'Art de Catalunya (MNAC)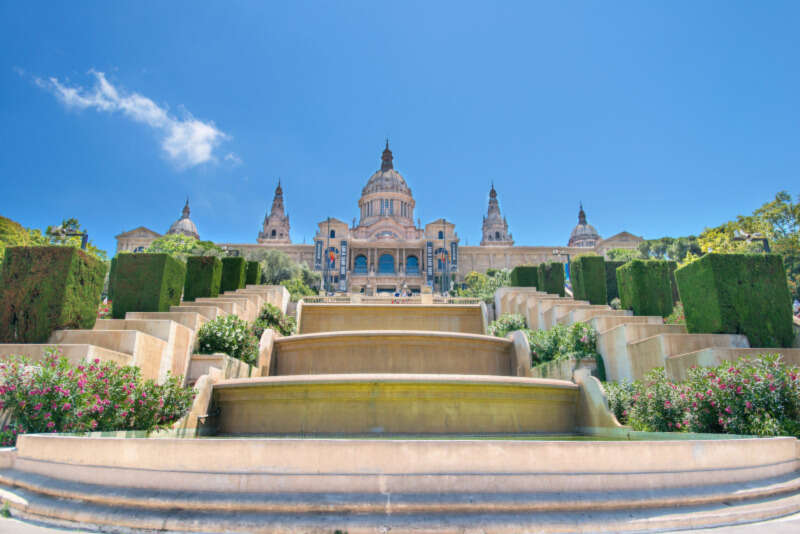 The National Museum's slogan is 'One museum, a thousand years of art'. And they are not kidding! Its collection features Catalan art from the 12th until the 20th century. They show an outstanding collection of romanesque church paintings, as well as gothic, Renaissance and Baroque art. The entire first floor is dedicated to modern art, and there are always notable temporary exhibitions. A must see for any art lover!
2. Erotic Museum
Switch it up a bit and visit the Erotic Museum! They display exhibits on erotica from ancient times to today, which include Kama Sutra, erotic art and sexual records. Be prepared for a unique experience!
3. Museu del Disseny de Barcelona (Design Museum)
Several museums were merged to create the Museu del Disseny, the Design Museum. The Museu de les Arts Decoratives featured decorative European art. The Museu Tèxtil i d'Indumentària told the history of textiles. The Gabinet de les Arts Gràfiques was a museum dedicated to visual communication design. The Casa Bloc Apartment Museum was a museum showcasing apartments the way they looked in the 1930s.
On top of the exhibitions from the merged museums the Museu del Disseny focuses on space design, product design, information design and fashion.
4. The Chocolate Museum
This museum, paying tribute to the one thing most people can agree on is amazing, chocolate, is located in a former monastery. Learn about the history of chocolate in Europe, starting in the 15th century. Best of all? You can book a workshop and make your own chocolate-y treat!
Museu Picasso
Pablo Ruiz Picasso, the famous Spanish painter, sculptor, printmaker, ceramicist and theatre designer, is most certainly on this list. The Museo Picasso is one of the most popular museums in this city and displays the artist's lesser known art, as well as a history of his time spent in Barcelona.
Las Ramblas is for everyone
Las Ramblas, the large boulevard through the heart of Barcelona, will leave your senses humming. This is where the Erotic Museum is located. Stroll by Modernist Bouqueria market and the Christopher Columbus Monument.
Don't step on it – but wait, it's actually okay to step on an original Miró here! The Mirós' circular tile mosaic is located close to the Liceu Theatre.
Enjoy the many performances of different street artists while walking along Las Ramblas.
There are tons and tons of shops and restaurants along this boulevard, but beware – as this is a very touristy area the prices are higher than in other parts of the city, while the quality may actually be lower.
Barcelona's Best Beaches
Art, architecture, culinary delights, this city has it all. On top of that there are numerous beautiful beaches. Because who would want to go to Spain and not hit a single beach, unwind, catch some rays and soak in the lovely waters of the Mediterranean? Here are our top 5 beach picks. Note: every one of these beaches has lifeguards on duty.
1. Bogatell Beach
Bogatell Beach deserves to be number one – because it's one of the best beaches not just in Barcelona, but in all of Spain! 600 meters of perfect sands are the perfect place for a tranquil walk, and tranquil is the vibe of this beach. But if you feel more active you have the option to play volleyball on one of the courts, go kayaking or take surfing lessons. Showers and restrooms are available, you can pick up a cool drink or some ice cream at one of the kiosks, or head to one of the nearby restaurants for a bigger meal.
2. Barceloneta Beach
You can head to any beach in Miami, or simply visit Barceloneta Beach. The crowd here is boisterous, and it's the perfect place to people watch – because there are so many of them. This beach offers a lot of amenities: restrooms and showers, chair and umbrella rentals, a playground plenty of opportunities to indulge in water sports, and the seaside huts offer fresh meals to satisfy your hunger after all those activities. Note: prices here can be quite steep, so if you are on a budget make sure to bring everything you need. Lots of vendors frequent this beach, which can be fun, but also rather bothersome.
3. Nova Icària
Nova Icària is perhaps the most family-friendly beach in the area. It's quiet and well stretched-out over 415 meters. The waters here are calm, which makes it the perfect place for kids to swim and play. Ping pong, a playground, and volleyball courts will keep all family members entertained. Other amenities include restrooms, showers, and water fountains.
4. Mar Bella
Mar Bella is located North of the city center and features a young and diverse crowd, tourists and locals alike. Due to the location there won't be the vendors you find on Barceloneta, but there are plenty of activities. Just like on the other beaches, you van play volleyball at Mar Bella. You can go kayaking, skateboarding, rollerblading on the promenade, swimming, windsurfing, and paddleboarding. No chance to get bored! Amenities include showers, restrooms, umbrella rentals, concessions, and lockers.
5. Sant Sebastià
Sant Sebastià is not just one of Barcelona's oldest beaches, but with 1100 meters also the longest. Being in easy walking distance to the town center makes it popular with the locals, as well as visitors, and it can get quite crowded. Come early to pick the perfect spot, and enjoy a swim, paddleboard or go surfing. Amenities include restrooms, as well as showers. Note: this is the best beach for people with disabilities. One section features amphibious chairs, manned by volunteers who are more than happy to ensure everyone gets to enjoy a dip in the Mediterranean.
Shopping
Whether it's souvenirs you are looking for, or designer items, Barcelona caters to every interest and budget.
Souvenirs
Sure, buying a t-shirt stating 'my best friend went to Barcelona, and all I got was this lousy t-shirt' is funny, your bestie may not be too thrilled about it. There's are some souvenirs that are fun and/or useful you can get instead.
Head to the Boquería market for an edible souvenir, but make sure to check your home country's customs requirements before you buy a ginormous Jamón Iberico to take home. It does make a fine souvenir though. It is a type of cured leg of pork, and it's delicious!
Are you a fan of the FC Barcelona, or are you buying gifts for one? Camp Nou stadium gift store is the place to go!
At Travitabac you can buy a traditional Catalan Christmas item. The caganer is a figurine of a pooping man, crouched over with his pants down. Sounds odd? Maybe, but it symbolizes both fertility and the equality of all men in the face of their most basic needs.
Toni Pons sells a great variety of espadrilles – called espardenyes in Catalan – and who doesn't love these very comfy traditional shoes?
Wine is a great souvenir or gift to bring back home. Vila Viniteca is a major wine-supplier, where you can buy locally produced white, red, rosé and sparkling Catalan wines.
Since Barcelona is world-renowned for its art scene, buy some art! The MACBA, Barcelona's contemporary art gallery, has a wonderful gift shop.
Clothing & Jewelry
When in Spain, buy from a Spanish brand! Desigual offers unique and quirky designs you won't find anywhere else. If you are looking for romantic fashion at affordable prices, check out Mimi. Fun fact: both Mango and Zara are Spanish clothing companies!
If you are looking for luxury shopping, visit La Roca Shopping Village or Avinguda Diagonal.
Keep an eye out for these 5 Spanish jewelry brands if you want to bring back something unique: UNO de 50, PD PAOLA, Tous, Majorica, and Sansouers.
Spanish Cuisine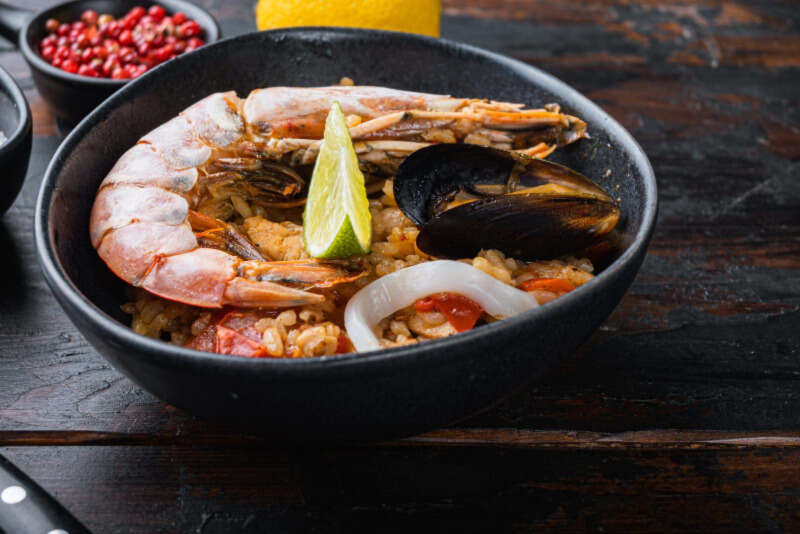 Last but not least, let's talk about food! Trying all the specialties your location has to offer is half of the fun, after all. We picked 5 restaurants for you.
Note: if you have your heart set on eating in one of these locations, call ahead and reserve a table.
Los Caracoles
Los Caracoles is a Barcelona classic. It is centrally located in the heart of the Gothic quarter. The roasting chickens in the window will first draw your attention. Inside, the rustic interior immediately makes you feel happy and relaxed. The food is fresh and incredibly tasty and features everything from roasted chicken to snails and in between. Don't miss out on their amazing desserts!
La Pepita
If you are looking for a tapas experience, La Pepita is the place to go. Located in the Eixample neighborhood, this family-run restaurant is understated and quaint, but don't let that fool you. This small, classy and charming place offers all varieties of tapas, but you must try their beef and tuna dishes, as well as their jamon serrano.
Pabulum
Pabulum offers you a chance for the full Catalan food experience. It's more of a cooking class setting than an actual restaurant, but since it ends with a three course meal, you won't go home hungry. This very charming boutique shop in the Old City focuses on fresh foods and vegan cooking.
Disfrutar
Disfrutar's prices range at the higher end, but this place has 2 Michelin stars and offers treats like 19 or 28 course food fests. The mind-blowing menu and abilities of the chefs lead to Disfrutar being awarded the number 18 spot on a list of the world's top restaurants in 2018.
Dos Palillos
Here's another Michelin star restaurant that should be on your list. While is has just one star (as opposed to Disfrutar's two), it's still an experience that can't be missed. It is a small tapas restaurant in El Raval, specializing on a blend of Japanese ingredients with Spanish panache. That might not sound like it's within your comfort zone, but aren't vacations all about doing things outside the box? You will not regret spending an evening at Dos Padillos.
You can't not love Barcelona
Now you know why Barcelona is the perfect place to go as far as places to solo travel are concerned. You can stay busy from early morning until late at night, or rest and relax and enjoy the sunshine. No matter where your interests lie, a trip to Barcelona will be unforgettable!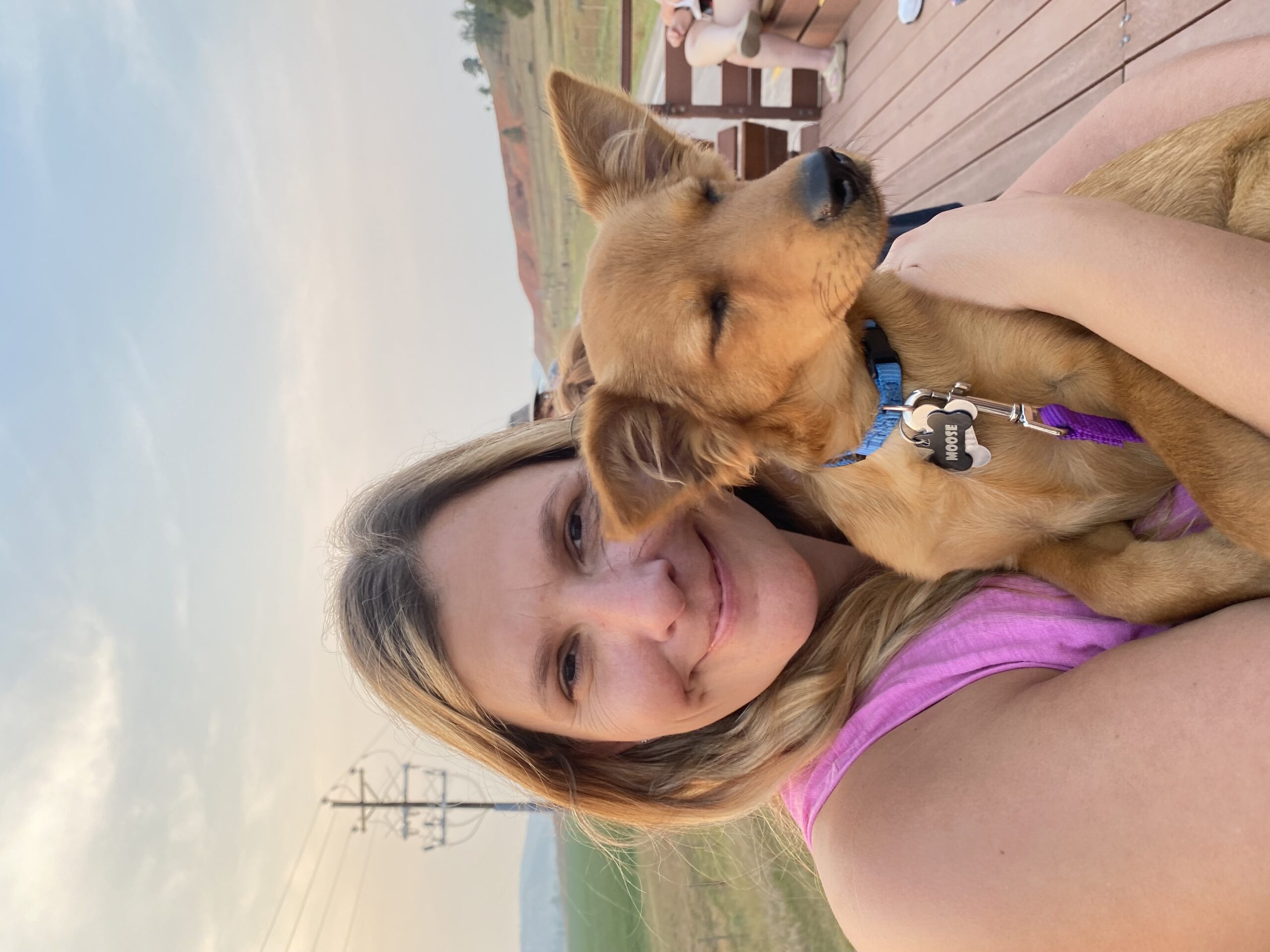 Jenny grew up in Germany. All she ever wanted out of life was to leave and have adventures. Jenny always traveled as much as the budget would allow, and when she met her husband traveling became a full-time thing. You can follow Jenny on her blog and Facebook.