Whether you are traveling solo for the first time, or you are an old hand, coming up with solo vacation ideas can present a challenge. There are plenty of options for the female solo traveler out there. You can choose a solitary vacation to rest, relax and recharge your batteries. Or you can plan a more active getaway. Meeting new people and making new friends is optional. Without further ado, here are our top solo vacation ideas.
7 Exciting Solo Vacation Ideas
1. Beach Retreat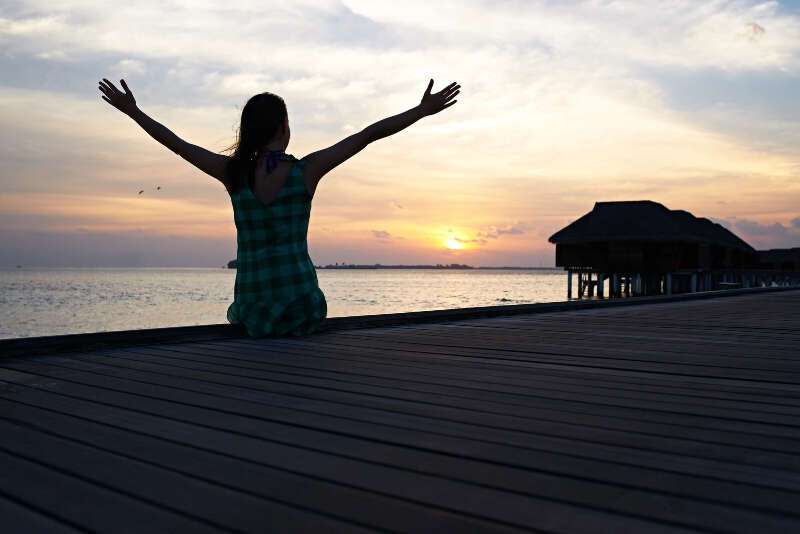 A beach retreat is a great option if you need some rest and relaxation. There's nothing more soothing than listening to the sound of the waves crashing ashore. This sound actually alters your brain patterns and will rejuvenate and relax your body. Taking in the vast expanse of the sea can calm your stress and anxiety. The clean, fresh sea air provides more oxygen and after a day spent at the beach you will sleep soundly.
Things to do
Maybe spending all day at the beach with nothing to do and no obligations sounds like heaven to you. But if you suddenly get bored and are ready for some activities, worry not. There's plenty of things to do!
Start your day with a sunrise walk. Early mornings tend to be a quiet time at the beach. Sunrise creates a special, awe-inspiring atmosphere. Use this time to breathe deeply and let go of all the thoughts that weigh you down.
There's no better time to catch up on your reading. The daily grind can make it impossible to focus on a book. This is the time to get lost in a story! You can also chill out and watch your fellow beach enthusiasts while listening to a podcast.
Are you an active person? Before you go, do some research to see what water sports options are available at your destination. Swimming is, of course, always an options. Maybe your beach offers SUP rentals, windsurfing lessons or boat tours!
When you are looking for solo vacation ideas, don't skip a beach retreat!
2. Wellness Weekend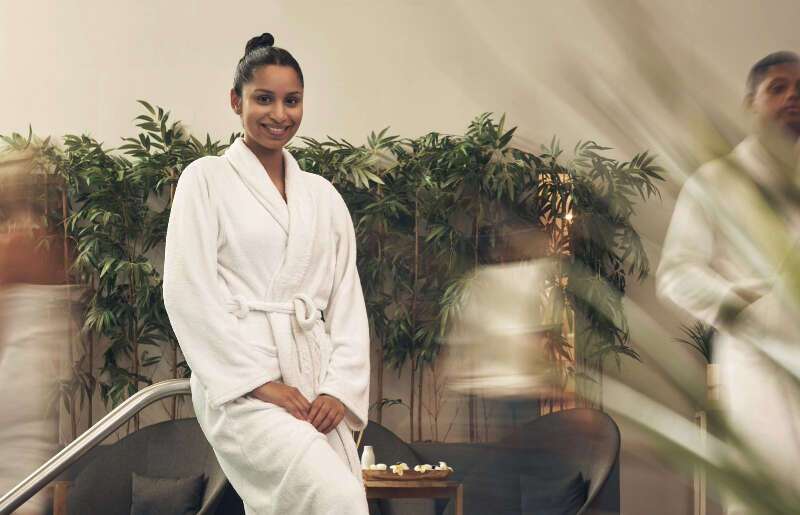 Relaxing solo vacation ideas definitely include wellness getaways. That beach retreat sounded fabulous, but you need a little extra? Book a weekend (or more!) in a wellness retreat. The stress in our daily lives can negatively impact our health. A wellness vacation is the perfect stress buster. Focus on yourself and your health in a nurturing environment.
Pro Tip: Turn off your phone. A large part of our daily stress stems from constant availability. Plan certain times of day when you check in with your loved ones, but hit that off button for the rest of the day.
Things to do
Wellness retreats offer a wide variety of options to improve your mental and physical health. Choose your destination depending on your needs. A wellness hotel may offer a variety of treatments such as massages, manicures and pedicures, maybe even cryotherapy or flotation therapy. Most every place will have a fitness center and be in a location that invites you to take long, relaxing walks.
Alternatively you can choose any kind of retreat – yoga or meditation, mindfulness or Ayurveda. Whatever your heart desires, it's out there, so make sure your solo vacation ideas include a wellness weekend.
3. Long Hike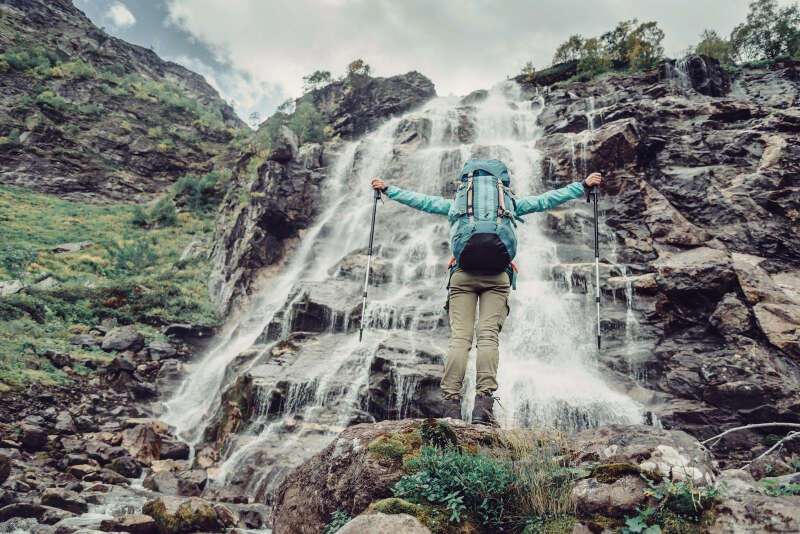 The best solitude can be found in nature. Nature is the most nurturing place to be. If you are looking for active solo vacation ideas, a multi-day hike is right for you. You can find very famous and popular long hikes around the world.
Best long hikes
In Europe, two of the most famous trips are the Camino de Santiago and the Tour du Mont Blanc. In the US, a rim to rim hike in the Grand Canyon is certainly on every hiker's bucket list. Other great multi day hikes are the Pacific Crest Trail, the Appalachian Trail, or the Wonderland Trail. In South America, hike the Inca Trail or the Lares Trek. In Australia, spend 5 days hiking the Larapinta Trail. The Banaue Rice Terraces in the Philippines offer hikes for every skill level.
There are too many dream destination hikes to list them all. But choosing a multi day hiking adventure for your solo trip is guaranteed to be the experience of a lifetime!
4. City Tour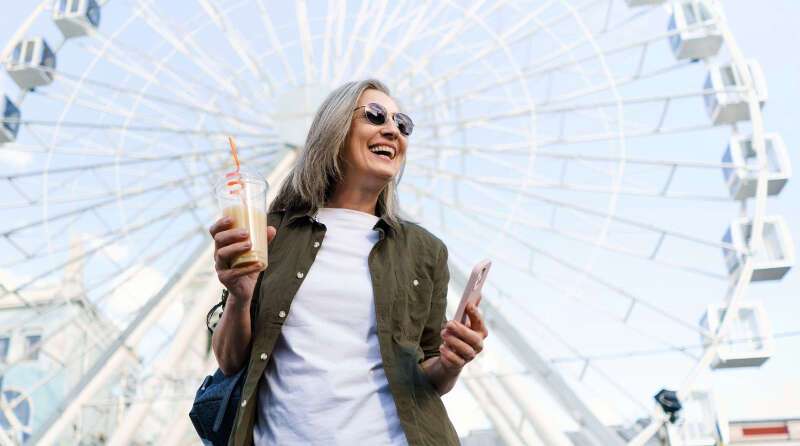 A city tour will guarantee full days and no boredom! London, Rome, or Paris, New York, or Tokyo, there are loads of big cities that will fulfill your every desire. You can spend your days visiting ancient sights, maybe even UNESCO world heritage sites! Browse through museums and shops, and indulge in the nightlife.
5. Cruise Adventure
Going on a cruise gets you the best of most worlds! Depending on which route you choose, you will see several great cities along the way. There may be some stops where you can indulge in your passion for long walks or hikes, or anything nature related. On board, there is no chance at all to get bored. Entertainment is nonstop and touches on all interests. Bigger cruise ships will have wellness options on board as well.
Destinations
Picking a destination and routes will be tough, because the choices are literally endless. Cruise the Mediterranean or the Caribbean. See the spectacular wildlife in Alaska. Experience everything from cities to nature on a cruise to Australia or New Zealand. Tick one item off your bucket list and cruise through the Panama Canal or see the Galapagos Islands! Take in the magic that lies in Fiji and the South Pacific. If you want to go all out, you could do a world cruise!
6. Bucket List Destinations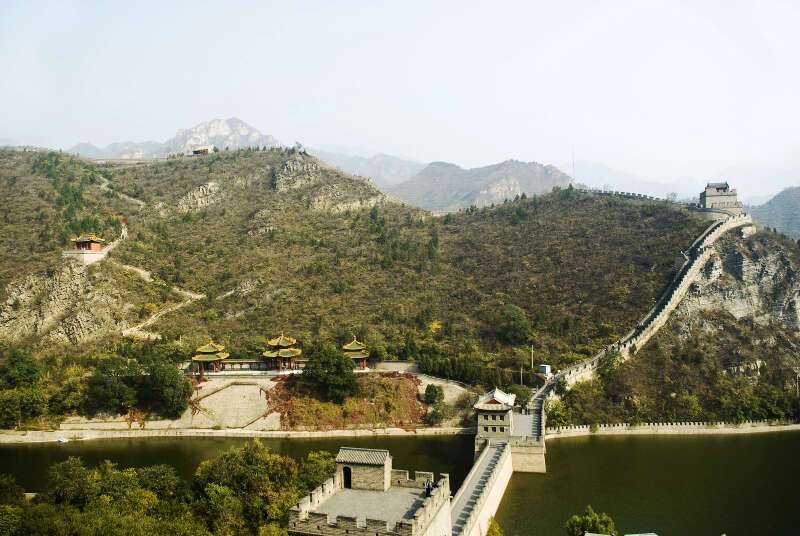 A solo trip is the perfect time to start crossing items off your bucket list. Remember, you are the leader of your journey, and you should do what makes you happy, whether that is a visit to the Eiffeltower or a walk on the Great Wall in China. You can make your own schedule and take in these places you have dreamed of for so long without any interruption from a travel companion.
7. Group Trip
Wait, what? Were we not just talking about solo vacation ideas? Well, as it so happens you can go on a solo trip and still not be by yourself – if company is something you desire. You can book a complete trip with a tour company. There are many advantages to it. You don't have to worry about the details of your travels, there's added safety if you are a women traveling alone, and you may make friends for life! Depending on your needs you can choose a trip that gives you lots of freedom (and alone time, if you crave that), or a trip where you always stay with your group.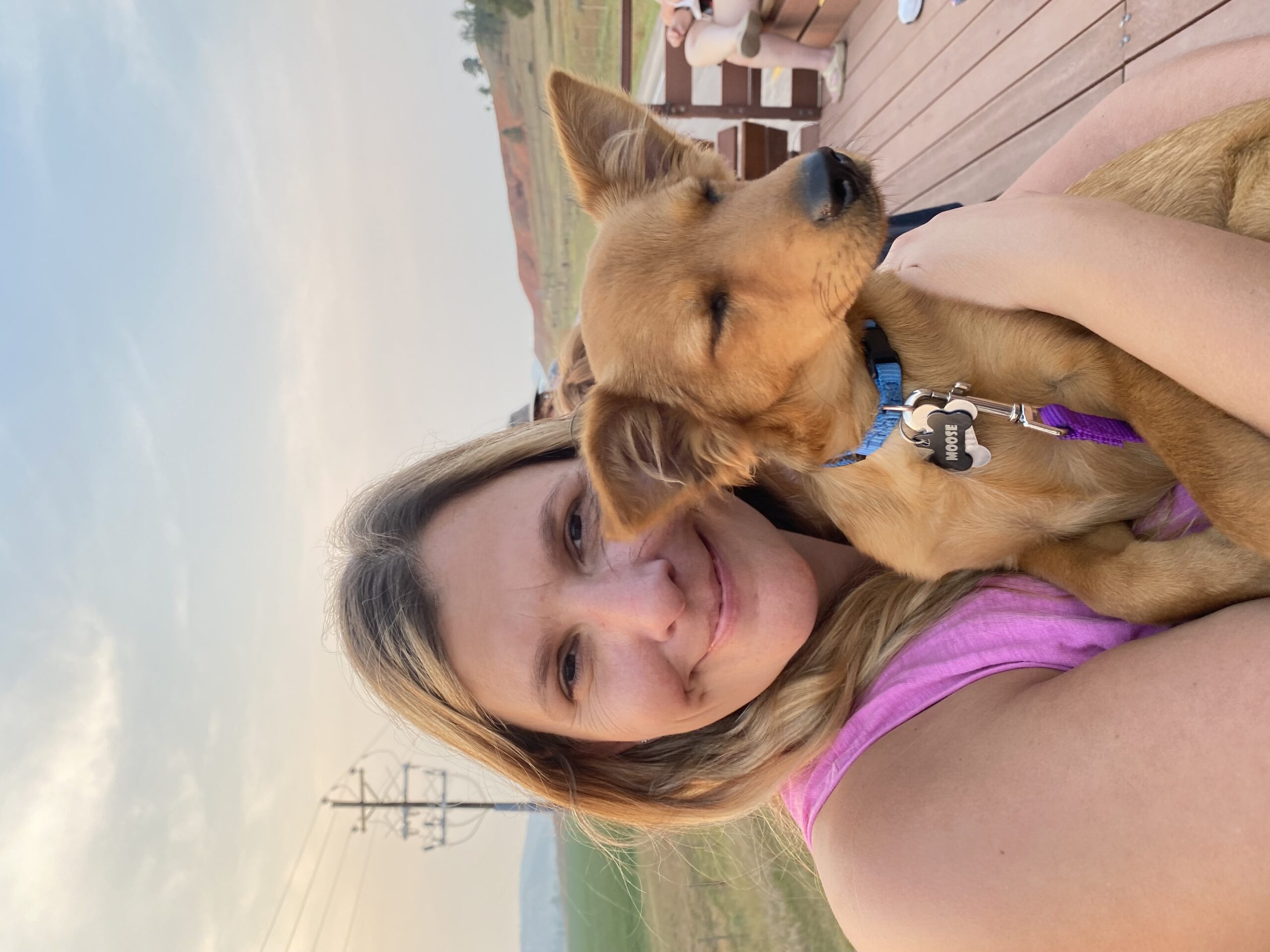 Jenny grew up in Germany. All she ever wanted out of life was to leave and have adventures. Jenny always traveled as much as the budget would allow, and when she met her husband traveling became a full-time thing. You can follow Jenny on her blog and Facebook.