Traveling with kids may seem stressful and overwhelming, but it doesn't have to be. Planning ahead and being prepared are the biggest things you can do to make family travel go smoothly. There are lots of little things that you can do to make your trip without hiccups along the way. We partnered with Local Anchor to bring you 10 family travel tips to get you and your kids on their way!
This post contains affiliate links. This means we make a small commission at no cost to you if you click through and make a purchase. All prices listed are accurate at time of publication. 

10 FAMILY TRAVEL TIPS
Whether you have toddlers or older kids, traveling with them is going to require some extra steps to ensure everything goes smoothly, and you aren't losing it by the time you get to your destination. If you've never traveled with kids before, these travel tips will make your travels easier and less stressful.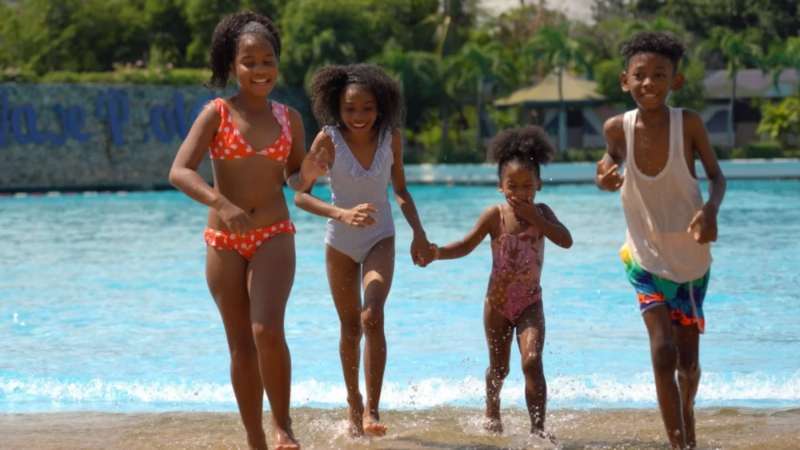 1. Talk to the Kids
First things first, kids do better with a change in routine if they know what is happening and what to expect. Just like you would tell your child they have 5 more minutes at the playground before leaving, you want to give your kids a heads up about the trip.
Go over what the trip will look like from start to finish. For example, let them know that first you will need to pack, then you will go to the airport or start driving on this day, and let them know about how long each step of the trip will take.
In addition to explaining the trip, include conversations about what they can expect at the airport, on the plane, and your expectations for their behavior throughout the trip. Give them detailed explanations how they will need to act at the airport, on the plane, in hotels, and during family friendly tours. 

2. Pre-book Everything
When traveling with kids, you may have your flights and hotel pre-booked, but your pre-booking shouldn't end there. Adults can show up at a destination, get a feel for it, pick a place to stay, and figure out things to do without a plan, but this doesn't work well with kids.
Anything you can book ahead of time is one less stress once you get there. Research your destination, find family friendly activities you can do together and book them ahead of time. If money is tight, Groupon and City Passes are a great way to fit lots of fun activities into your vacation at an affordable price. And, typically they are flexible so you can use your tickets any day during your trip.
In addition to pre-booking, keep in mind that you won't want to have something to do every single day you are there. If you are staying for 7 days, plan things to do 3-4 of those days, leaving time to just relax at the hotel or resort. When traveling with kids, you may not be able to squeeze 4 museums, 3 restaurants, and a walking tour into one day. Spread your activities out, and limit the amount you do in one day. 

3. Don't Overpack
Trust me, getting through the airport with kids is hard enough, but trying to carry too much luggage makes it almost impossible. Keep in mind that at the end of a long day of travel, there's a good chance you'll end up carrying a kid, and you don't want to be carrying a ton of luggage too. Instead, pack as little as possible. Here are some packing tips:
Book bags for kids– 1 book bag is usually enough space for a week's worth of clothes for your kids. You can even throw in a tablet and 1 favorite toy to keep them occupied on the trip.
Roll the clothes– For bigger kids, it may be tough to fit everything into a book bag, but rolled clothing takes up less space meaning you can fit more in that book bag. This is one of many travel hacks to keep things simple and organized.
Skip the hygiene products– Unless your kids need specific shampoos and soaps, you can easily grab hygiene products at your destination including shampoo, soap, toothpaste, and deodorant. In fact, many hotels have these items in their rooms.
You can also take one travel bag, for example Eminent's big size suitcase, to prevent the possibility of packing everything, which can make family travel easier and much more efficient. Not only does a big-size suitcase allow family members to pack their items into one container, but it also reduces the amount of time spent packing multiple suitcases. Having each family member cram their clothing and other items into one large suitcase will eliminate the need for multiple bags, making navigation through airports and train stations much simpler.

4. Bring Documentation When Traveling with Kids
When traveling with kids, always check to see what documentation you will need for yourself and your kids. If you are traveling abroad, you may need additional documentation. If you are staying within your country, it is always recommended to bring each kid's birth certificate to prove you are the parent and have the right to travel with them. A fanny pack is a great for keeping documentation close and accessible (don't worry, they make cute ones now).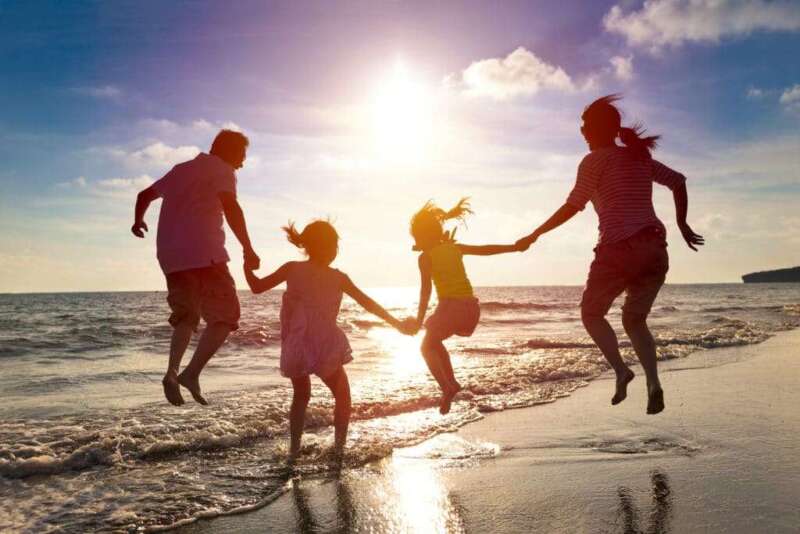 5. Have Kids Carry Their Own Stuff
Obviously, babies and toddlers won't be able to do this, but older children are fully capable of carrying their own luggage. Again, a book bag makes this much easier! Once you get out of the car, you can simply place each kids' book bag on their pack for them to easily carry it. 

6. Give Kids Your Contact Information
Despite your best efforts, kids can wander off from time to time. This can be terrifying. The best thing you can do is make sure your kids have all your information. Slip a note into their pocket with the following information:
Name
Phone number
Email
Local address
7. Leave Early
When traveling with kids, everything will take longer than you would expect. So, you want to give yourself ample time to travel. If you are flying, you need to give yourself 2-3 hours to check in at the airport, get through security, buy snacks and drinks, and board the plane. You want to give yourself plenty of time for things to go wrong.
Flying is just one example of taking it slow, but leaving with extra time should apply to all aspects of your trip. 

8. Bring the Electronics When Traveling with Kids
Keeping kids entertained when traveling is crucial! It can make the difference between an amazing family trip and a miserable one. One way to keep them entertained is to let them use electronics during down times such as on flights, car rides, long lines, or while waiting for activities. Even if your home is usually electronic-free, traveling is a time when you may want to loosen the screen-time rules.

9. Bring Basic Medications
In addition to any prescription medications, it's always a good idea to bring over-the-counter medications as well. You don't want to ruin a day or possibly an entire trip due to a sick child. Whether your child has an upset stomach from motion sickness, or is feeling icky due to allergies, you want to be prepared to make your kids feel better as soon as possible. Here are some medications to pack:
Allergy medicine
Motion sickness medicine
Upset stomach medicine
Headache medicine
10. Accept Things Will Go Wrong
Ultimately, when traveling with kids, you have to accept that sometimes things just go wrong, and that's ok. You may have a little one who has to go to the bathroom and you miss your bus, or they leave something in a taxi. There really isn't anything you can do to avoid unfortunate situations, but being able to accept the inevitable will make it less stressful when it happens. 
More Family Travel Tips From Local Anchor
Do you have other family travel tips for parents traveling with kids? If so, we'd love to hear about them in the comments, below!
Her Adventures is an education and empowerment community dedicated to helping women explore beyond their boundaries. We welcome all people who identify as non-masculine/non-male to connect, educate and inspire each other with their stories, fears, knowledge, questions, and ideas. Because together we make each other strong. We hope you will join us and see the world.