Metro Manila is a busy business and leisure hub, densely packed into one populated urban capital region of the Philippines. This means that staycation-ing in the metro is not at all impossible. It is, in fact, greatly encouraged. There are endless things to do, never-ending sights to see, and best kept secrets to explore.
The Best Staycation Experiences in Metro Manila
Travelling abroad or even out of town seems to be a far-fetched idea nowadays with all the travel restrictions in place. And although everything is slowly gearing up to normalcy, a lot of things have changed and our lives have somewhat become different, too. Luckily, if you live in the metro and are looking for a quick weekend getaway, Manila is one of the best staycation destinations as it has some of the best places to stay, places to explore, and food to devour.
Where to Stay
Valero Grand Suites by Swiss-Bellhotel Makati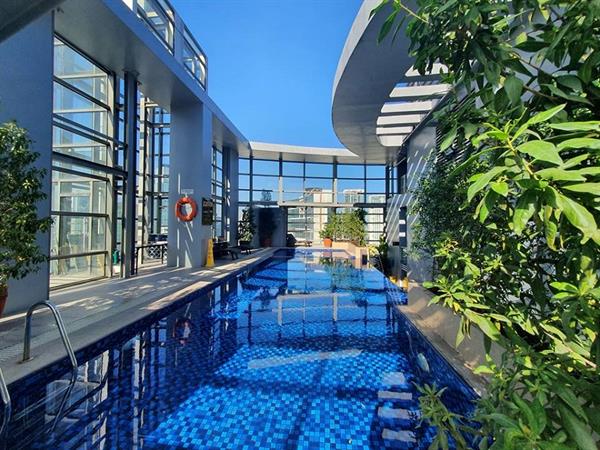 Valero Grand Suites by Swiss-Belhotel is a four-star international hotel, located in the city's hip business and urban residential enclave, Makati. It's a few minutes away from Bonifacio Global City, which is a commercial hub known for flashy shopping and upscale global restaurants, cocktail bars, and nightclubs. It offers convenient access to some of the city's best attractions such as The Ayala Triangle, Greenbelt, and Ayala Museum. You can also enjoy an array of restaurants, bars and cafes at the tip of your fingers. Some of the facilities include a gym, an in-house restaurant, a large lobby lounge perfect for children to roam around, and a business centre, in case you want a quick work-check. It also boasts a relaxing, long pool that is situated on top of the tower, overlooking the city.
Eastwood Richmonde Hotel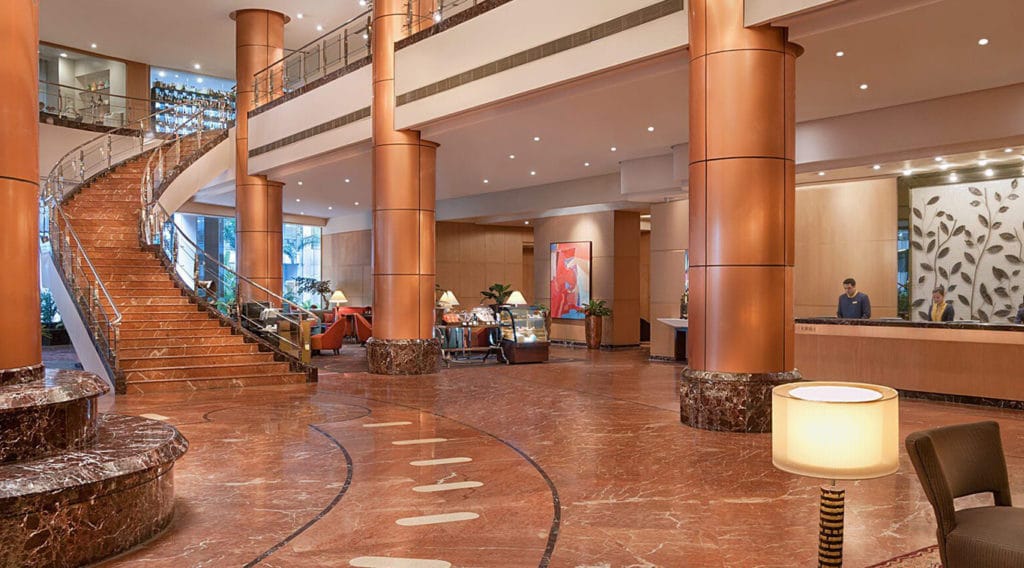 The Richmonde Hotel in Eastwood is a modern favourite amongst leisure travellers. Here, you can enjoy the contemporary facilities and services it has. The rooftop pool, fitness centre, and the fact that it is located in the middle of Eastwood City, which is a development complex situated in Quezon City all speak for itself. Eastwood City is a "live-work-play" community that is complete with hotels, condominiums, restaurants, bars, nightclubs, shopping centres, supermarkets, and offices. You name it, they have it. So, staying in the Richmonde is as convenient as it can get. You don't have to go far from where you are staying to be able to enjoy all that you are looking for. This is the perfect staycation location for families.
Grand Hyatt Manila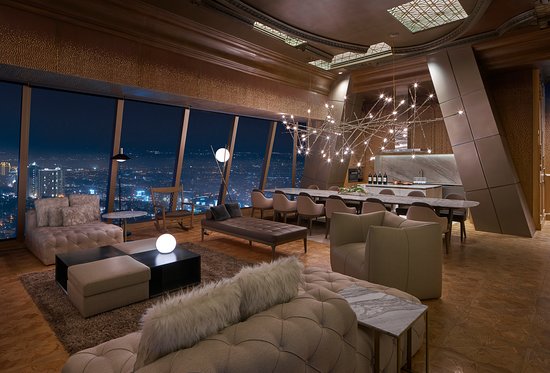 Grand Hyatt in Manila is a five-star hotel that is as grand as it can possibly be. The hotel itself is a landmark that offers a myriad of experiences, facilities, and dramatic restaurant concepts. There is a pool for everyone to enjoy, a fitness centre, and a spa, if you want to relax even more. The hotel sits at the heart of Bonifacio Global City which means around it is a plethora of attractions. Definitely one my favourite staycation hotels.
Sofitel Philippine Plaza
Sofitel's five-star hotel in Manila truly is a testament of luxury and refinement. It sits adjacent to the Cultural Centre of the Philippines and is close to many restaurants and shopping malls. But, there is no need to leave the hotel for your meal. There are seven places to eat within the parameters, including Spiral, which is a food destination for both guests of the hotel and outsiders wanting to experience the level of refinery cuisine Sofitel offers. You can enjoy swimming in the pool, play tennis or golf, walk along the Manila Bay, or have fun around while the kids stay in the children's lounge. Truly the definition of staycation – stay inside the hotel and experience it all.
Okada Manila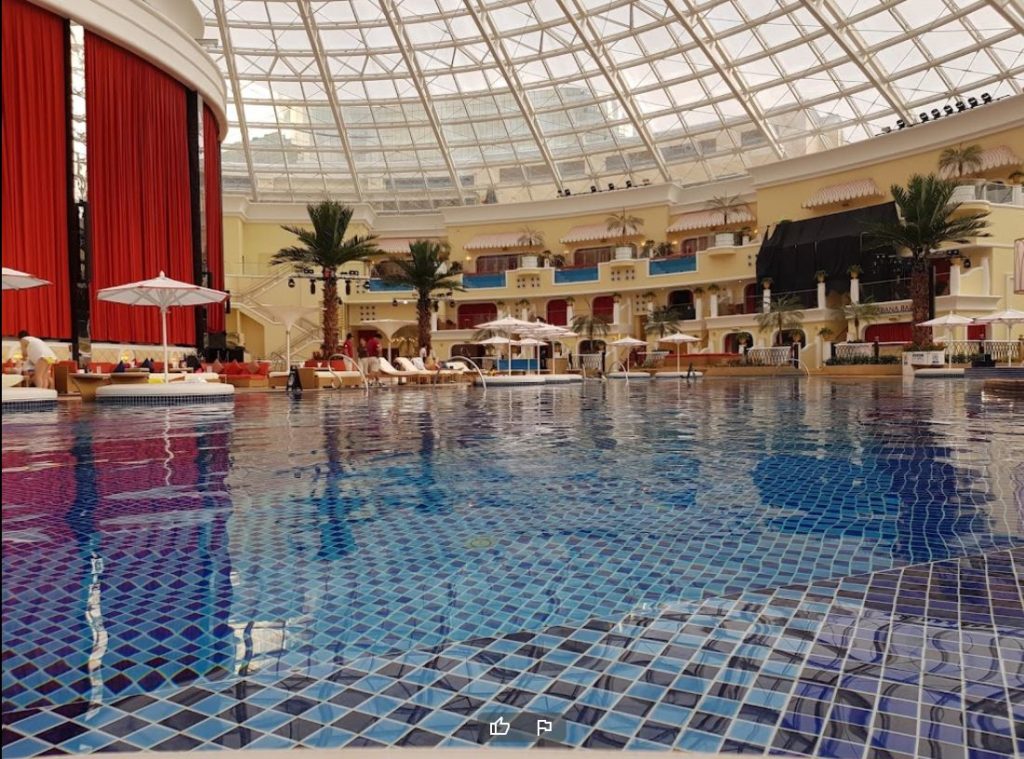 Okada Manila is perhaps the flashiest and most flambouyant staycation experience of all. This five-star hotel is definitely Manila's grand icon. It is carved on hectares and hectares of picturesque oceanfront, which is basically an integrated resort. Not only is it a hotel, it's also a casino, a multitude of restaurants, a variety of performers' den, a nightclub, a place of shopping, and a lot more. Okada has an in-house entertainment group that consists of local and international artists working to merge cultures, styles, and dynamics resulting into art of global understanding and appreciation. Something for everyone to enjoy! There really is no reason for you to leave the establishment as the hotel itself is an experience that is masterfully created for pleasure and leisure, and a staycation.
What to Do
The Dessert Museum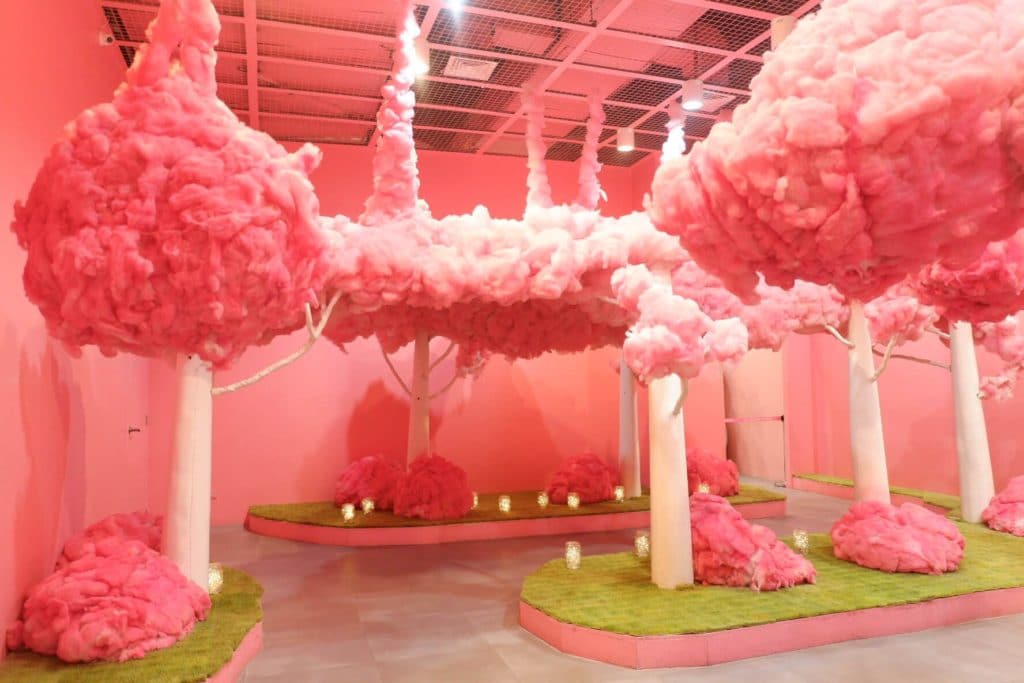 Endless selfies and picture-taking is the name of the game at Manila's quirkiest dessert museum. There are eight mouthwatering rooms of sugar-filled happiness, each one displaying different kinds of sweets. Branded as the most Instagrammable location in Manila, you can learn fun facts about each dessert while snacking on complimentary sweets throughout the tour. It's the best way to chill during your staycation in your own hometown.
Barhopping
Partying in Manila is like nothing else. In fact, many tourists who visit the country for the first time look forward to experiencing the nightlife. The metro has a wide selection of bars, nightclubs, and resto-bars. With cheap drinks and food, you won't go hungry and sober at the end of the day, I guarantee you that! Do visit The Palace Pool Club, which is the hottest party venue in the whole country right now. It closely resembles clubs in Miami and Ibiza with its cabanas, pools, and well-known DJs. Another crowd favourite is Rou Bourbon, which has branches located all over the metro. Known for its flavoured brews, modern and classic music, it's a great place to be with friends. This is taking staycation to the next level.
Lakbay Museo PH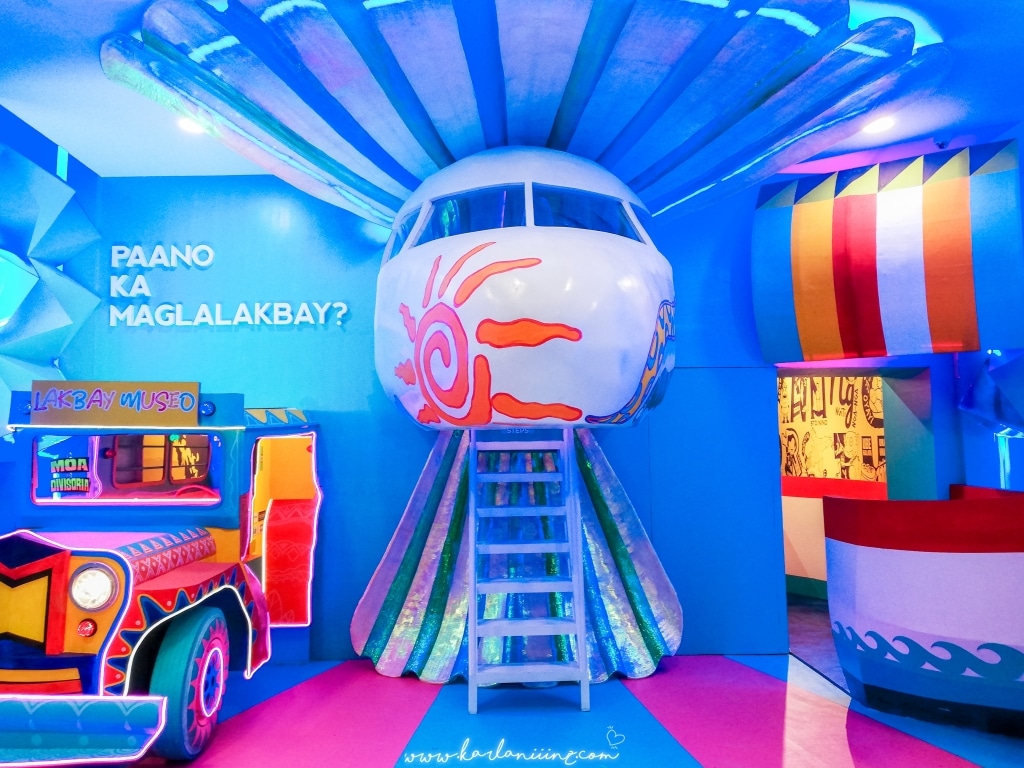 A must-visit for kids! You can be at all three major islands in the Philippines in one place! Luzon, Visayas, and Mindanao can be visited in a span of a few hours. It's an interactive museum that the whole family, especially the kids, will surely enjoy. The museum allows you to travel the whole archipelago while taking selfies and eating all the local favourites and delicacies in a single location. There's nothing that's a more Filipino-immersive experience than being here, as you get to glimpse into the many festivities and celebrations Filipinos enjoy. There's even a cultural show that will make you appreciate the richness and diversity of the Filipino culture.
Church-hopping
If you don't know yet, the Philippines was colonised by the Spaniards for over 300 years. This, in turn, created a collection of four Spanish Colonial-era baroque churches in the Philippines, which were included in UNESCO's World Heritage List in 1993. And it just so happened that one of them is located in Manila – the San Agustin Church, also known as The Church of the Immaculate Conception of San Agustín. It was the first church built on the island of Luzon in 1571, immediately after the Spanish conquest of Manila. As the Philippines is a largely Catholic nation, every turn has a church you can visit. You won't run out of beautiful churches to ogle at. I firmly believe this is the perfect last stop on my personal Manila staycation.
National Museum of Natural History
Top off your staycation experience by visiting the National Museum of Natural History where you can be astonished by the stunning interiors, architecture, and exhibits. It showcases the Philippines' unique flora and fauna, plus the preserved remains of Lolong, the world's longest crocodile held in captivity. Entry to the museum is free, as it should be, so that both locals and tourists can enjoy the many stories and histories showcased in every floor of the building.
If you've visited these places, let us know in the comments below! Happy staycation-ing!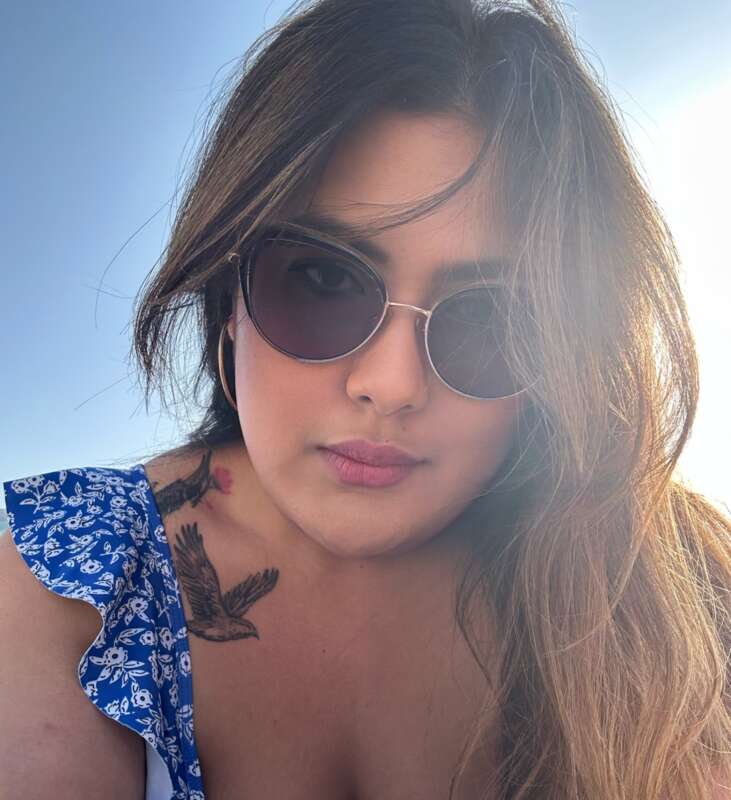 Rachel is an intrepid world traveller, lifestyle connoisseuse, and Girls Who Travel's resident beauty advisor. She is a lover of the ocean, flowers, movies, journalism, and has a penchant for medium-sized tattoos. When she is not busy with life, she writes stories of her globetrots as well as tips & tricks on how to make the best out of travelling.