Traveling around our beautiful planet is an incredible privilege. But with environmental threats making it ever more fragile, how can we ensure we have an eco-friendly family holiday?
I first went backpacking when I was 18, and I've seen big changes in traveling over the past 15 years. Advances in all forms of transport, reduced prices, the internet and social media mean that traveling is easier and more accessible than ever before.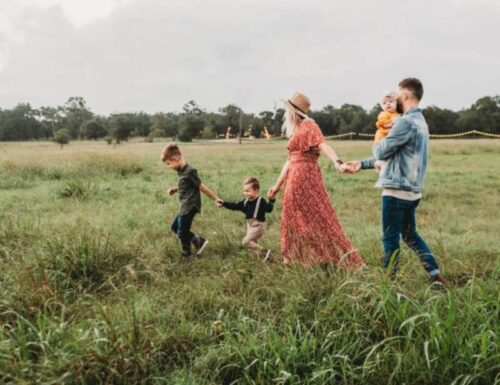 The popularity of travel means that we see more of the world than ever. But if we're not careful, this can come at a price. Flying, buying new outfits and staying in resorts can mean that the carbon footprint of your family holiday can be much higher than you anticipate. But there are easy ways to change that and have an eco-friendly family holiday.
My best advice to anyone who wants to be a sustainable traveler is to think about what you pack. Because this makes a real difference to what you have to buy when you're out there. If you pack well, then you can avoid having to pick up unnecessary plastics or fast fashion and it will save you a lot of stress too!

9 Smart Ways to Enjoy An Eco-friendly Family Holiday
This post contains affiliate links. This means we make a small commission at no cost to you if you click through and make a purchase. There is no cost to you.

1. Buy recycled or secondhand fashion
As we all know, kids grow out of things really quickly, which means there are a wealth of gorgeous (and barely used) summer clothes out there. Take hand-me-downs or browse online secondhand stores and charity shops for beautiful bargain outfits. The clothing industry is one of the most polluting of all. Avoiding fast fashion makes a real difference to the planet. Of course, you may not want to buy secondhand swimwear. But there are more and more companies offering clothing woven from recycled plastic yarn.

2. Consider a staycation in an eco-resort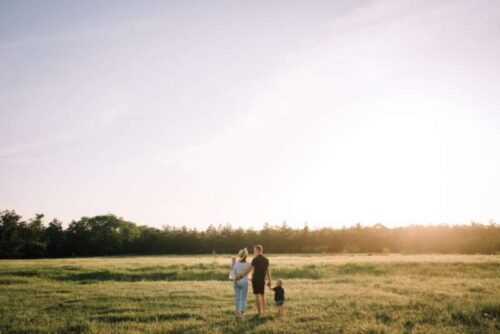 There are more and more hotels that are demonstrating their eco-credentials in a bid to win customers while saving the planet. Many are in areas of natural beauty. That means that you don't have to travel far to get away from it all. The minimal amount of travel also means that it's much less stressful for everyone, leaving more time for playtime and relaxation time, and ensuring an eco-friendly family holiday.

3. Take the train
Train travel, especially in Europe, is an incredibly efficient way to travel, and to ensure an eco-friendly family holiday. You can take in some incredible views along the way! To make it more budget-friendly, invest in a family interrail pass for easier and cheaper cross-country travel. Trains are also a great place to meet other families. And you might even get the chance to read a book if the kids fall asleep! This is another advantage to an eco-friendly family holiday.

4. Ditch the plastic bottles
Plastic bottles don't get recycled in many countries in the world. Therefore they inevitably end up either in landfill or in the sea. Download an app like Refill or Tap to find a water fountain near you. You can also ask at restaurants or hotels to fill your bottle for you. If you invest in an insulated, eco-friendly water bottle or an eco-friendly cup, it will even keep you water cool for you – which is perfect after a hot, sweaty day of travel!

5. Invest in reef-safe sun cream
The chemicals in sun cream are becoming much more of a talking point, now that they have been banned in places like Hawaii. Zinc oxide based sun creams are considered to be reef-safe for marine animals as they avoid the chemicals that Hawaii has banned. You can even take or rent wet suits for extra protection as its so easy for you and your family to get burnt while out in the sea.
6. Stick to the paths
There are increasing amounts of environmental problems (and even accidents) due to people climbing over fences and leaving pathways to take pictures. The amount of tourists creates extra erosion too, so stick to designated routes to stay safe and avoid damaging important ecosystems!

7. See the sights by bicycle or foot
Bicycle rental is more popular than ever. There are some places like Gili Trawangan in Indonesia where its the only way to get around! Take advantage of pathways and lanes dedicated to biking or walking as they start to improve and open up all over the world. Download an offline map app to plot your journey for those times when you don't have a WiFi signal. A perfect activity for your eco-friendly family holiday!

8. Do a mini beach clean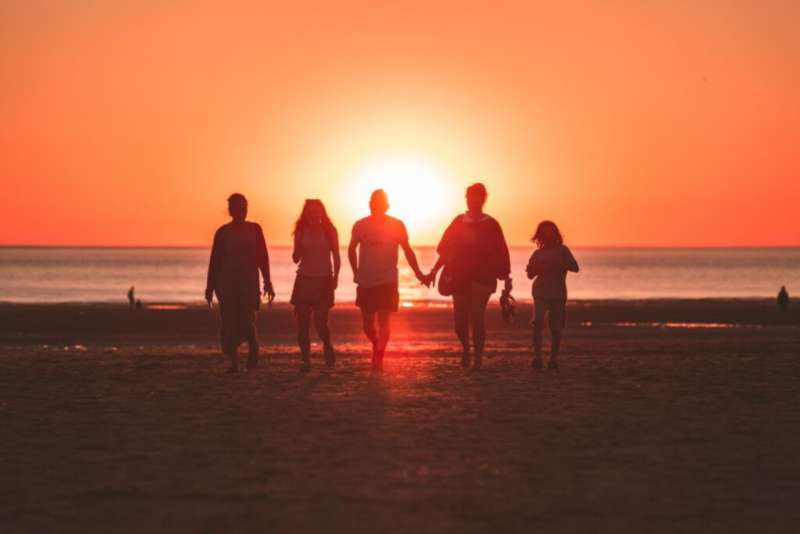 If you're going to the seaside, and it's safe to do so, then consider doing a family beach clean for a few minutes. Make your sure that the kids know what is safe to pick up and what isn't. Strangely enough, they seem to really like putting rubbish in a bag or bucket! I've started picking up rubbish on beaches and around my neighborhood. It's amazing what a difference it makes. Getting rid of rubbish makes the world around you such a nicer place to spend time in on your eco-friendly family holiday.

9. Learn about nature together
Nature is the prescription that so many of us need to restore our equilibrium. Especially for those of us that lead hectic lives or reside in cities. During your eco-friendly family holiday, take advantage of parks, forests and fields. Kids can let off energy and you can all get a healing shot of the great outdoors! Try printing off or downloading some pictures of birds or minibeasts from that area. Maybe you can spot any of them while you're out and about. The more kids know about their world, the more they learn to treat it with respect.
Making these changes when you travel around can have so many positive effects. It is good for your mental health, family bonding time, your wallet as well as the world that your children will inherit. Consider the impact of your leisure time and it will teach your kids good green habits and an appreciation for nature that will carry with them for a lifetime, not just for your eco-friendly family holiday!
Jen is an author, freelance writer and producer with a travel blog that focuses on ethical and eco-friendly travel and living.