This is my story about traveling with neurodivergence and my solo road trip. Traveling with Neurodivergence. I went on a solo road trip through Indiana. I never thought I would get to go on a road trip. I was the second-worst driver my driving instructor ever taught. The worst, she told me, was someone who had severe psychological problems and would probably never learn to drive.
Traveling With Neurodivergence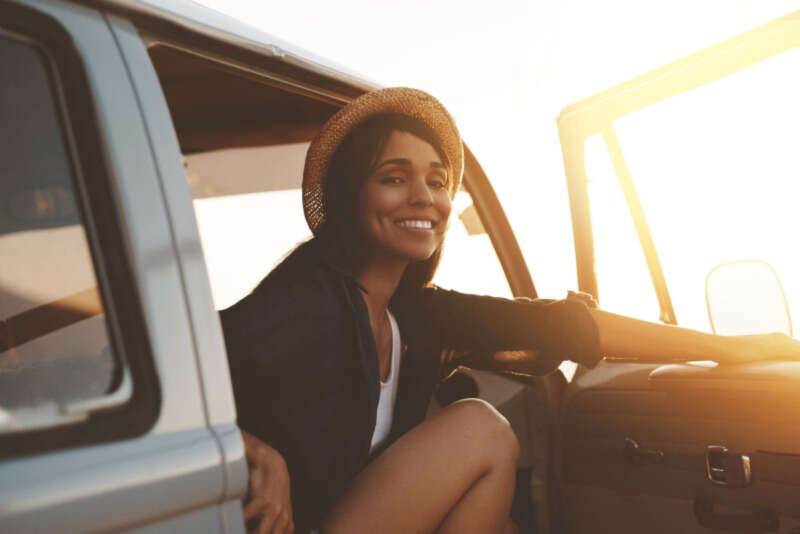 She said this all in much nicer terms; but she said it all the same. I actually liked my driving instructor for her honesty. She told me this because she saw me as someone with some of the most severe symptoms of ADD she had ever taught, and she said my life could change if I received a diagnosis for it.
ADD
ADD is the abbreviation for Attention Deficit Disorder. It describes a neurological condition of poor memory, distractability and inattention. Poor executive function is another symptom.  ADD is one particular type of  Inattentive Type attention deficit hyperactivity disorder (ADHD). There is no single test for ADD. To make a diagnosis a doctor will assess symptoms shown in the past 6 months, examine the medical history and do a physical exam.
People with ADD face many challenges in life. Being punctual can be problematic.  People with ADD often misplace objects, can be easily distracted by noise and have trouble getting proper sleep. Keeping up with paperwork can be tough, carrying on conversations and staying organized on the job may be hard. Staying safe on the road is also not an easy task, as I describe in this story. Other problems are prioritizing and completing tasks. You would think road trips and neurodivergence don't go together. Read on and find out!
Neurodivergence
Honestly, instantly it made sense – how I went through life knowing I wasn't stupid, but yet always feeling "slow." For some people, knowing they have "Neurodivergence", meaning their brain that functions in a way significantly different from 'normal', is a sign of weakness. For me, having someone tell me there was a reason why things didn't always make sense to me was a blessing. My brain just worked differently than everyone else's. It clicked – I  wasn't stupid, I was just different.
Accepting the ADD Diagnosis
It's been about 12 years since those 24 hours of driving classes. I did learn how to drive, slowly but surely. I also did receive an official ADD diagnosis later on in life. I'm medicated for it, which helps somewhat, but mostly I just accept that sometimes I'm going to be a little slow at learning how to do things. That I might take ten times longer at a technical task than everyone else. That I might have to ask for instructions over and over again, and I might want to be disappointed with myself. But I'll learn it. Back then I didn't think a road trip with Neurodivergence was in the cards.
Traveling with ADD During the Pandemic
Now, that brings us to travel. I'm also blessed with sometimes crippling anxiety, and with extreme difficulty focusing. This makes my adventures interesting, to say the least. I avoided driving myself in other states at all costs, but Covid threw a wrench in that. Right now driving seems to be the safest option, rather than sitting on a crowded plane or train and potentially catching the virus.
Solo Road Trip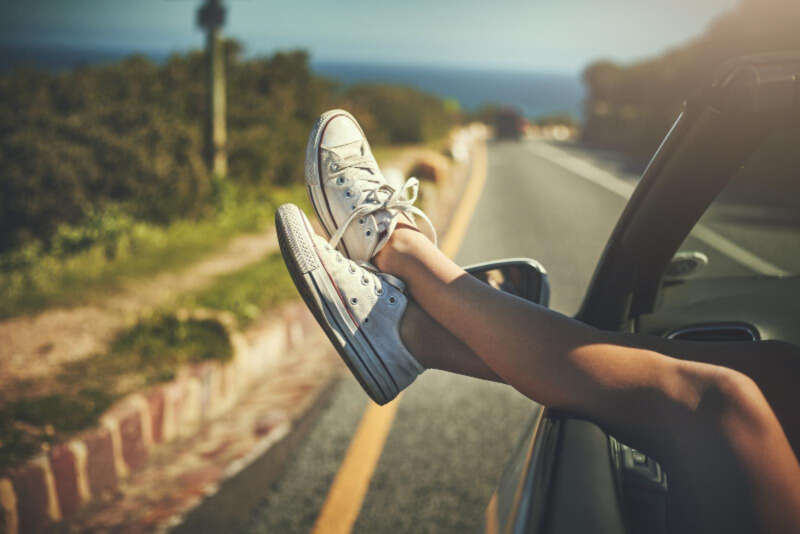 This week, I did the formerly unthinkable. I drove solo halfway across the country – from New Jersey to Indiana – for an employment opportunity. If I could talk to myself ten years ago, I'd be amazed that I actually did it. Slowly but surely, with a little extra practice, this is the person I grew up into. Travel has pushed me to being the strongest version of myself, and anxiety and a learning disability make the journey a little more complicated. But they add to the adventure. Every leg of my trip took hours longer than it was supposed to. Mostly because I needed time to get my thoughts together, to focus again, and to make it safely to my destination. My tortoise pace frustrated me at times, but I learned to accept the process my brain wanted to work at.
Slow or not – I made the nearly thousand mile journey.  It feels like a hell of an accomplishment, and I'm proud. Not just of the independence of a solo road trip halfway through the country –  not having a nervous breakdown when my GPS got me stuck on railroad tracks on the side of a cliff  – but also, I've come a really really long way from the second worst driver my instructor will ever teach. Neurodivergence may be a challenge, but don't let it hold you back from doing the things you love.
My Top Three Tips
Living a life that terrifies me through solo travel also gives me confidence. Start small. You don't have to go all in right away.
Have patience with yourself and never give up. Small victories are important.
Understand your disorder. A thorough understanding of your diagnosis will help you understand yourself better, and make it easier to be patient with yourself.
Solo road trips and neurodivergence can go together!