Ida Pfeiffer began to travel the world solo at age 45. She was, in fact, one of the first women to do so. Without her, travel for modern women solo travelers might not be possible so let's learn something about this amazing piece of travel history. Here are 10 things you should know about Ida Pfeiffer, and 10 reasons why she should be one of your heroes.
1. Ida Pfeiffer was born in Vienna in 1797.
That's 224 years ago, for those keeping score at home. It was LONG before groups like Her Adventures existed to support globe-trotting ladies from around the world.
2.  She was 45 when she set off on her first trip.
Only at age 45, widowed and  with two sons, Ida Pfeiffer finally set off on her first solo trip.
3. She traveled a great distance
Without a companion the traveled across the Ottoman, Russian, Chinese Empires and through Southeast Asia, the Americas, Middle East, and Africa. She consequently covered an estimated distance of 32,000 kilometers by land and 240,000 kilometers by sea.
4. She was one of the first
In 1848, she became one of the first woman to circle the globe alone. Indeed, only four women preceded her. German naturalist and artist, Maria Merian, sailed with her daughter on Dutch government funding to Suriname in 1699. Lady Mary Montagu inspired many female travelers with her 1763 Turkish Embassy Letters. Furthermore there are Lady Hester Stanhope and the Prussian Wolfradine Minutoli, who traveled extensively with their husbands and entourage in the 1820s. Ida Laura Pfeiffer eventually published her experiences in A Woman's Journey Round the World,  two years after her return to Vienna.
5. She did it twice
In 1855, Ida Pfeiffer finally completed her second trip around the world and cemented her role as a female explorer. She departed for Cape Town, South Africa in May 1851, and proceeded across the Indian Ocean to the Malay Archipelago. There she spent two weeks in Singapore and eighteen months in the Sunda Islands. She visited the Dayaks of Borneo and became one of the first explorers to document the traditions of the Bataks in Sumatra. On 6 July 1853, she eventually sailed to North America. She arrived on the West Coast during the California Gold Rush, then headed south to Central America. After stops at New Granada and Peru, she returned to Guayaquil, the main port of Ecuador. On 31 May 1854, she boarded a steamer bound for New Orleans where she stayed for three weeks. Then she toured the Great Lakes Region. She was back in Vienna at the end of July 1855.
6. She made significant contributions to museums
Ida Pfeiffer self-trained to preserve natural specimens, including fish, mollusks, and insects. Thanks to her training she was able to make significant contributions to natural history museums across Europe, including Museum für Naturkunde in Berlin, the British Museum, and the Naturhistorisches Museum in Vienna.
7. She was a best-selling author
She was the best-selling author of four travel journals, which were translated into seven languages, including Dutch, Russian, Polish, and Malay. They received positive reviews in Austrian and German newspapers, English magazines, even The Straits Times in Singapore, and Calcutta Review in northeast India.
8. She was involved in a coup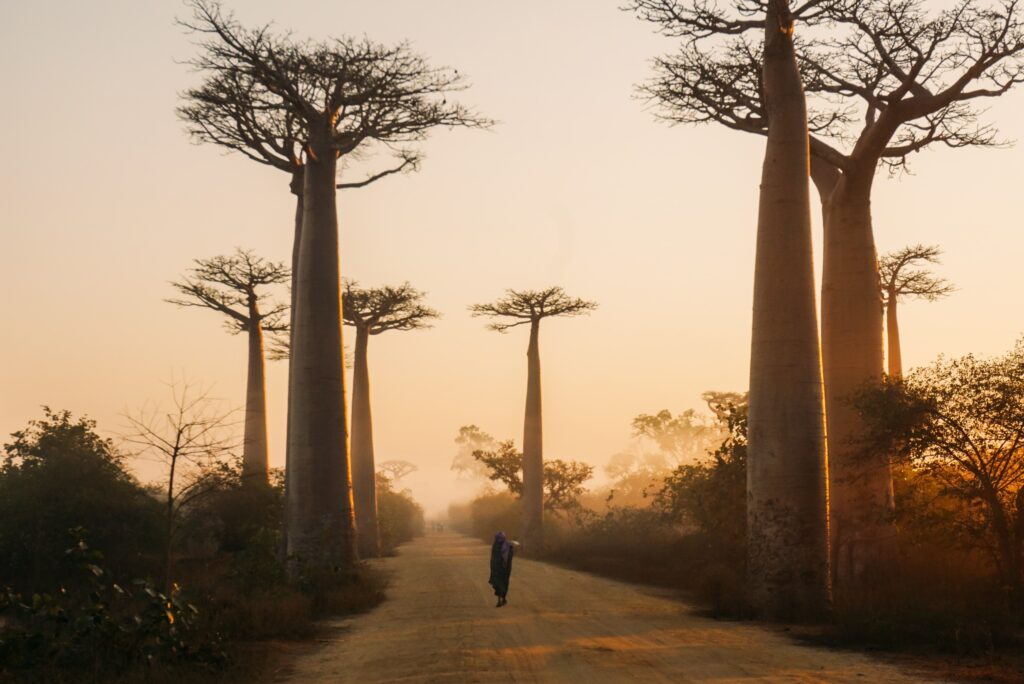 In 1858, Ida Pfeiffer became involved in a Malagasy coup,  when she encountered François Lambert on her last trip. Queen Ranavalona was then to be replaced with her son, prince Rakoto. As a result, police arrested Pfeiffer, deported her, and ordered her to never return to Madagascar.
9. She contracted a deadly illness
She contracted a deadly illness on her way back to Europe, which led to her death at midnight, 27 October 1858, in the home of her brother.
10. Her first biography was published in 2020
Her first English biography was finally published last year, 161 years after her death. John van Wyhe, an expert on Darwin and Wallace who stumbled upon Pfeiffer, namely in Wallace's accounts on Southeast Asia. For this reason he wrote her biography. NUS Press, the academic press of the National University of Singapore, published the biography at last.
Xinyu is a dictator of punctuation, salt in desserts, and footprints of kindness, not carbon, in faraway corners.