Like it or not, safety is a constant concern for women. It's something we have to think about when we walk down the street so of course, how to have a safe trip is something we have to think about when we travel. Just because it shouldn't be this way doesn't mean that we don't need to take steps to protect ourselves. While you can and should travel, there are some basic steps you can take to have a safe trip as a woman.
6 Tips For How to Have a Safe Trip as a Woman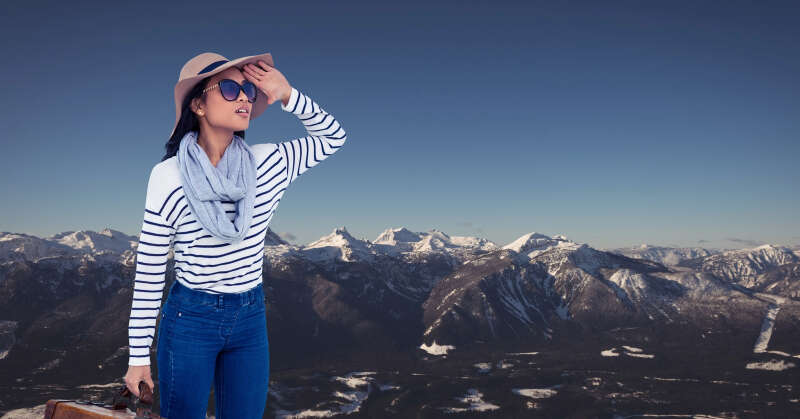 1) Share your location and plans
Always tell someone else such as a parent, partner, or friend where you are going to be sure to have a safe trip. Give them the address and number of the hotel/hostel as well as any events, activities, and other fun things you may have scheduled. Yes, of course, plans can and will change but it is always a smart decision to tell people who you trust your whereabouts. Your loved ones will be happy to have your itinerary and to know that they can check on you. And it will feel nice to know there is someone out there who wants to make sure you're okay. Please don't ever just leave and not tell anywhere where you are.
2) Make all important documents digital
If you want to have a safe trip, make sure to scan or take a picture of all important documents. Then email them to yourself and a parent or someone you trust. These include your passport, visas, travel insurance, credit cards, important phone numbers, as well as hotel reservations, plane and/or train tickets, event tickets etc. That way, if you lose something, you still have all the pertinent information and it will be a lot easier to recover replacements. I had a situation when I was going back to Auckland from Brisbane and I forgot to bring my visa papers but had them emailed to me. The airline let me sign in and print off my visa from the email link and I was able to go back without more hassle!
3) Double check before you leave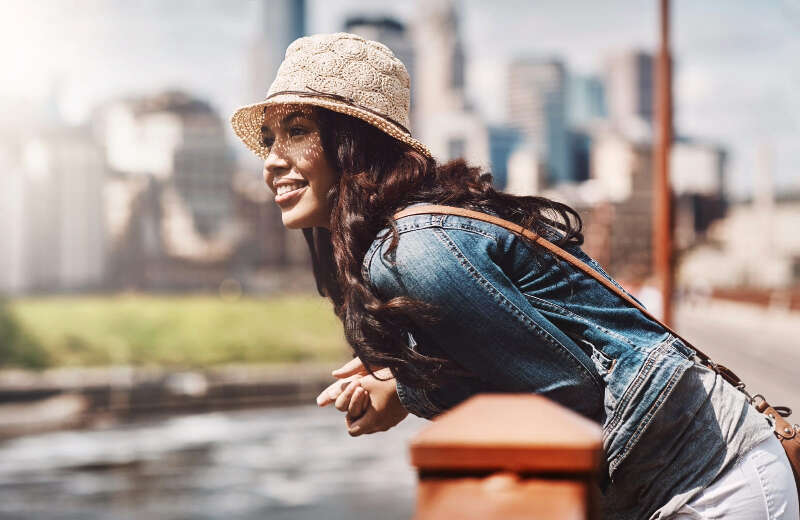 Always take a moment to do a double check before you leave. By that I mean, when you're walking out of your hotel or when you're on your way out of the restaurant or you're exiting that amazing museum, stop and look back. See what you have with you, make sure you have everything, and just in case, look back to where you sat. Even if you think you have everything, you might be surprised to see what you left behind. It's a common mistake that can be avoidable, and it's important to follow this advice to have a safe trip.
4) No back pockets
Speaking of leaving something behind, if you use your pockets, your back pockets are an absolute no-no. Put your important things like wallet and phone in your front pockets or in the inside pocket of your jacket to ensure you have a safe trip. If your purse has any pockets or zippers on the outside, keep them facing in towards your body. It's not foolproof but it will help prevent getting pickpocketed. I even wear my backpack with it's zippers facing my back so that no one can try and get in. Better to be safe than sorry!
5) Keep your bags on you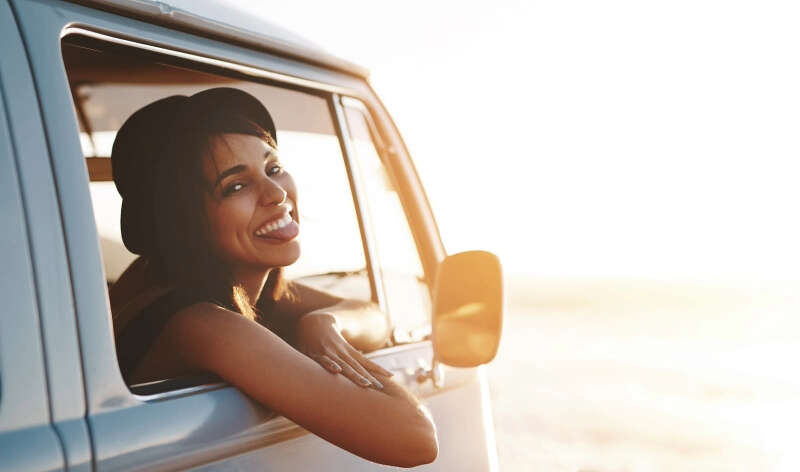 Always always always keep your bags in front of you, ideally on you, at all times. Never put them behind you, never let them hang on a chair. Keep them on your lap at all times or wrap the strap around your leg so that no one can get away with them but yourself.
6) Diversify
This is crucial to have a safe trip. I'm not talking about your retirement funds (although that's important to diversify too). I'm talking about your funds. Diversify where you put your money and credit cards. Do not put them all in one wallet. Put some hidden – you can put a little in your luggage, some in the hostel safe – keep the rest with you – I recommend having a money belt (the hidden kind), a phone wallet, and then a travel wallet. That way if you lost or were robbed, you have backups.
These are just a few ways to have a safe trip as a woman. Remember that you are strong and powerful and you absolutely can and should explore the world. But it's a good idea to do whatever you can to provide yourself with peace of mind and to ensure you have the absolute best trip possible.
I am a digital storyteller and project manager. My passion is to share people's stories and travel with a goal to combine the two.