Last year I found my favourite place on this planet: The Azores, hidden gem of the Atlantic. The Azores are an archipelago of nine volcanic islands belonging to Portugal in the middle of the Atlantic, okay more like a fourth of the way when going from continental Europe to North America.
Why you should visit the Azores – Hidden Gem of the Atlantic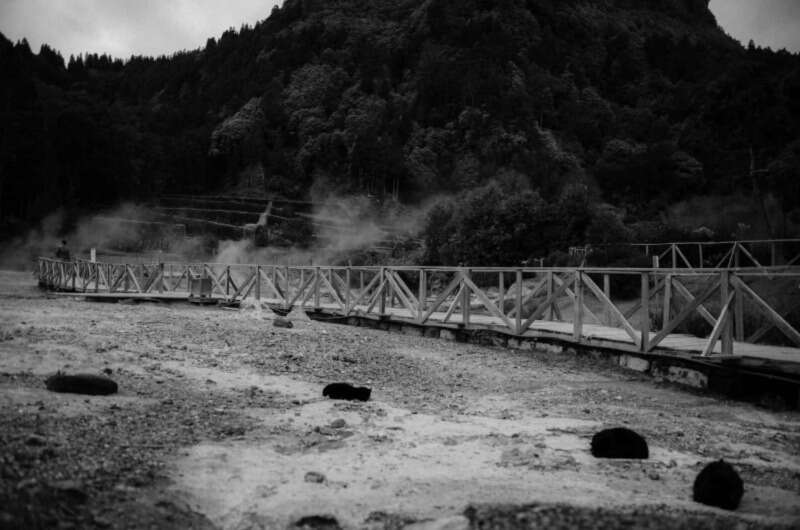 For Europeans and Africans, this is easy: The Azores are the European Hawaii but without the hassle of crossing half the planet. I can't talk from experience, but we shouldn't compare so much anyway. The climate is warm all year round and with high humidity, the nearly tropical forests are always green. Being volcanic and all that, there's a lot of weird things going on:
Volcanic Jacuzzis (yes, you can actually take a bath in natural hot springs, warmed up smelling of the volcano)
Steam coming from the ground (Fumarolas da Lagoa das Furnas)
Waterfalls
Volcanic Caves (the Christmas Cave, Algar do Carvão and Furnas do Enxofre)
And that's only the cool things going on there because of the volcanic landscape. The Azores are a true hidden gem of the Atlantic and therefore have some great marine landscape. You can choose from a bunch of eco-friendly animal-friendly companies to see whales, dolphins, and sharks or even snorkel with them in the open sea (I can recommend Ocean Emotion). Just make sure to check our ethical animal tourism post and make sure you're not exploiting the marine wildlife. (And check with the company to tell you which whales are in season as they're migratory animals.)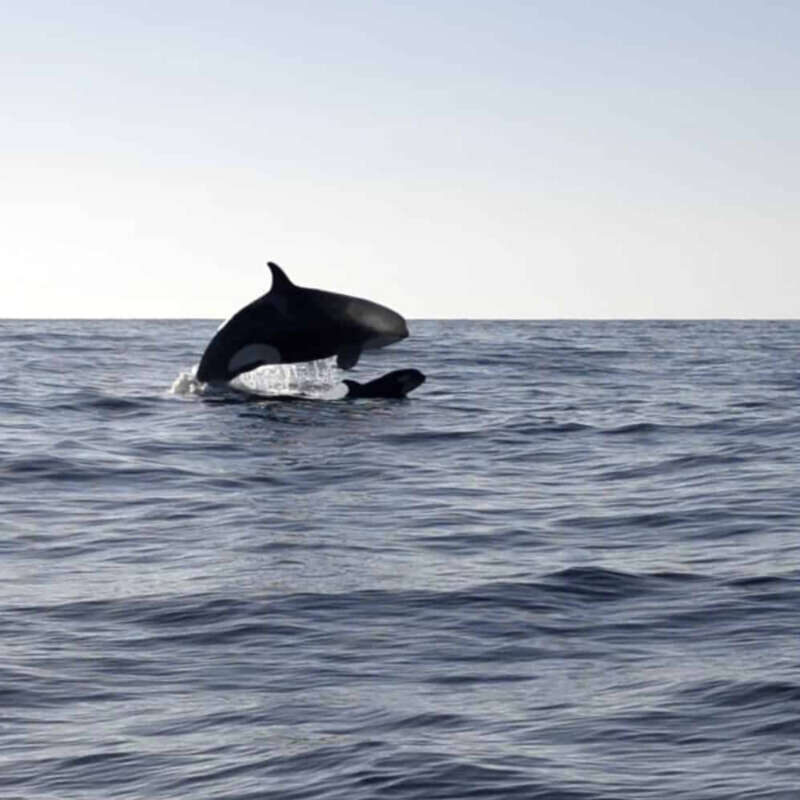 Oh and did I mention the super spooky abandoned hotel (Monte Palace at the Miradouro da Vista do Rei (bring waterproof shoes, it's wet inside as it rains 90% of the year))?
When to go/How long
This really is up to you, as the weather is always great. In winter it rains more and in summer the black sand beaches are unbearable (tbh I even had a sunny day in late March where I couldn't walk without flip flops). From experience, the week I've spent on São Miguel (the biggest island) was almost enough time and the 4 days on Terceira were definitely enough for me.
What to bring
Quick dry everything! The humidity is what feels like 1000% so anything else won't get dry until you leave the island. Water bottle with a filter as the tap water is drinkable but has a nasty taste of chlorine. Rain- and windproof clothes, the Azores are famous for having four seasons in a day, so better be prepared. Reef-friendly sunscreen (all year round!).
What to do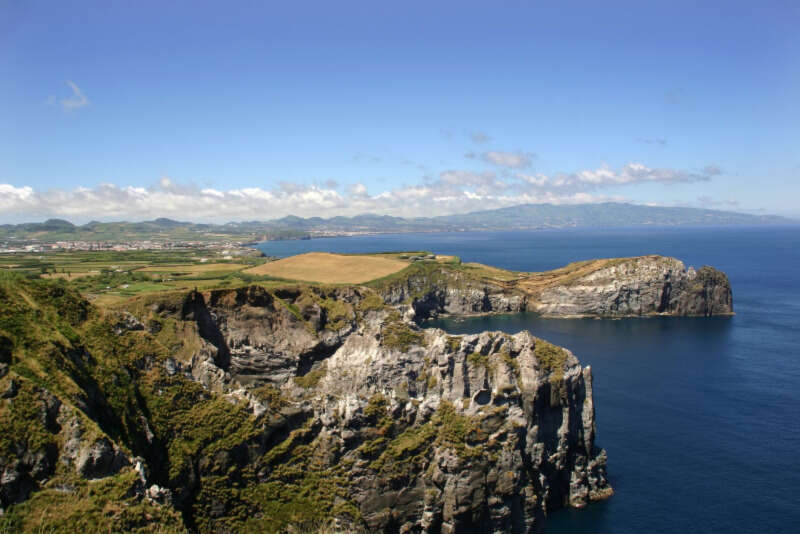 I highly recommend renting a car for going around Sao Miguel (get the smallest car they have, trust me, if you're used to European roads, it's hard, if you're used to American roads, good luck!). Apart from that, see all the things mentioned at the beginning of this post. Insider tip: there are two volcanic hot springs in Furnas, one inside the botanical park Terra Nostra and the other one is a privately owned one. Terra Nostra is much bigger, has different kinds of volcanic pools and it is super duper old. If your skin is not wrinkly yet, go to Caldeira Velha, there are some more thermal pools including a waterfall #PhotoOps!
Go for a hike or all the hikes, we went on PR 21 SMI and it's freaking beautiful and includes so many waterfalls, including a double waterfall and the bluest lagoon I've ever seen. Insider Tip: start at the end because they have better parking and keep in mind that you also have to get back to your car as it's not a round trip.
What not to do
Don't trust Google Maps! It happened a few times that we took a road, or what Google claims to be a road, and found ourselves in a steep descend with more potholes than we could count and turns of more than 90 degrees. Also don't trust local busses, especially on weekends.
What to eat
All the regional pineapple because afterwards you never wanna eat a pineapple that traveled the world more than you again! It's so sweet, I completely fell in love with it. Also, try some regional bananas, they're incredible. In supermarkets, you also find sweet bread and bread rolls which are a regional delicacy, and also super nice to bring on a hike.
Need more info about this hidden gem of the Atlantic? Check out my Azores vlog.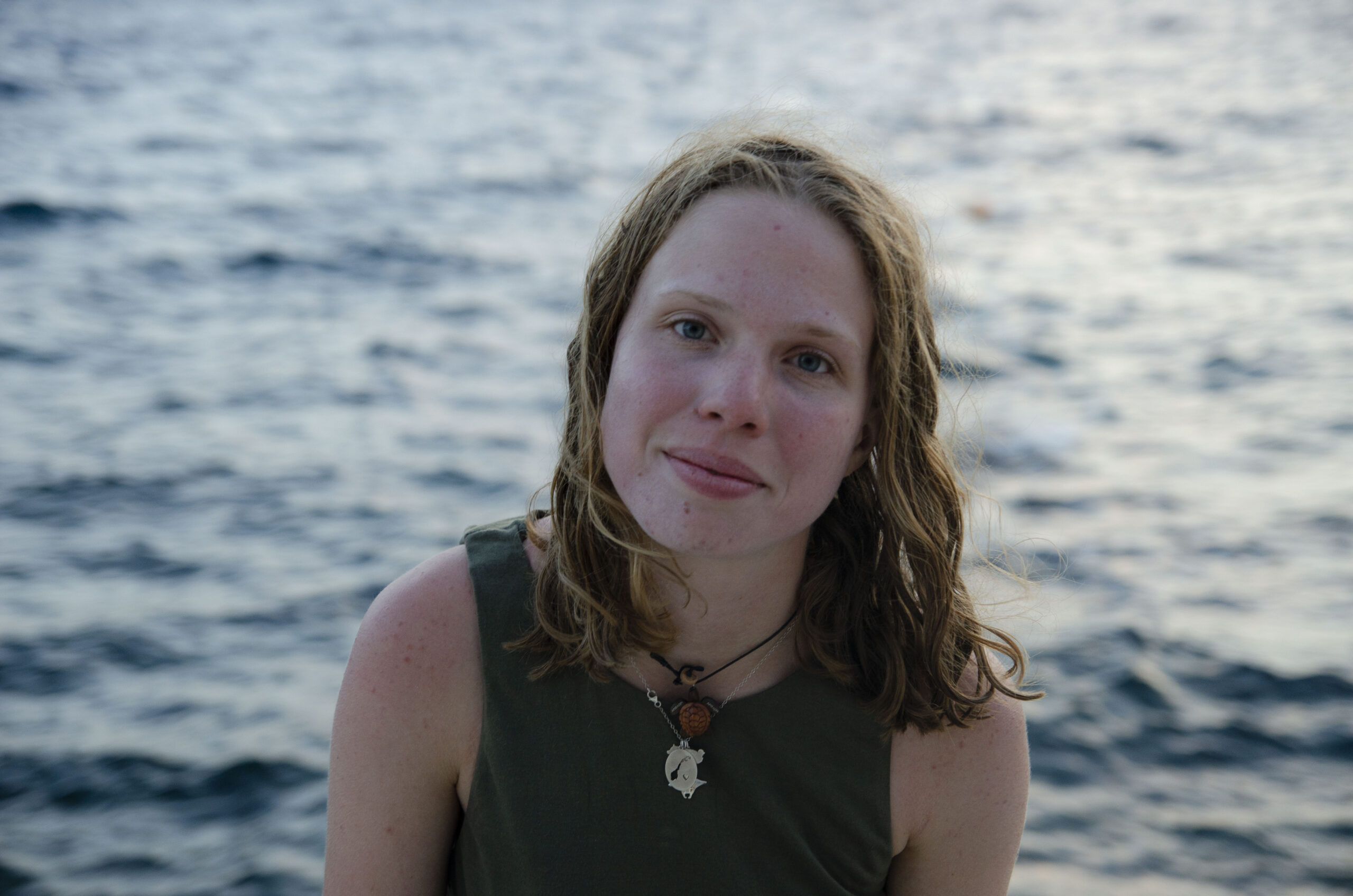 I love road trips and the ocean. I used to rescue sea turtles and now do my masters in intelligent adaptive systems meaning no travel for a while. If you like my adventures, there's more to see of them on my Insta, and, if you speak German, my travel blog.