I've been mesmerized by wildlife ever since I was a little girl. Animals have always been that obsession of mine. When I got the travel bug I decided I wanted to base my travels around wildlife. I've created this list of all the wildlife must sees before you die! But make sure you see wildlife ethically!
The list is in no particular order! I think all life is equal and they're all just as amazing. I'd also like to point out that I firmly believe that we should do as little harm to wildlife as possible. We should leave them to be wild. I don't believe there are any healthy and sustainable wildlife encounters. This means do not touch, feed, or interrupt any wildlife! 
See wildlife ethically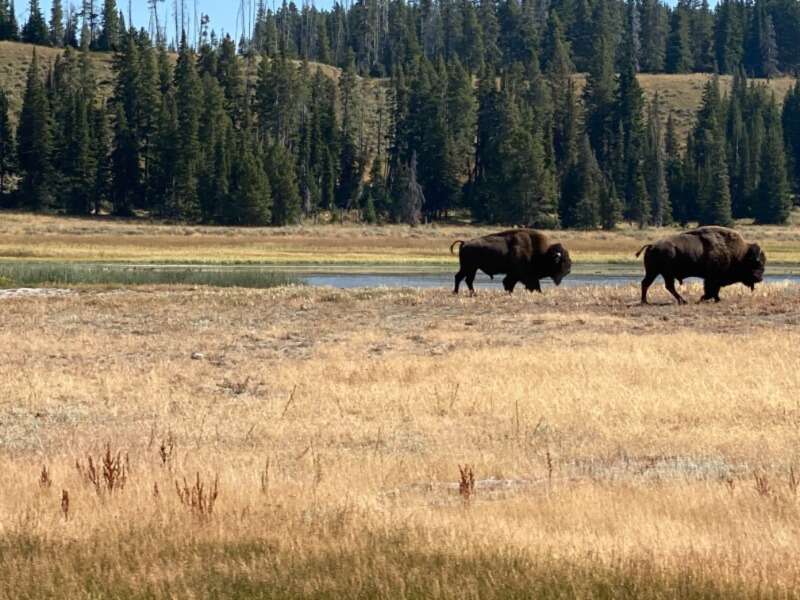 Spot Great White Sharks off Gamsbaai in Southern Africa
Great whites, seen as king of the sea. It's always been a dream to see one for me, one of the most negatively portrayed creatures. Please be aware that great white shark sightings are becoming increasingly rare due to Orca attacks. Also: avoid boats that use dead fish to attract the Sharks, these are usually not that ethical!
Gorillas and Chimpanzees in Uganda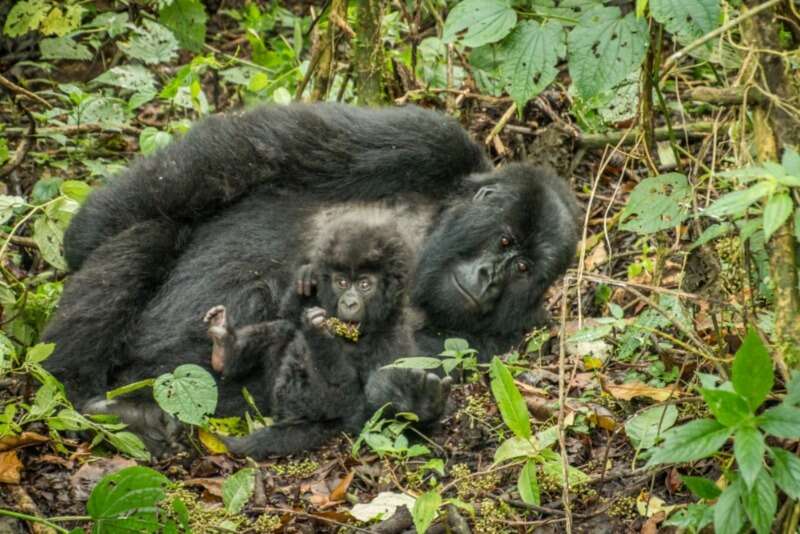 Trek in Uganda and see gorillas and chimpanzees. Bwindi National Park is meant to be one of the best places to see gorillas in their natural habitat.
Blue Whales in Sri Lanka
See the blue whales in Mirissa, Sri Lanka. The season runs from November to April and gives one of the best chances to see the largest species of whale in the world.
Travel to where Darwin got his inspiration
Go to the Galápagos Islands, ticking off rare species of birds. You'll also be able to see giant tortoises, penguins, and seals.
See the biggest cats on Earth
Travel to India to see the largest species of cat, a strikingly beautiful creature. Ranthambore National Park offers fantastic viewings to see Tigers in the wild as they should be.
Orangutangs in Borneo Rainforest
Travel to the Borneo Rainforest and see one of the most endangered animals, the orangutang. Over 25 Orangutang are killed daily due to deforestation and palm oil usage.
See everyone's favorite arctic bears in Canada
Travel to Churchill, Canada and visit the polar bear capital of the world. The fate of polar bears doesn't look great, take the chance to see them whilst you still can! While in Canada, head to the Canadian Rockies and try to spot some of the wildlife. This includes Grizzlies, Black Bears, Mountain Goats, Big Horned Sheep, Elk and many more. Submerge yourself in nature.
Koala Bears in Oz
Travel to Australia and see one of the more unique creates, a koala bear. They may look cuddly but leave them to be wild.
Abundance of animals in Costa Rica
Travel to Costa Rica, tick off the amazing sights of Costa Rica and see an abundance of wildlife including sloths and ocelots.
Hippos in Tanzania
See how many hippos you can see in Tanzania. The aptly named Hippo Pool in Serengeti National Park provides several opportunities to see them in their natural setting and get that perfect picture. African national parks offer amazing opportunities to see wildlife ethically.
Catch rare Giant Pandas in China
Travel to China and see wildlife ethically, in this case, the famous Giant Pandas. With numbers under 2000, it's a rare opportunity to see them and requires a permit but it's a once in a lifetime wildlife opportunity that not many people get!
Spend time seeing the 'Big Five' in Africa
The Big 5 is made up of the Lion, Rhino, Elephant, Cape Buffalo, and Leopard. The leopard is the most elusive to spot and is a real treat if you are lucky enough to see one! You can tick off several other African species whilst trying to spot the Big Five on safari. Find out if safaris are ethical here.
Views on the PCH
Travel down the Pacific Coast Highway in California and keep an eye out for seals and sea lions including the elephant seal! Rent a kayak to get even closer!
Wonders of the Amazon
Visit the Amazon Jungle, one of the wonders of Peru, take a drop down the river and see how many different species of Monkeys you can spot!
Dangerous creatures of the Nile
Take a trip down the Nile and try and spot the Nile Crocodile. The Nile has a reputation for being more dangerous than any other crocodile or alligator.
Elephants in Sri Lanka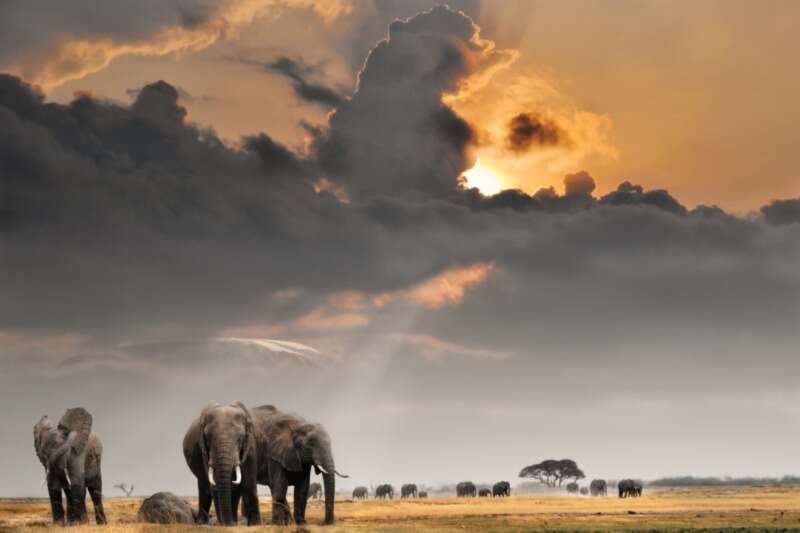 See the elephant gathering in Minneriya National Park in Sri Lanka. During August and September the largest Asian elephant gathering takes place and offers amazing wildlife viewing.
Animals of the Alaskan wild
Go to Alaska and see wildlife that most people dream of. See walruses, belugas, narwhales, moose and many more. While in Alaska, try to watch the migration of humpback whales. Can't see them in Alaska? Head to Hawaii, which offers some of the best humpback whale viewings in the world.
Spot the elusive Black Panther
See a unique animal that's melanistic – the Black Panther. Black panthers aren't actually their own species, it's a mutation of a gene to cause the coloring. In Asia and Africa any cat that looks like a black panther is actually a leopard. In America they are actually black jaguars. Still a fascinating creature and one adding to your bucket list!
Explore all of these wonderful places and see wildlife ethically!