A lot of people, myself included, like to base their holidays and places of interests around wildlife. Ethical Animal tourism can be fantastic, and you can have once in a lifetime opportunities. Unfortunately, too many people aren't doing their research and are supporting the part of the tourism industry that offers unethical animal experiences. If you want to practice responsible tourism and see wild animals in their natural habitat, here are a few tips on how to do that.
Ethical Animal Tourism: Dos And Don'ts
Do

– Do your research and visit ethical animal sanctuaries/conservation projects.
Doing your research is so important. A lot of red flags on tourist attractions can be found very easily and very quickly. If you really love animals and want that special encounter with an animal in their natural habitat rather than a captive animal, you should be prepared to do your research. I like to use Trip Advisor as well as spending a lot of time googling the places. National Parks are always a good place to start. There, animals roam free in their natural habitat and don't just serve as tourist attractions behind the bars of a cage. Visit an elephant sanctuary. These are places where elephants who have been orphaned, retired from some unethical 'job', or injured in the wild and in need of care find a haven of tranquility. Here you can observe animals in a place that's entirely dedicated to their well-being.
Check out the websites of organizations such as World Animal Protection to learn how you can have an impact.
Do

– Be their voice.

If you visit a place where you witness practices that have a negative impact on captive animals, be a voice for those that can't speak. Sometimes things aren't the way they were described, and you can see horrific cruelty, over-handling and all sorts of unethical behaviour within the animal tourism industry. It's bad enough that it happens, but don't turn a blind eye. Be a voice for ethical animal tourism. Post on forums, post reviews, post on Trip Advisor, submit a complaint. Practice responsible tourism.
Do

– Support tours/environments that are about seeing animals in their natural environment.

The tourism industry offers plenty of animal encounters that are ethical. Before you book or visit, take a little time to find out if you are going to observe animals in a safe environment. While animal welfare is important to a lot of companies, a lot offer unethical animal experiences that are also just about profit. A knowledgeable guide is a huge asset. If your guide doesn't seem knowledgeable, you can usually tell it's all about profit, and your trip can potentially have a negative impact!
Do

– Volunteer on conservation projects, make a difference.

Look for conservation projects in local communities that help wildlife, an elephant sanctuary, or other sanctuaries that don't breed for tourist attractions but breed for conservation. This shouldn't be hands on handling of captive animals unless there are special circumstances, such as a visit from a vet.
Do

– Leave wildlife alone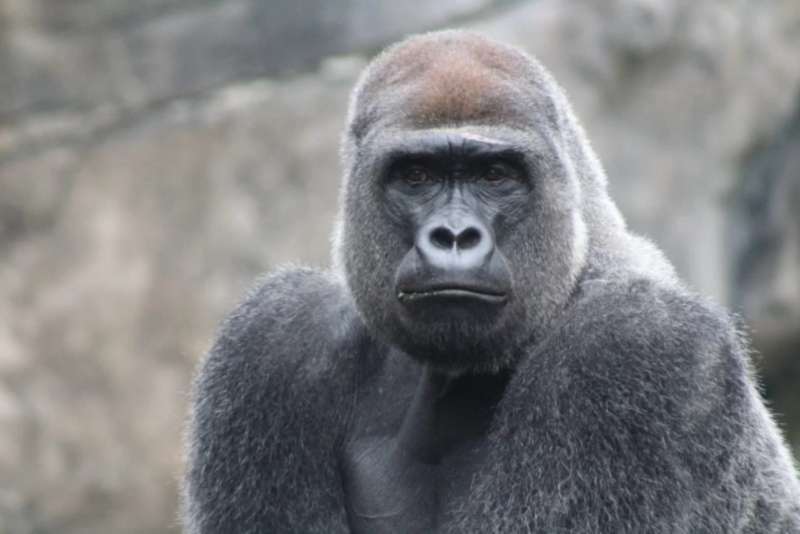 Take lots of photos and observe animals from a safe distance. We all want that magical animal encounter, but make sure you follow all advice from the guides to practice responsible tourism. Keep a safe distance from wildlife in its natural habitat, and do not try to feed or pet wild or captive animals. We all want that perfect selfie, but do it from a safe distance. Practicing ethical animal tourism at these tourist attractions should be a priority.
Don't

– Don't go to any places offering any sort of animal handling/animal riding e.g. cub holding, elephant riding, or bottle feeding wild animals.

You shouldn't expect to be going anywhere, be it an elephant sanctuary or a national park, to pet wildlife. It is against these animals' natural instinct. Touching any wild animal has a negative impact on them, and it's not acceptable or worth it to get that cute photo holding a lion cub. You should always keep in mind to do no harm, and not support tourist attractions that allow these things to happen in order to make a few extra bucks. It is common for captive animals to be drugged for photo opportunities and to be taken from their natural habitat to be used as a prop. A photo with a captive wild animal isn't harmless. That captive animal would be free, if there wasn't a profit to be made for the tourism industry. Always strife make sure to support local communities who practice ethical animal tourism. Find out here if safaris are ethical!
Don't

– Don't forget they are wild animals.

They are dangerous and they will follow their natural instincts. A lot of captive animals are being killed if they've shown aggression to humans. This is usually our fault for getting too close or provoking an attack in an animal encounter, thus having a negative impact on the animal. Observe animals, but never get too close or try to touch them.
Don't

– Don't go to animal shows.

Wild animals should not be forced to do tricks and or on a show for your entertainment, as a tourist attraction. A wild animal performing tricks has most likely been beaten into submission. No elephants ride are ethical, avoid any elephant sanctuary that offer this. An elephant is a wild animal, their spirits broken in order to be ridden. Animals in captivity work long days, and their welfare is not a priority. If you haven't already then watch Blackfish, this describes Sea World in a nutshell.
Don't

– Don't ignore negative reviews.
You do not want to have a negative impact on your trip. Bad reviews for a tourist attraction are there for a reason. If there's a negative review mentioning animal handling/animal cruelty then make a note of this. If someone else was a voice for the captive animals, listen to them. Is your entertainment worth the suffering of an animal?
Wildlife tourism does vary from country to country, but these are the main dos and don'ts to follow. Different countries allow different things, but this does not mean it is right. Always opt to see wildlife in its natural habitat if you can, or choose places such as an ethical elephant sanctuary. Westernised countries aren't always ahead for animal welfare. Do your research through organizations such as World Animal Protection. Be safe, be smart, be sensible, an practice responsible tourism.