It was a lonely, cold evening back in the winter of 2014. I switched on the telly and caught an ad for the Rann of Kutch Festival in the White desert. The Rann of Kutch is a large salt marsh (hence the name- White Desert) located in Gujarat in Western India and a little in Pakistan.
The White Desert – India's Beautiful Rann of Kutch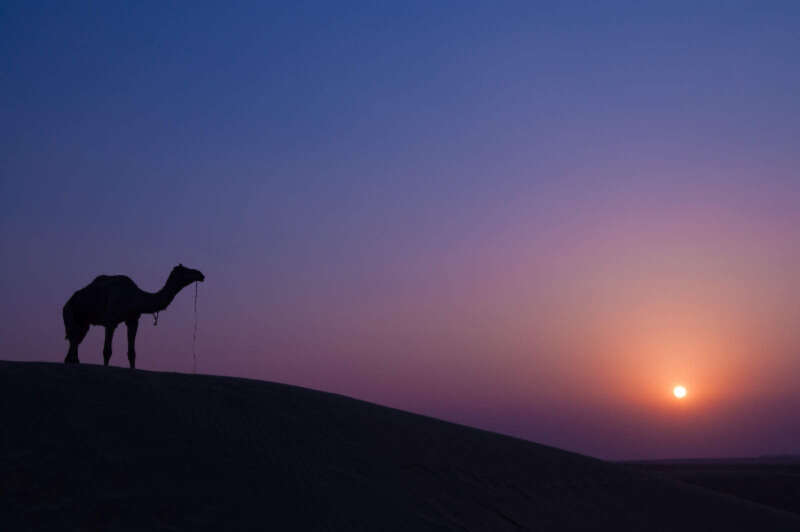 There are two parts to the Rann of Kutch . There is the Great Rann of Kutch and the Little Rann of Kutch. On a full moon night, the desert looks heavenly! Thankfully, the local Tourism Board does everything to make the place accessible to tourists.
Gujarat and the Festival in the White Desert
Gujarat is famous for its rich cultural heritage.  There are folk dances, food, and the entrepreneurs born in Gujarat! It is one of the two states in India where alcohol is prohibited. It is a dry state. 90% of the population is vegetarian, though you will find a lot of eateries serve non-vegetarian food. In order to experience local culture and living, I would say turn vegetarian for a few days. You will find it amazing with what can be done with vegetables and lentils. Gujaratis have the most lip-smacking food you can possibly try.
I wanted to go to the Rann of Kutch Festival since my routine was boring me. My husband had been away for more than a month on his work duty to different cities. My daughter and I had a potentially very lonely and cold Christmas and New Years in Delhi ahead of us, where we were living that time. The advertisement played on my mind for a long time. I hoped to catch the festival sometime in my life. Imagine my delight when my husband announced that he was to be in Gujarat for two weeks and that we should join him for the holidays. Our stay for two weeks in the port city of Jamnagar, Gujarat meant an opportunity to visit the Rann during the festival.
We drove 6 hours from Jamnagar (where we stayed) to the quaint city of Bhuj. We decided to put up at a local's place and experienced the much spoken about local hospitality, which made us feel like royalty.  The very next day we drove to Kutch – an hour's distance from Bhuj.  As we drove towards the Kutch, the entire highway featured Gujarat tourism boards to welcome us.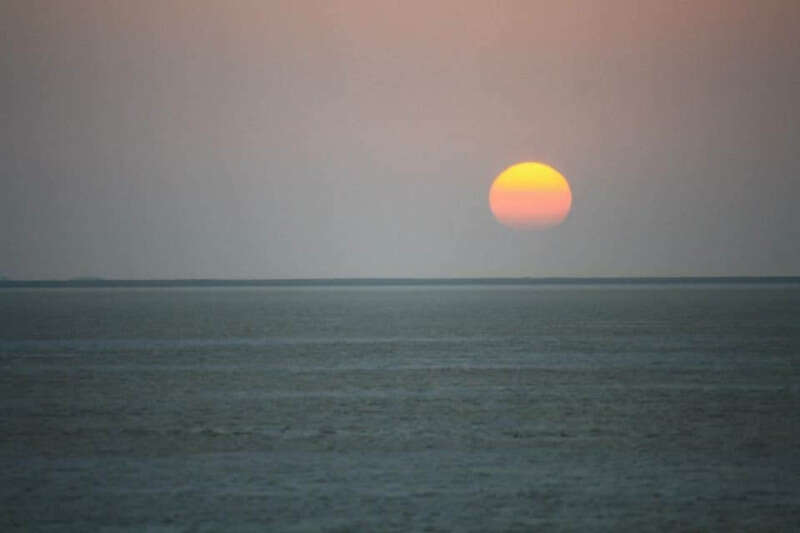 Kutch
Kutch dazzles you from the instant you see it. From afar it is like the feeling for a loved one who is about to come back home. We were amazed and bedazzled at 5 pm in the evening with the Rann Utsav's Tent City, beckoning us to experience an unforgettable time. The rooms are natural tents with finest hospitality you can ask for. However, one does not need to stay in the Tent City to enter the same and see what is going around. The Tent City has cultural programs the whole day which you can be a part of, colorful chhakda (big sized auto) rides, camel rides, mela (fairs), authentic Kutchi food (not to miss the Dabeli – an amazing mix of pulses and spices eaten with local bread ), and local handicraft shopping.
The Rann
The high point is, of course, the Rann itself. The Tent City lies about 3 kms from where the Rann begins. You drive up to the last gate and walk about a km. The walk entices you with the white desert on both sides. The expanse of the White Desert is 7,000 sq km. I had always felt that the Desert just looks white; I was surprised to learn that, even though it is part of the great Thar Desert, the Rann is nothing but a huge salt marsh.
While we walked across the White Desert for hours, we watched the sun go down. It lit up the whole area like a halo that descended from top. Eager to see the moonlit desert we decided to stay back, even as cold started to build up. The expanse of the moon lit up the whole area and was exquisite and ethereal, even when the moon wasn't full.
With love in our hearts and joy between friends, we came back home – tired but deep inside energized to see another great wonder of nature. I am overwhelmed with wanderlust and I ensure that I fulfill it whenever I get the opportunity. I often try to make the most of my travels by visiting adjoining places to where I'm traveling.
A Quick Rann of Kutch Festival Checklist
Stay at local's place. Spend an evening with them and you will have many stories of the desert to carry back home. If you don't speak the language, there are many self taught locals who can start a conversation in English in no time!
Mandavi Beach in Mandavi. The city is old and quaint. For those who yearn to be amidst rustic and earthy, walk the streets. The beach is a must do, though there is only one beach resort that is forever full. Thankfully, there is a lunch buffet at the resort which allows for fun at the beach on a good sunny winter afternoon.
Shopping at Bhuj. For those of you who want to carry back Kutchi stuff, clothes, souvenirs, don't buy from Kutch (that's expensive). Head straight to the old market at Bhuj with tiny by lanes and you are bound to find some good stuff. Bhujodi and Shrujan are stores set up in rural settings where you can experience handicrafts at your leisure.
The Kalo Dunger is the highest point of the Kutch. Hike up it for a bird's eye view of the Desert and the town.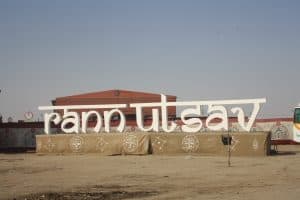 This year the Rann Of Kutch festival is 1st Nov 2018 – 20th Feb 2019. You have almost three months to witness its grandeur and check Gujarat in a nutshell. So what are you waiting for? Make your trip to India enchanting and exciting. Meanwhile, let me go back to what I can find more of India for you! Happy Wanderlusting!
A Life Coach, I love the company of people. Coffee conversations have always been fulfilling because of people from diverse backgrounds that I have met. Random conversations have led to lifetime friendships! Born to a military family, I have my travel DNA intact, making me yearn to see this beautiful world! You can find me on my website, Instagram, and Facebook.