I love the idea of Cher: how people consider her the queen of Pop, a queen in general, or even a deity in some cases. When I heard Cher was going to be performing in Maryland, I decided to make a quick trip to Oxon Hill, Maryland and spend a day in Washington DC.
Cher's concert was at 8:30 pm, so I was able to have around 12 hours to visit Washington! I really recommend you to stay longer than a day in Washington DC if you can. It's bigger than it seems in movies and there's so much to do in this nice city.
6 Exciting Must-Sees in a Day in Washington DC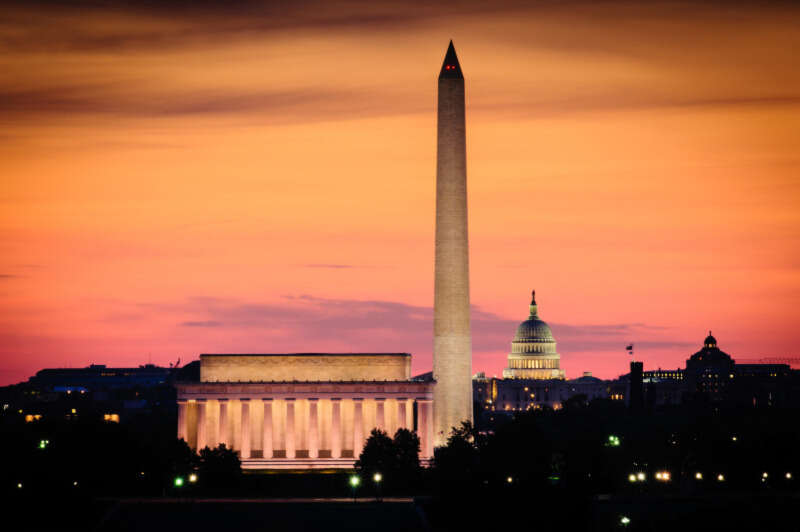 Historic Georgetown Walking Tour
I always book free tours in whatever city I travel to. I consider them a very good option, as you only have to tip the touring guy (who usually give you great recommendations on additional things to do in the area). You'll learn tons of historic information by walking the city and usually meet cool people that are travelers like you. If you only have a day in Washington DC, I highly recommend doing a walking tour.
I took the Historic Georgetown Walking Tour by Freetoursbyfoot. Georgetown is not exactly Washington, DC, but its just beside it. A 20 minute bus ride will get you from downtown to the meeting point. The tour is around two hours and you get to see the diverse architecture and history of the unique Georgetown area. It's a tour that's well worth it if you spend a day in Washington DC.
If you don't want to take the guided tour, I suggest going to Georgetown University. It has beautiful architecture and you get all the student vibes. Also, get a map from the internet and find the Kennedy Houses – you may have seen them in different movies or series.
Eat in Georgetown
My tour guide recommended eating at Martin's Tavern, which I couldn't resist. Many US Presidents and other politicians have visited Martin's Tavern, making it a DC staple. It's a can't miss for a day in Washington DC.
The food was tasty and affordable, costing around $17 for food and a beer all with the beer (a low cost for DC). I got to be seated in the Rumble seat. You are handed a menu and a paper that shows you where visiting Presidents have sat in the Tavern.
P.S. Martin's Tavern is where John F. Kennedy proposed to Jackie!
Capitol Hill & Library of Congress Tour
After having a beer and a good meal, go back to DC and take the free walking tour of Capitol Hill & Library of Congress (with the same touring company). This should be a must in your schedule for a day in Washington DC, as the guide can gives you all sorts of incredible information. All federal buildings feature tight security, so no liquids, sharp objects, etc. are allowed.
First, the tour takes you to the Supreme Court Building and explains the facade features and how the democratic system works in this country.
After the Supreme Court, you'll be guided to the Library of Congress. They will explain that the Library was created with the personal collections of Thomas Jefferson books, as there was a big fire at the Public Library caused by the British back then.
It's totally worth it to go inside! You'll see first ever printed document printed by Johann Gutenberg, a copy of the Christian Bible.
Not only that, there are many exhibits. Be sure to plan enough time to see the exhibits you're interested in. Save enough time to check out the amazing design on the interior.
Capitol Hill
If you go to Capitol Hill by yourself, ask for the docent-led visit. If you go with the free waking tour, they'll give you a ticket and tell you where to join the line. The free walking tour ends here, so give a nice tip.
The docent-led tour is very thorough. The tour is 45 minutes and docent's explain the Hill's art, including sculptures, paintings, and the amazing dome.
The Lincoln Memorial and Washington Monument
After the Capitol, walk, take public transit, or Uber to the National Mall.
The Lincoln Memorial sits on one side of the Reflecting Pool of the National Mall and is a must see for a day in Washington DC. You can read many of Lincoln's quotes about equality on the walls of his Memorial.
After visiting the Lincoln Memorial, walk along the little ducks that live and swim in the Reflecting Pool. Sit and gaze at the Washington Monument for a while and try to remember all of the times you've seen all of these buildings and monuments in movies before (like Forest Gump!).
The White House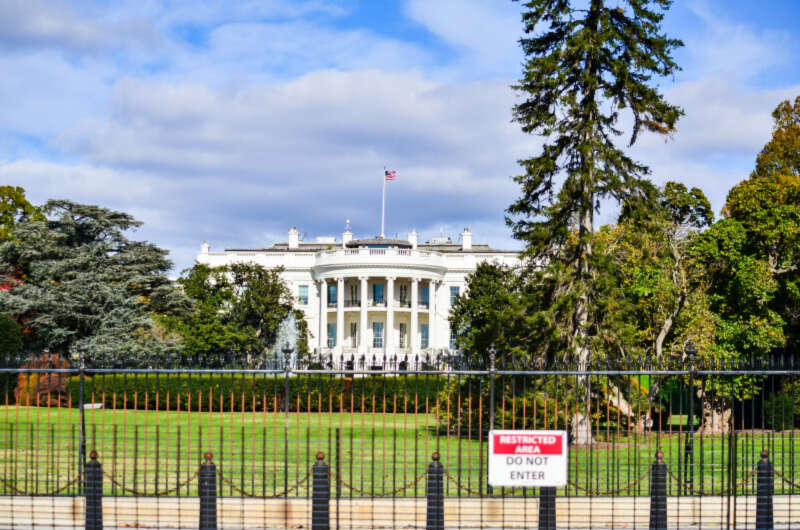 And of course, no visit, even if it's just a day in Washington D.C., could be completed without taking a walk in front of the place where the nation's leader lives. Did you know that the White House is one of the least visited national monuments in the US? That's due to the fact that it's very hard to book an actual tour. But strolling by is really neat, too!
I wasn't able to get that close to the house, as they were some protests going on and I had a concert to get to. But it looks really pretty from far away anyway? It was a perfect way to spend a day in Washington DC!
If you are looking to spend more time and cover more landmarks, check out our article about the 22 most memorable Washington DC landmarks.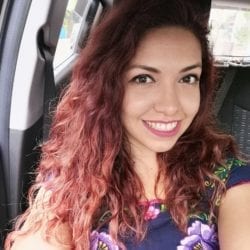 About Andrea: Andrea loves traveling, food, and knowing new people. She likes traveling to different countries and cities in the world but mainly Mexico; she's in love with her country! She started as a writer a year ago and, as she also like aliens a lot, she write as an alien who comes to Earth for the first time and gets to know Human culture. You can find Andrea at her blog or on Instagram!