Eating abroad can be as much of an adventure as that wild water rafting trip you've got planned for your trip. But – it can be one of the BEST parts and certainly an excellent way to truly experience a foreign culture! A valid concern is that you won't have enough money to eat well when eating abroad. To which I say, you're probably right. If you're gone for two weeks or so I wouldn't worry about it. Spend some extra time at the gym when you get home.
But there are some tricks of the trade that can help you eat inexpensively and well, while still enjoying the full experience of international cuisine.
6 Tips For Eating Abroad On A Budget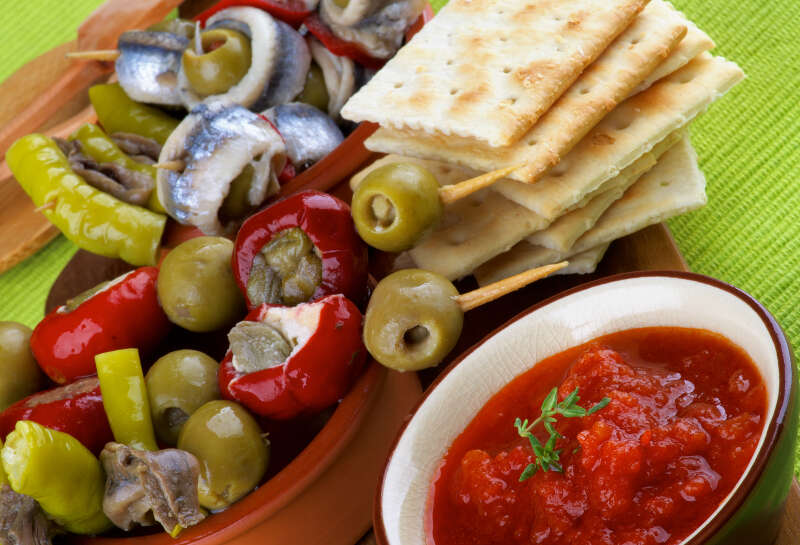 Bring It With You
Like everything else with travel, there has to be some PRE-planning involved. It's always good to pack some non-perishables in your bag, especially if you have dietary concerns. Or in case you are forced to eat octopus. Maybe you have a long layover. Or all the restaurants are closed for no reason. Hey, it's happened. Energy bars are a small, inexpensive item you can stuff in your suitcase and keep on hand for emergencies.
Make Your Meals
Making your own meals can save you a ton of cash and you'll find that there are local convenience stores no matter where you travel. If you don't have access to any type of cooking equipment then go for the sandwiches, bottled water, and bagged food. But if you've got even a microwave, then get creative and see what you can make! These local convenience stores won't carry the brands that you're familiar with to but that's part of the joy of traveling and eating abroad.
Eat At Local Joints
If you are going to spend money on food then search for local establishments – they usually have the best food anyway and you can get it at a reasonable price.
Eat In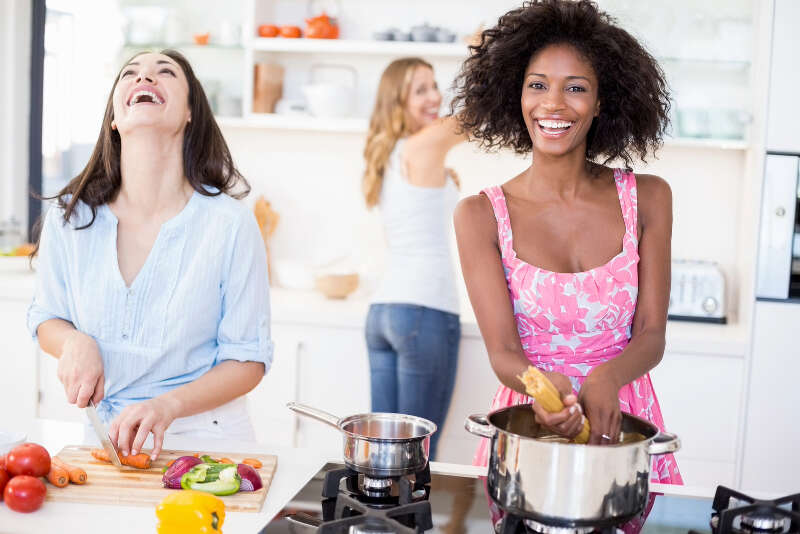 Find a hostel/hotel that offers breakfast as part of the package. Many places will also offer tea and coffee all day long for those late night snack cravings. And ask if they have any special deals with local restaurants. Sometimes hostels will partner with local establishments to give you some awesome deals for eating abroad.
Don't Skip
When you're wandering the city make sure you pick at least one meal a day to sit down and eat. If you're busy sightseeing in the afternoon then you can grab lunch on the go and worry about eating dinner later. You'll thank us later.
Be Safe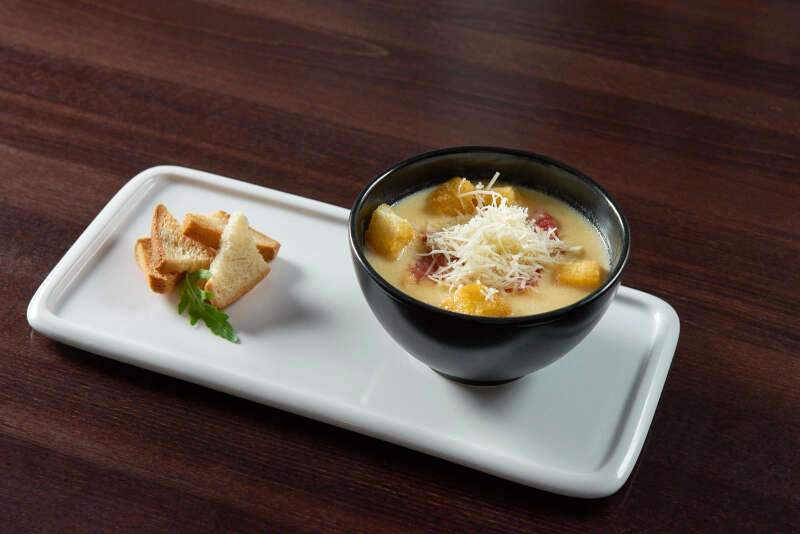 But above all, and as in everything else, you must be safety conscious. Some simple rules of thumb: pick a place that looks clean and where there are other patrons. Order bottled water. Order your food cooked well done even if you prefer it medium rare. You don't know the health codes in foreign countries is so don't risk it. (Unless of course the meal is supposed to be raw, like sushi.)
Be smart while eating abroad but have fun! Food is part of the experience of traveling. Go ahead and eat the octopus if you're brave. You can always wash it down with sake.
Click here to listen to Away She Goes, the Girls Who Travel podcast. On today's episode: Tips: travel on a budget. Or, if you want more detailed information on all things budget travel, have a look at the Girls Who Travel Budget Travel Toolkit.
Founder of Girls Who Travel. Penchant for travel, yoga, writing, marketing, high heels and words like penchant.