They say that death and taxes are the only two certain things in this world, but the truth is, there's one more: sleep (And perhaps mascara…)
The Best Place To Sleep Abroad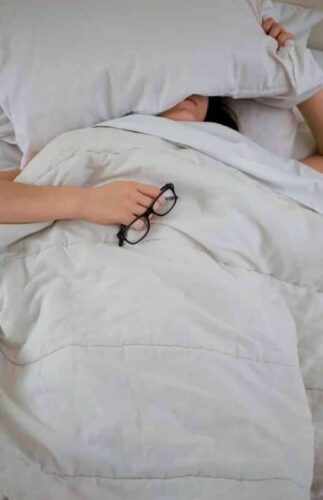 When it comes down to it, even the hardiest traveler will need to find a place to sleep and get her beauty rest. Getting a sufficient amount of rest while is probably one of the most important part of your travels. On a low budget, you may find yourself running around for extended hours with little food and only your feet to carry you. What is the best place to sleep abroad?
Rest is Important
Without enough rest you could end up with some travelers burnout and end up spending the second half of your trip taking naps in the middle of UNESCO world heritage sites (you wouldn't be the first). Your immune system is also working over time to fight off foreign illnesses and will need all the help it can get. So…try to not to skimp out and find a good place to sleep.
Know where to Go
When it comes to a place to sleep, many of us like to make it up as we go. The old "let's find something when we get wherever we're going" gig. The truth is, deep down there's an Amelia Earhart in all of us that yearns to let the wind guide us into the unknown. But let's face it, ladies, Amelia disappeared. One of the safest things you can do is have a plan when you're heading into unfamiliar territory. Know where you're going and especially where you're going to stay and find a place to sleep!!
You'll save money, reduce stress and ensure your safety. It would take Cosmo an entire issue to get you that much. We're offering it in one paragraph.
Need a Place to Sleep Abroad? Things to keep in Mind!
If you're on foot, be sure your lodging is near a form of public transportation. Don't find yourself walking long distances to your place late at night.
CHECK YOUR LOCATION. "Walking distance from popular sightseeing spots" is a phrase that's up for interpretation. Just because the ad says it, doesn't mean it's true. Use a map, check user reviews, read up on the location, talk to friends before you book.
Find out what the cancellation deadline is when you book so you don't get hit with a fee if your plans change.
If you can, don't travel with any valuables that you can't keep on your person at all times.
Get the word out! When you know where you're going, talk to your friends. And your friend's friends. Perhaps someone can recommend a hotel or…maybe even get you a place to stay?
Remember, the information below is just our suggestions. In the end, it's up to you to do the research and make the decisions where to find a place to sleep abroad.
Hostels

Low-Budget Option
Hostels are a popular choice for low budget travelers. Located all around the world (we're talking like 30,000 hostels…) and often plopped into the middle of prime locations, these little travel oasis' supply the bare minimum at the bare minimum price. Rather than renting a room, guests will rent a bed for a place to sleep. It's basically like renting a spot in a cabin at your old summer camp. You'll often find yourself in a large room with bunk beds (yes, it's totally acceptable to race for the top bunk), communal bathrooms/showers and giggling late into the night.
Private Rooms
If you're willing to fork out extra cash for a place to sleep, you can often get a semi-private or private room – but really, one of the biggest perks about hostels are the people. You will have the chance to meet and befriend people from around the world, who all have amazing stories to tell. They may be able to share advice about places you're going or…you may end up meeting each other again years later in a completely different country and becoming best friends. It's happened…..
Underpaid Adventurers
Another great thing about hostels is that they are geared towards the underpaid adventurer. One might even say, they foster that culture. In a hostel, the more travel weary you are the more you'll fit in. They will often supply maps and brochures about the city you're in, many provide areas to hang out with games or books and some of them will even host parties or tours (ok, so it's more like summer camp as a Freshman in college).  And don't get too excited, but lots of times…free breakfast. It might just be pancakes or toast but c'mon…it's free.
English is widely spoken
If you're not in an English speaking country, you'll probably find that the receptionists can speak a little English anyway. For the most part, they're eager to help you explore their city so don't be afraid to ask questions. As always, travelesses, don't expect them to speak English.
You can find them most anywhere
If you are looking for a place to sleep, you can find a hostel in almost any major city around the world. Below, we've listed some great places to search for hostels as well as some important things to think about before booking.
Before you book
Things to think about before you book a place to sleep:
Hostels often give you the choice between mixed or single sex rooms. I suggest you get a room with the girls. We love the boys too…but aside from the obvious smell factor you'll be avoiding, you don't know who you'll be rooming with or how heavily they've been partying so just play it safe and always get a single sex room.
Hostels sometimes have curfew or age limits (they used to be youth hostels and some of that is still carrying over into the new millennium). Just be sure to check those out before you book.
Hostels sometimes supply towels. Sometimes you have to pay for them. If you've brought your own towel, you will avoid having to deal with this.
BE RESPECTFUL. Just because you're in a low budget place doesn't mean you can act low budget. Be respectful of those around you. Be sure not to disturb your roommates when you come in at night or leave in the morning, when you use hostel facilities try to clean up after yourself and definitely obey hostel rules.
You're sharing a room with a bunch of people you don't know and while it is a rare occurrence, sometimes you may not be staying with the most honest people, so make sure you don't leave any valuables around. Some hostels offer a safe where you can lock up your stuff but my recommendation is to not pack anything valuable that you can't take with you during the day.
Hostels are NOT always the best choice. While they may seem cheaper than a hotel, consider that a hostel charges PER person. If there's more than one of you, you might actually be able to save money by sharing a room at a hotel. Be sure to check out the hotels in your area too.
Bring your credit card (that you made the reservation with) and your passport.
Safety comes first when you sleep abroad. Never choose your safety over cash. If you can't find a hostel in a good location then bite the bullet and go for something more expensive.
Hotels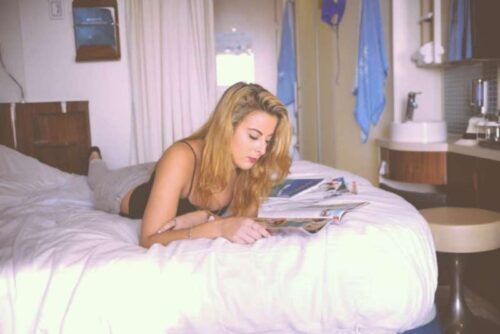 While many adventuring travelers may overlook this option, hotels can be a great choice for a place to sleep for even the lowest budget traveler.
Luxuries like room service, private bathroom and shower, valet service, wake up calls and free breakfast may not be out of your price range. As we like to remind our readers at Girls Who Travel, low cost should never beat out safety. While you may not be able to find a hostel (or other cheap option) in a safe neighborhood, it's more than likely that you will be able to find a hotel. And when you consider that a hostel charges per person, while a hotel charges per room (or a nominal fee for additional roommates) you may run into the possibility of actually spending LESS than a hostel.
Before you book
Always check the location of your hotel. Read user reviews online and see the actual distance from popular landmarks. Just because a hotel say they're "in the heart of the city" or "walking distance" from hot spots doesn't mean you have to trust them on their word. Inspect for yourself.
Have your credit card (that you made your reservation with) and your passport on you when you check in.
Even though you have your own locked room, don't leave your valuables in your room. As always, we recommend you never bring anything valuable on your travels that you can't carry on your person at all times but if you have to leave something behind, put it in the hotel safe.
Do the math! If you're traveling with a friend and sleep abroad (and it's suggested you always do!) you might save some cash by staying in a hotel, since hostels charge per person.
Apartment rentals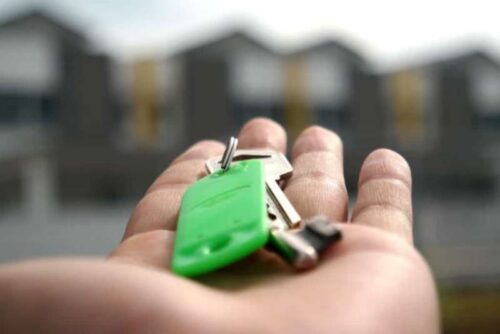 This can be a GREAT option for a place to sleep. As the name suggests, short term apartment rentals which allow you to rent an apartment for a day, week or monthly rate. The idea behind this is when an individual who has multiple abodes knows they won't be using one for a little while (but not long enough to rent out to someone for a full lease), they make it available to travelers who just need a place to sleep for a bit.
Connecting to real life
This can be a fun way to get a sense of "real life" in a city. While you won't get valet service to carry your bags or a reception desk to give you directions, you will most likely get to enjoy a real bed, kitchen appliances and possibly even (gasp) a washer/dryer and a place to sleep abroad.
And unlike a hotel or hostel, there's no charge (at least not that we know of so far) for the number of people that stay. You pay for the apartment…so big groups can save lots of money.
Note: Before you consider this, there are some really IMPORTANT things to know, so read on before you get too excited!
Before you book
There is some risk when you need a place to sleep abroad! It is highly recommended that you work with a site like AirBnB or VRBO to help you find short term apartments. Booking without 3rd party assistance can be dangerous, as you may not be aware of the legal requirements in the country you are staying in.
Always request references.
It's recommended you only rent from places that can provide pictures of the room.
Be sure to have a clear, written and signed agreement – this should include not only the price but the description of the apartment and the terms of stay (what you may use, not use, what condition the apartment should be left in, etc.)
Check your location! Find out what "walking distance from popular sightseeing spots" really means.
If you can, rent a room for a week or more. Rates tend to be lower.
Be aware, your host may want to meet you. While many hosts are interested only in the financial gain of a short term apartment venture, some are also interested in, well, you. Be sure to ask about this before hand. This can be an excellent way to learn about the place you're visiting and about the neighborhood you're in. Just be sure to meet your "host" in a neutral (translation = public) location.
Founder of Girls Who Travel. Penchant for travel, yoga, writing, marketing, high heels and words like penchant.