If you live in the Seattle area, your staycation options are plenty. Chances are, you have done all the touristy things. Friends and family come for a visit, and they want to go to the top of the Space Needle and visit Pike's Place Market. You took them to have a cup of Joe at the first Starbucks and did the Underground Tour.
10 Fun Things to do on Your Seattle Staycation
But there are plenty of other activities available for your Seattle staycation! On top of that, Seattle is also one of the most wheelchair-friendly cities to visit.
Visit the Smith Tower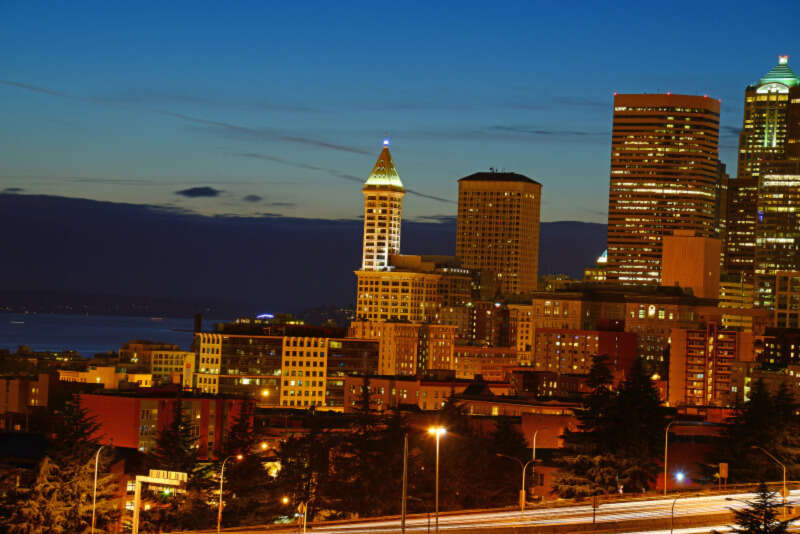 Another Iconic Tower
The Space Needle is famous and iconic. When you think about an observatory, this comes to mind. But the Smith Tower is iconic in its own right. In 1914, it did not only become Seattle's first skyscraper, but also the tallest building West of the Mississippi at 484 ft. (148 meters). In 1931, the completion of the Kansas City Power & Light Building ended the Smith Tower's reign. But the Tower remained the tallest building on the West Coast until 1962, when the Space Needle overtook it. A must-see on your Seattle staycation!
The Smith Tower Experience
The view is the most obvious reason for a visit during your Seattle staycation. But don't miss out on the full Smith Tower experience! Purchase your ticket at the Smith Tower Provisions general store at 506 2nd Ave. The store in itself is worth a visit. It resembles an early business, complete with a café, vintage soda fountain, and a wide array of Smith Tower gifts and souvenirs.
Next, visit the 'Legends of Smith Tower' exhibits. You will learn about the construction and early years of the Tower.
Finally, take the beautiful elevator, operated by an attendant, to the 35th floor observatory deck. Sip craft cocktails while you drink in the view.
See the Troll
The Aurora Bridge was built in 1932, and there have been rumors of troll sightings ever since. Unfortunately the area underneath the bridge became a haven for drug dealers and dumping ground for garbage. In 1989, the city of Fremont took action. The Fremont Arts Council launched a competition in order to rehab that area, and a team led by sculptor Steve Badanes won. The team, inspired by the fairy tale 'Three Billy Gorats Gruff', sculpted the troll statue that now lives under the bridge. It is quite the celebrity, having been featured in movies such as The Twilight Saga, Death Note and Sleepless in Seattle, so don't miss out on visiting! It wouldn't be a Seattle staycation without a visit to the famous troll.
Stroll through Fremont
Since you are already in Fremont after your visit with the celebrity troll, hang around and explore the area. It's a nice, bohemian neighborhood, packed to the brim with Indie shops and hip bars and restaurants. It has just the right vibe for a Seattle staycation.
Another of Fremont's quirky landmarks is the 53′ rocket sculpture, made from military surplus using the tail boom of a Fairchild C-119 'Flying Boxcar' transport aircraft dressed up with rocket-like fins. See the statue of Vladimir Lenin, which was originally on display in Czechoslovakia and often wears a scarf.
If you are hungry, worry not. You will be able to find any cuisine your heart desires. For dessert, get a treat at Theo Chocolate, a local company that's all about organic and fair trade.
Fremont is host to some fun, carefree festivals. Don't miss the Fremont Solstice Parade with its naked, body-painted bike riders in June!
Visit the Ballard Locks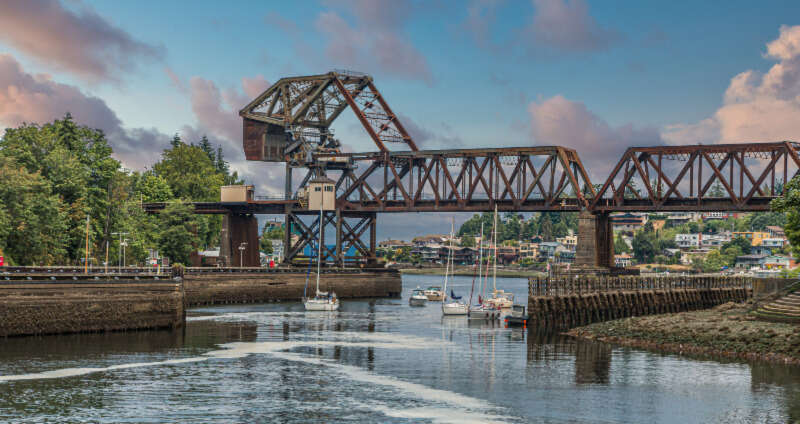 If you are looking for some chill time during your Seattle staycation, visit the Ballard locks. The Hiram M. Chittenden Locks, or Ballard Locks, are a series of locks in the Ballard neighborhood of Seattle. The function of these locks, operated by the U.S. Army Corps of Engineers, is to prevent the sea water from Puget sound to mix with the fresh water of Lake Union and Lake Washington. They also transport boats from the water level of the sound to the water level of the lake, or the other way around.
The locks are open for visitors from 7 am until 9 pm. Watch big ships and small boats navigate their way from fresh to salty waters. This National Historic Site offers a visitor center and museum, and you get a chance to tour the historic admin building.
Between June and September you get a chance to watch migrating salmon here. Summers also offer concerts and picnics, and it's a popular spot for weddings as well. Don't forget to stop at the botanical gardens!

Go for a Walk
Seattle is a big city with plenty of greenery, make sure to squeeze in a walk during your Seattle staycation. There are so many parks to discover during your Seattle staycation, it would be take a separate article to mention them all. Some of my favorites are Discovery Park, Waterfall Garden Park, Gasworks Park (known for it's great view of the city), Carkeek Park, Warren G. Magnusson Park and Greenlake Park.
Remember to relax and soothe your soul on your Seattle staycation, just as you would if you were on vacation! There are a lot of busy city things to do in Seattle, so remember to take a break. Being in nature can reduce anger and fear, and, very important, stress. It will increase your emotional wellbeing as well as your physical wellbeing. On top of that exposure to nature reduces blood pressure, heart rate, muscle tension, and the production of stress hormones.
Visit a Museum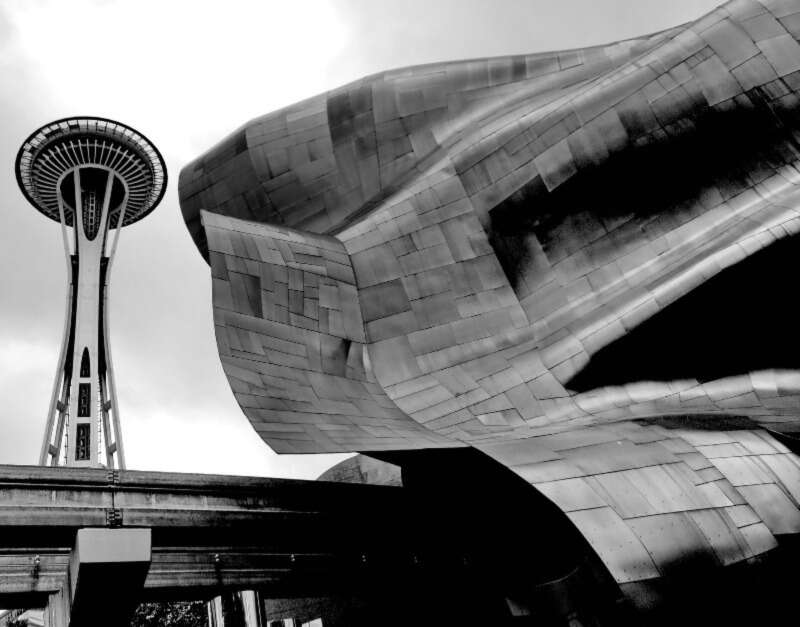 Now that you have taken a break in nature, you are ready to immerse yourself in Seattle's rich cultural scene. You could spend your whole Seattle staycation visiting museums if you were so inclined. There are at least as many museums as there are parks, so make sure you choose wisely! The Pacific Science Center should be on top of everyone's list. The Museum of Pop Culture follows closely on it's heels.
Since Seattle is home of Boeing, there is obviously a museum of flight that is a must-see. There is the Bill and Melinda Gates Foundation Discovery Center, the Seattle Art Museum, the Center for Wooden Boats, the Bonsai Museum and many, many more. You could spend your whole staycation trip just visiting museums!
Visit Whidbey Island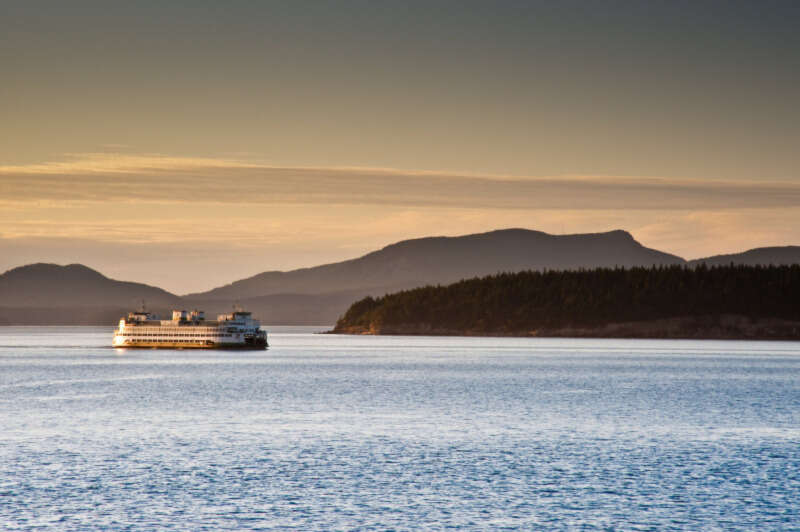 Just a short drive and ferry ride North of the city lies the pearl of the Pacific Northwest, Whidbey Island. It's a popular weekend destination for people who live in the area, as well as a very popular tourist destination during the summer months. If you are the outdoorsy type, you will find plenty of scenic walks and hikes on the island. Once you get hungry, find one of the many restaurants that offer local cuisine. Wildlife is abundant here, and your walk will be completed with the sighting of deer and eagles. A short getaway from the city!
Go whale watching
Since we are on the topic of wildlife, a whale watching tour is a must! There are several options. You can visit the beautiful San Juan islands, and include a whale watching tour. if you decided to visit Whidbey Island, take a tour from there. Or visit the Olympic Peninsula and go on a tour that leaves from Port Townsend.
Eat at Fishermen's Terminal
A nice meal should definitely be part of your staycation. Chinook's at Salmon Bay is one of my favorite restaurants in the city. The seafood is outstanding, the atmosphere is warm and welcoming, and the location is unique. Fishermen's Terminal became the base of the North Pacific fishing fleet in1913. Over 700 commercial fishing vessels call it home, and you can observe a wide array of them while you dine.
After your meal, take a stroll along the harbor. See the waterside memorial, dedicated to fallen fishermen. Pick up fresh seafood at the Wild Salmon Seafood Market.
Visit Hidden Beaches
There are many beaches in the area, and if you live in the city or nearby, you most likely have visited a few. But there are five hidden beaches that will turn your Seattle staycation into a real highlight. If you visit the Olympic Peninsula for your whale watching trip visit Shi Shi Beach at Clallum Bay. Third beach, known from the Twilight Saga, is also beautiful and on the Olympic Peninsula. Just South of Burien you can find Normandy Park. You will feel like you are the only human in the world there! Visit Richmond Beach Saltwater Park in Shoreline for a quiet beach day. If you love bird watching, don't miss Damon Point. It's quiet and secluded, and you may even spot a rare bird!
If you are looking to get out of the city, consider visiting North Cascades National Park. Did you know that is is  one of the least visited national parks in the United States? A fun way to get off the beaten path!
Tell us about your Seattle staycation, and don't forget to tag us into your photos on Instagram!