Let's talk about the Ojai hot springs near Los Angeles, California. Hot springs are one of the earth's natural wonders. Geothermal processes under the surface of the earth heat the water, which then rises back up through cracks in the earth. The temperature is generally above 37 degrees Celsius (98.6 Fahrenheit). This creates natural pools of hot water that provide many benefits.
A Rejuvenating Trip to Ojai Hot Springs
Ojai hot springs are known as one of the best hot springs in the United States and one of California's great natural attractions. This little paradise contains five rock-bottom sulfur springs. Large boulders and ample vegetation surround these natural springs. Temperatures in all the pools range from 100 to 106 degrees Fahrenheit (37.8 to 41.1 Celsius). One of the pools is even quite large, about 20 feet wide. Wander across a small bridge and explore the gem of this area: a cave-like spring with two waterfalls.
WHAT ARE THE BENEFITS OF HOT SPRINGS?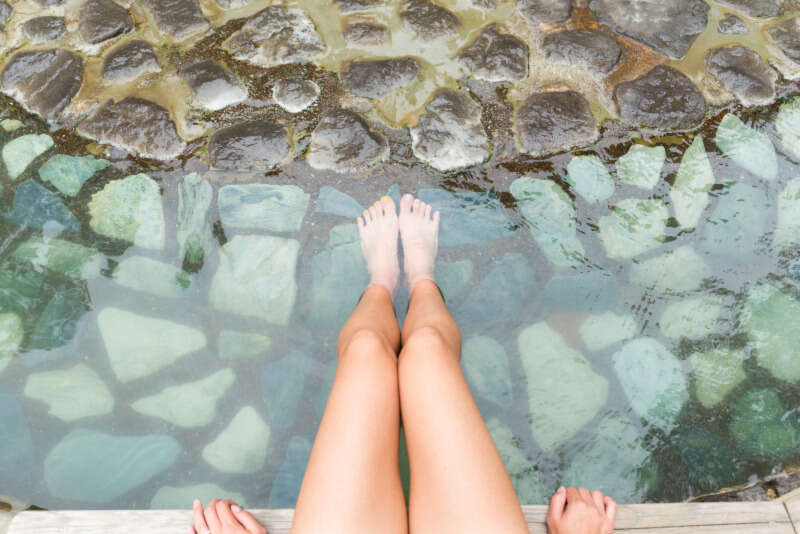 You may think of hot springs as a way to take a nice, relaxing, hot bath. Since natural hot springs can be in less accessible places which you have to walk or hike to, that is certainly a plus. But hot springs provide more than just calming and relaxation. Thanks to the mineral-rich water source, they have healing powers.
The Ojai hot springs are high in sulfur, so be prepared for the odor! The sulfur pools smell like rotten eggs, but don't be deterred by it. A bath in its waters work as a natural detox for our biggest organ: the skin. Not only that, it can be helpful for people with eczema and rashes. But, that's not all. It can also ease arthritic pain, treat dry scalp and symptoms of menopause and digestive disorders.
Note: While bathing in sulfur-rich water has many health benefits, as mentioned above, there are people who should avoid it. If you are pregnant, have high blood pressure or are on blood thinners, it is best to avoid.
UNPLUG AND RELAX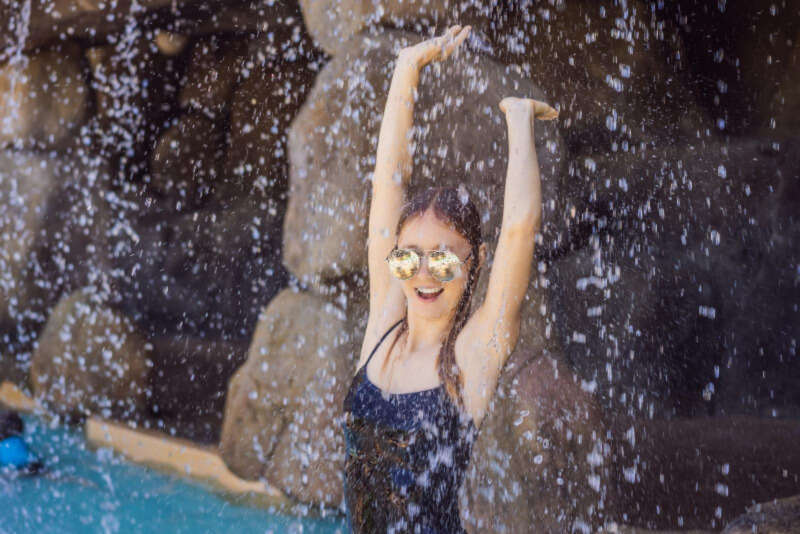 The Ojai hot springs give you an opportunity to unplug and relax. The welcome sign at the entrance states no social media, no alcohol, no drugs, no loud noises, no sexual misconduct, and a few other items. Leave your smartphone in the car, take a deep breath and enjoy nature. Don't worry about crowds! Occupancy is limited to 10 people.
Pro Tip: Visit in the evening and enjoy a sky full of stars while soaking in the pools! I can't think of a better place for star gazing. The trail is well lit.
A word of caution, if you are opposed to nudity, Ojai hot springs may not be the place for you. Clothing is optional here. Amenities include a changing room and bathrooms.
HISTORY OF OJAI HOT SPRINGS
The Ojai Hot Springs were believed to be discovered by Native Americans thousands of years ago. The Native Americans used the sulfur rich hot springs for warmth, cleaning, and healing. For many years, the Ojai hot springs were a hidden gem, only known to and enjoyed by locals. Fast forward to the 21st century and the springs rose to fame on social media. Unfortunately, the people who then started to frequent this spot were not respectful toward nature and defaced this special place. The springs and surrounding areas were devastated. It was so bad that the Federal Government declared all the lands across the Mitilja river to be private property and was later sold to a private company for management, after significant restorations.
WHEN CAN I VISIT OJAI HOT SPRINGS?
The Ojai hot springs have always been on private property. After the disrespect shown to and the damage down to the spot, the owners decided to limit access. Therefore, you now need permission to enter. The hot springs are managed by Ecotopia, which is a non-profit community organization and a sustainable community farm. You can reserve a 2-hour time slot to soak and are expected to make a purchase from their CSA (Community Supported Agriculture). Only 10 visitors are allowed at any given time. You pay $20 USD, receive something from the farm, and get to explore the farm and the hot springs.
The best time of the year to visit is during the fall, winter, and spring. During the summer months, this part of California experiences extreme heat waves making the hot pools less than ideal. The springs are closed on Tuesdays, and open from 8 am to 8 pm 6 days a week.
HOW TO GET TO OJAI HOT SPRINGS
Located in Southern California, the Ojai hot springs, also known as Ecotopia Hot Springs, are located along the Matilija River in the Los Padres National Forest. From Los Angeles, it will take about 2 hours to drive the 85 miles to the springs.
The hot springs' address is 2566 Matilija Canyon Rd, Ojai, CA 93023. The best way to reach them is by car. From Los Angeles, take highway 101 to CA 33 to Ojai. CA 33 continues as Maricopoa Highway. Stay on CA 33 to Matilija Road. Turn left and go to 2566 Matilija Canyon Road. There's a paved road all the way to the springs and you'll see the designated parking area once you enter the Ecotopia compound. From there it's a very short walk.
WHERE TO STAY IN OJAI
Now that you have come all this way to visit the springs, stay awhile! The city of Ojai is an ideal weekend getaway for romance or relaxation and rejuvenation. You can certainly explore the Ojai hot springs during a day trip from Los Angeles or Santa Barbara, but since you are already here, stay and check out the beautiful surroundings. The nearby town of Ojai is a picturesque city escape with great restaurants, hiking trails, a 9-mile bike trail, and a farmer's market. Don't forget to explore the Los Padres National Forest while you're there.
The Ojai Rancho Inn is a good choice after a long day on the trails. Amenities like the outdoor swimming pool and sauna get you right back in that relaxed mood you enjoyed at Ojai hot springs. The Ojai Valley Inn and Casa Ojai Inn are other popular options.
There are several AirBnbs available in the area. Prices range from affordable to luxurious. Before you book, make sure your choice is ethical and supports a local rather than a big corporation.
THINGS TO DO IN OJAI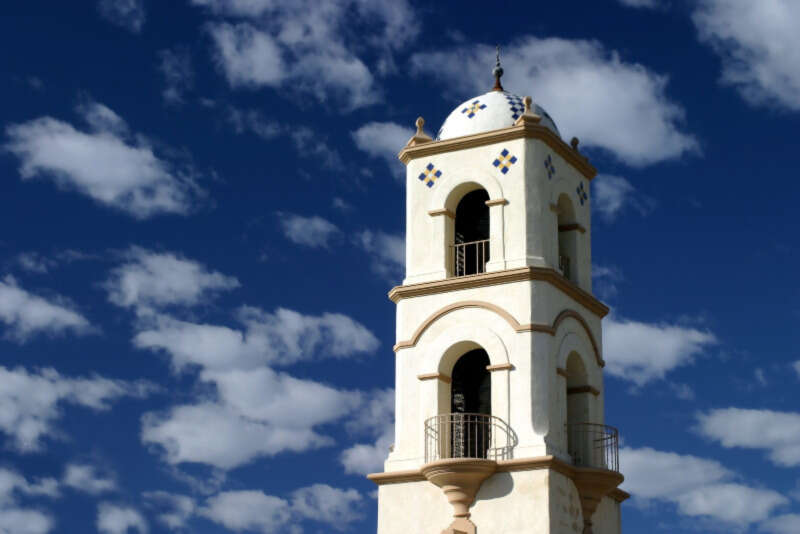 HIKING AND BIKING
The beautiful surroundings of Ojai invite you to go for a hike. There are a variety of options, from desert to National Forest. No matter if you are a beginner or a pro hiker, Ojai trails will suit you. One highlight is the Rose Valley Falls trail. The falls are beautiful in any weather.
The bike trails on Sulphur mountain will warm every bicycle enthusiast's heart.
OLIVE OIL FARM
Visit the Ojai Olive Oil Farm! This is an activity you don't get to do every day. Learn about this certified organic farm that has been in the same family for 4 generations. Best of all? They will teach you about animal welfare in tourism!
VINEYARDS & WINERY
A visit to California would not be complete without a stop at a vineyard. The Ojai Vineyard, under the same ownership since 1983, offers award-winning wines.
Just outside Ojai lies the Topa Mountain Winery. This winery is so scenic, it's the perfect location for weddings and other events. Enjoy hand-crafted wines with a view!
Majestic Oak Vineyard is owned and operated by one family. A visit here will make you feel like you are part of this family.
TAKE IN SOME HISTORY
The Ojai Valley Museum of History and art allows you to take a glimpse into the highlights of the history, art, and culture of the Ojai valley.
TREAT YOURSELF TO A SPA DAY
If spending time in the healing waters of Ojai hot springs wasn't enough, book yourself an appointment at a full-service day spa in the area. There are plenty to choose from.
The list of things to do in Ojai goes on and on. You can even do a 2-hour pottery class to get your creative juices flowing. Have you been lucky so as to visit the Ojai hot springs in California? Comment below and share your experience with these amazing hot springs! Looking for more hot springs experiences? Visit one of these 16 best hot springs in California North!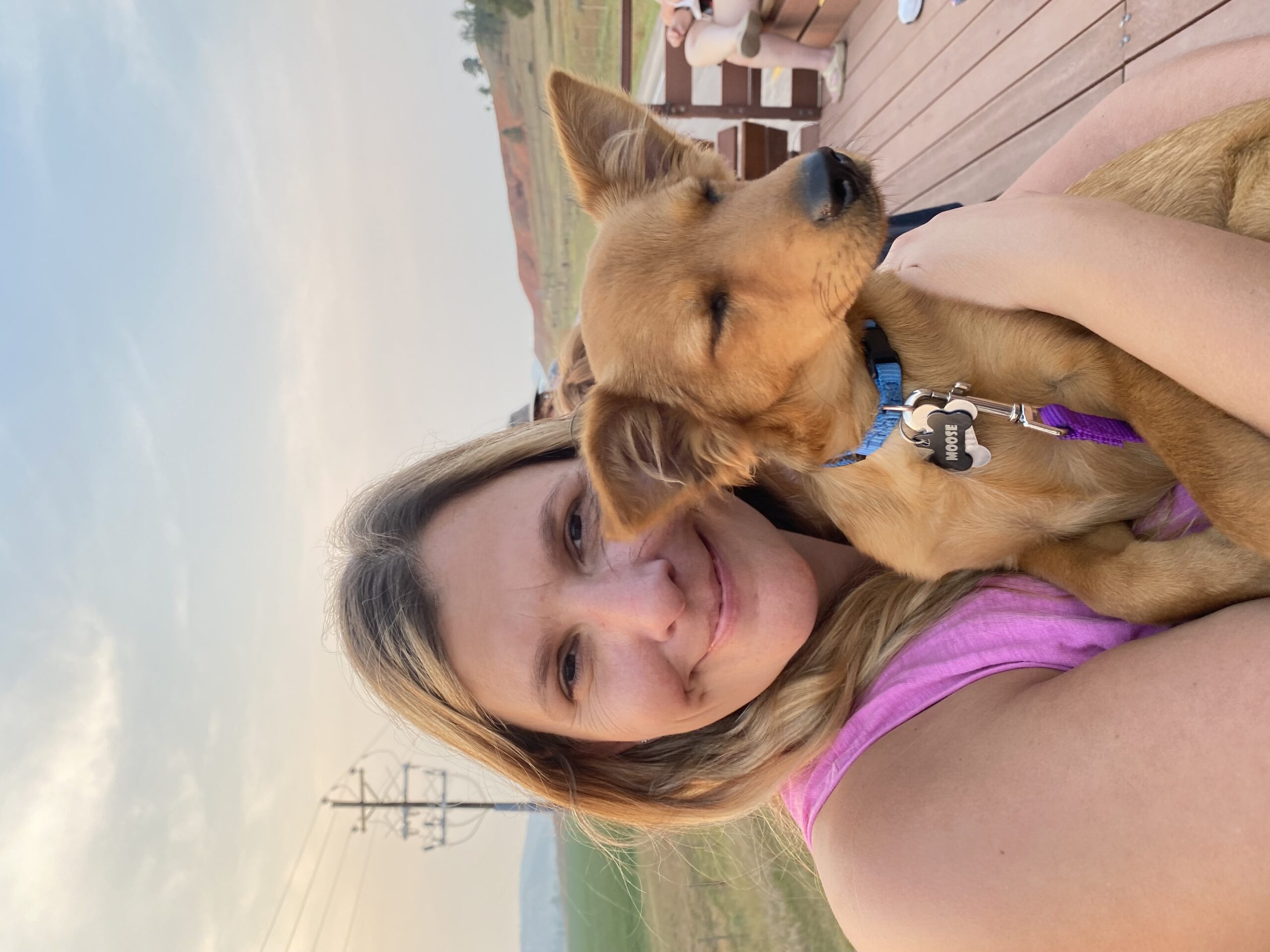 Jenny grew up in Germany. All she ever wanted out of life was to leave and have adventures. Jenny always traveled as much as the budget would allow, and when she met her husband traveling became a full-time thing. You can follow Jenny on her blog and Facebook.