Northern California is home to many wonderful hot springs. These natural springs are healing and relaxing for us humans. What's better than soaking in hot water, maybe even with an incredible view? Plan your soaks with our list of the best hot springs in California North!
This post contains affiliate links. This means we make a small commission at no cost to you if you click through and make a purchase. All prices listed are accurate at time of publication.
16 Best Hot Springs in California North (2022)
What are hot springs?
Hot springs are springs consisting of geothermally heated groundwater. This groundwater makes its way to the surface, creating hot springs. A spring is considered a hot spring if the water is at least 122 Fahrenheit (50 Celsius), but some springs are much hotter than that, which is why you should always use caution to avoid burns.
The water of hot springs, used by humans not just for relaxation, but for medical purposes for thousands of years, contains large amounts of minerals. There are acid sulfate springs, alkaline chloride springs, and bicarbonate springs, all containing different minerals.
Benefits of hot springs
There are many, many benefits that a soothing bath in hot springs can bring you. First and most immediately noticeable, is relaxation. Aren't we all way too busy in our regular life? It's very important for your nervous system to calm down on a regular basis. Unwinding in hot water will reduce stress and promote better sleep. But there's more. Hot springs water has therapeutic qualities. The effects can be detox of the skin, boost of blood circulation, relief of pain and fatigue, it may relieve skin conditions such as psoriasis and eczema.
A note of caution: if the hot springs you are planning to visit are undeveloped, use caution and your common sense. While soaking feels really nice, it's easy to overheat and risk a heat stroke, potentially even burns. Lots of hot springs contain sulfur. If you are allergic to sulfur, do not use those. If you are experiencing troubles with your cardiovascular health, bathing in hot springs may not be a good idea, since this can lead to a drop in blood pressure that may be perilous for you.
Pregnant women may still enjoy the benefits of hot springs, but it's advised that they don't use them in the first 4-6 weeks of pregnancy, and limit the use to 10 minutes at a time afterwards.
Types of hot springs
Hot springs are classified by three things. The first is temperature. There are cold springs and low temp springs, both somewhat warm, but not hot. Then there are hot springs, with temperatures between 95° Fahrenheit and104° Fahrenheit, and high temperature hot springs, with temperatures reaching well over 107° Fahrenheit.
The second distinction has to do with chemistry – the minerals contained in the water, and the effect they have. Acid sulfate springs can have a pH as low as 0.8, while alkaline chloride springs are saturated with silica. Then there are bicarbonate springs, which are saturated with carbon dioxide and carbonate minerals.
I will explain the third distinction in detail next.
Natural Hot Springs
These are springs that occur naturally, and are usually no more than undeveloped holes in the ground. There's often no infrastructure nearby, which also means they are less busy – and free most of the time!
Hot Spring Tubs
Hot spring tubs are man made tubs being fed by the water from nearby hot springs. While they provide less of a 'wild' experience, they are still very nice and relaxing.
Mineral Pools
Mineral pools can generally be found in a developed environment such as a resort. They are always man-made.
Hot Spring Etiquette
If you visit a place that's been developed in any way, there will be a guide to etiquette. But what does the etiquette look like at the natural, undeveloped best hot springs in Northern California? We've got some pointers for you!
Natural hot springs can be found in the backcountry, and it's essential that you leave the place as you found it, or even better! The goal is to sustain this beautiful place for generations to come.
Bring along everything you need, there likely won't be any stores or shops.
Take every single item with you when you leave. If you find garbage at the location, pick it up and carry it out. Take only photographs and create only memories. Do not take sand, rocks, or anything else, and try not to damage anything. That's best done by only walking or sitting on durable surfaces, which can also be a safety issue.
Don't use any kind of soap or shampoo. Hot springs maintain a certain chemical balance, which will be thrown off if you introduce foreign chemicals to the water.
Do not pee in the water!
Be considerate of other visitors. Soaking in the hot springs of Northern California is meant to be peaceful, calming, and relaxing, so don't be rowdy, especially when you aren't alone.
Clothing is optional! Some people may enjoy soaking in the nude, and there is no rule against it, so if that's not your thing, that's fine but let them be. If you're uncomfortable with soaking in your birthday suit, be sure to check out this beautiful article about body image and onsens (Japanese hotsprings).
Location of the best hot springs in Northern California
Where is Northern California
Northern California is made up of four regions: Bay Area, Sacramento Area, Northern San Joaquin Valley, and Monterey Bay Area. This includes the state capital, Sacramento, as well as big cities such as San Francisco and Oakland.
Where is Southern California
Southern California's most famous city is Los Angeles, but this part of the state consists of these counties: Imperial, Inyo, Los Angeles, Mono, Orange, Riverside, San Bernardino, San Diego, San Luis Obispo, Santa Barbara and Ventura.
The best hot springs in California North by area
1. Travertine Hot Springs, Bridgeport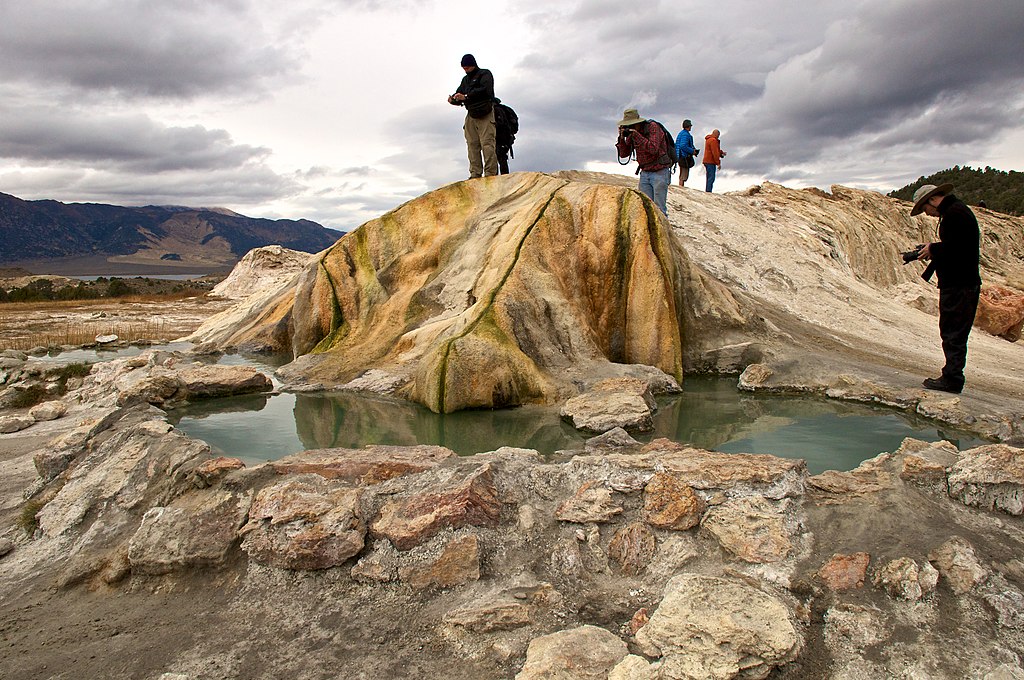 Located near Bridgeport in the Humboldt Toiyabe National Forest, you will find some of the best hot springs in California North. These natural hot springs consist of seven pools, set in a beautiful geological formation with mountain views. Take in the amazing scenery of the Eastern Sierra while soaking in the waters with temperatures ranging from 180 – 200 Fahrenheit. The main pool is located very close to the parking area (and there are bathrooms available!), so there's no extended hike necessary.
However, there are a number of more hidden pools that are absolutely worth exploring, and who wouldn't want to go for a walk or hike in these breathtaking surroundings? The pools aren't large, and can get very crowded on weekends. If you have a chance to visit during the week, you'll have a much more pleasant experience.
Get directions here.
2. Buckeye Hot Springs, Bridgeport
Finding the Buckeye Hot Springs is a bit of a challenge. The road leading to the springs isn't great, so make sure your car has 4 wheel drive. Bring proper footwear, as the hike down to the springs is a bit steep. Flip flops will not cut it. One thing that makes Buckeye stand out among the natural hot springs of Northern California is that you can have a hot soak in the mineral pools, and then hop into the cold river, which is very beneficial for your health. There are three pools available, and they are all on the small side. The views are incredible, and you won't be sorry you made the journey here!
3. Mammoth Lakes Hot Springs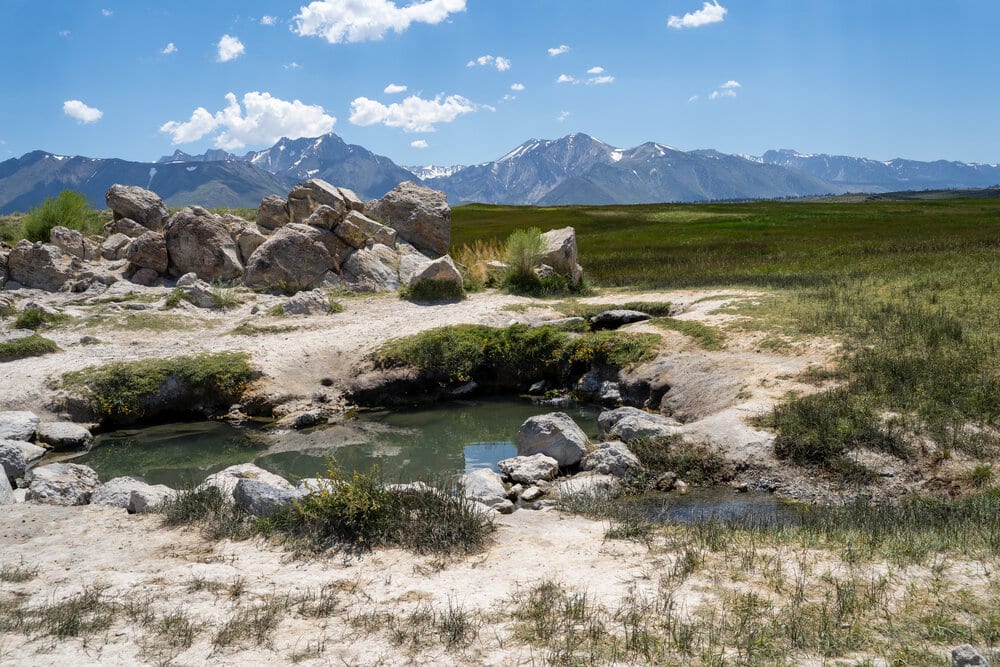 Mammoth Lakes isn't just the cutest little town, but it's also home to some of the most incredible hot springs in Northern California. There are five locations around town that are notable. There is Rock Hot Tub, a small natural hot spring that's on the cooler side. Wild Willy's Hot Springs is the most popular location where you are soaking right at the source of the hot water.
Hilltop Hot Tub is a man-made rock pool that has water led in from a nearby creek and allows you to control the water temperature. Crab Cooker Hot Springs is another man-made rock tub rumored to have the best view of them all. Shepherd Hot Springs, a cement pool, can get a bit crowded.
Get directions to Mammoth Lakes here.
4. Carmel Valley and Big Sur Hot Springs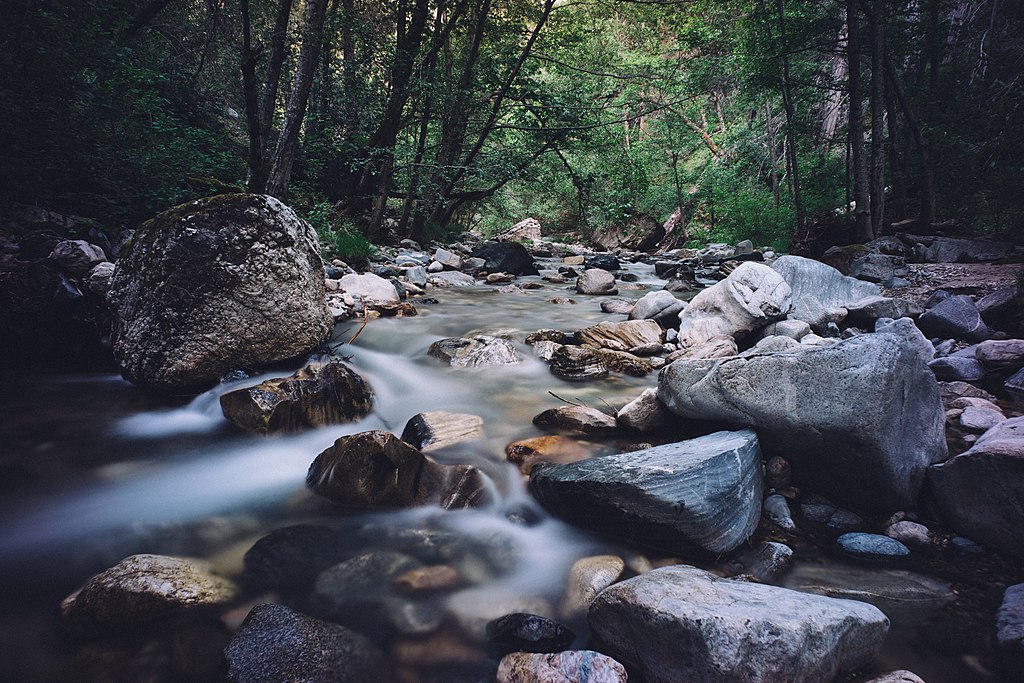 When you drive through the Carmel Valley, you have a chance to hit three sites of hot springs: Sykes Hot Springs, the hot springs located at the Esalen Institute, and the ones at Tassajara Zen Center. Getting to Sykes Hot Springs is a challenge, but the reward is amazing! It can only be reached via an 19.5-mile out-and-back trail, with the trailhead located at Big Sur Station. There's a parking lot near the ranger station where you can leave your car for $4/day. The hike is considered challenging, so be prepared. The good news is, you can camp at the hot springs, so you don't have to do it all in one day. Before you go, get more information here.
Esalen Institute is a holistic retreat and educational institute and boasts cliffside natural hot springs, perfect for soaking with a view. Book your visit here.
The hot springs at Tassajara Zen Center also require reservations.
Get directions to Sykes hot springs here.
5. Calistoga Hot Springs
Calistoga is located in Napa Valley – wine country! There are numerous hot springs in the area, and most of them have been developed, due to the popularity of the region with tourists. The most popular one is Calistoga Spa Hot Springs. It's a resort and spa, located in downtown Calistoga and thus easily accessible. Unfortunately, soaking in the mineral pools here is only available for overnight guests. But then, there could be worse things than spending a night in a beautiful resort. Enjoy the four pools, with temperatures ranging from 80 to 104 degrees, and book a relaxing spa treatment before or afterwards.
Get directions here.
6. Dr. Wilkinson's Hot Springs Resort, Calistoga
Another nice hot springs resort in Calistoga is Dr. Wilkinson's. Aside from one indoor and two outdoor man-made mineral pools they have plenty of amenities. There's a pool, outdoor seating areas with fire pits, a full spa, spa gardens, tree swings, and much more. You can even dip into one of four mud baths. The perfect place to pamper yourself!
Get directions here.
7. Vichy Springs Resort, Ukiah
As you probably have guessed from the name, the hot springs at Vichy Spring Resort are man-made. However, a visit to this unique 160-year old historic hot springs resort is totally worth the trip. Its a nice country inn, where you can choose to rent a room or a cottage. But you don't have to spend that money – you can simply get a day pass! The property offers fourteen individual tubs with an average temperature of 90 Fahrenheit. There's even an Olympic size swimming pool available to get some exercise!
8. Orr Hot Springs, Ukiah
If you are looking for comfort and tranquility, Orr Hot Springs Resort is the place for you. Located in the woods of the Mendocino Coastal Range, this resort has been in business since the 1930s – proof of how special it is. There are several man-made tubs available for soaking, as well as a swimming pool, a steam room, and a dry sauna. You can choose to stay at the resort, of book a day pass for $50. Note that it is required to make reservations in advance.
Get directions here.
9. Stewart Mineral Hot Springs Retreat, Weed
Stewart Mineral Hot Springs Retreat is nestled into the foothills of Mount Shasta. You can rent standard rooms, cabins, apartments or a chalet at the banks of Parks Creek, near the Shasta-Trinity National Forest. Throughout the property you will find a number of naturally occurring hot springs pools, and there's a sauna available as well. Note: The water here contains silica, which may be irritating for some people. Clothing is NOT optional!
Get directions here.
10. Wilbur Hot Springs, Williams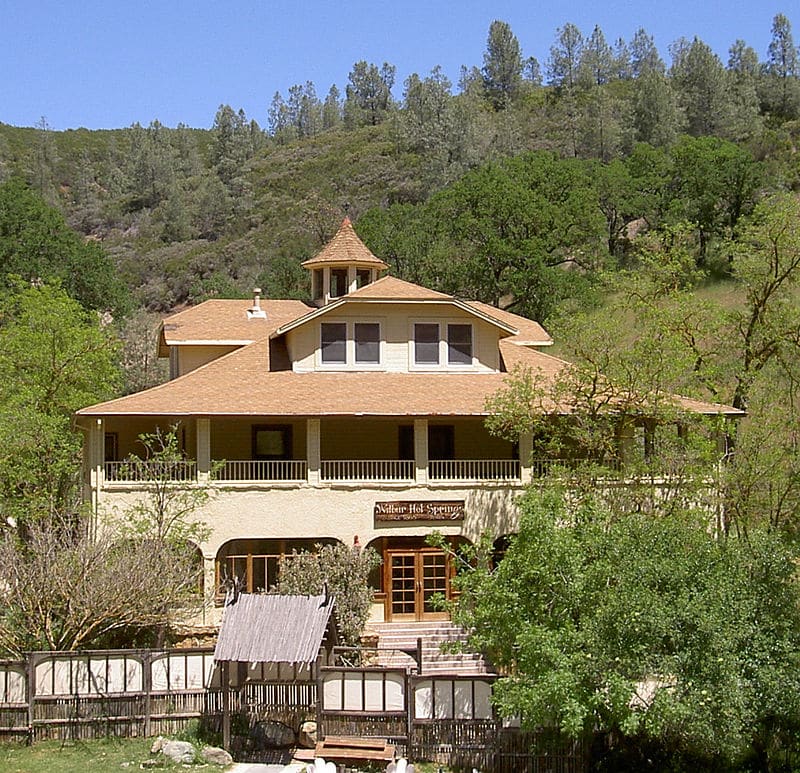 Wilbur hot springs is located in Colusa County, about 1.5 hours from the airport in Sacramento, or two hours from The San Francisco Bay area. These geothermal springs are part of an 1800 acre nature reserve. The location features a beautiful hotel that's an off-grid, solar-powered health sanctuary – but don't worry, you can also just go for the day (from 10 am to 5 pm). The off-grid location is absolutely ideal get detox your body and mind. No cellphones, no email from your boss coming through in the middle of your vacation, just bliss. Add a little extra to your stay and get acupuncture, reiki, craniosacral therapy, or different kinds of massages.
The hot springs themselves are channeled into three long flumes, with the water flowing through continuously. Each flume has a different temperature: 100, 105 and 109 degrees Fahrenheit, so there's something for every comfort level. The spring-fed swimming pool and a dry sauna add that little extra to your relaxing day. Clothing is optional at Wilbur, and it's a great option if you are looking for hot springs in Northern California.
Get directions here.
11. Feather River Hot Springs, Twain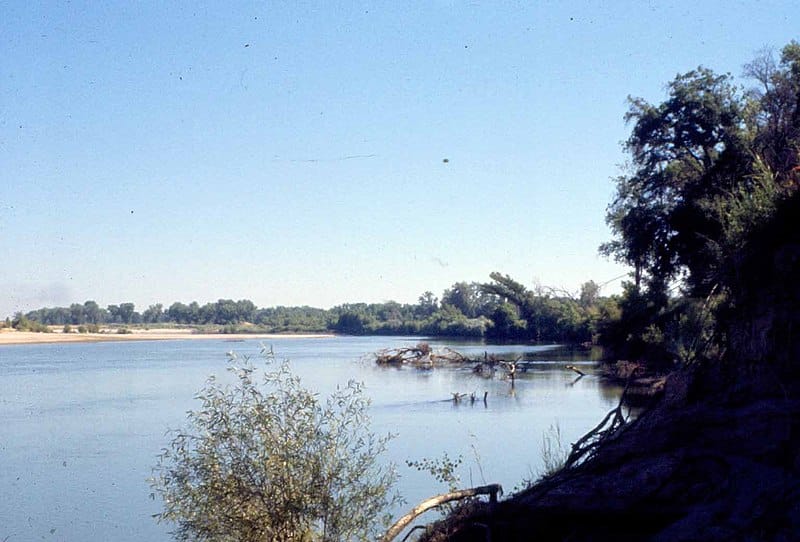 Feather River Hot Springs is located along the Feather River in the Plumas Mountains. It's one of the best hot springs in California North because it offers two types of rich mineral water: lithium on one side, and sulfur on the other. No matter what your soaking preferences, your needs will be met! Temperatures in the tubs range from 99 to 104 degrees. You can bring your RV or tent and camp right along the river.
Cabins are available for rent as well. If you go that route, the fee for the hot springs is included. If you are just passing by, you can make a reservation 24 hours in advance (48 hours if you want to come on a weekend) and get assigned a 2 hour slot. This will set you back $ 5.
Get directions here.
12. Harbin Hot Springs, Middletown
Stop at Harbin Hot Springs in Middletown on your journey through wine country! Reservations are required for a visit to this rustic place, set in beautiful rolling hills, among creeks and meadows. The man-made pool area is clothing optional and features eight pools, with temperatures ranging from cool to warm to hot. Something for everyone! It's notable that the whole pool area is accessible.
Massages and Watsu, a form of shiatsu massage performed in water, is available. You can stay here, or book 6 hours for soaking and relaxing.
Get directions here.
13. Surprise Valley Hot Springs, Cedarville
The Surprise Valley Hot Springs are located in this remote high desert valley near Cedarville in Northern California. Serenity and quiet are all but guaranteed here. While the accommodations are not prime, the mineral pools are delightful. The majority of the rooms available have private outdoor soaking tubs, and you can adjust the temperature to your liking.
Get directions here.
14. Sycamore Mineral Springs Resort
Here's another beautiful resort for those seeking a complete wellness experience: the Sycamore Mineral Springs Resort. The resort has pools galore: there are the hillside hot tubs, private in-room hot tubs on your deck ( uh yes please!), and the oasis waterfall lagoon (which you can rent by the hour). The whole property is clean and beautiful, with very helpful and friendly staff, and the on-site restaurant is one of the best in town! Full spa services are available, as well as yoga classes and bike rentals.
Get directions here.
15. Avila Hot Springs
Avila Hot Springs offers cabin and dry tent camping, and, of course, hot springs! These springs were discovered in 1907 by some unlucky people drilling for oil – lucky for us! Avila offers some of the best weather on the Central Coast of Northern California, so it's a great year-round destination. There's a 20′ x 20′ man-made therapeutic hot mineral soaking pool, with a temperature of 104 Fahrenheit.
It's not fancy, but it's great for soaking, and there are other amenities that make Avila Hot Springs fun for young and old: a heated freshwater pool, picnic and BBQ facilities, massage therapy, and bike rental facilities with great access to bike trails. You don't have to stay on site to use the facilities. Day passes are available, as well as multi-use passes, spectator-, senior-, and sundowner swim and soaking passes.
Get directions here.
16. Mono Hot Springs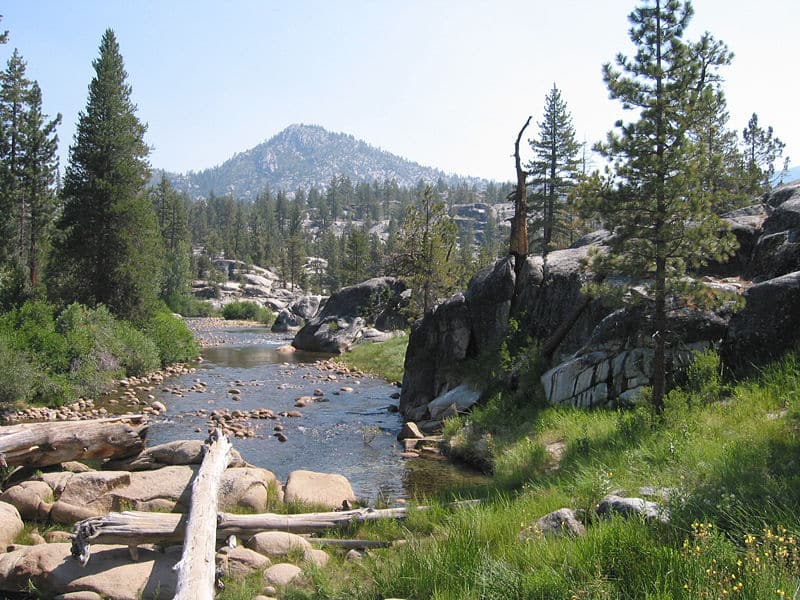 The Mono Hot Springs Resort offers an adventurous wilderness experience. Cabins are for rent in this incredibly scenic and remote wilderness. The Mono Hot Springs are located between Yosemite National Park and Kings Canyon. Two cement lined pools offer excellent soaking opportunities and sweeping views. The water temperatures average around 107 Fahrenheit. Close by you will find another bunch of cement lined pools, the Reed Pools, which are a bit cooler that Mono Hot Springs. If you are up for a bit more hiking, tackle the steep climb to "Little Eden", which is about 104 Fahrenheit.
You have the option to stay at the resort, or acquire a day pass for the hot springs.
Get directions here.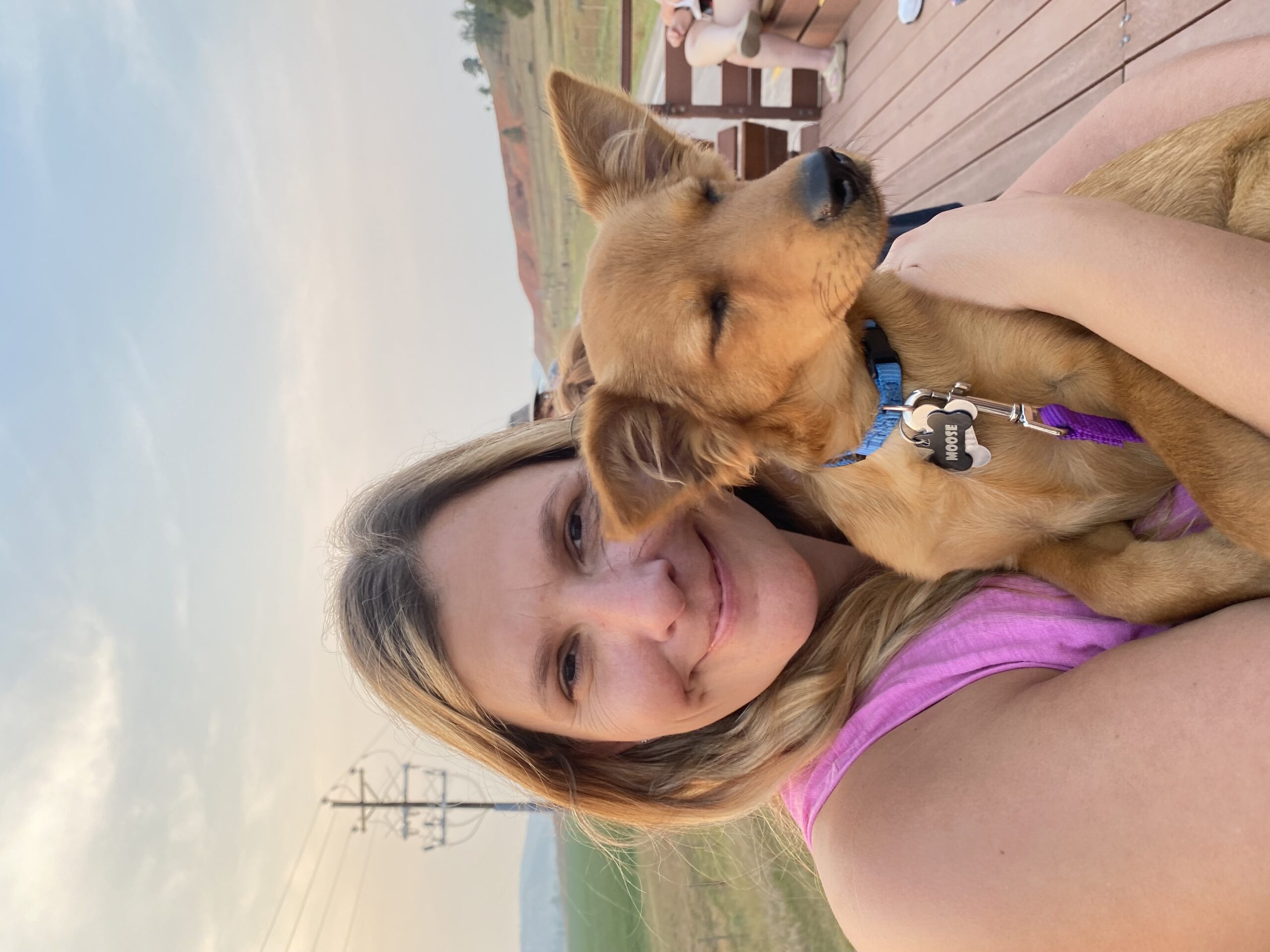 Jenny grew up in Germany. All she ever wanted out of life was to leave and have adventures. Jenny always traveled as much as the budget would allow, and when she met her husband traveling became a full-time thing. You can follow Jenny on her blog and Facebook.