You will never talk to anyone as much as you talk to yourself. This is my testimony to body image and my recent experience bathing in an onsen.
My pelvic bones stick out too much. I haven't a toned abdomen. Her tits are perkier than mine. Why can't I look the way I want?
The Onsen: A Testimony to Body Image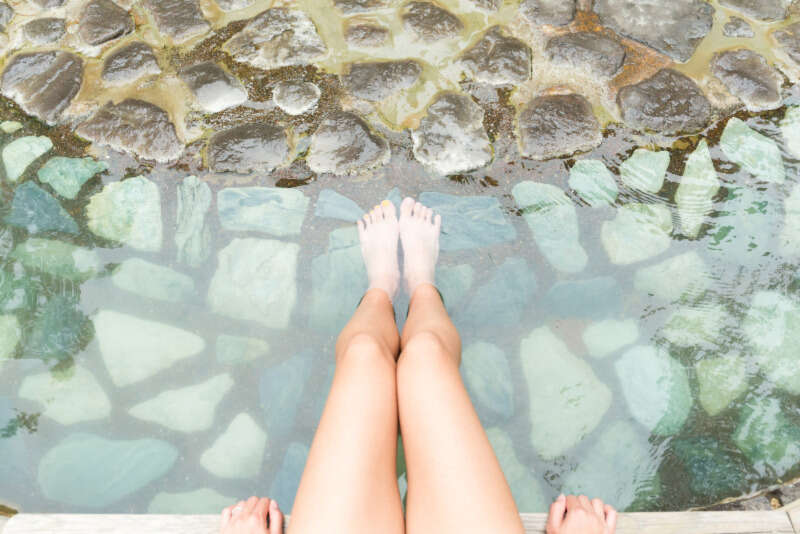 Public Nudity
I've never been a woman super comfortable with public nudity. In the dressing rooms during my professional ballerina years I'd always found a way to hide whilst changing costumes.
As a child it was always, "Oh its nothing I haven't seen before" coming from the fellow dance moms who'd walk in on my bare bum.
A knock would've been nice Susan.
Puberty
It worsened through puberty. With naturally red hair, having red coloured pubes wasn't making me want to rip my pants off any faster. I'd always been a thin girl, but it became more noticeable when other girls had developed C cups and I still rocked beestings at 14.
At 21 I've never entered the bra section at David Jones, am too embarrassed to have any bits growing hair professionally waxed, and get changed in the ladies toilet rather than the change room at the Valley Pool.
Bathing in Public
However, I have recently thrown myself into the deep end of bathing in public during my recent travels through Japan.
Onsen
Japan is renowned for their practice of bathing in onsens, public hot springs. They are split into designated ladies and men's bathing areas. Everyone cleans and soaks in bubbling hot water that feels like it's cooking you from the inside out. The waters contain minerals and elements that are said to have healing properties.
As soon as my friend invited me to join her on a trip to the local onsen I was immediately reluctant. I began recalling many a dream- or more accurately a nightmare- of sitting in an exam room naked.
Anxiety
I had originally planned to naturally overlook the whole onsen experience but my friend was being very persistent.
What if people notice how my pelvic bones protrude from my back that little too much? Or that my pubes are vibrantly red?!
I really had no good excuse.
Testimony to body image
I don't think I've ever ripped my undies off and covered myself with a towel as quickly as I did. But as I looked around the changing room at all the other ladies saggy bums I noticed how comfortable they were being naked. Stretch marks, muffin tops, pubes, and bony bits all fell into my direct vision.
A group of pink-bottomed ladies stood around in congregation for moments laughing in conversation with each other. One lady even stood blow-drying her hair in a complete state of nature.
Bathing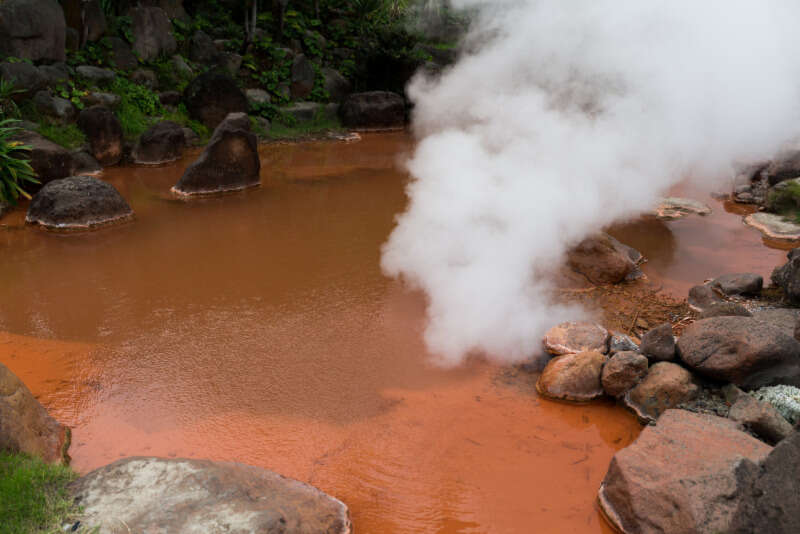 Through the steam, women sat on stools soaping themselves up with such thoroughness it made me question my quick once a day showering routine. They filled buckets and poured it over themselves resembling an image similar to baptism. Watching them bath made me want to join in. They looked so beautiful and free.
I realized then how out of place I was wrapped up under my towel. It didn't matter what anyone else thought of my pelvic bones or my red pubes because no one was looking. I dropped the towel and confidentially hauled my bare bum into the steamy onsen.
How the Onsen became part of my day
I became a regular bather in the onsens during my time in Japan. I began to feel so comfortable in the nude; it turned into the most enjoyable part of my day.
It's amazing how this one cultural practice has impacted on my personal body image so positively. I've gained gratefulness for the body I've been given and am now able to embrace it wholeheartedly. Because pubes are just hair and not having to buy that Elle McPherson C cup means I can save money for future travels.
Let the freedom that is public bathing condemn others like me to perpetual learning. And may the waters of life run freely over me, in public and in complete nudity. This is my testimony to body image.
Despite what her name may imply, Maya is a curly haired redhead covered in freckles. 23-year-old  ex-ballerina who has a passion for the outdoors and getting amongst it. She prefers to discover things by foot whether that be trail running or hiking. Her strong Aussie accent will drive you up the wall and over active thyroid question where all the sushi goes. With itchy feet for globe trotting Maya is chasing the millennial dream, one parasitic amoeba at a time.