Cycling tours are great ways to explore a new area, and we've got the best tips to prepare for your destination cycling tour. Whether you're biking with friends or doing a solo trip, there are many things to remember when preparing for your destination cycling tour. We've gathered information from all our sources and personal experience to bring tips that will help make your trip enjoyable!
This post contains affiliate links. This means we make a small commission at no cost to you if you click through and make a purchase. All prices listed are accurate at time of publication. 
5 Great Tips To Prepare for Your Destination Cycling Tour
Choose Your Shoes
Cycling shoes are an important part of your cycling equipment, and getting a pair perfect for your needs is vital before you start pedaling. You'll want to look for comfortable, durable, and waterproof shoes. Test them out before you leave to ensure maximum comfort.
Bike Essentials
You've spent months training for a cycling tour. Now that your body is in top condition, make sure your bike is in good condition before you leave on your trip. Your local bike shop will have the tools and expertise to ensure your bicycle is safe for riding and everything is properly adjusted before leaving.
Experience the Destination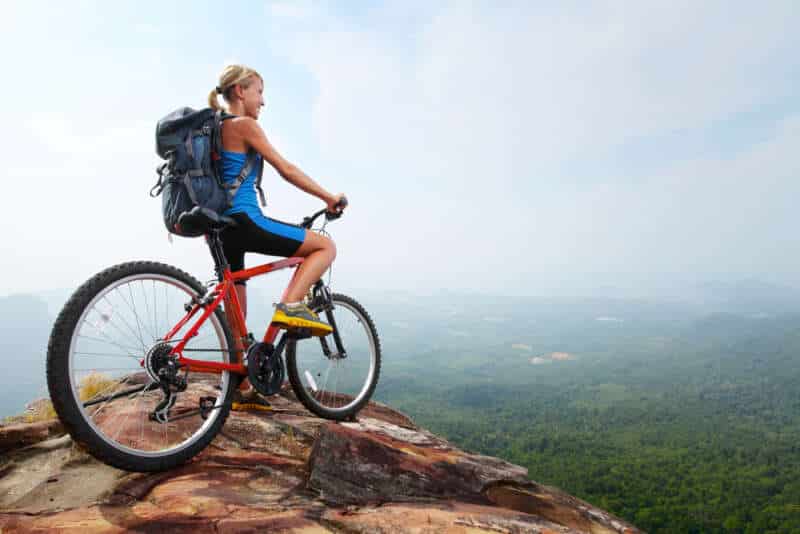 In addition to ensuring you have the right gear for your bike tour, it's also important to experience the destination. That means knowing a little bit about the languages, cultures, and food. It also means understanding the currency exchange and access to the things like the internet or ATMs.
If you want to go beyond just riding, you could volunteer at a local foundation or ride to raise awareness for a local cause. There are many ways you'll find yourself immersed in a completely different way of life as soon as you hit those pedals.
Snack Smart
Snacks are crucial when preparing for your destination cycling tour. You can buy them at your destination, but your selection may be limited. Pack your protein bars or hydration sticks into our luggage before you leave. Remember to look for options that utilize minimal packaging and are light enough to carry. You should plan for meal stops throughout your ride. Enjoy the native foods and fully engage yourself in the destination.
First Aid Kit
You are bound to scrap your knees or elbows in El Yunque National Forest of Puerto Rico, or while battling the wild weather of Patagonia. Someone in your group should be responsible for packing a first aid kit. Some essential items to include:
The basics like bandages, antiseptic wipes, antibiotic ointment
Pain reliever and anti-nausea medication
Allergy medication or heartburn medication
A small flashlight with spare batteries
A compass or GPS device which can help guide you out of unfamiliar territory

If you prepare well, your cycling tour will be a fun adventure. You'll have plenty of supplies to keep you going and ensure you don't run into any problems on the road. You will be planning your next adventure on your way home from this one!