The East Coast of the United States is home to one of the country's lushest green mountain ridges.
Must-see landscapes the Blue Ridge Mountains offer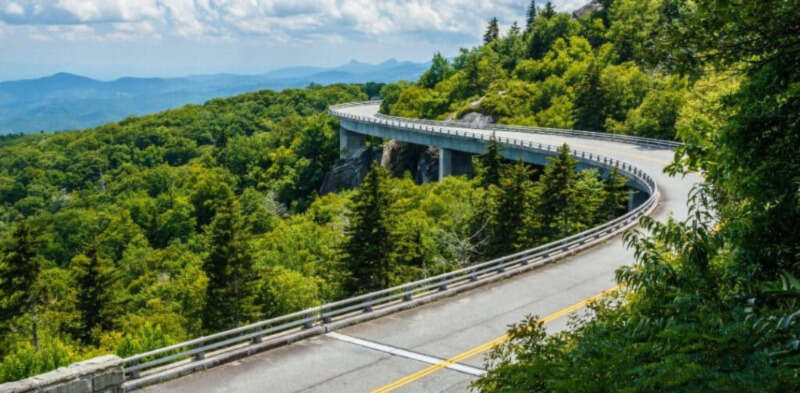 There are several ways to enjoy the views in the Blue Ridge Mountains, and there is an abundance of places to stay along the way. But tucked into northern Georgia and the surrounding area are some of the most breathtaking, must-see landscapes the Blue Ridge Mountains offer.
The Linn Cove Viaduct
The purpose of the Linn Cove Viaduct is to preserve the land and wildlife in the area. It's not a wooded location, but instead a bridge for visitors to travel and soak in the area. There is a visitor's station at a nearby location to walk around and learn about the history and preservation efforts. Additionally, park rangers and maps are available to help you discover the best hiking spots on the Tanawha Trail.
Pine Tree Overlook
As the name would suggest, Pine Tree Overlook is a tribute to the ever-beautiful pine tree. This is another breathtaking view just outside of the Blue Ridge Mountains, though its location is more Virginia-based. Pine Tree Overlook offers an interesting point of view because you can admire lush mountains or rich farmlands in the distance. To access this unique view, head to mile marker 95 along the Blue Ridge Parkway.
Mount Mitchell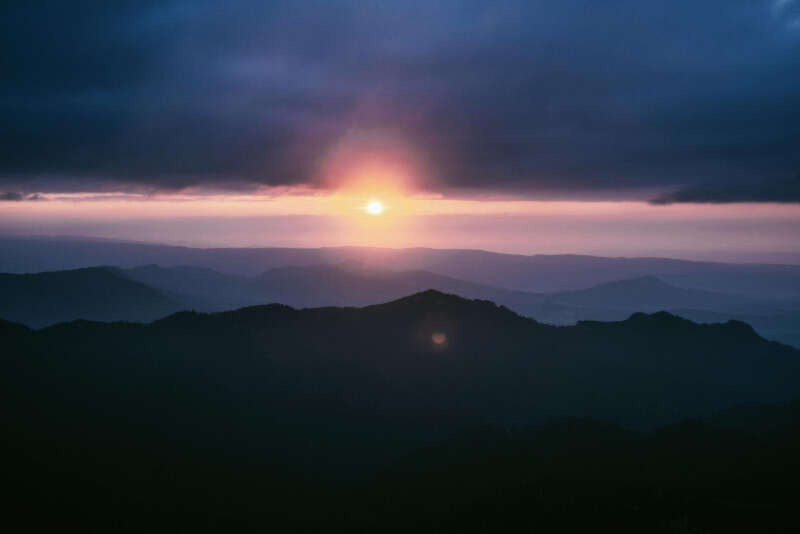 The Mount Mitchell Viewpoint area is a real treat for the adventurer. To make your way to the beloved observation deck, you must first take a hike through the foliage. It's roughly a quarter of a mile for reference and features a paved pathway. From the observation deck, you can soak in one of the best must-see landscapes in the Blue Ridge Mountains.
Craggy Gardens Pinnacle
Another hike-filled adventure is the Craggy Gardens Pinnacle viewpoint. This is a healthy one-mile hike through Craggy Gardens, and the gardens feature some truly unique landscapes and foliage. This area has fields of rhododendrons, wildflowers, and lush birch trees. If you head this way during the summer, don't forget to bring a basket to pick some fresh blueberries that grow along the pathway.
The Elk Mountain Overlook
North of Georgia in North Carolina, you can find Elk Mountain Overlook. This unique location offers breathtaking views of some of Blue Ridge's most beautiful attributes. The overlook sits about 3,800 feet in elevation and opens to an expansive panoramic view. The fall and autumn are incredible times for this overlook experience, because you can soak in all the foliage as it begins to transform.
No matter what viewpoint you pick, you're destined to see something remarkable. Try to unplug and breathe in the crisp mountain air as you make your way to a must-see location. And take a few photos along the way.