Hey Ladies! Are you looking into visiting and possibly hiking in Peru? I've recently noticed a huge spike in posts asking for info on Machu Picchu, Peru and Cusco. So I've collected 12 things I wish I knew before I went!
I travelled for a month and a half, June-August of 2019. I had a blast but definitely could have used these tips beforehand.
These tips are not meant to start a debate. They rather are what I gleaned from my trip. I know many others might have had a different experience. Get ready to experience the wonders of Peru!
Top 12 Tips for Visiting & Hiking in Peru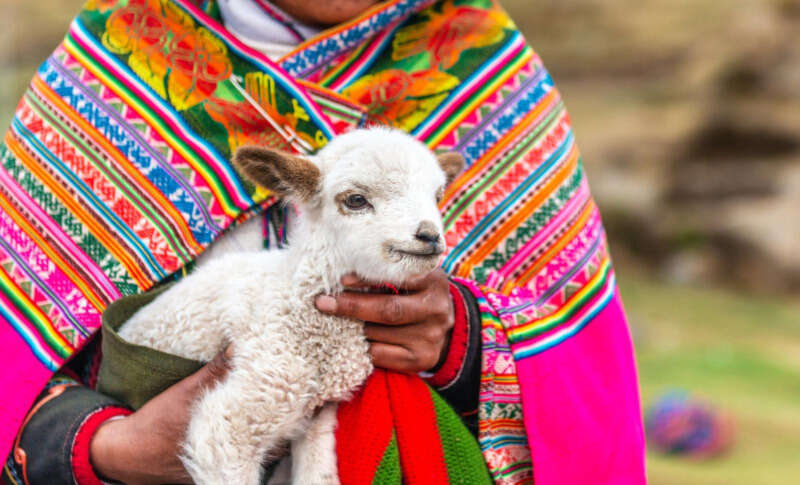 Please let me know if you have any other questions as I'm happy to answer any!
1. Lip balm!
One of the biggest mistakes I made when visiting Peru was not bringing lip balm. Because said product is nowhere to be found in the tiendas (or shops) of Cusco. The air is so arid and dry that within the first 2 days in Peru my lips were completely dry and peeling.
2. The best time to go
The best time to go would be June-July. Peru is officially in the dead of their winter and in the dry season. A few months before or after and there is a lot of rain. This of course could be the worst time as it's perfect for all tourists coming.
3. The Weather
Many think that because when visiting Peru in its winter, it is super cold or snowy. And while that may be true for parts of the Andes etc, this is not so for Cusco. I stayed next to the center of Cusco in a hostel and every morning I got up at 6 am to go run. This is when Cusco was at its coldest. It would be around 50 F or 10 C. As for the rest of the day, a light sweater was all I needed. The sun is very strong. Many bring heavy clothing and jackets but packing light layers that you can slowly add on is smart, especially if your hiking! Don't forget you can always buy a nice alpaca wool sweater for cheap at one of the many shops!
4. The Festival of the Sun
Many miss the Festival of the Sol or Sun. That is a shame, because the dancing and true Inca traditions come out! Many National Geographic photographers flock to Cusco during the festival (June 20th-24th) as the photo opportunities are phenomenal!
5. Tips
Many locals will wear traditional clothing and carry goats around for perfect photo opportunities. But they absolutely expect to be tipped! 4 sole in my experience has done the trick. This converts closely to a US dollar. And every photo was worth it! Remember to have your back to the sun, or all photos will come out shadowed.
6. Don't be afraid to bargain!
I highly recommend you go to the cultural market of Pisac when visiting Peru. It is only a few hours from Cusco. It is considered one of the biggest and oldest traditional craft markets in Peru. You can literally find anything here! Cliche tourist trap trinkets to authentic Incan weavings! This being said, many shop keepers will give a very high price when you ask ¿Cuánto cuesta este? (How much is this?). At first I did not understand and would just thank them and try to move on. But they would quickly say another, lower price. This is a cultural interaction and they expect you to converse with them. Now obviously these people are trying to make a living. They need to be given a fair price, and they want you to buy from them. Because if they think you'll go onto another stand they will drastically lower the price. But normally both can come to an agreement. However, you can normally find the same item in another booth for cheaper if you can't come to a compromise. I had an unfortunate incident where I paid 75 sole for a bag that was 25 in the booth next door.
7. What to watch out for
Watch out for fake alpaca and llama wool vs the real stuff! Do your research.
8. Inca Cola
Having at least one can of Inca Cola is a must!
9. Hiking in Peru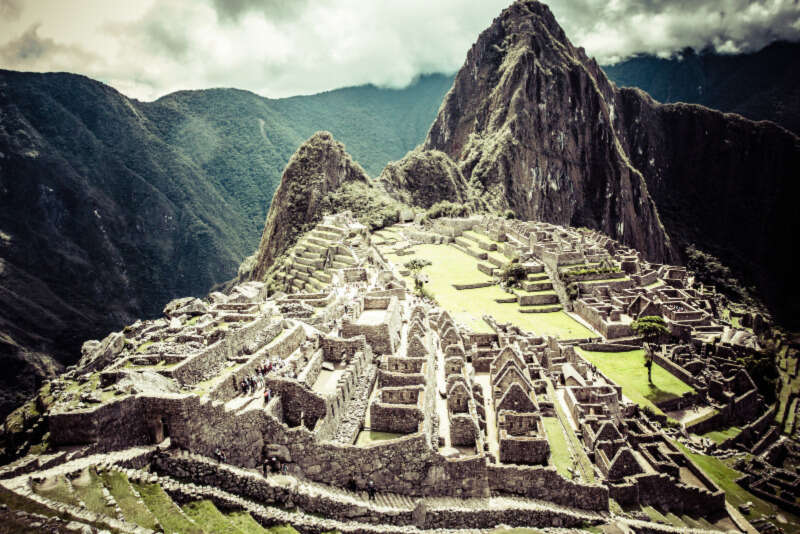 I hiked the Inca trail on the road to Machu Picchu. I can't stress enough to pack light layers you can take off! Out there, the Peruvian Andes are barren of anything taller than you. The sun is constantly beating down (sun block, btw!) and I was always drenched with sweat. Now it's the opposite at night as I froze my butt off. Hand warmers in my sleeping bag kept me sane. It snowed the nights we were there. Before leaving to hit the trails, grab a bag of cocoa leaves. Those are a natural remedy to help with altitude sickness. Next grab another bag to pass out to locals as you pass through villages. The Peruvian government does not own much of the land surrounding and in the Andes. Local Quechua peoples do, and have done so for centuries. Giving children candy and adults cocoa leaves is a sign of respect and thankfulness for letting you pass through their territory. These lands are sacred to them and are aptly named "The Sacred Valley".
10. Other places to see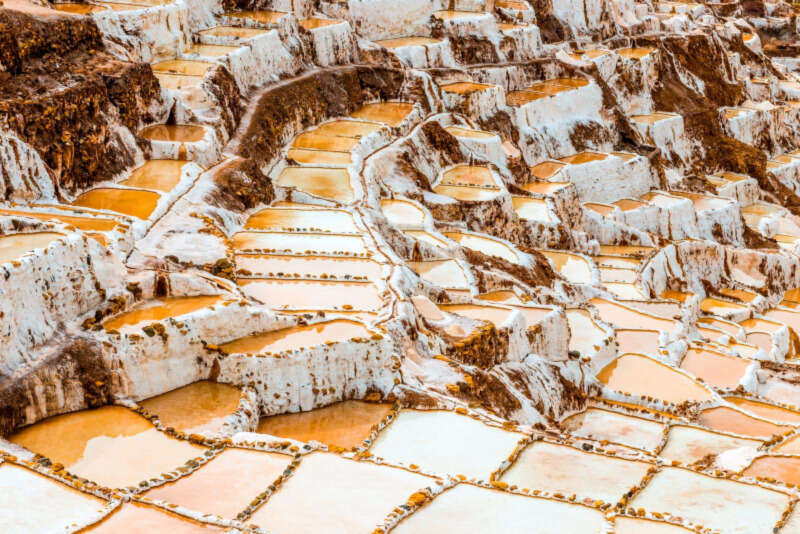 Some more places that are great to see that surround Cusco: Ollantaytambo, Moras salt mines, Aguascalientes, Urumbamba Valley and Arequipa.
11. Buy a shenis
I highly recommend you buy a Shenis! (Those are phallus shaped cups, so ladies can do their #1 business standing up. I can't tell you how frustrating it was when all of my male counterparts where able to just turn away and go right there, while I had to find something to hide behind and feel completely exposed while hiking (again, often times there is also nothing substantial to hide behind out in the mountains!) These can be bought easily for $5 online and are a lifesaver. Especially if the whole group is having to stop and wait for you. If you find that your in a pickle and forgot to buy one, a plastic water bottle is also a good stand-in last minute. Just cut the bottom off and remove the cap.
12. Toilet Paper
Toilet paper is not a right, but a luxury in rural Peru. You will find that no public bathrooms have toilet paper in Cusco. You must either bring some with you, or in most cases a seller will be selling a handful for 1-2 sole right outside.
A final tip
Research about any possible curfews that might have been instilled due to Covid when visiting Peru. Many South American countries and governments forbid travel during evenings and nights and in most cases, the entire weekend. "Seca tiempo" or "Dry time" was a phrase I heard a lot while traveling in Ecuador May 2021, which basically meant that bars were told they could not sell alcohol or even operate to discourage tourists in going out at night.
Looking for a comprehensive itinerary to 10 Peru landmarks? We got you covered!
From St.Petersburg, Russia, now living in the United States. Lover of travel, with a passion for South America.