Even the introverts among us, those who need some alone time to recharge and actually love it, also need to socialise every now and then to fight off loneliness. Trust me, I've been there. After two weeks of speaking only to cashiers and family on the phone, I hit rock bottom. But the beauty of travelling solo is you don't have to stay at rock bottom, you can just get a ticket out of there. So, here are my tips on how to meet new people when you travel alone. These tips are mostly about meeting fellow travellers, as in some parts of the world it can be harder to meet locals that want to hang out with you.

5 Tips Against Travel Loneliness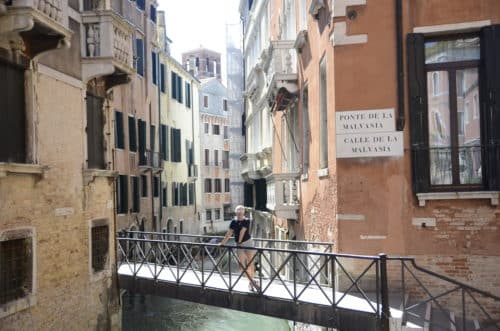 1. Stay in Hostels/Campsites
Hostels are magical places where you can even make friends in the toilet. No loneliness here! I have literally met a nice English girl while in the bathroom getting ready to go out once. And then we've had the best time walking through Venice together. In hostels and in campsites, you find many people that travel alone and for pleasure. Chances are they might even want to find company! So if you're really lucky, you don't have to do any of the scary stuff like approaching people to make friends as they come to you.

2. Go to a hostel bar/cafe
If you feel safer in an AirBnB or a hotel, you don't have to miss out on the entire hostel experience. You can visit a hostel that has a bar or a café, and see if you meet some interesting people there. Of course, this also works with regular bars or cafés, but your chances of finding solo travellers, who might just be craving company as much as you, is much higher in a hostel.
When you do go there, find a nice seat where you can have a good look over the room and where people can see you. You definitely want a table with at least one extra chair. Try not to do much, like checking your phone, listening to music, or reading. Take in the view or read sporadically as if your book is boring you. Also, try smiling at people and be in a good mood so that people actually want to approach you. You can also try sitting at the bar in a restaurant. Although, this highly depends on the country you're in and whether the restaurants actually have bars.
Bonus: If you're in a bar and the bartender seems not too busy and friendly, befriend them. They could help you find other friends, by pointing out other solo travellers that they know of who might also be suffering from loneliness.

3. Be courageous – Say Hi first
If you're not so lucky as to be approached by someone, you might have to muster all your courage and say "Hi" first. This may seem scary, but you can try and spot someone who also travels alone or a group of friends. Yes, couples can also enjoy your company! But I find it easier to approach a group of friends as it's easier to fit into that dynamic.
Try approaching someone who's approachable. Solid advice, huh? What I mean is, take a look at their body language. Like what are they doing? Have they got headphones in – if so, then that's a big no. But someone who's just reading or watching the environment or phone looking slightly bored is fair game. They might be experiencing loneliness just like you.

4. The Internet
If nothing helps against the loneliness and you're camping in the middle of nowhere that human contact is sparse, try asking in Facebook groups like ours, if someone is visiting or living in the area you're in. Remember to add a picture of where you are, just to grab the attention of people. I've met quite a few people this way and it's always a good time because you have at least one thing in common.
There are also many apps for meeting people — Tinder being at the very forefront. I've seen profiles saying "only looking for friends", but at the end of the day, I'm not sure if it works. Better apps to use could be bumbleBFF as they have a specific friend category for matching. However, that way you might mostly meet locals and depending on the country you travel in, that's hard too.
There are also apps that connect you with fellow travellers, Couchsurfing for example, sadly currently not free anymore. You can create hangouts instead of requesting a couch to stay on, and meet some new people. No more loneliness. In Paris, I had a nice stroll along the Seine with a random Frenchman and it was really cool, not that I remember his name or any detail about his life years later.
If you're camping, there's also an app called CampnConnect, which allows you to create a profile and search for campers near you. It's an awesome concept but needs more members. So please sign up, so that I can find you and we can be friends!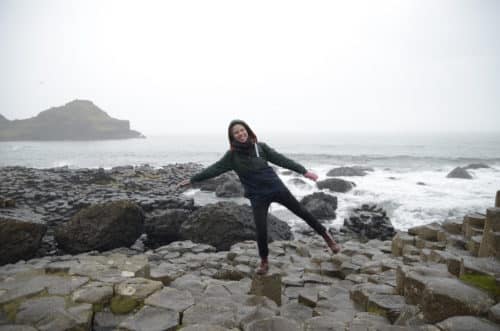 5. Join Group activities
If you're not too budget limited or it even coincides with your plans, book a space for a guided tour through the city or one of those bus tours that brings you to attractions farther away from the city. You might meet some cool Australian chick on the bus, who you meet again in Athens a few months later, but that's a different story! The group activity could also be a wine tasting or anything on AirBnB experiences or Trip Advisor that includes more people than you and the tour guide. Group tours are a great if loneliness sets in.
Here, it's fairly easy to spot the solo travellers or friend groups. Try to start a conversation with them by hanging close and making a comment on something weird the tour guide said.

Tips to get approached:
Look friendly, approachable, and not too busy.

Smile at people.

Do not, under any circumstances

,

wear headphones.

Pack funny, pop-culture, conversation inducing t-shirts that act as a conversation starter (Story time: I've had a guy on the train come for a chat b

ecause

I wore a 'Back to the Future' shirt that really was a bowling for soup shirt, but he was too drunk to see that).
Tips to start a conversation:
Your introduction can be as simple as "Hey, do you want some company?", if they say yes, awesome!

A

nd if they say no, "

Ok

ay, never mind" and fade into the background.

Remember, you have at least one thing in common

:

you've decided to travel to this place. That should give you enough to cover at least half an hour of small talk. (e.g. "Why did you choose to come here?" "What have you seen so far?").

If you see someone alone on a group tour, you can plainly ask "Are you also travelling solo?" Boom, instant friendship, you can talk about all the ups and downs of solo travel!

After saying "Hi", you can also ask for tips about the place you're at, as people love giving advice.
Do you have any additional tips for how to meet people easily and fight off loneliness? Leave them in the comments below!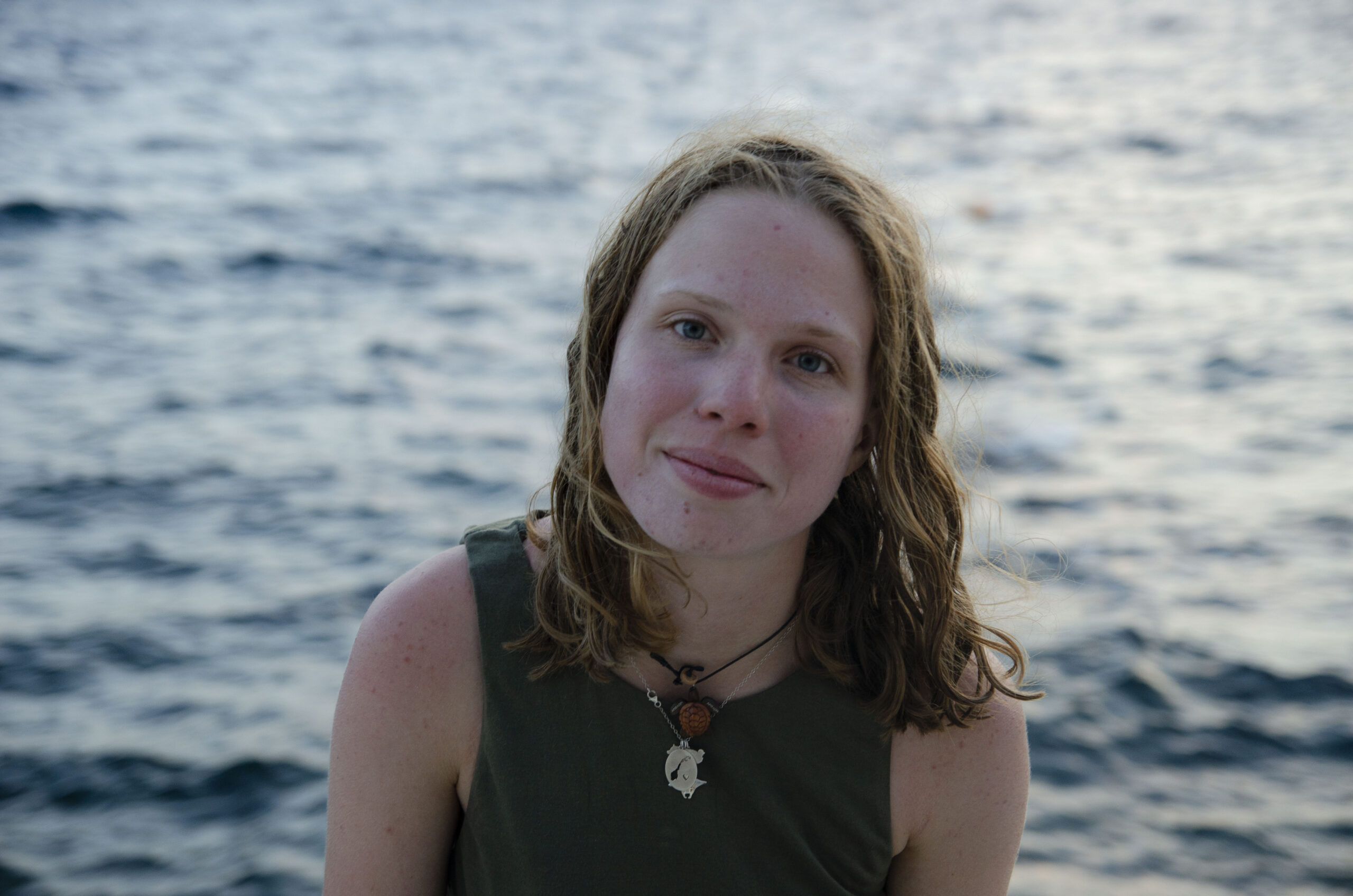 I love road trips and the ocean. I used to rescue sea turtles and now do my masters in intelligent adaptive systems meaning no travel for a while. If you like my adventures, there's more to see of them on my Insta, and, if you speak German, my travel blog.