If you are a surfer, then you have heard of the famous playa El Tunco. Despite being a tiny, two-street town, El Tunco is a famous surf spot in South-West El Salvador, and one of the country's major tourist attractions. El Tunco is Spanish for 'the pig'. That names derives from a large rock that looks like a pig with its legs up in the air.
Playa El Tunco – Your Guide to Surfer's Paradise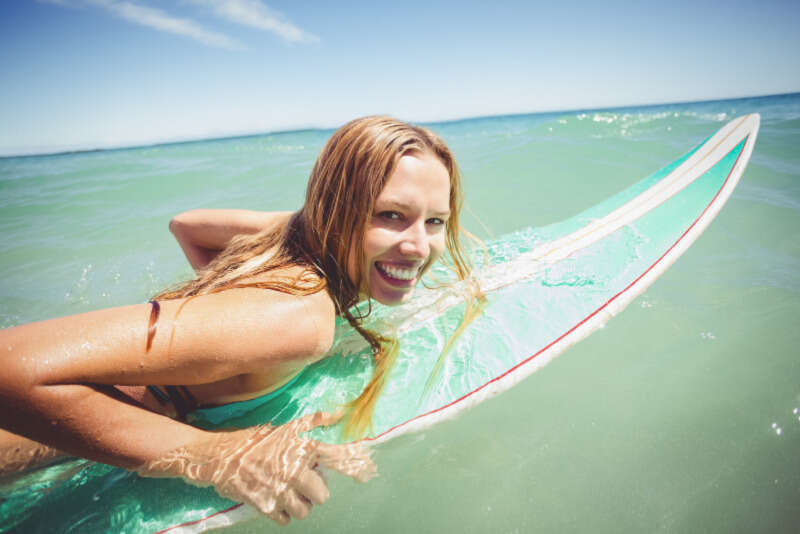 How to get there
If you are flying into El Salvador, Aeropuerto Internacional de El Salvador San Óscar Arnulfo Romero y Galdámez, the El Salvador International Airport, is the destination you aim for. From San Salvador you can take a bus to El Tunco. It's not a long ride – 1 hour and you have arrived!
If you are already in El Salvador on a fabulous surf vacation, you can arrange a shuttle from various other surfing beaches to El Tunco.

Maybe you are on an extended trip through South America? There are shuttles directly to El Tunco from Antigua Guatemala, Leon, Nicaragua and Copán Ruinas, Honduras. These are, however, much pricier than public transportation and require a minimum of 3 passengers.
Where to stay
Available accommodations range from hostels to luxury hotels.
4 Star Hotels
If you are looking for comfort and luxury, look no further than Casa del Mar Hotel. Individually designed suites will make you feel right at home. Escape the afternoon heat in your airconditioned suite, and watch the sunset from your private deck. Their restaurant is located a short distance from the hotel, on a cliff that offers the most amazing views. Take a break from all the saltwater and go for a dip in their outdoor swimming pool!
If you prefer to stay in a villa rather than a hotel room, Boca Olas Resort Villas is your place. The boutique hotel features only 22 rooms, and there are 6 villas available. All contemporary villas and deluxe waterfront jr suites boast ocean views of the La Bocana surf break. Bocas Olas is surrounded by a garden, offers two large outdoor pools and their airport shuttle guarantees hassle-free transportation to and from the airport.
Affordable Hotel Options
At Hotel & Bar La Guitarra each room is equipped with a terrace that offers ocean views. This boutique hotel is right at the beach and offers an outdoor pool, yet doesn't break the bank. A complimentary breakfast rounds out this great option.
Are you looking to take advantage of the various nightlife options El Tunco has to offer? Then Roca Sunzal Hotel is the place for you! You can find several nightclubs close to this hotel. A variety of rooms is available here. If you are looking for family rooms, honeymoon suites or rooms for solo-travellers, the Roca Sunzal Hotel has it all! Air-conditioning, a flat-screen TV and a private bathroom are included in every room, and you have the choice between ocean or pool views.
Hostels
If you are looking for a budget-friendly and quiet place to stay, Hostal El Balsamo is there at your service. You can choose between a double room with either a private bathroom or a shared bathroom, or get a bunk bed in a mixed dormitory. BONUS: are you traveling with your four-legged friend? This place will welcome your pet as well!
Another option in the budget-friendly price range is the Vaquero Surf Lodge. It's super close to the ocean and offers only 8 rooms, so hurry and book it before it's gone! One added bonus here is that they cater to the needs of surfers. They offer transportation to many different beaches in the area where good surfing conditions can be found.
What to do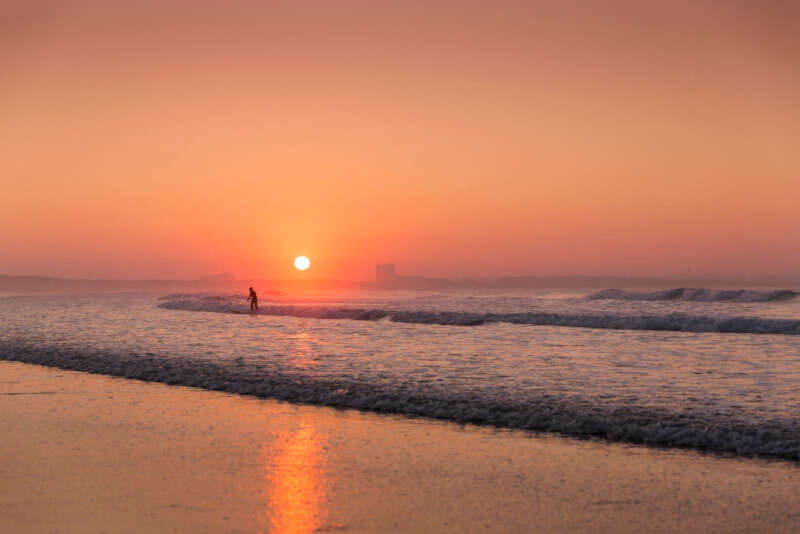 Surfing
Surfing may very well be the reason you came to Playa El Tunco! The town is a year-round destination for surfers. However, the most consistent waves can be found during the wet season, which is between May and October. If you can't make it during that time, go between March and April. There are two surf spots in El Tunco: La Bocana and Sunzal. Between Sunzal and Bocana are two beach breaks that offer great surfing opportunities for beginners.
The two more minor popular breaks on this beach are La Bocanita and El Sunzalito. Surfers of all skill levels enjoy La Bocanita. The waves at El Sunzalito are softer, and the sandy bottom is also perfect for beginners.
If you are a beginner, going early in the day is the key to catching the gentle waves. At 7.30 am you have the best chance for a smooth ride.

It may be a good idea to get some surf lessons, no matter if you are still a beginner or a little more advanced. There are several options available when it comes to surf schools. They offer private lessons, or beginner surf schools. A fun way to meet fellow travelers! If you don't have a surfboard, do not worry, you can include surfboard rentals in your lessons for free! If you are already able to hit the waves like a pro, but are traveling without your gear, you can hit one of the available surfboard rental places.
Hit the beach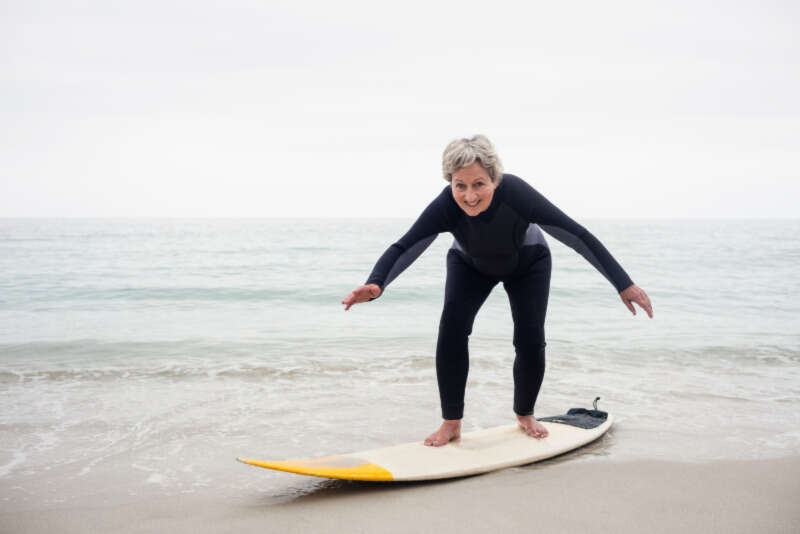 Playa El Tunco doesn't have the white, soft sand you may see on other beaches around El Salvador. Instead it is a black sand beach. There are plenty of grey rocks. While this may not be ideal for sunbathing, you can always enjoy a nice walk on the beach and watch the surfers catch the waves.
Vist the Sea caves
If you go for a nice stroll, continue toward the East end of the beach. Here you will encounter four sea-carved caves. If you are claustrophobic you have nothing to worry about! These caves resemble big amphitheaters, but can only be accessed during low tide. Don't miss the perfect spot to take that Insta-worthy picture! Pro tip: bring a dry bag along to keep all your electronics safe!
Watch the Sunset
Watching the sunset is an all hands on deck event at El Tunco! Catch up with friends, play some frisbee and wait for the stunning colors to illuminate the sky. When the moment is there, grab a happy hour cocktail and soak it all in.
Nightlife
El Tunco has plenty of opportunities for night owls. Weekends are especially busy, as Salvadorians hit the town as well as tourists. Some bard have DJs, and some even offer live music. If you are in town on a Friday or Saturday, hit the above mention Bar La Guitarra for some live music. While the town doesn't exactly offer a club scene, the bars by the beach are very lively. Some even offer karaoke. You won't get bored in Playa El Tunco!