Are you visiting Nevada and wondering about the best hikes in Valley of Fire state park? Valley of Fire is the oldest and largest state park in Nevada. Located about 46 miles from Las Vegas, it's the perfect day trip once you've had your fill of the gambling, fantastic shows and hustle and bustle of Sin City. It's magical, with its 40 000 acres of red Aztec sand stone, petrified trees and petroglyphs. While even a drive through the park is so impressive, you won't want to leave, a hike will be most rewarding. Read on and find all the information you need about the best hikes in Valley of Fire state park.
8 Best Hikes In Valley Of Fire State Park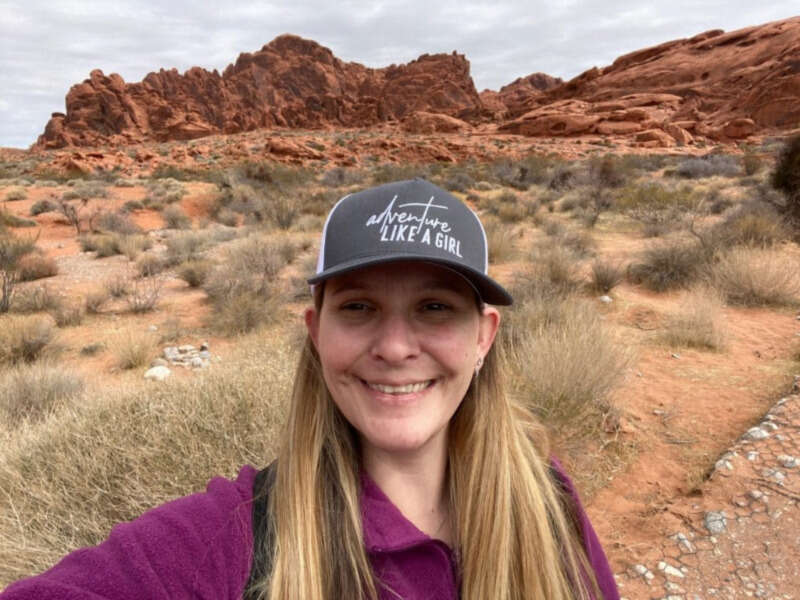 Easy Trails
Fire Wave Trail
The Fire Wave trail is undoubtedly one of the best hikes in Valley of Fire state park. It's 1.5 miles long, out and back, and, due to its difficulty level and spectacular sights, heavily trafficked. It is the perfect hike for all ages and skill levels. Hike up this trail to discover a sandstone formation which resembles an ocean wave, with colors ranging from red, to white, and pink.
If you are looking for that perfect Insta pic, go as early as possible to avoid the crowds. But please remember your leave no trace and do no harm. Do not climb on the wave, no matter how tempting it is.
Be advised that this hike is best done in the cooler months. In the summer, temperatures easily reach 100 degrees Fahrenheit, and there's no shade at all. Bring your puppy, but keep him or her on a leash!
White Domes Trail
If you are a lover of wild flowers, the White Domes trail is one you won't want to miss. Go in March or April, at the height of wild flower season. This trail is a 1.1 miles long loop, which is heavily trafficked. Enjoy great vistas and even a slot canyon. Since it's not too challenging, it's safe to bring the whole family and your pup along (as always, keep him or her on a leash).
Petroglyph Canyon via Mouse's Tank Trail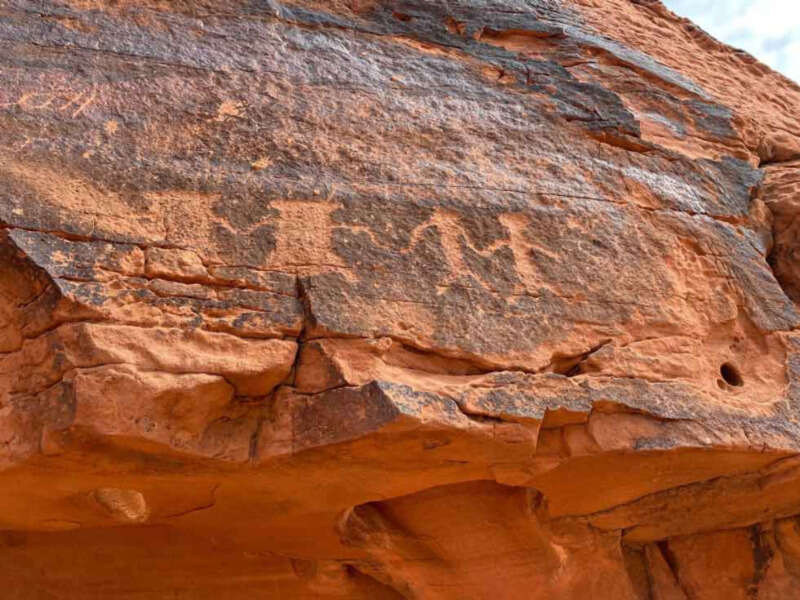 This is one of the easiest and best hikes in Valley of Fire if you want to see petroglyphs galore. The trail is only 0.8 miles long with an elevation gain of 55 feet. Again, be mindful of the heat. In the summertime, this narrow canyon can get stifling hot. If you do visit at that time of year, make sure to go early or late, when the sun isn't scorching you. Walking on the sandy bottom isn't easy, but the sight of the many ancient petroglyphs makes it worthwhile. Please remember to not touch the petroglyphs. If you get really lucky, you might just see some of the bighorn sheep that live in the Valley of Fire!
Rainbow Vista Trail
Rainbow Vista trail delivers exactly what its name promises. It's one of the best hikes in Valley of Fire state park to see the fill spectrum of the sandstone's rainbow colors. Again the trail is quite sandy at the beginning, and it gets very hot during the summer months. Be prepared for a little up and down when you hike the Rainbow Vista trail. The vistas of rock formations and the canyon at the end are worth the effort, however. If you feel more ambitious, continue on to Scillica Dome.
Moderate Hikes
Fire Wave, White Domes and Seven Wonders Loop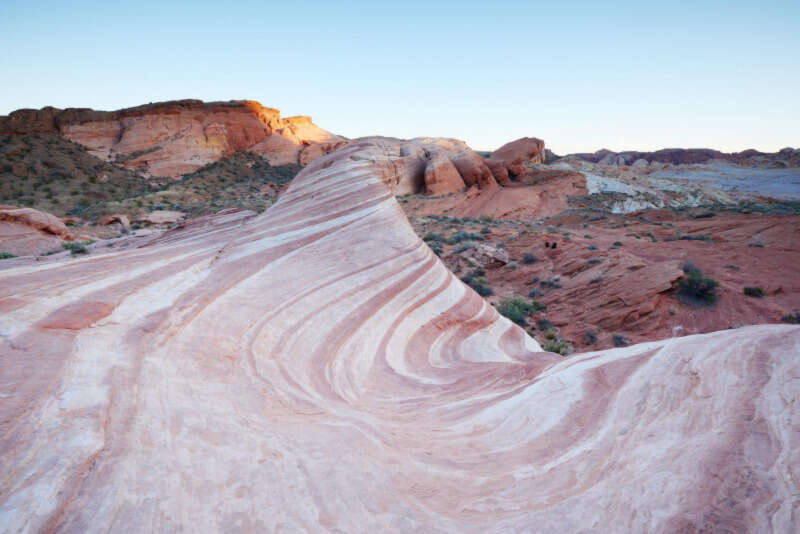 If you were intrigued by the previously described trails but are looking for more of a challenge, consider the Fire Wave, White Domes and Seven Wonders Loop one of the best hikes in Valley of Fire state park. The vistas are outstanding, the geological formations very unique, and maybe you'll even cross paths with a mountain goat or some mule deer! This trail will lead you through some of the main attractions of the park. Enjoy the multiple, narrow slot canyons and the spectacular backdrop of red, white, and pink hued rocks. Bonus: if you come in the spring, you'll encounter a multitude of wildflowers.
Prospect Trail
Are you looking to escape the crowds that often pack the easier trails? Prospect trail is one of the best hikes in Valley of Fire state park to do just that. The trail is 8.8 miles long, and only moderately trafficked, though at times you can enjoy almost complete solitude. You will gain 800 feet in elevation on this out and back trail. You can choose to venture about two miles in and then turn back, but if you decide to go on, be prepared for some scrambling, and make sure to watch your step – there may be some rattlesnakes in the area. It's relatively well marked, offers stunning views, and if you feel ambitious, add the Whites Domes trail at the end.
Pinnacles Trail Loop
Bring your four-legged friend on this 4.8 mile, lightly trafficked loop! Be mindful of trail markers, when you enjoy one of the best hikes in Valley of Fire state park. There's a minor scramble section. You will be able to take in the rugged beauty of the pinnacles in the near silence of the Mojave Desert. Discover the conglomerate rocks and California Barrel Cacti along the way.
Hard Trails
Top of the World Arch Trail
One of the best hikes in Valley of Fire state park, and the only trail rated as 'hard', is the Top of the World Arch Trail. Make absolutely sure to prepare well for this 4.4 mile hike. It's necessary to bring a map along for this adventure of unmarked backcountry hiking. If you have one, also bring a GPS along. The trail is hard to find and very challenging. Start out counter clockwise. With good orienteering skills and GPS you can turn this into a loop. Unfortunately the arch has collapsed, but the vistas are still spectacular, and you have a chance to encounter wildlife!
Tips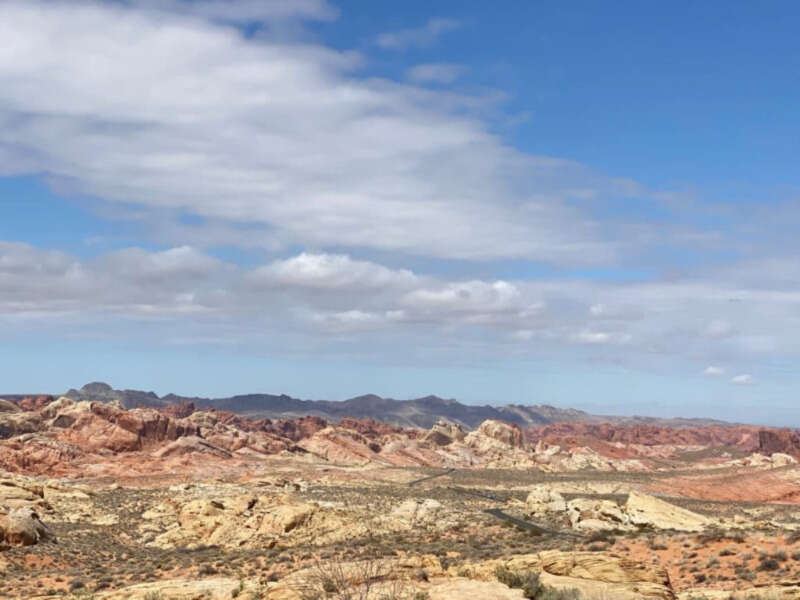 These are the best hikes in Valley of Fire state park. But remember, you are hiking in the Mojave Desert. Be mindful of the weather. Summers are very hot, and many trails offer little to no shade. You will most likely not find water along the way. Bring an abundance of water. I recommend adding electrolytes, as you will be sweating quite a bit. Wear a hat to protect your head from the brutal rays. Make sure to be prepared for the conditions. Know your limits. You may be able to easily hike 10 miles in the forest back home, but these conditions are unforgiving. Opt for a lesser hike than you would normally choose, unless you are absolutely sure this will not cause you problems.
Be mindful of wildlife. While it is fun to see mountain goats and bighorn sheep on one of these best hikes in Valley of Fire state park, there are also rattle snakes living in the area. Watch your step, and pay attention to your surroundings.
That's all! Go on and enjoy the best hikes in Valley of Fire state park!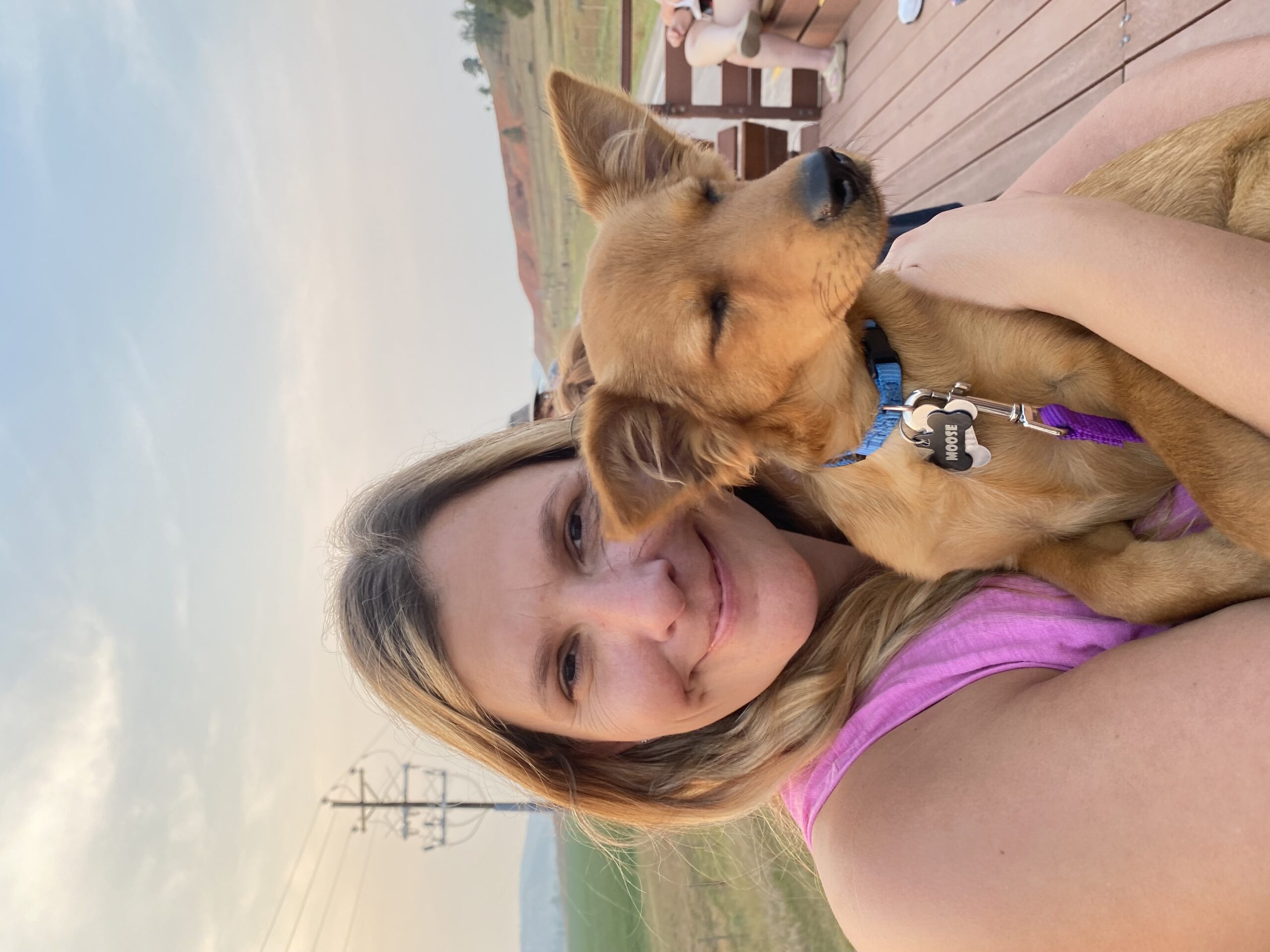 Jenny grew up in Germany. All she ever wanted out of life was to leave and have adventures. Jenny always traveled as much as the budget would allow, and when she met her husband traveling became a full-time thing. You can follow Jenny on her blog and Facebook.