Since becoming a mum, I've been wary and picky about the places I travel to with my child. Over time, my family and I have gathered the best countries and places to travel with kids. My son and I are not very high-maintenance. If you are like me though, you are always looking for fun activities for your next family vacation, and there are great and interesting ways to create memories with your family while traveling. We love the outdoors and nature so much, we can be cowboys when we want to. We even don't mind camping outside if it means engaging ourselves with natural activities. But, we also like indulging in man-made attractions like theme parks, waterparks, museums, playhouses, amongst other things. In short, we love a little bit of both during our vacations.
There are also things that are just non-negotiable for me. Factors like safety, which includes probability of natural calamities/disasters, local crime rate, and hygiene. Another thing is the range of activities, which includes both indoor and outdoor entertainment. Lastly, ease of travel, which means the commute time to places must not be too long and there should be roads easily accessible in case of emergencies like hospital trips. This means that both indoor and outdoor activities, health, an safety concerns should be addressed prior to booking that holiday trip.

6 Best Places to Travel with Kids
Based on my family's experience, here are the must-visit child-friendly places around the world that cover everything in my ticklist.

1. Bali, Indonesia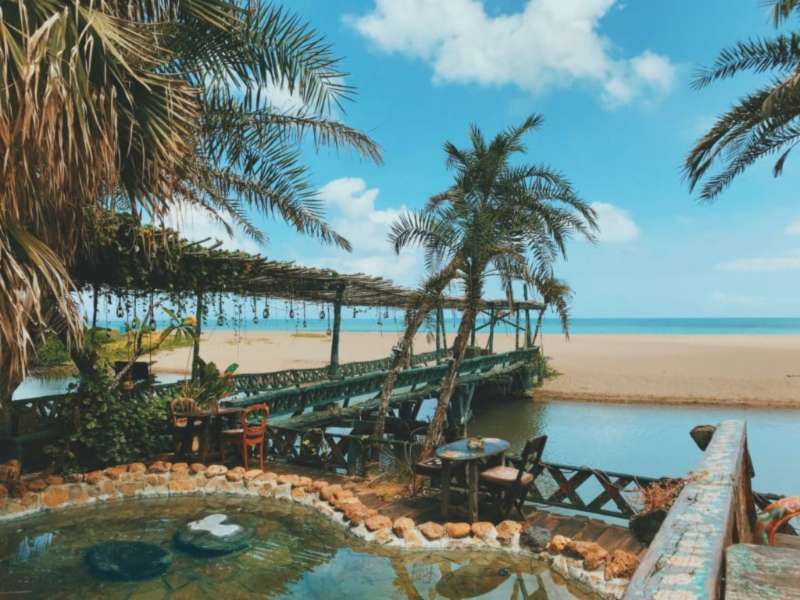 Most parents think they need to compromise their much needed TLC during their holidays for their kids' sake. This is simply not true. There is a way to enjoy your holiday, relax, and have the kids enjoy it as well. Yes, you really can have it all! How, you might ask? One word: Bali! Bali has ample beaches and plentiful activities that the whole family can enjoy.
Apart from the water sports and activities that everyone can take part in, there are national parks and waterparks that your kids can absolutely enjoy. The most famous being the Waterbom Park in the heart of Kuta. It's a state of the art waterpark designed for children and children at heart. Complete with tubing, matting, and body sliding rides – the whole place is a haven for merriment and thrills.
And if you want to enjoy some kid-free time with your partner or just on your own, you can rest easy knowing that all Bali hotels have a Kids' Club that is fully supervised and secure with ample recreational space for age-appropriate facilities and fun, culturally themed indoor and outdoor activities. Activities indoors include a playground, face painting, reading books, baking/cooking, accessory making, movie nights, and a lot more! This also comes with free food and drinks.

2. London, England
It's not always easy finding fun activities for the little one. Well, luckily, in the heart of England – London City has got your kid's activities covered. From theme parks, to golfing alleys, to art classes, wax museums, helicopter rides, giant arcades, to kid-focused restaurants, there's always something that's perfect for all kids. If your child (or you!) love Harry Potter, venture over to the Warner Bros. Studio and go behind the scenes of the Harry Potter film series. Nobody's going to judge you if you cry at the many memories laid out there while your kid shops for merchandise.
After which, go do a fun lineup of professions through role-play adventures at KidZania. Then, feel free to rub shoulders with the rich and famous wax figures in Madame Tussauds. I've fooled many people thinking I actually had a selfie with Prince Harry, but that's a conversation for another day. Perhaps my best-loved activity, is the Jurassic Encounter, where your kids can recognise many of their favourite movie and book dinosaurs including an 18-metre T. Rex!
And if you want your kids to have a more laid back activity, head over to Peter Harrison Planetarium at the Royal Observatory Greenwich and see a four-and-half-billion-year-old meteorite! My own kid's favourite, the Egyptian mummies, can be visited in the British Museum. There are many more to do in London, so you won't ever run out of activities! 100% on top of best places to travel with kids list!

3. North Ari Atoll, Maldives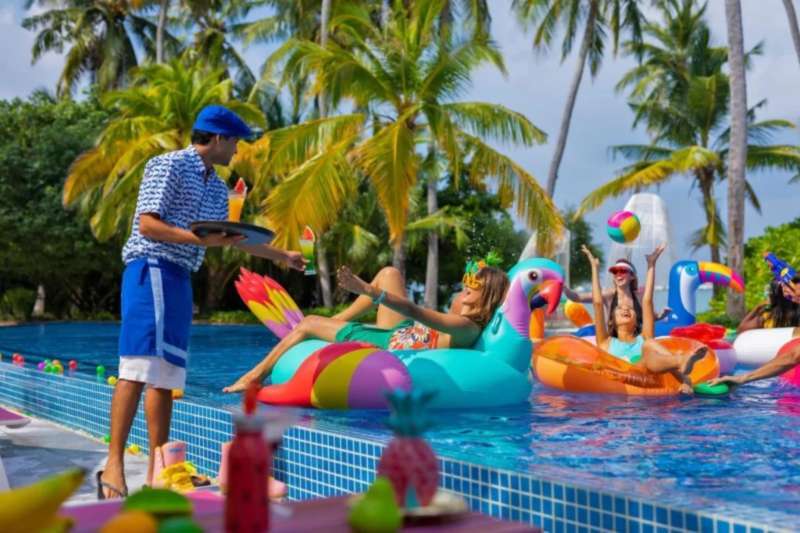 Maldives is a paradise. Many people think it's a destination only for rich couples on their honeymoon. I can already tell you, they couldn't be more wrong! My family travelled to Maldives and we all loved it! Excursions are one of the best things to do for the whole family, including the kids. Dolphin watching is perhaps the most famous, as they are the most present year-round. But keep your eyes open for whale sharks and blue whales. Your kids will also love the never-ending sandbank swimming. The water is so clear that you could see baby sharks swimming around your children's feet, making it the best place to travel with kids! Don't worry, they're harmless.
One of the more adrenaline filled activities is game fishing! You can team up with local fishermen and try to catch really big fish. Be warned, catching a yellowfin tuna, which size reaches more than one metre, is hard work. It involves lots of pulling and fighting. But it's all part of the excitement. And of course, lots and lots of swimming and snorkelling. The resort you're staying at will also have a time of the day where they feed the sting rays and the nurse sharks. You can join in on the fun and see these beautiful creatures swim together in one massive feeding. Unbelievable!

4. Hong Kong Island, Hong Kong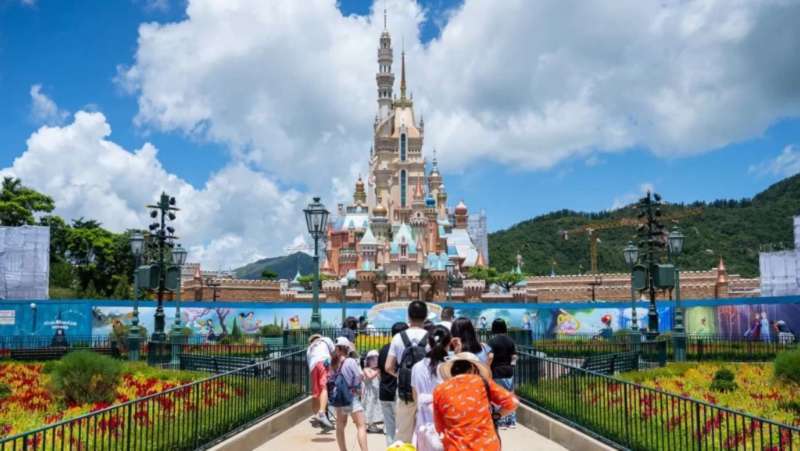 Beneath Hong Kong's modern skyscrapers and busy Kowloon hub, lies a surprisingly kid-friendly place. For such a tiny country, it packs a punch with its numerous child premiere destinations. First and the most obvious on the list, Hong Kong Disneyland. Name your ride and Disneyland has it! Your kid will be greeted by their favourite Disney characters. And unlike other Disneyland franchises all over the world, the queue here is shorter. Then, head over to Ocean Park Hong Kong and enjoy the sea-themed amusement park. It's a great opportunity for kids to have their first animal encounters. They have an Honorary Panda Keeper programme where you go behind the scenes with the resident giant pandas which is such an astonishing experience. Perhaps my favourite activity is tossing fish to the sea lions!
My child really enjoyed riding the cable car and seeing Hong Kong from above. It was a spectacular experience, and we took loads of photos. The cable cars have glass-bottomed exteriors, so it's obvious why kids love it. After which, we headed over to the Big Buddha and Po Lin Monastery via Ngong Ping. Here, you can climb the steps up to the Tian Tan Buddha. Kids probably won't enjoy this, so you can settle from the bottom and take immaculate photos to keep forever. Nevertheless, it' s one of the best places to travel with kids. End the day with a bubble waffle and a bubble tea!

5. DubaI, United Arab Emirates
From amusement parks, to incredible family-oriented resorts, to dancing water fountains, and giant aquariums, Dubai with kids is action-packed. Enjoy the massive aquarium in Dubai Mall and bask in the glory of the many sharks and sting rays residing in the tank. It's all so amazing! Dubai also has its fair share of theme parks. There's Legoland Dubai, Motion Gate Dubai, and Laguna Waterpark, all available to enjoy to your children's hearts' content!
Of course you can also take the kids and the whole family to Burj Khalifa – the tallest building in the world. There, they can see the 360 degree-view of the city from above. And if you're not exhausted yet, there's Ski Dubai, which is inside the Mall of the Emirates and features a huge slope, chair lift, bob sledging, zorbing, and other snow activities. For a scorching hot country like Dubai, who would expect to engage in snow activities?
And a short drive from Dubai will take you to its capital, Abu Dhabi. Here lies the fastest rollercoaster in the world – Formula Rossa. It is located in Ferrari world Abu Dhabi and has a speed of 149.1 miles per hour. How insane!

6. Florida, United StateS of America
This is the only place we haven't been to but would love to visit. It's at the top of our bucket list, and for all the right reasons. Apart from being a big city with the necessities close of reach, Orlando has ten theme parks in itself. I repeat, TEN! Sounds like my kid's own version of paradise. Definitely the best place to travel with kids.
Let's begin enumerating all the theme parks in Orlando: Disney's Magic Kingdom, Universal Studios, Epcot, Disney's Hollywood Studio, Universal Island of Adventure, Legoland, Aquatica Park, Gatorland Orlando, and Discovery Cove. It's safe to say you and your children will never run out of things to do and places to go to. One day is not enough to visit all of these parks so you'll have to keep coming back. So, if you're worried about not having anything to do, don't be, because there's no reason to – literally. You might even complain that there's way too many places to visit!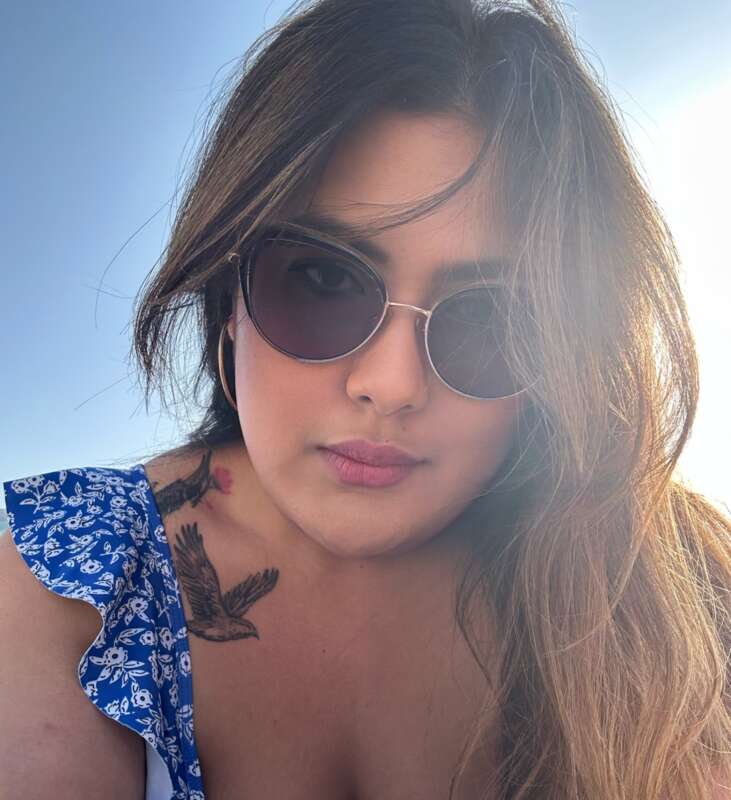 Rachel is an intrepid world traveller, lifestyle connoisseuse, and Girls Who Travel's resident beauty advisor. She is a lover of the ocean, flowers, movies, journalism, and has a penchant for medium-sized tattoos. When she is not busy with life, she writes stories of her globetrots as well as tips & tricks on how to make the best out of travelling.