Junior Ranger Annalisa here. Are you finally in desperate need of an adventure? Want to plan amazing road trips to national parks? Well, the American National Park Service is here to save the day! The National Park Service has a program where you can become a Junior Ranger just by completing an educational packet and turning it in to a Park Ranger in any of the 62 National Parks!
National Parks Junior Ranger – Become one in any of the 62 National Parks!
There are 3 ways to become a Junior Ranger: in person, at any of the 62 National Parks, call the phone number listed on each National Park page, or check online to see if they have the packet available to print off. I've gathered a list of my favorite National Parks, some must see spots, and the corresponding Junior Ranger Program link! (Be sure to mail off your packets to their respective parks, a Park Ranger will return to you a certificate and your well-earned badge!)
Grand Teton
Grand Teton is located in Wyoming, established in 1929, and is made up of 310,000 acres. It is named after a single mountain, which reaches 13,770 feet. No matter what time of year you visit Grand Teton, your breath will be taken away! Schwabacher's Landing is the best spot during sunrise/sunset and you are bound to stumble across wildlife on Moose–Wilson Road. Learn about the Grand Teton Junior Ranger Program as soon as you can!
Isle Royale
Isle Royale is located in Michigan, established in due time in 1940, and is made up of 571,790 acres. The Isle Royale National Park is a scientist's dream, in fact the "Wolves and Moose of Isle Royale Project" began 5 decades ago! This park is the least visited of the 62 national parks due to it only being open from mid-April through October as a result of the extreme weather conditions on Lake Superior. Because of its location, expect to take a ferry to this National Park. Come for the backcountry hiking and camping which will blow your mind, and  get some pizza at the Greenstone Grill before you leave! In addition, here are the deets on their Junior Ranger Program.
Redwood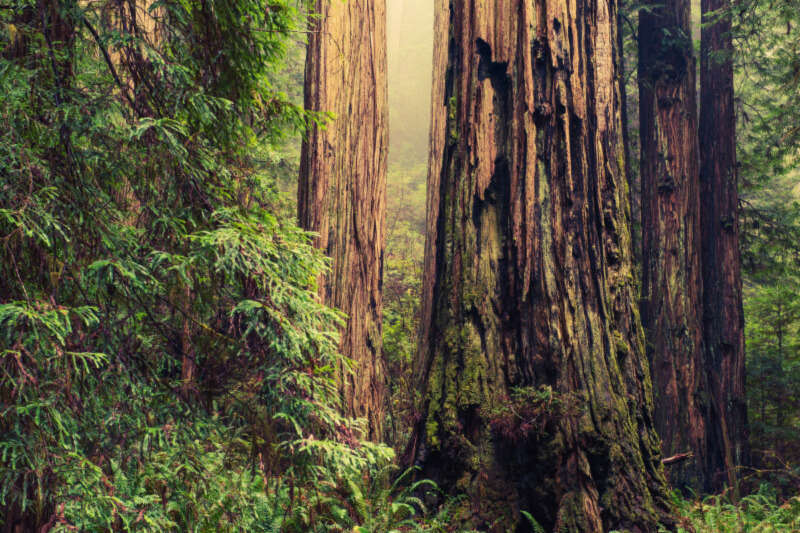 Redwood is located in California, and was, in fact, established in 1968. It is specifically made up of 131,983 acres. Expect to see lots of Coast Redwoods which are among the oldest living organisms in the world. "Big Tree" is a redwood which is expected to be 1,500 years old and is 286 feet high. In the event that you feel like dipping your toes in the Pacific Ocean, stop by Thomas H. Kuchel Visitor Center. Their Junior Ranger Program is extra fun!
Glacier
Glacier is located in Montana and Alberta, Canada, established in 1910, and is made up of 1.1 million acres. Add this park to your list and start planning now, provided that it's believed that by 2030 there won't be any major glaciers left to see. In 1850 there were 150 glaciers and now there are only 26! Take a drive on the Going–to–the-Sun Road and camp out by Kintla Lake. Complete 5 activities to become a Junior Ranger.
Everglades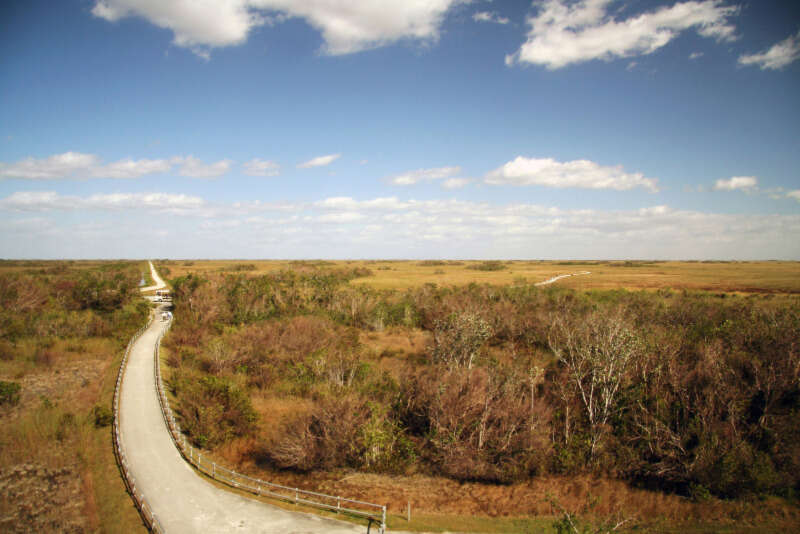 Everglades is located in Florida, specifically established in 1947, and is made up of 1.5 million acres. The Everglades was set aside to preserve an ecosystem which currently shelters the endangered manatee, Florida panther, and the crocodile. You can also find the former top secret missile base, Nike Missile Site HM 69, which was built to defend against Cuba. Junior Ranger Bingo!? Sign us up.
Denali
Denali is in Alaska, established in 1917, and is made up of 6,075,029 acres. You can't explore this park in one day so don't bother trying! Denali, meaning "The High One", is the tallest peak in North America reaching 20,320 feet. This park was originally established not for the glorious mountain, but for all of its wildlife. You might even stumble across dinosaur tracks and fossils! As for flowers, check out Primrose Ridge Trail where you can see the Primrose which only grows in this park. Their Junior Ranger Program even has a virtual visit activity!
Hawai'i Volcanoes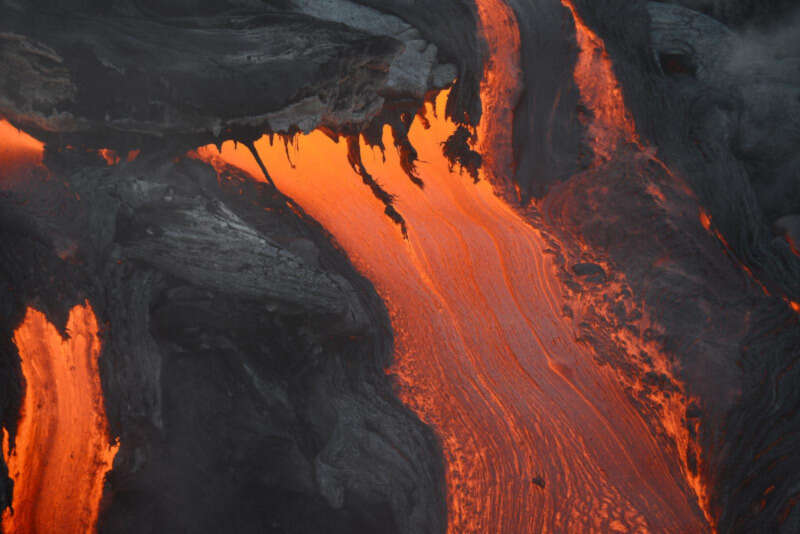 Hawai'i Volcanoes is located in Hawai'i on the Big Island, established in 1916, and is made up of 333,086 acres. Aloha! This park showcases two major active volcanoes, Kilauea and Mauna Loa. Pele, Hawai'i's fire goddess, is believed to live in Halema'uma'u Crater just outside the main entrance to the park. Not only is it illegal to remove natural mineral from the islands, but it is said that "Pele's Curse" will bring you bad luck if you do. The Junior Ranger Program here is split into different age groups to maximize fun for kids!
Great Smoky Mountains
Great Smoky Mountains is located in North Carolina and Tennessee, finally established in 1934, and is made up of 522,000 acres. This park has more than 1,500 species of flowering plants, 60 species of native mammals, and 800 miles of hiking trails. You can even hike a portion of the Appalachian Trail. Only have a day? Drive through the center of the park and be sure to stop by Newfound Gap, Clingmans Dome, and watch the wild elk roam near Oconaluftee Visitor Center. You can even buy your Junior Ranger booklet online before your visit!
Grand Canyon
Grand Canyon is in Arizona, established in 1919, and is made up of 1.2 million acres. Considered one of the seven wonders of the natural world, the Grand Canyon has one of the most breath taking views thanks to Mother Nature! Did you know you can go into the canyon via mule ride? Plan ahead, these tours fill up nearly a year out! The Grand Canyon has 3 (!!!) Junior Ranger badges you can earn!
Big Bend
Big Bend is located in Texas, additionally established in 1944, and is made up of 801,163 acres. This one of the 62 national parks gets its name because it is located where the Rio Grande makes a "big bend" southward and then back north again. This might be one of the more intimidating parks due to it being so far from any major cities or interstates, its armed cacti, venomous snakes and large predators, and jagged terrain. They have a PDF option so you can start on Junior Ranger Activities right when you arrive!
Arkansas national parks also offer this program. So join me in take the pledge to appreciate, respect, and protect all 62 National Parks and start planning your next National Park trip today!
Annalisa is a lover of all things travel and books. She is currently on a three year adventure in Germany with her hottie husband and two perfect pups. Just have a peak in her purse for recent adventure receipts and her current read.