The only thing better than traveling through our country's national parks and marveling at their diverse landscapes is doing so with our furry friends! With that said, some parks promise a better time for your pet than others. But with so many options to choose from, knowing which will help you make the most of your trip with your animal pals can be challenging.
Pet-Friendly National Parks You Should Know About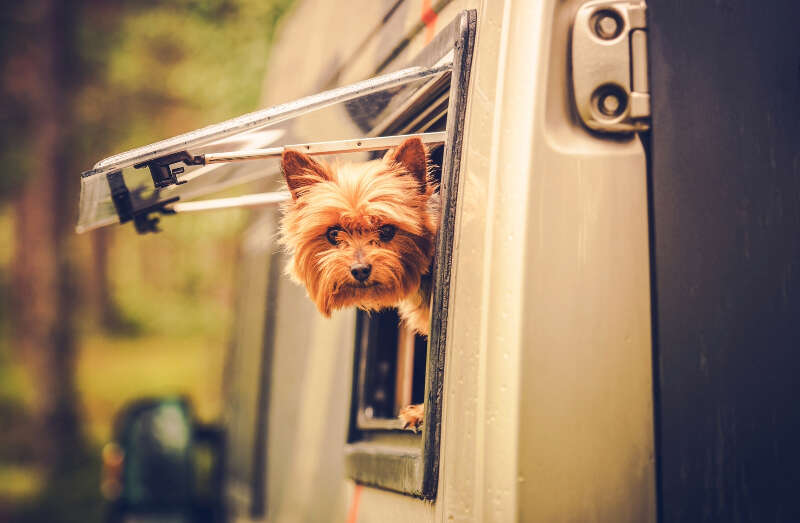 Luckily, we've put together a shortlist of some of the most pet-friendly national parks that all animal-lovers should know about. if you are planning amazing road trips to national parks, read on.
1. Petrified Forest National Park, Arizona
The world-renowned Petrified Forest National Park in Arizona is known for its incredible park trails, roadways, and wilderness areas—all of which permit pet participation. So if you're looking for a destination teeming with ethereal desert landscapes and idyllic views of the vast sky over Arizona, Petrified Forest is the perfect place for you and your pet to journey.
You can select from a diverse range of hiking trails, where you may find a technicolor piece of petrified wood. Then, you can cap your day by watching a one-of-a-kind sunset sink behind the north end of the park's Painted Desert. However you choose to spend your visit, this park is an excellent spot for any travelers looking to take their furry friends along for the ride.
2. Wrangell–St. Elias National Park and Preserve, Alaska
If you and your pet are looking to take a journey up north, you might consider making your way to Wrangell–St. Elias National Park and Preserve in the grand, gorgeous state of Alaska. Cradled in a breathtaking mountain range, Wrangell–St. Elias is rife with otherworldly landscapes and crystal-blue lakes. And the best part is that your pet can enjoy all these wonderful sights with you.
At this national park and preserve, pets are permitted to accompany their human counterparts on everything from trails to backcountry and even the Kennecott Mines National Historic Landmark area. Of course, they can't enter the visitors' centers. But that's a pretty standard rule for national parks across the board. And if you ask us, it's well-worth what you get in return.
3. Yosemite National Park, California
Of course, we couldn't share our list of pet-friendly national parks without mentioning California's Yosemite. Pets have full access to all developed areas of the park, including the famed Yosemite Valley Loop Trail, which passes through some of the most notable sites the park has to offer, such as Yosemite Falls, El Capitan, Merced River, and Bridalveil Fall. If that's not enough to entice you, pets are also allowed to explore the Wawona Meadow Loop, another beautiful trail that covers just a little over two miles of the park.
Plus, all the campgrounds at Yosemite accept walk-ins and prioritize camper safety. So this spot is especially beneficial if you're traveling wit your pet via RV and looking for a safe place to camp out for the night. If you are taking your dog camping for the first time, make sure to do your research on how to prepare them, campsite etiquette, and items they will need.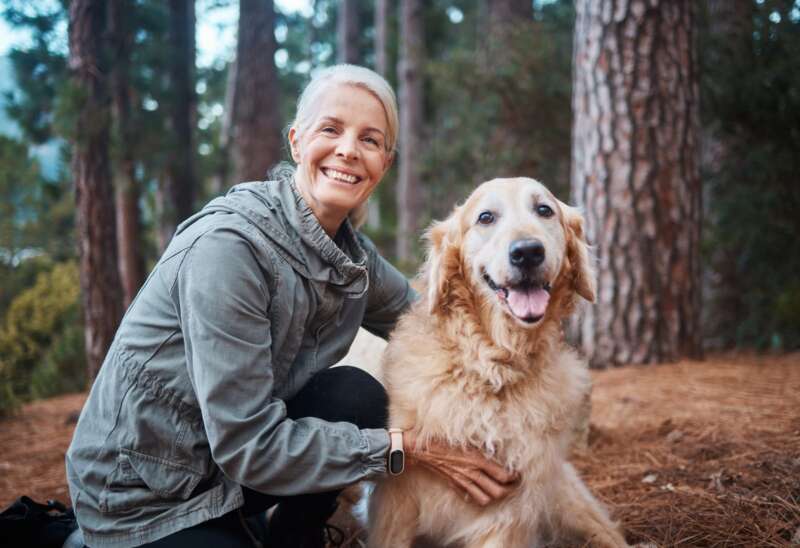 In any case, traveling to the nation's best parks doesn't have to mean leaving your beloved furry friend at home. In fact, you might be surprised by all the options you have for visiting gorgeous, pet-friendly national parks.