Wondering how to entertain yourself in a cabin? If you're planning a trip to a cabin, chances are that beautiful natural scenery will surround you, giving you plenty of opportunities to indulge in outdoor activities. However, there may also be some downtime during your stay, whether it's due to bad weather or simply wanting to relax and unwind. In these moments, it's important to have ways to entertain yourself and make the most of your cabin experience. Read on to learn some ways to do just that!
The 5 Best Ways To Entertain Yourself in a Cabin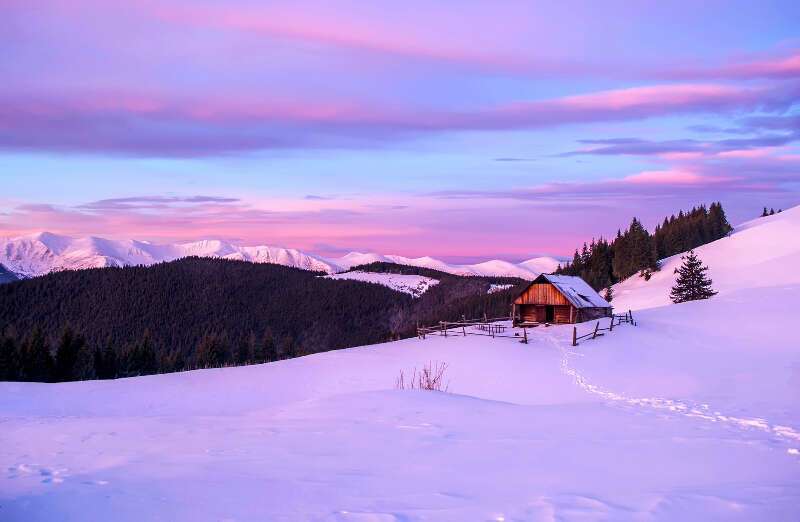 1. Embrace The Great Outdoors
One of the best ways to entertain yourself in a cabin is by embracing the great outdoors. Take advantage of the beautiful surroundings and go for a hike, a bike ride, or a swim in a nearby lake or river.
You can also try your hand at fishing, bird watching, or even stargazing if the night sky is clear. These activities keep you physically active while allowing you to fully immerse yourself in nature and appreciate its beauty. Remember, you don't need to travel too far from the cabin to enjoy what surrounds it.
2. Entertain Yourself In A Cabin By Unplugging
With most cabins being in remote areas, cabin visitors can take this time to unplug from technology and simply relax. Read a book, enjoy your portable hobbies, do some yoga, or meditate in peaceful surroundings. You can also play board games, cards, or puzzle games with your travel companions. Taking time to disconnect and recharge is essential for our well-being, and a cabin getaway provides the ideal setting to do just that.
3. Get Creative
Another great way to entertain yourself in a cabin is by getting creative. Bring along some art supplies and let your imagination run wild. You can paint, sketch, or even practice calligraphy using the natural scenery as inspiration. If you enjoy writing, use this time to journal or write short stories. Alternatively, if you play an instrument, bring it with you and serenade your friends and family by a campfire.
4. Plan Group Activities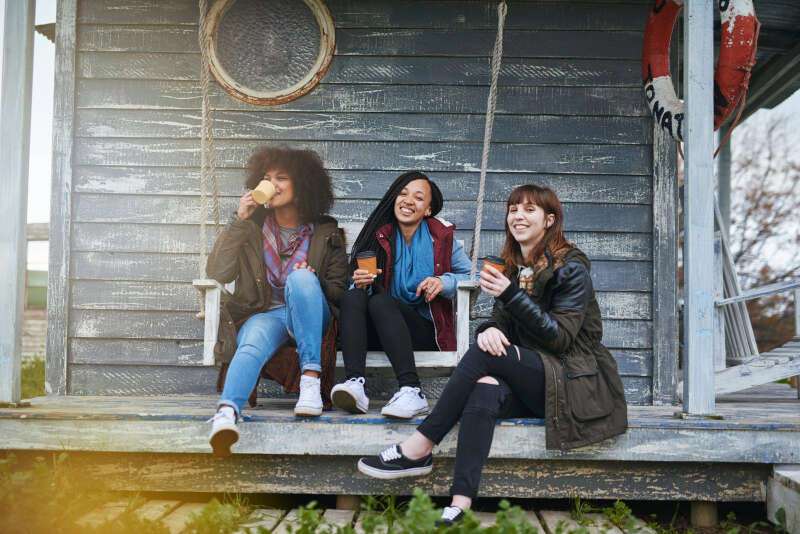 If you're traveling with others, plan some group activities to keep everyone entertained. These activities could include organizing a scavenger hunt, having a bonfire and roasting marshmallows, or playing lawn games such as cornhole or ladder toss. These activities provide entertainment and create opportunities for bonding and making memories with your loved ones.
5. Cook and Eat Delicious Meals
Food is a big part of any trip, and cooking in a cabin can be both fun and delicious. Plan meals together with your travel companions, try new recipes, or even have a cook-off competition. You can also make s'mores or hot cocoa over the campfire for a cozy nighttime treat. Additionally, if your cabin has a grill, you can have a BBQ and enjoy a meal outdoors while taking in the beautiful scenery. Review your cabin's inventory list and rental agreement so that you understand what you need to bring when getting ready for your cabin.
Whether it's board games, campfire songs, journaling, walking the dirt path, or simply cozying up indoors, enjoying a cabin and entertaining yourself should be effortless and organic. Enjoy your stay, and remember to live in the moment!