Are you wondering if there are hobbies you can bring on vacation? There is no right or wrong way to travel and vacation. Some people want to travel to adventurous destinations where they follow a jam-packed daily and nightly schedule. Some people want to settle down somewhere and relax. Many people like a combination of adventure and relaxation.
4 Portable Hobbies You Can Bring on Vacation
One way many people relax is through hobbies. If you think you can't bring your hobbies on vacation, think again. Keep reading to learn about four portable hobbies you can do anywhere.
1. Volunteering Locally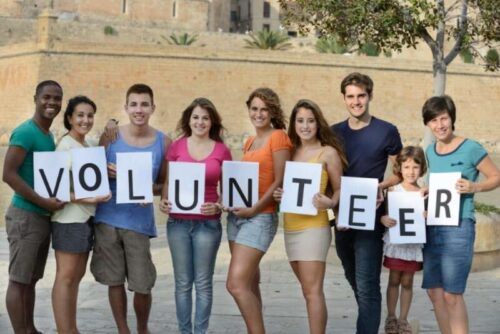 Volunteering isn't exactly a hobby you can tuck into a backpack and cart around with you. If you plan ahead, you can connect with local organizations wherever you're going and volunteer with them. There are great volunteering abroad programs for adults out there. This is a great way to step outside of typical tourist attractions, meet locals, and thank the community for hosting you. If you're worried you won't have the time or necessary skills to volunteer, consider making a financial donation to a local charity instead. While money can't replace your physical presence, it can help charities find local volunteers to continue their mission.
2. Making Homemade Meals
Most travelers want to experience the tasty delights of wherever they're visiting, from rainbow bagels in New York City to authentic sushi in Japan. While you should never hold yourself back from these experiences, you can keep up with your cooking hobby wherever you are. Like volunteering, this isn't a portable hobby in the traditional sense. You're probably not going to bring cooking utensils and pans from home! However, you can bring a cookbook wherever you're staying so you can make comfort meals in between taste bud adventures. Cooking is also a great excuse to explore local markets and learn how to make local cuisine.
3. Photography and Journaling
You don't want to forget your vacation. Even if you spend most of your time in a remote cabin by yourself, you should document your experiences and how they affected you. Photography is a great hobby for keeping a visual log, and journaling is a great way to keep a more detailed log that includes personal reflection, and being in a new place is a great opportunity to improve your travel photography skills. Cameras, journals, and pens are easy enough to pack into a bag for any destination, so photography and journaling are great portable hobbies to start at home and take wherever you go. Remember to pack the right charger for your camera if you're traveling internationally, and bring a journal with plenty of space for writing.
4. Quilting Kits
The hobbies we've described above all relate back to your travel and vacation. Consider learning how to quilt with quilting kits if you want a hobby that has no relation to traveling so you can enjoy it just as much at home when you need a DIY project. Trying a quilting kit is a great way for beginners to learn how to quilt and make something beautiful and useful for their home. These kits provide most of the supplies you need, so you can easily pack them up and bring them with you when you travel. If you already know how to quilt, these kits can still introduce you to new quilting patterns and skills that will expand your know-how no matter where you do it.
These four portable hobbies can fill your downtime when you're home or abroad on vacation. You can bring some of them in a backpack, while others simply require planning and skill. No matter how you like to spend your vacation, these hobbies will help you balance your time between adventures and relaxation.