Crafting: activity or hobby making decorative articles by hand. That's what the dictionary tells us when we look for the meaning of this term. Nowadays more people are using the term DIY, Do It Yourself. The great thing about these DIY projects is that they can be done wherever you are, whether it's at home or during your travels. With the help of the HERA members we've put together a list of 10 DIY projects. These would be a perfect distraction during this time of quarantine and lockdown, while you are stuck at home. You might discover new worlds, or projects you used to love but forgot about over time. But once we get to travel a lot of these projects make for great portable hobbies to take with you!
Bullet Journaling While Stuck at home
It has been a trend for a few years now, and we totally get why. Bullet journaling is deeply therapeutic. It's also super easy to start. All you need is an empty notebook and a pen, the rest can be whatever you want it to be. You can easily find inspiration on Pinterest for cute layouts or prompts to write about. We recommend a mood chart for the week/month/year, to reflect each day and to capture how the overall day went (as presented in the image). It's also a great tool to deal with hardship. This year Sophia lost someone dear to her. Googling "grief journal" and doing some of the prompts really helped her work through the grief. It's free therapy. But journaling doesn't have to be serious, you can add stickers and stamps to make it bright and fun. It can be anything you want it to be: doodling the cute dogs you saw today or writing down things you're grateful for. It's a blank page waiting to be filled by you.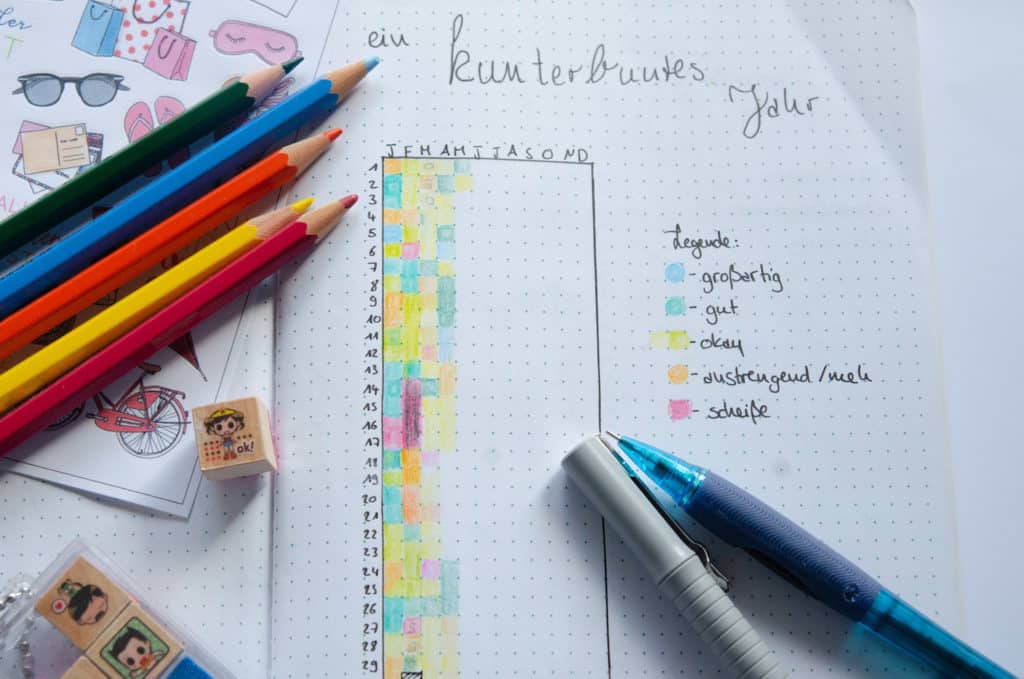 Sewing
Maybe you saw Martine's post in the Her Adventures Facebook group. She has been sewing masks this autumn with really cool fabrics. We asked her to update us on the fun of sewing.

'As a child I always wore self-made clothing. My mom made the most amazing outfits for my siblings and me. A couple of years ago I decided to take sewing classes at a local community center. Over the years I've been sewing clothing and items to color up my home decor. I own a sewing-machine, but you don't necessarily need one to sew. Recently I started making masks, very helpful to get through the large pile of unused fabrics. It's also a great project to use old bed linen, clothing or other textiles for that have been laying around. This way it can be a cheap DIY project.
How to find Inspiration
For those who would like to hand sew their own face-mask, check out Emma Sandy's tutorial on Youtube. It will take up a bit more time, and probably also patience. But at the end you have a great DIY mask to rock during this pandemic. But there are many great tutorials on YouTube. Have a look! For every person there is a mask and pattern available. Do you want to take your sewing a bit further? Check out all the amazing ideas out on Pinterest. And while you are doing that also check out the great pins by Her Adventures. Here are a couple of photos to show some of my recent project to inspire.'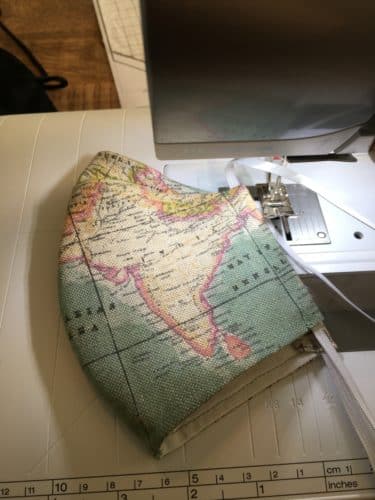 Knitting
Known as the queen of knitting and overall DIY maven is HERA'S very own Sophia. She explains why knitting is the best travel and gift giving craft. She just made socks for her dad.
Knitting is a fun travel craft, and fun to do while stuck at home, whether you're a pro and can knit while standing in the boarding queue or if you're only starting and re-watch the tutorial video sitting on the train. It also produces great DIY Christmas gifts! It only takes some YouTube tutorials to learn how to knit. Patience, some yarn and needles are also a must. Maybe you can even borrow some needles. I recommend circular knitting needles as you don't have to worry about your project slipping off the other side of the needle. You can start with a simple project like a headband or a scarf, though these are not as travel friendly as they gets large pretty quick. Soon you'll be skilled enough to make socks, the ultimate travel knitting project.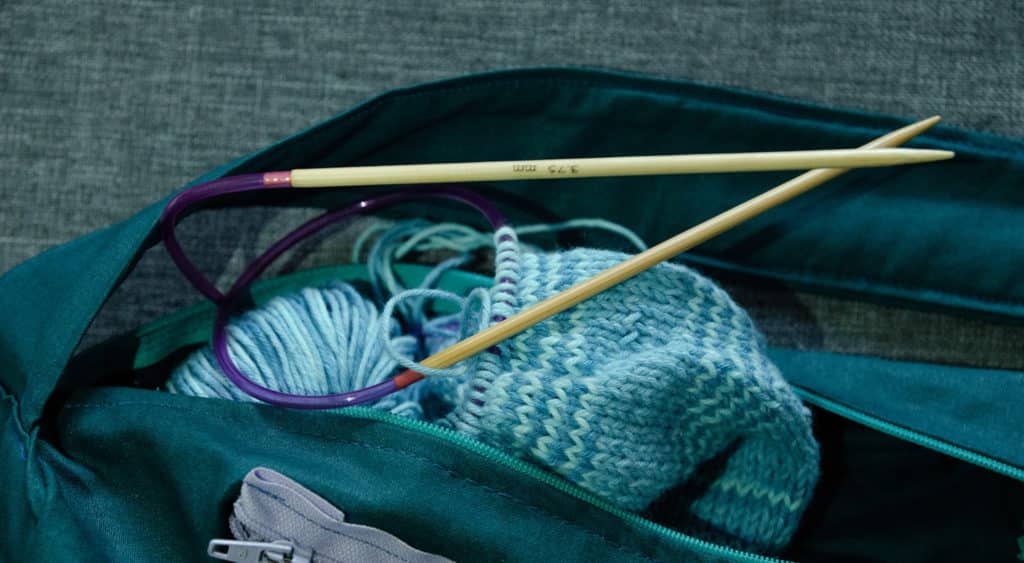 Pottery
Sophia just picked up pottery, which is maybe not one of those travel friendly DIY crafts, but a very fun one to try while stuck at home. Pottery makes great gifts for others.
Playing with clay will have you feeling like a kid again, partially because your first DIY attempts will make you feel like an untalented 5 year old. God knows I did. Then again, it's good to connect with your inner child once in a while. It's quite straight-forward, get your hands on some air-dry clay (as you won't have to bake it later on and just let it dry). Then look for an online tutorial for what you have in mind. My recommendation is trying to make a candle holder first. You can let your imagination run wild and they're perfect gifts. After the clay dried you can paint it with acrylic paint, giving it more uniqueness, and that's all there is to it.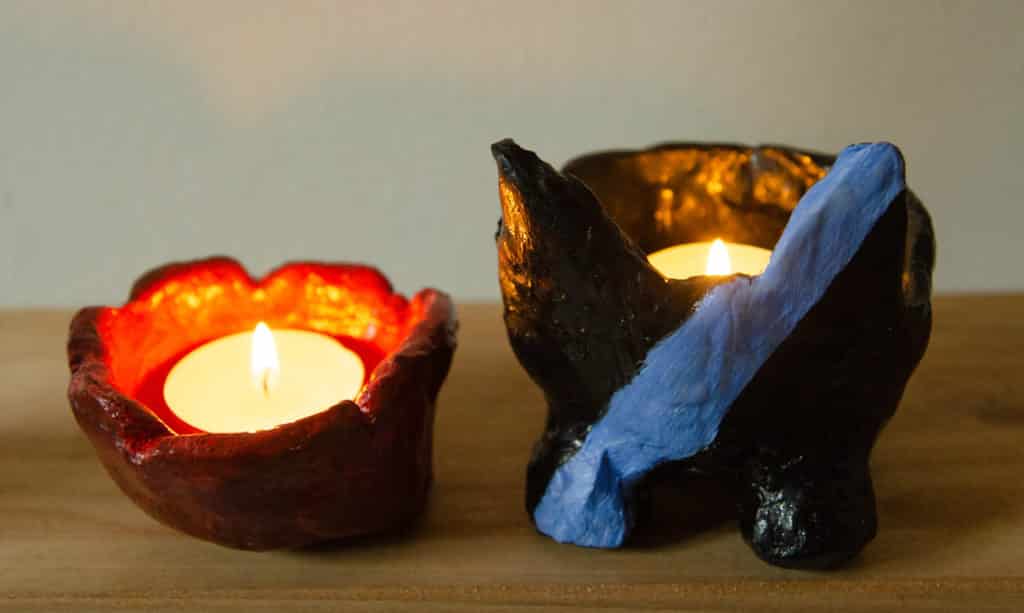 Card making is great while stuck at home
Nothing is more personal than sending and receiving mail. Connected to the art of letter writing is a nostalgic and romantic feeling, but unfortunately it's also an art that is dying a slow death. But there is light at the end of the tunnel. Now that we are spending more time at home and can't see our loved ones as much as we would like, more people have rediscovered the art of letter writing and making their own DIY cards.
With the art of card making you can get as crafty as you want while stuck at home. Printing paper and markers are bringing you a long way to decorate a simple card. For those of us not so sure about our drawing skills, washi tapes and stickers are a great invention. There are the obvious craft stores to buy your craft supplies at items for card making and letter decorating are also to be found at most discount-, book-, department- and even some grocery stores. For creative inspiration check out all the amazing card making ideas on Pinterest.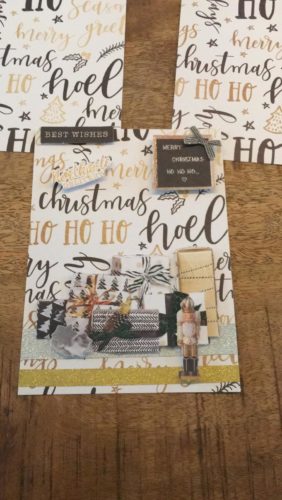 Cross Stitching
Katie-Beth has been cross-stitching everything from alphabets to horror movie scenes to her favorite destinations for years!
Cross stitching might seem like the ultimate grandma DIY hobby, yet it is anything but. It's super easy and fun while stuck at home. And honestly, there are fewer things more cathartic than stabbing a piece of fabric thousands of times while making something totally beautiful. Not to mention there are only a few "tools" required. A needle, some fabric, embroidery thread, and a pattern! If you want to make it even easier on yourself, grab an embroidery hoop so you aren't fighting with your fabric while you get your stitch on.
There are patterns for just about every movie, TV show, quote, book, destination, and just about anything else you can think of. Head to Etsy and snag a pattern, then run to your local craft store to grab any supplies you need. Or jump onto Amazon or Etsy (I just love Etsy) and snag a ready-to-stitch kit. Sometimes you can even find free patterns on Pinterest! What are you waiting for? Get to stitching 🙂
DIY Scrapbooking
Kate Anthony got inspired by her Mom's scrapbooks to travel, and start her own scrapbook. Get inspired to venture out and how to put down your stories and all your amazing photos.
At the age of 6 I pulled an album off of the shelf. Inside was a world of wonder, exotic places and adventures I never thought existed. There were photos of my mother frozen in a time of happiness while she explored, and more importantly, pieces of history glued to pages. As I got older, my mom helped me understand that these mystical places existed, and these pages held her memories of those trips. I remember being entranced by her book done on the former Yugoslavia. Not only was it interesting as the country no longer exists, but I was also a budding historian and I spent minutes just staring at coins which are out of circulation. When I began to travel, I knew I had to create a similar scrapbook for each year. I now have completed 4, with the most recent being my 2019 adventures. In this book, I was able to spend my summer exploring the former Yugoslavia – even recreating photos my mom took 30 years before.
Scrapbooking is Meditative
The process of my scrapbooking has really put me at ease during this unknown year. I have been able to go back and enjoy my memories from 2019 while also looking forward to my book I'll be doing for 2021 (with a few trips already planned!). Normally, I take a sprocket sticker paper and printer from HP and I combine it with the diary entries I collected from the trips themselves. I like to keep a small notebook with me on every trip to make sure I don't miss any details or blur any dates. I also will collect things for the book. Coins and Postcards are often a given, but I will also collect any passes, tickets and even sometimes some flowers I have picked. My favourite scrapbook section from 2019 was when I went to Serbia and I got to include photos of my great grandparents who emigrated from the country. This was also the time where I finally heard my mother's maiden name pronounced properly – having these personal touches embedded with my words will forever keep these trips in colour as I move past the years.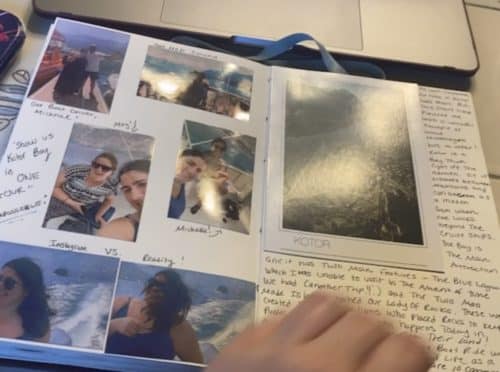 Diamond Painting
You may have seen Sara Berglund her diamond paintings in the HERA community. She is sharing her tips to turn your own photos into this great art project.
During the Covid-19 social distancing I, like most of you, have struggled with the lack of travel opportunities. To keep myself going and to keep the memories of the many trips I have taken before alive while stuck at home, I decided to make something special out of my favourite vacation pictures. Diamond painting spoke to me since I'm a sucker for anything sparkly and colourful, and I have a lot of time on my hands. Just be aware that making these kinds of pictures is a pretty big time commitment. My larger pictures have each taken a few months to complete. They have around 100 000 separate little pieces which are all put in place one by one. The ultimate DIY project for a winter of restrictions and lockdowns.
The Process
The first thing to keep in mind when it comes to diamond painting is what type of picture you want to create, and which size to make it. For pictures with more soft colour transitions such as sunsets and ocean views you can keep it pretty small, while more detailed photos such as groups of people, flowers and forests tend to lose a lot of that detail in smaller pictures. When you have selected your photo and the size you want it to be, you can send this information to the sellers of the diamond painting kit. I ordered from Homfun via Aliexpress and was shocked at just how quickly I received it. They were very professional and easy to work with as well, so I can warmly recommend them. You will then receive a package containing the little plastic diamonds in small, numbered pouches, as well as some tools and a canvas. The canvas will have your pattern printed on it with symbols corresponding to each colour diamonds and a layer of glue, so you can simply attach the diamonds in the right place. It is much like paint by numbers. It may be a long process, but you can't argue with the results!
DIY Beauty Products
Self-care beauty products and crafting can make for an interesting combination. Often we indulge in self-care by just opening a bottle of wine or visiting a spa. But did you know that most of the ingredients to our beauty secrets can be found in our kitchen? Pamper yourself while stuck at home!
This is a quick one. With just 1 ¼ cup sugar, 1 tablespoon of cinnamon, 1 cup oil and 10 drops of cinnamon essential oil, you can make a wonderful cinnamon body scrub. Here is another super easy, but very indulgent one. To make your own DIY foot scrub, use just 1 tablespoon each of lavender oil and rosemary oil, along with half a teaspoon of sugar. The oils will moisturise your feet, while the sugar will exfoliate them and do its magic. Pinterest is full with amazing recipes to make your own beauty products. And if you don't want to search for hours and get overwhelmed? Tracey from Don't Mess with Mama recently wrote this article about skin care recipes.
Making DIY Clay Jewelry
Polymer clay jewelry has taken the world by storm and for good reason! It's a great way to support small businesses, which is a trend we're all about. You don't need much to get started on your DIY project. I started by ordering polymer clay online from various hobby stores, as it's hard to find here in Missoula, MT, USA.
The Process
Once the clay arrives, the conditioning starts. I condition my clay by running it through a pasta machine. I got mine for $5 on Craigslist. Every time I roll it through the machine, I fold the sheet of clay in half, with the opening of the fold facing away from the machine as to not trap any air bubbles in the clay. I probably do this 15-20 times at least, but it depends on how well the clay is conditioning. The conditioning process definitely takes practice and time to execute, but makes a huge difference in the quality of your pieces once baked. If the clay isn't conditioned well, the pieces will have bubbles after baking.
After conditioning you can use multiple tools to make your shapes, ranging from metal or plastic clay cutters, clay extruders, free hand cuts, and more. After cutting my pieces, I lay them on a piece of copy paper and then lay that on a ceramic tile I got from Home Depot that I leave in the oven while it's preheating. This ensures the tile holds the heat evenly. I typically bake my pieces at 275 degrees Fahrenheit for about an hour. Once done baking, I let them cool and then sand the edges with my Dremel. After that I drill holes for jump rings and any other hardware or brass pieces– and ta-da- earrings are done! It's a pretty time consuming process in the end, but that's what makes it so satisfying. It's an incredible feeling to know people find something you've totally transformed with your hands worth purchasing!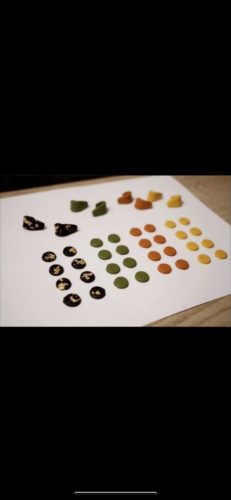 Martine is from the Netherlands. Six months of the year she travels with her husband who works on a cruise ship. When she isn't exploring new places she loves to read, write postcards, and crochet. You can follow her on Instagram as @martinemuis, on her blog, or watch her video's on youtube.