What the hell do I do now? At the beginning of this year I found myself saying this exact thing. My dream job had just fallen through the week before Christmas. I was supposed to be relocating from Dubai to Qatar on the 3rd of January to start this new life and this path set out for me.
A Plan Fell Through – What The Hell Do I Do Now?
On the 2nd of January (which is also my birthday), I remember looking around at my packed boxes in my apartment that I was due to move out of the next day. I just sat there and cried as I couldn't believe what had happened to me in just over a week. I went from having my dream job, new apartment, new direction, new life to having no job, nowhere to live and no clue what to do next.
I booked a return flight to
Vietnam
to visit a friend of mine and to have a vacation and try and get away from everything that had just happened.
When A Windows Closes, A Door Opens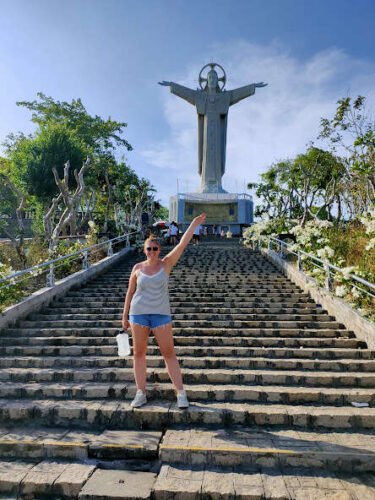 Whilst I was there, I found this entire new world of expat living and working, this complete lifestyle change in terms of location, food, culture and cost of living. I had this desire to move to
Vietnam
and yet I kept thinking "I'm too old, I should be getting another job, I don't know what I would do in
Vietnam
, what would my family and friends think, is it safe, etc, etc, etc".
My gut won the battle. I moved to Vietnam in March of this year and had the most transformational experience of my entire life. I chose to ignore all of those questions as I knew if I listened to them, nothing was going to change. That job falling through was a sign for me that I needed to make a big change in my life. Even if I didn't know what result it was going to give me.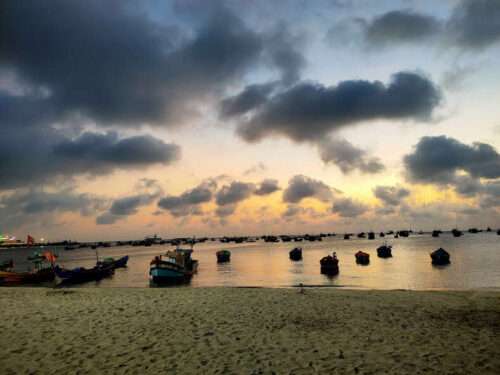 Since I moved here I have travelled all over the country, I have started part time work teaching English as a foreign language and I have met some incredible people with incredible stories to tell. But without sounding too cheesy, I have truly discovered a side of me I never knew could exist. I would be lying if I said it was all fun and games the entire time, I have had periods of 'what the f&*k have I done – the reality is though that they are insignificant times in comparison to the immense sense of accomplishment I am feeling.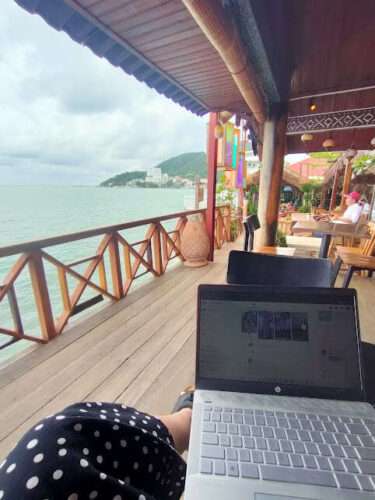 Thank you for taking the time to read this post. I am writing it in the hopes I can inspire those of you who are in a similar position or who have had a similar experience. Do not listen to your mind, it is designed to keep us safe from harm. Our brain thinks the unknown can bring us harm. Listen to your gut. If your gut is telling you to take that trip – take it. If your gut is telling you to move to that new place – move there. I promise you that everything else works itself out.
Love Amy xoxo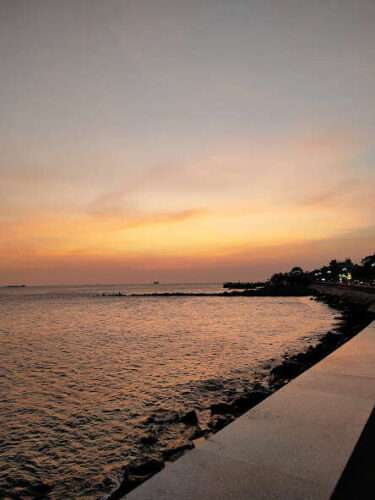 Hey! I'm Amy! I'm from London and have been travelling since I was 3 weeks old so I think it's safe to say I was born with ants in my pants! I have worked in the retail industry for much of my career including 10 years living and working for a British luxury retailer in Dubai. I finally broke out of my corporate chains and decided to live life on my own terms starting with moving to Vietnam to live and discover a new side of myself! I now coach women to do the same thing, to put themselves and their dreams first!