Vietnam is a beautiful country that offers travelers a mix of beaches, rivers, caves, pagodas, and bustling cities. There is so many wonderful things to do that you might feel overwhelmed. Fear not, I have made an attempt to jot down the tips to make your travels easy so you can see the most beautiful places in Vietnam. I hope this helps.
The Most Beautiful Places in Vietnam
I took an 11 day trip through Vietnam with 3 other friends. We spent around VND 8,000,000 each. I did the following route: Hanoi – Cát Bà (La Han Bay) – Tam Cốc (Ninh Binh) – Hué – Hội An – Ho Chi Minh City (HCMC).
Things to Do in Vietnam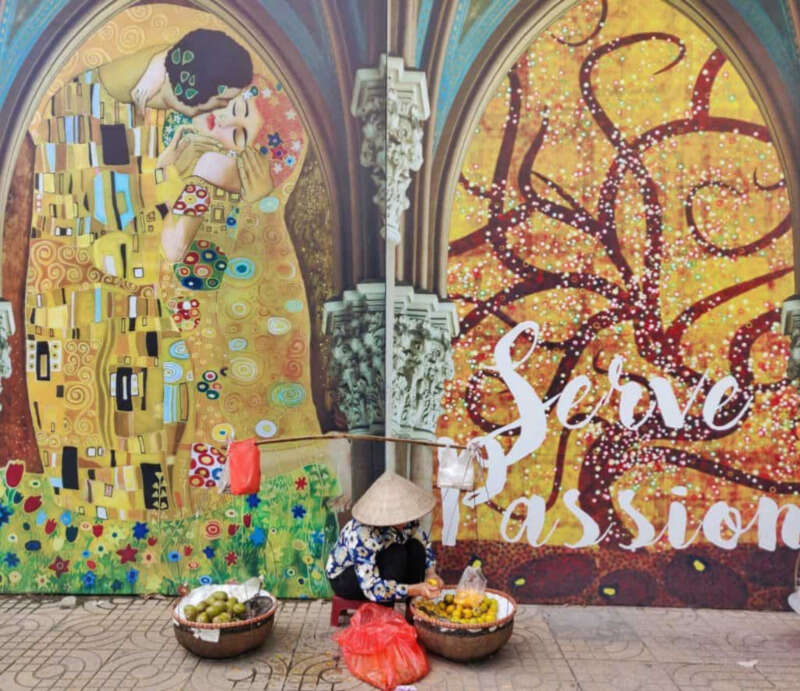 Water Puppet Show
Try watching the Water puppet show it in Hanoi, as it is the best show offered in any of the towns in Vietnam. The Hanoi show costs VND 100,000. If you miss it in Hanoi, there are others in Hội An (VND 80,000) and Ho Chi Minh City. Make sure you book tickets for the show in advance because they sell out quickly.
Bonus tip: If you go to the Museum of Ethnology in Hanoi, they do a free water puppet show a few times a day in the garden's pond. The show is a nice perk and is only 20-30 minutes long. Entrance to the Museum is VND 40,000.
UNESCO World Heritage Sites
Vietnam has 8 UNESCO World Heritage Sites, try covering them all. Out of these, 5 are cultural attractions and 3 others are natural sites. These are among the most beautiful places in Vietnam.
Cultural – The Imperial Citadel of Thăng Long – Hanoi, Citadel of the Hồ Dynasty, Complex of Hué Monuments, Hội An Ancient Town, and the Mỹ Sơn Sanctuary.
Natural – Ha Long Bay, Phong Nha-Ke Bang National Park, and the Trang An Landscape Complex.
I was able to visit several UNESCO World Heritage Sites during my trip to Vietnam.
Hội An Ancient Town
Definitely visiting Hội An Ancient Town in the evening when roads are lit up and it is lovely to walk around. It has many romantic cafes and restaurants. You can walk around Hội An Ancient Town without paying a fee, but to enter sites you need to buy a ticket (VND 120,000). One ticket lets you enter 5 attractions or heritage sites in ancient town. You can pick any of the attractions that interests you and they have totally 22!
Trang An
We decided to do a boat tour of Trang An. There are 3 different routes for boat rides and you can pick one of them. Make sure you check reviews of each route to see what interests you the best. We picked the route 3, which has the longest cave and was mix of temples and caves. The cost of the tour depends on if you are going to do per person (VND 150,000 each) or rent your own boat (VND 800,000). It is among the most beautiful places in Vietnam.
Bonus Tip: While in Trang An, don't miss Mua Cave. It is a good walk up the hill and great view from the top! Entry will run you VND 100,000.
Hué
I did a day tour of Hué that covered a lot of places in Hué and let me glimpse some of the sights on the route to Hội An. The tour went from 10am and reached Hội An by evening (around 8pm). I hired a wonderful driver named Mr Hai (hohaihue@gmail.com, +84 90 510 35 81). He spoke English, was very kind, and charged USD 80 for the day trip.
The day trip in Hué covered: Citadel of the Hồ Dynasty (an additional VND 200,000), Thien Mu Pagoda, and Tomb of Khải Định. On the way to Hội An we covered Lập An Lagoon, Lang Co Beach, Hải Vân Pass, and Marble Mountain.
Floating Market
If you're wanting to go to the Mekong Delta or Cái Bè Floating Market, make sure you go a day early and stay in Cái Bè. The floating markets are held at during sunrise.
La Han Bay
Overnight Hạ Long Bay cruises were too expensive, so we took a day cruise of La Han Bay. I got mine for 15 dollars, booked it from my hotel in Cát Bà after arriving.
Da Nang Dragon Bridge
Da Nang Dragon Bridge is a really fancy attraction and a working bridge. The dragon breathes fire at 9 PM on Saturday and Sunday nights. I missed seeing it for myself, but a friend that saw it recommended it.
Đồng Xuân Market
The Đồng Xuân Market is the best place in Hanoi to shop. Everything is wholesale. Hanoi also has night markets near the Old Quarter, which has an amazing stretch of stalls which you shouldn't miss.
Massages
Massages in Vietnam are great. I really found them relaxing and less expensive compared to other countries I have traveled to. Leg massages cost approximately VND 80,000 – 100,000 and a body massage is approximately VND 250,000.
Other Areas to Explore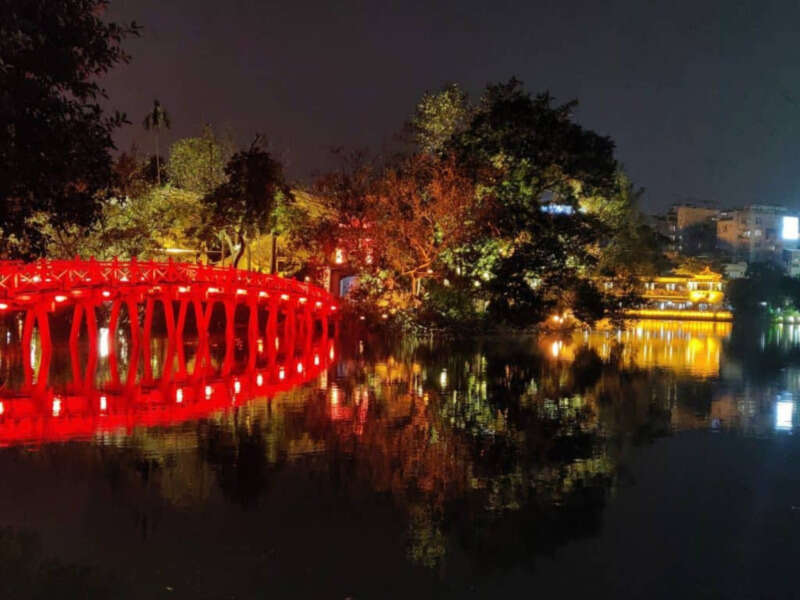 Personally I did not think Ho Chi Minh City was one of the most beautiful places in Vietnam, because it is just another hustling city. I suggest people spend more time in north and central Vietnam. Around south, Củ Chi tunnels and the Mekong Delta are worth visiting. I recommend to go south only after covering the northern and central parts of Vietnam.
Unfortunately I was not able to cover Phong Nha-Kẻ Bàng and Sa Pa because my trip was not long enough. I definitely suggest that you include these places if you have enough time, as both locations are absolutely gorgeous!
Transportation
During my trip, I took a range of transportation. We traveled by bus from Hanoi to Cát Bà and then Cát Bà to Tam Coc. Buses can be booked from the place you're staying or with a tour organizer.
The overnight train journey from Tam Coc to Hué was great, the compartments are extremely clean and comfortable. The train is usually more expensive then buses, but we did it for the experience. These tickets need to be booked in advance, can be done online. Taking the train is a great way to see the most beautiful places in Vietnam.
I've already talked about our day your to Hué, but that journey was done via cab rental! We took one flight: Da Nang to Ho Chi Minh City.
For local transport, we always used Grab taxis as we were 4 people, it worked well for us.
You can rent a bicycle or bike to go around Tam Coc,Cát Bà and Hué. If you are considering hiring a bike in Hanoi or Ho Chi Minh, re-think, traffic is crazy and no one follows rules; it may be a chaos.
General Tips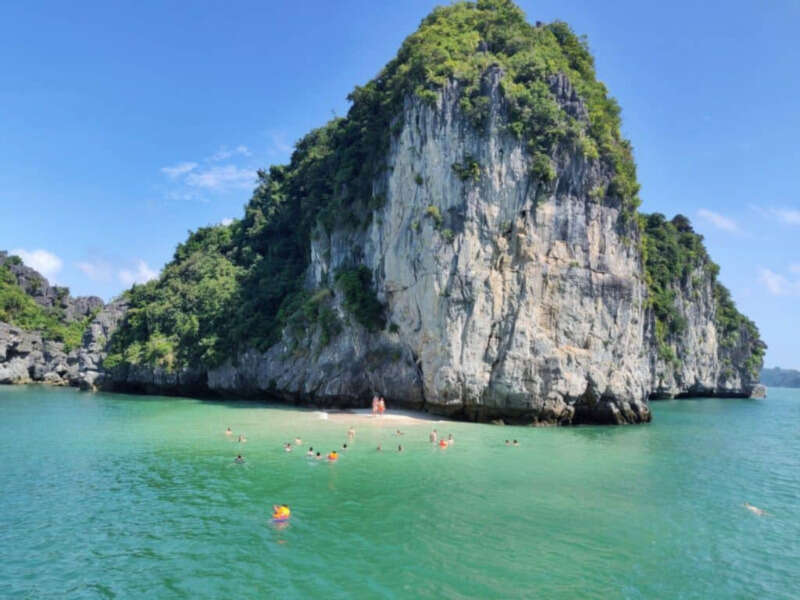 Accommodations
My friends and I did mostly rentals during our trip to Vietnam. In Hanoi, we stayed at an Airbnb called "Authentic Family Stay". I suggest staying in the Old Quarter. We stayed in the Nhat Mai Hotel in Cát Bà, which was clean and had a very sweet host family. The Tam Coc River View Homestay was a great place to stay in Tam Coc and had a good view of the lake. Finally, we stayed in the Skybird Homestay in Hội An, which offered free bicycles to roam around with.
For Vegetarians/Vegans
If you are a vegetarian or vegan, you may find it a bit difficult to find dishes for your need. I got few tips from other travelers that I wish to share. In terms of veggie meals, gá is chicken, bò is beef and cá is fish. If you're trying to avoid meat, look for those and avoid them. You can use the app "Happy Cow" and "Vegan Passport" to find restaurants that serve veg.
Language
English is rarely spoken and it might be a challenge to find anyone who could understand or speak English. I recommend using a translator app; I kept an offline Google Translator.
Currency
For currency, I recommend carrying USD or Euros. Most of our hotels would convert and say we can pay equivalent dollars. So it worked out easy, we did not have to convert all of our dollars elsewhere. There are ATM withdrawal machines everywhere, so it wouldn't be a issue to withdraw money too.
Sim Card
I recommend finding a way to have cell phone service. For me, I got cell service through a purchased sim card. I got my sim card at the Airport for VND 250,000. Viettel works great and has good connectivity everywhere.
E-visa
E-Visa approval takes about 3-4 days. There are many fake links regarding the Vietnam visa, do not fall for them. This is the genuine link.
Now that you know about the most beautiful places in Vietnam, I hope you will soon visit this beautiful country.
Arshii is from Bangalore, India. She is an engineer by education, who is on a break from her corporate life to explore the world.
"I wander a path paved by open minds and trusting eyes, guided by willing feet and a desire to bring you with me."
I am a hodophile, a thrifty backpacker, a wanderer, an ailurophile, sucker for colors, lover of Himalayas, strong believer of karma and a nomad who is fond of chaos. Nature is my calling and travel has always been feeding my soul.
This is an attempt to create timeless images and memories. An attempt to capture colors and energy in the imagery. From crackled wood textures, to the shimmering oceans, ornate architectural details and the ancient ruins, to find beauty in everything surrounding us. A space to display my travel stories and photography.