Travelling as a family can be a fun, rewarding experience. Seeing your children's faces as the warm sun hits their skin for the first time and they tip their toes in the balmy water are memories that you'll treasure forever. Of course, every family is different, which is why it's important to choose the perfect spot for you, whether you're a family who love water sports, want to swim or just like to relax.

3 Child-Friendly Beaches In The Algarve
Are you looking for fun activities for your next family vacation? Portugal has it all. The Algarve, in the south of the country, is well-known for its sandy stretches and stunning views. It's also close to Faro airport, making it a popular choice for families with children, who don't want to have a long onward journey on top of their flight. Whilst getting around the Algarve is possible without a car, for those who want to visit several different beauty spots, having a vehicle is the best option for carrying around all your family's gear.
The only tough decision is deciding which of the Algarve's beautiful beaches you'll visit first – here are three child-friendly beaches in the Algarve to get you started.

1. Praia de Marinha
Praia de Marinha is one of those spots that will truly get you into the holiday spirit. Known best for its striking landscape and pristine sand, you'll want to make sure that you have your camera at the ready in order to catch some memorable moments.
You do need to be able to navigate down a set of steep steps in order to get to the beach, but if you have slightly older children, tempt them forward with the promise of Praia de Marinha's caves, rockpools and snorkelling. Little explorers will love discovering the rock formations and the high walls created by the cliffs mean that you feel like you're in a protected beach paradise.
If you enjoy hiking as a family, take the scenic route along the top of the cliffs and carefully look down at the water. There are several viewpoints, which allow you to get a breathtaking view down onto the beach below.

2. Praia de Odeceixe
If you're looking for a wide, open beach with plenty of space for the kids to run around on, then look no further than Praia de Odeceixe. As well as the chance to jump over Atlantic waves, the beach backs onto the Ribeira de Seixe, a stream that runs across the sand and is perfect for families to paddle in and dig sandcastles. There are also plenty of small rock pools and lagoons for curious children to investigate and look out for local sea creatures in.
The beach is lifeguarded and has a Blue Flag award for sustainability, meaning that it's the perfect spot for children to play without you worrying about them digging up any rubbish. The waves can be strong, so make sure to keep your kids under supervision, but for adults who are off childcare duty, the waves present a great opportunity for surfing. Whilst it might be too small for experienced surfers, it's perfect for those looking to give a new sport a try whilst on holiday, and older children are sure to love bodyboarding into shore. There are two surf schools, so you can simply rent equipment, or get some tips from the professionals in a family lesson.

3. Praia de Dona Ana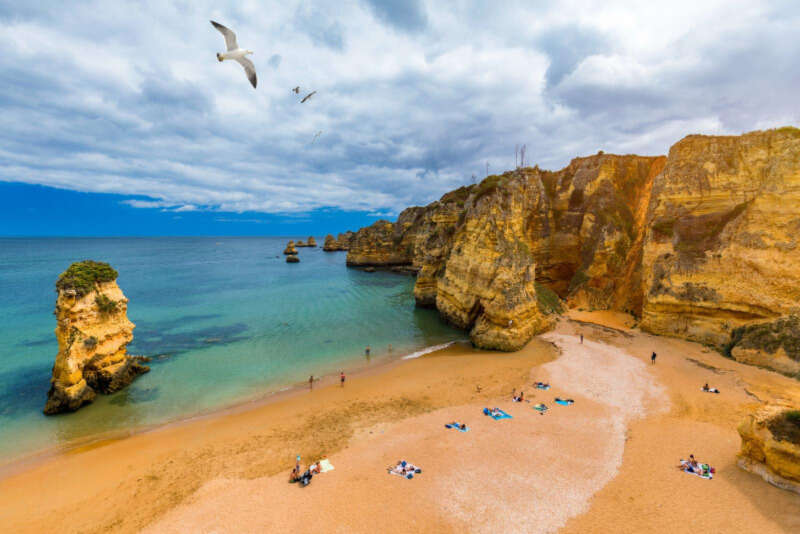 Often considered one of the most beautiful beaches in the Algarve, Praia de Dona Ana boasts golden sands, calm water and public transport links. The cliffs protect sunbathers from the wind and form a natural cove that is perfect for families to explore. It is easier to get to than some of the steeper beaches, as a set of established steps takes you right down onto the sand.
This beach is lifeguarded in the summer, but it's great for families who just want to enjoy a classic beach day of paddling and building sand castles, as it doesn't attract jet skis or water sports due to the lack of choppy waves. Older children will enjoy snorkelling, as the clear water allows you to discover the underwater flora and fauna.
As all parents will know, bringing snacks with you is an essential part of any day at the beach, but there is a restaurant on the beach, as well as several options back up on the cliffs, should you need them.
Make sure you are well prepared with these 20 things to buy for your next beach trip.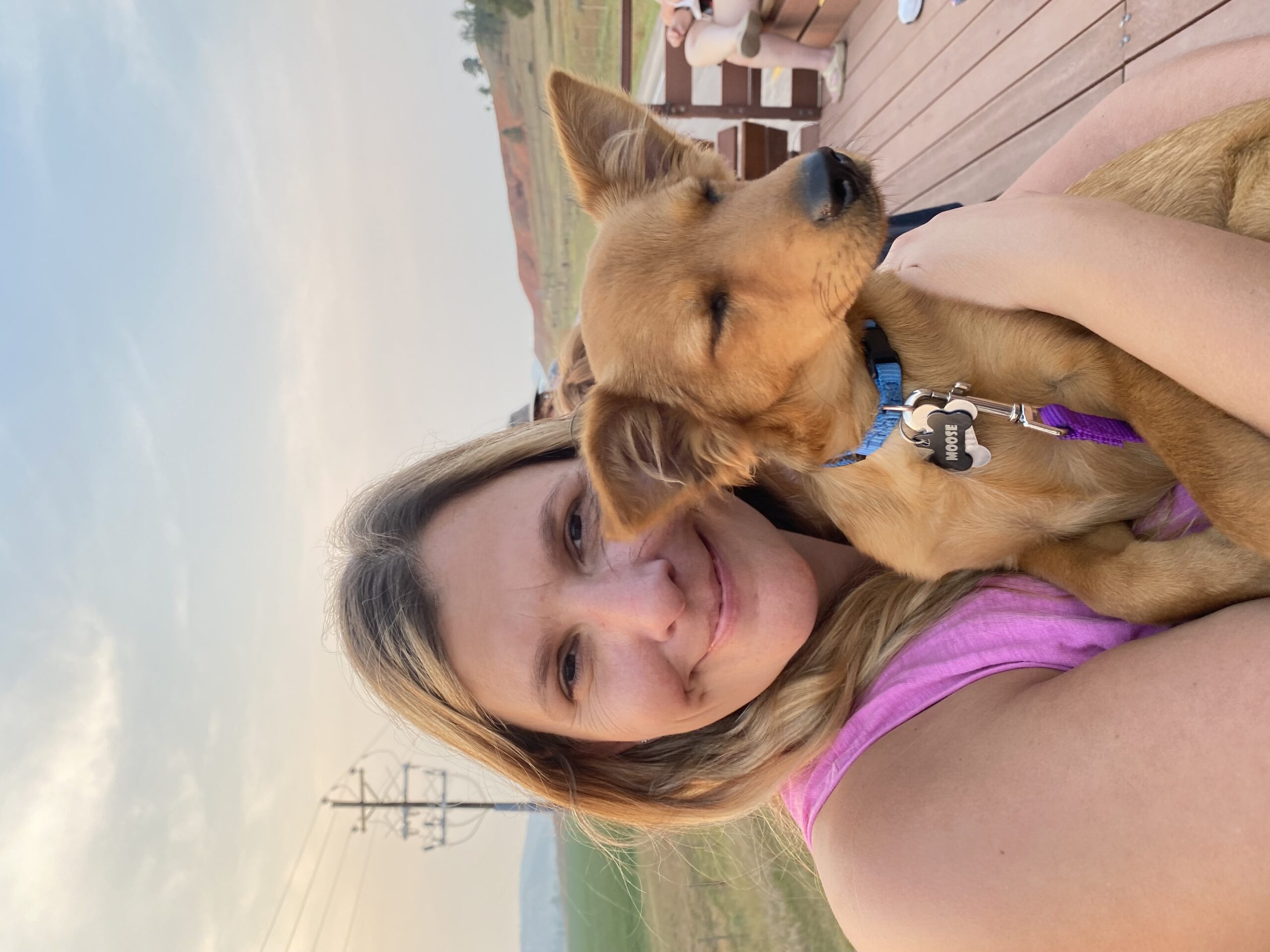 Jenny grew up in Germany. All she ever wanted out of life was to leave and have adventures. Jenny always traveled as much as the budget would allow, and when she met her husband traveling became a full-time thing. You can follow Jenny on her blog and Facebook.