Qatar is much more than an up-and-coming Middle Eastern peninsula. It's a place my family and I have visited since I was a child, but I've always wondered how to travel alone as a woman in the Arabian terrain. Filled with futuristic skyscrapers, ultramodern architecture, ancient Islamic design, and traditional Dhows on its beaches, Qatar has quickly become a hub for tourism and world-class sporting events such as the renowned soccer World Cup.
After many short and quick trips to its capital, I've mastered how to travel alone as a woman in the country.

How to Travel Alone as a Woman in Qatar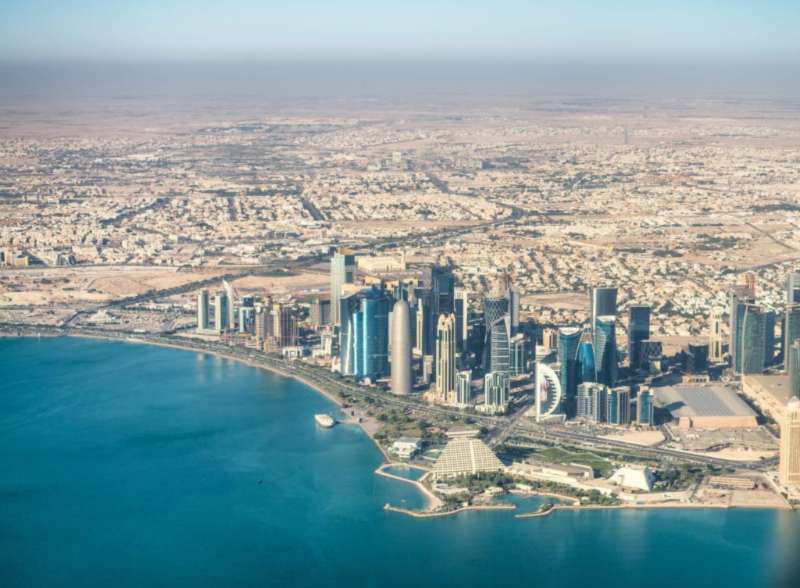 Safety
Qatar is safe. In 2021, it received an overall GPI (Global Peace Index) score of 1.605 which makes it the 29th out of 163 countries on the worldwide ranking. Crime is almost non-existent due to its stringent laws, and petty crimes are isolated and limited. There is also a high presence of security officers and police.
With over 88% of its population being expats, Qatar aims to make its nation as safe as it can get to attract more businessmen, tourists, and expatriates. With that in mind, I knew I would have nothing to lose travelling alone. I've lived in far busier and larger places in addition to being born and raised in Saudi Arabia – visiting Qatar alone, multiple times in fact, was a no-brainer.
For any out of the city trips, like a safari desert trip, it is imperative that solo female travellers only partake in an organised tour led by a reputable touring company. As with any destination, travelling alone should be met with caution and logical thinking. It's vital to know that no matter how safe a place is, there is always a chance of danger if precaution is not practiced.
Getting around is straight-forward. It's either the taxi/Uber or the Doha Metro Train. The train service is similar to that of Dubai's. It's cheap, costing only 2 Qatar Riyal for a one-way trip. Taxis and Uber are also available everywhere, but it should be noted that as the country is relatively 'new', not all streets and roads have names. On the GPS, most streets still don't have names. It's important to know the nearest landmark of the accommodation to be able to direct the taxi driver of the end destination.

Tourism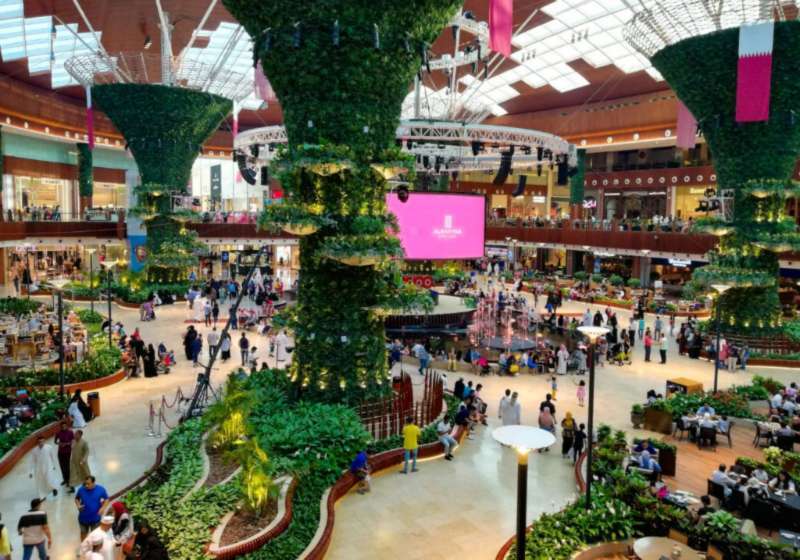 Qatar is one of the biggest exporters of natural gas in the world, making the country very wealthy. And thus, luxury is a way of life. Designer fashion, opulent hotels, sumptuous food, amongst other expensive things, are everywhere. As a tourist, this was something I did not pass on. Personally, I live a very social and materialistic lifestyle, so Doha was serving its purpose for me. There are ample malls to visit and endless shops to explore.
Perhaps the most visited mall is the Villaggio Mall in Doha. Reason being is the canal and gondola inside the mall itself. It's certainly a catfish destination for those that dream of visiting Venice, Italy one day.
As much as I like grandeur and city lights, I prefer and love tradition and culture. People who know me understand how important it is to me that I immerse myself in the local culture whenever I travel. In the Middle East, souqs (marketplaces) are a huge thing. Amongst the many merchandise for sale in the market, colourful carpets are one of the greatest things being sold in Souq Waqif, Doha's famous Arabian market.
The souq is built on the site of Doha's century old trading market. The buildings are made with daub mud and is literally old. At first glance, it's easy to assume the market is a ghost town. But the souq remains a hub of activity, where commerce and gossip meet.
But Souq Waqif isn't just an old market where people can buy local and handmade stuff. It's also a place where visitors can learn more about Qatar's culture. Here, tourists can hold a falcon in their hands. Falconry is a traditional sport in Qatar, and the market is home to a falcon Souq where people can see the birds up close. Some other activities include watching camels and horses, learning about pearls, shopping for Middle Eastern gold, and eating local delicacies in the many restaurants paraded in the market.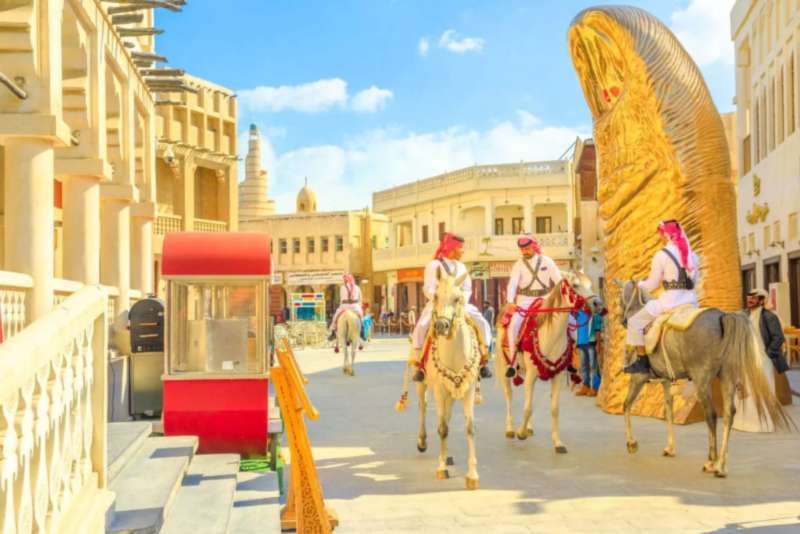 And as with any countries in the desert, Qatar is a haven for desert trips. The desert is only about half an hour drive from the city or the airport. There are endless sand dunes and even an inland ocean water. I was picked up from the airport terminal and brought directly to the desert. I was offered free Qatari tea and of course, a camel ride. I didn't pass on riding the four-wheel on the sand dune, which was exhilarating!

Clothing
As an Islamic country, Qatar is no different than its comrades. It's not as strict as Saudi Arabia, but it's also not as open as the United Arab Emirates. While local women wear an abaya and a bourka, tourists don't have to. But shoulders and knees should always be covered up. That's the basic rule of thumb. Wearing skirts and shorts, while not illegal, are frowned upon and will illicit dirty looks. When travelling to a foreign country, much more alone, it's best to go under the radar and not attract attention. Inside hotels, however, women can wear anything, but it's best to stay modest and wear conservative clothing.

Food
Indulging in the world of food is always on the agenda when thinking about how to travel alone as a woman. It's a safe way to immerse myself in the local culture and enjoy an immaculate gastronomic experience.
In Qatar, fishermen are known for selling dried and smoked fish especially during the Dhow festival at Katara Beach. The Katara Traditional Dhow Festival is a celebration where traditions are revived and renewed. It has been established as a prominent destination for heritage, culture and tourism, reinforcing its role in preserving the authentic marine heritage and the customs and traditions of the ancestral past.
For breakfast, Qataris normally have a light meal that includes yoghurt, cheese, olives, and, of course, coffee. Lunch is usually the heaviest and main meal. It is always started by a spread of mezze followed by mains like lamb or chicken stews.
Travelling alone in Qatar as a female did not intimidate me one bit. In fact, I felt very empowered knowing I am armed by research and awareness before diving into the adventure myself. As long I was dressed modestly, respected the culture & religion, and was hyper-aware of the laws, travelling Qatar was a breeze and very much enjoyable. The country is one of the safest places in the world, and there are unlimited ways to enjoy your vacation.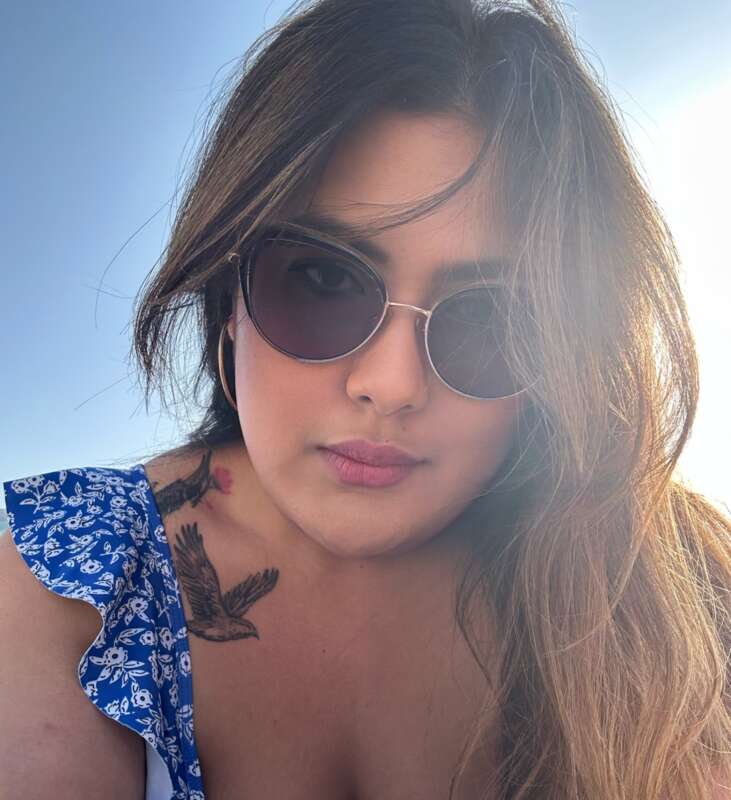 Rachel is an intrepid world traveller, lifestyle connoisseuse, and Girls Who Travel's resident beauty advisor. She is a lover of the ocean, flowers, movies, journalism, and has a penchant for medium-sized tattoos. When she is not busy with life, she writes stories of her globetrots as well as tips & tricks on how to make the best out of travelling.