Trigger Warning: Descriptions of Violence
Wondering why your next vacation should be to the Mediterranean? Because Rome is a must-see city! There are many hidden gems in Rome. And that's why there's a certain pang in my chest whenever people say they only want to visit Rome for a day or two. It's not enough to tour the must-see tourist attractions of Rome, because there are tons of behind-closed-doors kind of attractions. If you're a first-timer in Rome, you'll want to visit the obvious and famous hotspots. Places like the Colosseum, the Pantheon, or the Trevi Fountain.
Hidden Gems in Rome – The Unfrequented Spots
But as much as they are an outstanding part of the country's history, you'll eventually realise that you'll want to see more. The crowd in these usual landmarks will make it almost impossible for you to take in the true beauty of the Eternal City. Especially if you're a returning visitor and you've already been to these places.
There are secret spots in Rome that really make the city rich in history and culture. I would consider these jewels as off the beaten tracks. The world doesn't call Rome "The Eternal City" for nothing. The ancient Romans always believed that no matter what happens to the world, Rome would go on forever. And these spots are an important part of Italy's culture and somewhat dark history. After centuries and decades, visitors and locals are still able to visit them and bask in the antiquity of the city.
Quartiere Coppedè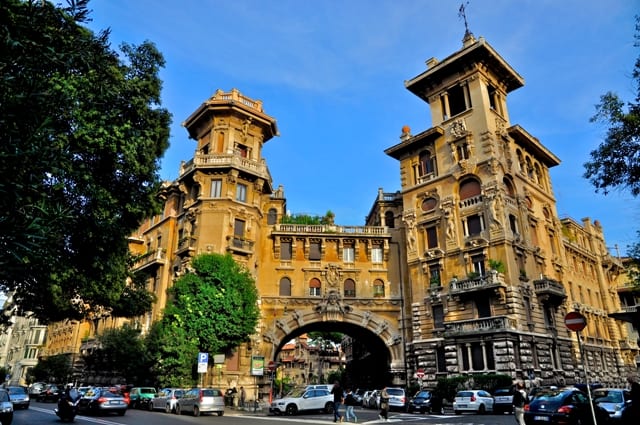 This architectural piece of Rome located in the whimsical neighbourhood of Piazza Mincio is definitely an often-missed landmark. Built in 1915, architect and sculptor Gino Coppede had circuitously designed this quarter, now residential compound, with dainty towers, cornices, galleries and columns.
It also features human and animal figures, clocks and crests, frescoes and inscriptions: every decorative element in the book and then some. The materials he used are stone and brick, marble, terracotta, wood glass, and wrought iron. It's a mixture of baroque and gothic style. A famous director even shot and filmed a couple of his horror films here!
It is arguably one of the best hidden gems in Rome. It's bang on in the middle of the city, yet people tend to ignore it. You will have to settle for a picture from the outside, though. You wouldn't be able to enter, as it's a private residential building. So relish in the luring beauty of this architecture and observe its intricate design from afar. Follow the the wide arch and you will reach a two-tiered fountain decorated with frogs. Perfect for a selfie snap!
Santa Maria della Scala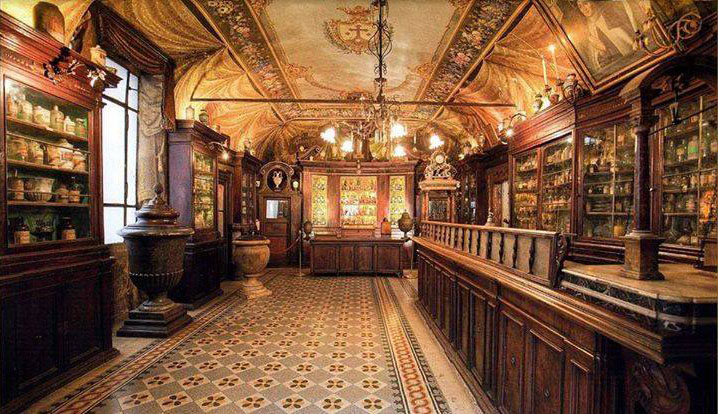 Head over to the Trastevere neighborhood and visit the ancient pharmacy of Santa Maria della Scala. The apothecary was built in the 16th century and had been treating patients up to 1954. It is so hidden that you won't even notice the tiny entrance door. It is located on the first floor of the ancient monastery in Piazza della Scala.
Back in the day, it was a friar who would welcome and treat patients. The friars introduced the patients and visitors to herbs, potions, unguents, oils, and clays. Basically, the friars concocted any natural and unnatural chemistry products they believed could heal a human being's illness. They offered these to the oncoming cure-seekers. It is truly one of the best hidden gems in Rome.
As soon as you step into the dark and eerie threshold, you are instantly taken back to centuries ago. You can still smell the potions and lotions created by the Catholic chemists hundreds of years ago. The walls, displayed bottles of medicine, potions and antidotes all tell a story. The friars of the Discalced Carmelite were experts in the study of botany, chemistry, and medicine. So much so that they were hailed as the "Pharmacy of the Popes". Because back then, all the Popes would visit and seek help from the friars.
Santo Stefano Rotondo
If you're visiting Italy, then you already know about the churches. You can't visit the country and not go into one. But Rome, in particular, is a city of churches. You've heard of St. Peter's and Santa Maria Maggiore, but I bet you haven't heard of Santo Stefano Rotondo.
If you're an intrepid traveller ready to look beyond the most Instagrammed churches and the tourist books, visit this church as soon as possible. It is definitely one of the best hidden gems in Rome. It is the largest circular church in Rome. Entering it is like going into heaven's light. Its high ceiling boasts a beautifully lit altar flooding in from the windows. In fact, it's a popular local choice for wedding venues.
But don't let this beauty fool you. If you look at the painting and art in and around the church, you'll see how gory and violent the décor really is. From bearded men being boiled, fried, grilled, crimped, singed, and eaten by wild beasts to boys being buried alive, torn apart, and chopped up.
You will also see women having their breasts torn with iron pinches, tongues cut out, ears screwed off, jaws broken, and bodies stretched upon the rack. Anything violent that you can think of, name it, and it's here. Yes, it is disturbing. But also, it's part of Italy's dark history. And in some sick, twisted way, it's actually beguiling. It's like a scary horror film that you continue to watch and even end up doing a standing ovation in the end.
Via Appia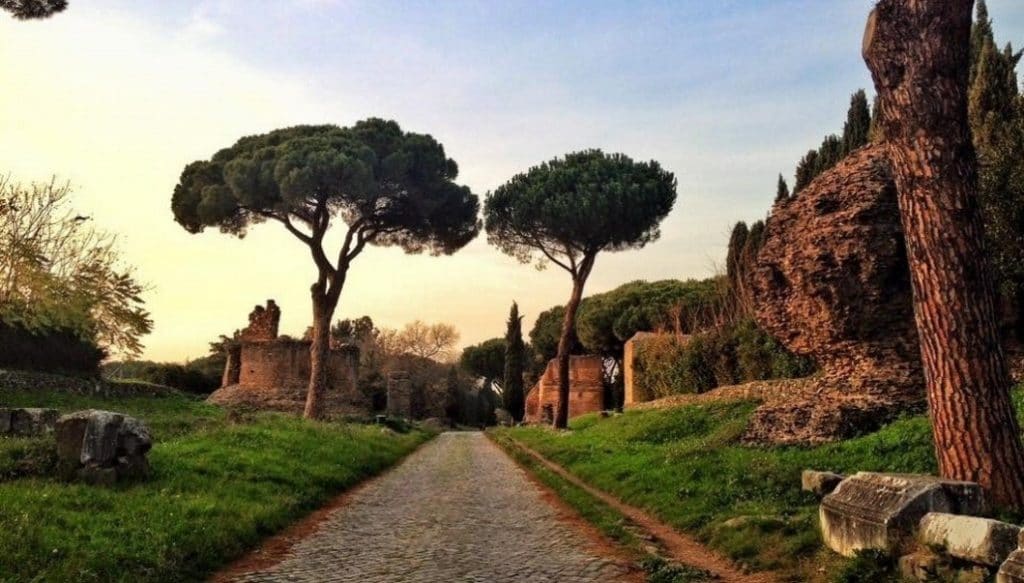 The Appain Way is one of the first and strategically most important roman roads of the ancient republic. The road allowed trade and access to other countries like Greece. It is still very much visible today and open to visitors, but not well-known, which makes it one of the great hidden gems in Rome. Many significant tombs and architecture line its borders, so there's so much more to see than the road itself. Some of the sights to see during your walk are the ruined Roman monuments, two Christian catacombs, and a church marking where Peter had a vision of Jesus.
If you're a history nerd, you'll know that Spartacus' army was divided and hemmed in by Crassus' eight legions. The Gauls and Germans were defeated and Spartacus himself fell while in battle. Pompey's army intercepted and killed hundreds, if not thousands, of slaves who were escaping. Adding to all this, 6,000 prisoners were crucified by Crassus along the Appian Way. There is literally and metaphorically blood on these streets. These roads in Rome have a rich and dark history that you shouldn't miss.
Catacombe di Roma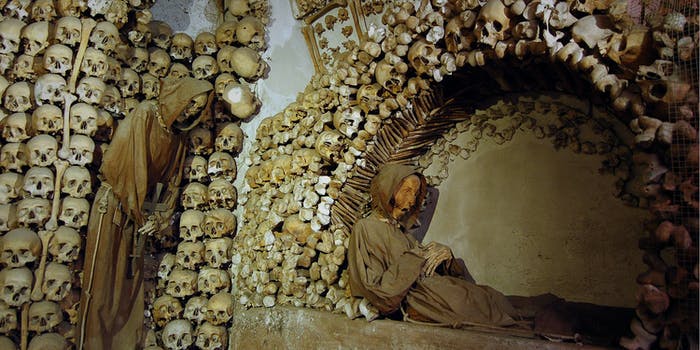 I saved the best for last. I'm a huge horror buff, and visiting the Catacombs of Rome brought me that scare and thrill I'd been looking for. But it's not the sole fright that intrigued me, it was the stories of the many skulls and bones – pieces of once living humans. Now they are just decorations, they complete the art of the catacombs.
It's eerily beautiful and sinister at the same time which makes it one of the more perfect hidden gems in Rome. Every skull has a history to tell. I could stay there for hours and hours and I wouldn't run out of things to see. In fact, it didn't feel right for me to take photos inside because I wanted to respect the deceased.
Although the catacombs are most famous for Christian burials, there are also Jews and adherents of a variety of Pagans buried here. The townspeople buried the rich and the poor alongside each other. It is a true testament that underneath it all, we really are all the same. Humans buried here were once friars, farmers, rich aristocrats, and other citizens of the city.
All of them stripped away of everything else and reduced to skeletal beings – a bunch of bones. There are 40 known catacombs in Rome (many more undiscovered) but only 5 are open to the public. So, research your way into one and learn about the lives of the dead. You'll step foot in one of the scariest hidden gems in Rome. I promise you it's worth it.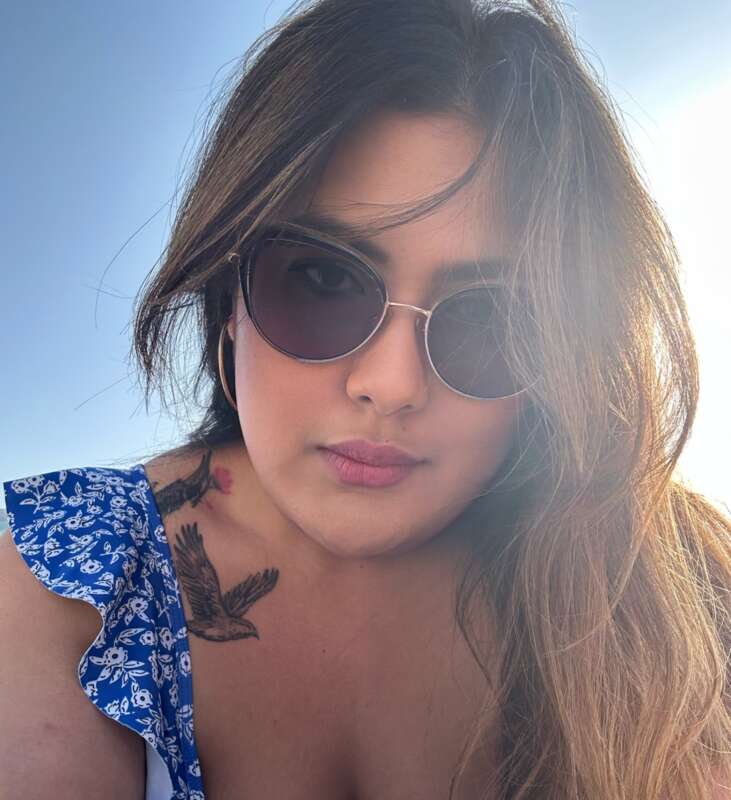 Rachel is an intrepid world traveller, lifestyle connoisseuse, and Girls Who Travel's resident beauty advisor. She is a lover of the ocean, flowers, movies, journalism, and has a penchant for medium-sized tattoos. When she is not busy with life, she writes stories of her globetrots as well as tips & tricks on how to make the best out of travelling.