Spend some time in Munich, Germany! Besides Berlin, Munich is one of the most popular destinations in Germany. If Covid made me realize one thing about travelling, it's that I missed it! Nonetheless the situation has taught me that exploring your own wider "backyard" can be fun as well. With that in mind I booked a city trip to Munich and headed down to the south of Germany.
Munich – More than just Oktoberfest!
Arriving in Munich made me feel a bit like entering another country. The first thing I recognized were the clean streets and parks. Throughout the city there are plenty of green oases such as the old and new botanical garden, Hofgarten – where the head quarter of Bavaria's prime minister is located – and, of course, the famous English Garden.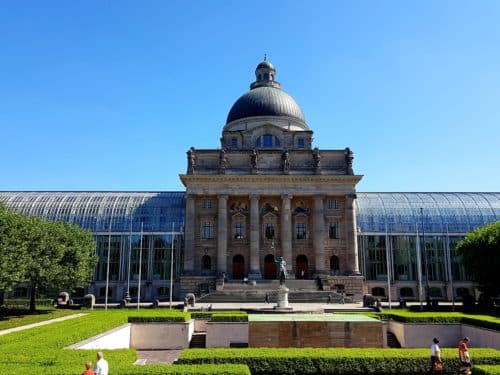 A long history
When you spend time in Munich, Germany, remember it is city with a long history. Founded in 1158 and turning into Bavaria's capital city in 1508, the town still holds a lot of these influences from the past. This can be observed, for example, at the famous new city hall or the Karlstor, which also represents the west entry to the town. Both buildings were built in new-gothic style.
Main Attractions
City Hall
As I mentioned before, Munich city hall is the main touristic hot spot in town. The chimes, which show a traditional scene of the Bavaria in older times, rings three times a day. This attracts a lot of tourists. When the weather is good, people love to stroll around or take a rest in one of the above mentioned parks.
Surfing
If you prefer more action, you can also go to Eisbach river and watch young people surf the waves. The Eisbach river manmade, and it is located at the entrance to the English Garden. It's is famous throughout the world for being the largest, best and most consistent city centre location for river surfing. There is a stone step at the outlet of the river that generates a standing wave about half a metre tall.
Olympia Stadium
Another highlight during your time in Munich is the possibility to climb the roof of Olympia Stadium. It's located in Northern Munich, at the heart of the Olympiapark, and was built as the main venue for the 1972 Olympics. You have to buy a ticket to climb to the top. From up there you have a view over a wide area of Munich.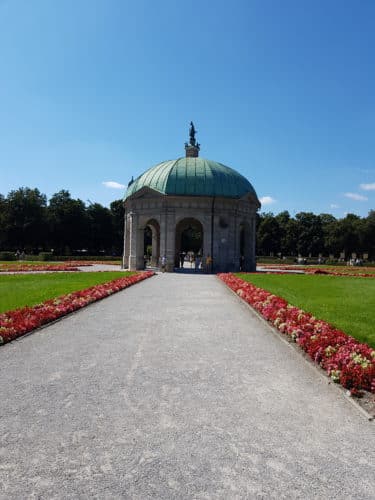 Exploring Downtown
If you like to walk around town, you most definitely need to walk down the famous pedestrian area connecting Karlsplatz (which is also called 'Stachus' by the locals) to Marienplatz. Down this road you will find plenty of shops and pubs for a lovely break. If you admire architecture, this is definitely the place to go! The Karlstor was first documented in 1301, and the neo-baroque Justizpalast (Palace of Justice) and the Kaufhof, the first postwar department store built in Munich, are must-sees.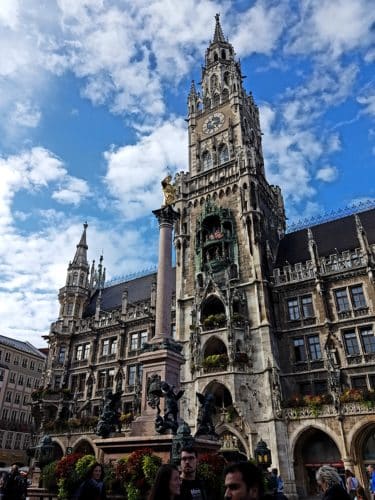 Theaters
Are you interested in theaters? Then this area might bis a must-visit during your time in Munich. The city provides a central spot for its historical theater, as well as for 'Kammerspiele' ('intimate theater'). In contrary to a theatre 'Kammerspiele' are focusing more on the interaction and dialogue of two parties of the play, instead of an ornate stage design.
Historical Munich
Driving around via bus, you will see a lot of the city. Germany has an excellent public transportation system! Many of Munich's buildings are still build in new gothic style, which makes them look rather majestic.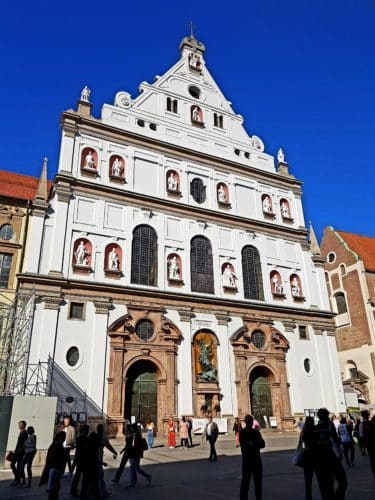 Museums & Other Entertainment Options
Catching a bad weather day is not a bad thing either. You can visit one of the plenty of museums that tell about the towns history, technical stuff of even ancient Egypt. For the fun lovers there are also a lot of entertainment options like escape rooms, laser tech studios, etc.
Public Transportation
Within Munich there's no need for a car to get around. The public transport system is well organized. You can choose between busses, trams or the metro to get from A to B. Within the main area of the city those leave about every 10 minutes. For tourists there are special day passes to save you some money. Also there are various opportunities to do a multi-language hop on-hop off tour bus tour to take you to all the highlights the city has to offer. This way you can enjoy your time in Munich without worrying about where to park your car!
Schloss Nymphenburg
The baroque-style castle was built in 1664. It's surroundings offer a park, a pond, and 180 hectares of land to explore. You can take a tour of the interior of the castle but you will need to buy a ticket. In the first section of the park you will find sculptures of Roman gods all over. It's an absolutely peaceful place, where tourists as well as locals love to slow down and just enjoy the beauty of the moment. There are lots of famous castles in Bavaria!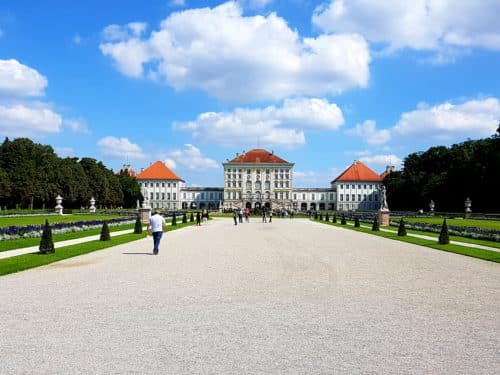 English Garden
The English Garden clearly is Munich's most famous park. Spanning 86 hectares you can spend a whole day there and not get bored. Besides a beautiful green landscape scenery and forest areas, you will also find beer gardens, kiosks, playgrounds for kids, as well as touristic highlights like the Japanese tea house, the Chinese tower or the Greek Monopteros. The visitor magnet with its 10 columns and domed roof was built by King Ludwig in 1831. However it was not finished until 1936. From this place you have a beautiful view over a large area of the park. During summer you have the chance to book a traditional Japanese tea ceremony at the tea house.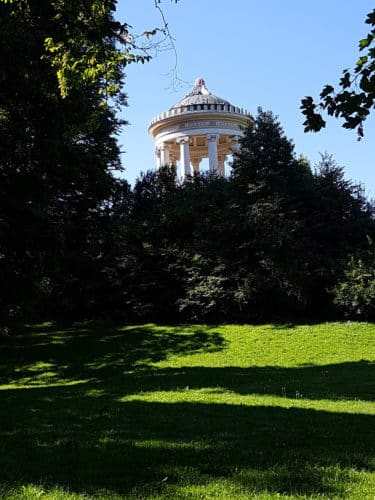 Munich is famous for Oktoberfest, but it's not the only place to celebrate! Check out the 12 best places to celebrate Oktoberfest outside of Germany.