At first, I am freaking out. "Where is it?" "Where is it?!" It's 6AM and I am panicking. If you know me well, you know I have been documenting my travels for over 2 years with my Go-Pro.

Egypt & The Lost Go-Pro
This post contains affiliate links. This means we make a small commission at no cost to you if you click through and make a purchase. All prices listed are accurate at time of publication. 

At Cairo Railway Station
As I go through my backpack on the Cairo Railway Station ground, my best friend darts back onto our overnight sleeper train to see if it's left there. We have no clue how long we have until the train leaves the station for it's next destination. As I finish going through my backpack confirming it is not in there, she comes out of the train doors shaking her head.
I don't believe it. It has to be in there. I can't possibly be minus my Go-Pro.

Running back on the Train
She stays with my baggage as I run back on the train explaining to them the best way I can (language barriers can make these situations especially difficult) it has to be in there. Our train host and I tear apart this tiny sleeper room searching for my lost Go-Pro. Nope, not there.
I come off the train so confused – trying to sensibly recall the last time I filmed. You know those vivid images you have in your head of certain moments? I remembered being so excited to capture the vibrant green fields with the sunset through the moving train's window. I know it's on there.
This train could start moving at any second. Though after recalling this, I cannot help but try to look one more time.

Help from the Train Crew
I rush to the train door to check for the third time. An officer signals that they open it for me, and now we have me & two crew members searching for it. Still nowhere to be found. Everyone frantically searching, we feel the train getting ready to take off. As I am rushing towards the doors, the cabin host has his phone out ready to take my number just in case it does pop up. The train is now creeping forward and the doors are open. As I say each number (language barrier made this hard, too), the train speeds up. I am watching the ground move & as I say the last number, I jump. And I am without my Go-Pro.

A storm of emotions
In this moment, I feel so many emotions- overwhelmed, confused, sad. I sit in silence for a minute or two, collecting my thoughts and trying to calm down. My best friend reminds me, it could have been my passport. It could have been my phone. Losing the go-pro is the obvious better alternative. And for a little, to keep my calm, I just kept thinking "It could be worse, it could be worse."

A shift in Mindset
Just a couple hours later, my mindset shifted. As I crafted an e-mail to the train company explaining the situation & pleading for them to please keep an eye out, my best friend sent me a picture to use as a reference for what my Go-Pro looks like.
She screenshotted a video of us dancing to the macarena in front of thousand year old ruins in Alexandria. The go-pro dangling from my wrist as usual, while we dance & laugh away.

A Realization
In that moment, I realized something. The go-pro is simply a tangible, replaceable item. And as much as I love capturing moments & reminiscing through them later – what matters most is I LIVED that moment.
This trip I saw the Great Pyramid with my own two eyes & I climbed inside it. I touched thousand year old ancient inscriptions & walked inside tombs dug deep into mountains. We stood in a room surrounded by real mummies and I prayed where baby Jesus once laid. I met people of a totally different culture & background and while that may be true, I realized how similar we still are in so many beautiful ways. And my favorite part of all, I walked away feeling sad – not solely because our trip had come to end, but for the first time in all my travels I felt like I was leaving friends behind in this country 4,000 miles away from home that just two weeks ago seemed so foreign & to be honest, a bit intimidating to me.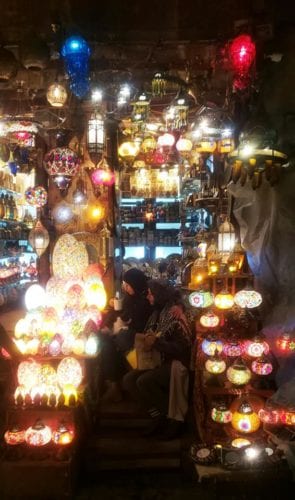 Though it's unfortunate I am leaving Egypt Go-Proless, the experiences I had and memories I made here could never truly be told by short clips anyway. The moments I had & the growth I will continue to have from it, is ultimately priceless.

I've realized the Go-Pro is simply just a thing.
What I did leave Egypt with is much more than a Go-Pro is ever worth. I left with new friends, priceless memories, & a new outlook on life.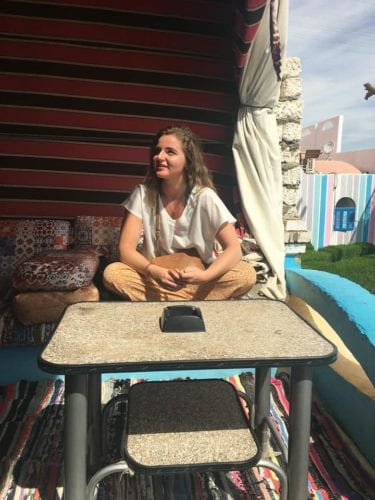 Are you thinking of buying the perfect travel camera? Try the GoPro HERO9 Black – Waterproof Action Camera!
A 20-something entrepreneur who has fallen in love with what our beautiful world has to offer.