Back in January, Girls Who Travel community member Zainab posed a wonderful question in our GWT Facebook Group: How do we look after our mental health while traveling; what goes in our " travel self-care toolkit"? After weeks of thought (and gathering intel from our community), we are finally ready to present this awesome list of products, strategies, and general tips for handling mental health and building a travel self-care toolkit for our next trip!*
*Note: We are not medical professionals. Definitely consult a mental health professional to find what works best for you.
This post contains affiliate links. This means we make a small commission at no cost to you if you click through and make a purchase. All prices listed are accurate at time of publication. 
Building a Solid Travel Self-Care Toolkit
Take Your Meds!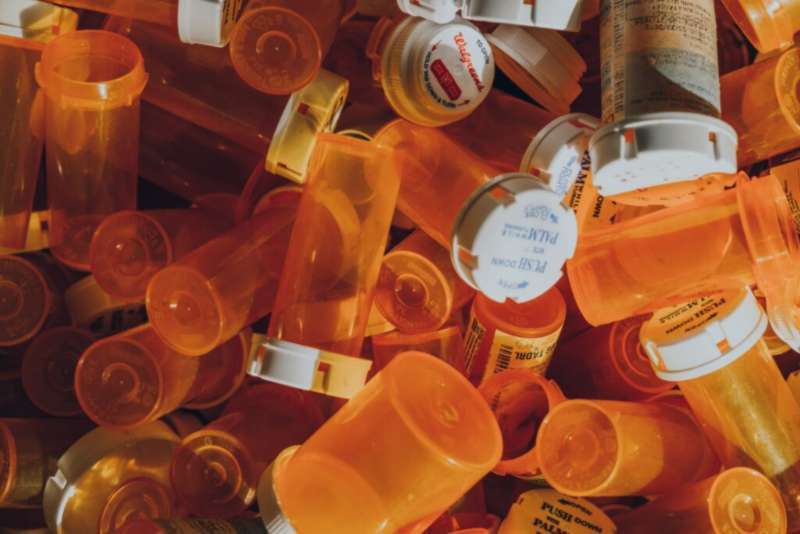 If you've been prescribed any sort of medication by a mental health professional, take it! Medication is probably the most important item for our travel self-care toolkit. There is absolutely nothing wrong with taking medication for mental health issues (as GWT Team Member Devan wrote in her post on Traveling with Anxiety). Traveling is not the time to decide to go off the meds, so take them!
Another tip? Courtney B suggests making sure you're used to your medications/dosages before you travel. Adjusting to a new environment and a new prescription all at once can be incredibly overwhelming. If possible, adjust, then go.
Finally, make sure you're carrying a physical copy of your prescription with you everywhere you go! The last thing you need is for your meds to get confiscated and your travel self-care to go out the window. Know how to reach your doctor in case you need a refill on the go.
Get Centered
New sounds, smells, sights, and even time zones can leave us feeling a little off kilter. You feel like something is just off – this is where getting centered comes in. SO many women in our GWT community suggested spending time to get rebalanced before getting out to explore. Getting centered can be through yoga, meditation, quiet reflection – whatever makes you feel back in balance! Make this an essential part of your travel self-care!
It's amazing how some simple stretches can totally change your day. One yoga gal we really love is Yoga with Adriene, who creates short, easy to follow yoga videos right on YouTube – no subscription required. I try to always travel with a yoga mat, but realize that isn't always feasible. In a pinch, I'll throw down a towel and go through my daily yoga flow. If you need some inspiration, we also have Airplane Yoga and Travel Yoga for you, right here in GWT. Yoga greatly contributes to your travel self-care!
When in doubt, breathe it out. Sitting down for a few moments of deep breathing and meditation can help you find balance, no matter where you are. HERA community member Seldon suggested an app called "Oak", which I promptly downloaded and fell in love with! It's free, guided meditation that allows you to track your progress, unlock badges, and will even give you some nature sounds to fall asleep to. Download it for Apple here. Calming your body and mind should be essential to your travel self-care.
Finally, get grounded. If you're ever feeling overwhelmed, many of our members suggested going over the 5 senses. Take in your surroundings and focus on what you can see, smell, taste, touch, and hear. Once you're in tune with your environment, you'll probably feel more secure! Another tip came from Julia L., who suggests a "find my feet" method – just spend a few moments to find where your feet are and take some deep breaths.
"Security Blanket"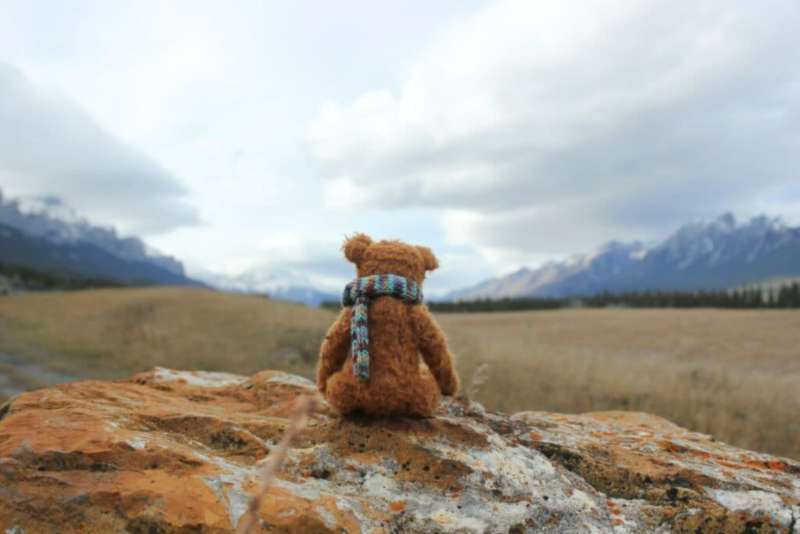 Did you have some sort of blanket, teddy, or something else super soft that you carried around as a kid? This was your security blanket. It probably gave you some kind of comfort, especially in new situations. Now, you're older and probably still have some sort of trinket (or maybe even still have your OG one!) that gives you this same level of comfort. This can add to your travel self-care.
My "security blanket" is a dainty bracelet that my mom gave me years ago; I always have it on my wrist and can touch it when I'm feeling unsettled or homesick. I especially make sure to wear it when I travel so I can check in with myself if I'm feeling out of place. GWT community member Julia takes a stuffed animal she's had since she was a kid. Make sure you're packing something comforts you – you never know when you need the familiar until you don't have it.
Fresh Air
If you get to a place where you're feeling overwhelmed and are able, open a window or go for a walk. The fresh air is sure to get you re-energized and back in a clear mindset. Plus, it allows you to take in the sights, sounds, smells, and lay-of-the-land of the area you're exploring. Win-win for travel self-care and exploration!  You can even up your oxygen intake and get that fresh air in even more by doing a deep breathing exercise (like with the Oak app I talked about above!).
I understand that not everywhere in the world has the most fresh smelling air, so I usually pack a small lavender essential oil with me, as lavender soothes me (and many GWT ladies agree!) and is great for travel self-care. I just roll a small amount on to my wrists and take some deep breaths or place a few drops on my pillow before bed (but don't let it get directly in your eyes!).
Hydrate, Hydrate, Hydrate
Hydration is essential anytime, but especially when practicing travel self-care. I've seen so many water bottles at the gym with "Hydrate or Die-drate" written on them, and tbh I'm a bit obsessed. Hydration doesn't just help keep you healthy while working out, though. Our bodies are around 72% water. When we're dehydrated, that number drops and we aren't able to do things as well as we can when fully hydrated. Being fully hydrated is one way we can prep our bodies to be the best version of itself: our organs are ready to go to work, we're less achy, our skin clears up, and we're in a better mental state. Seriously! Dehydration has shown to make people into grumps, and rehydrating can help turn that feeling around. Water is so cool, y'all. Make this an important part of your travel self-care!
I always travel with a reusable water bottle and make sure I'm getting in at least 2 liters of water every day, though I usually drink much much more (ya girl is always thirsty). Plus, it's been proven that drinking enough water can help prevent jet lag – a phrase travelers are always glad to hear, since jetlag can throw all travel self-care resolutions right out the window. Here at HERA, we're big fans of the S'well water bottles. If you're traveling to an area with questionable drinking water, make sure to take water purification tablets or one of those neat Lifestraws that are popping up all over the Internet.
Not used to drinking enough water? No problem! There are tons of easy ways to track your intake and turn it into a habit. One way is to add drinking enough water to your bullet journal (are you on the BuJu bandwagon?). Another is to set alarms on your phone every few hours to remind yourself to drink a glass down. One of my friends has marked lines drawn on her water bottle with where she aims to drink by what time, which is seriously handy. No matter the method, make it a point to get those 2 liters in each day!
Tunes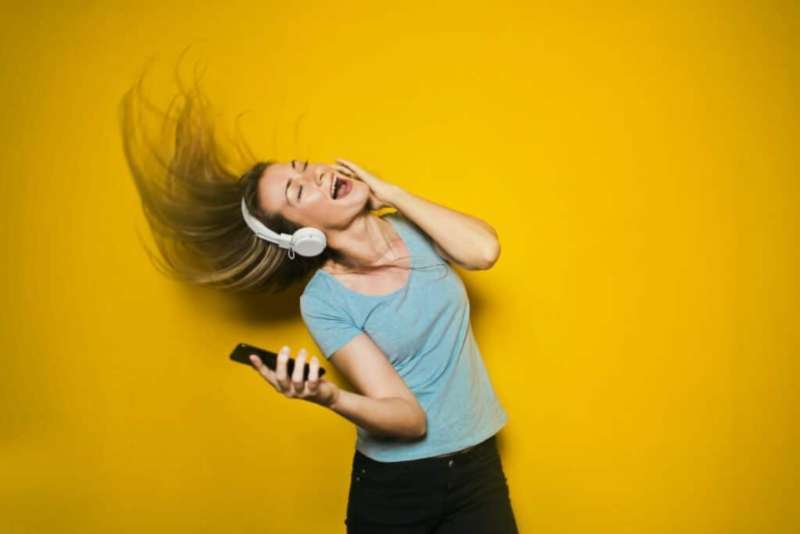 Luckily, many phones include music players (no more hauling around iPods or Zunes). This means that music is typically right at your finger tips. Tune in to music that makes you happy and tune out the hustle of the world around you. Changing your focus can totally change your mindset!, and should be part of your travel self-care!
I recommend finding a playlist, album, or even podcast that works for you (check out Away She Goes – the Girls Who Travel Podcast!)! I'm personally a podcast gal and have found listening to podcasts about the area I'm visiting are extra helpful; they familiarize me with where I am, give me some insight on the local history, and help me make a mental map of the places I'd like to visit most. Make sure you pack headphones so you can get your jam on wherever you are!
So what's in our Travel Self-care toolkit?
Any medications we need to be our best selves
A travel yoga mat or towel so we can get our flow on no matter where we go
A meditation app to help us get zen
An item that is familiar and brings you some sort of comfort
Something that smells great / lavender essential oil
A reusable water bottle (we're fans of S'well).
Headphones – the more noise blocking, the better.
What do you put in your self-care toolkit? Let us know in the comments below!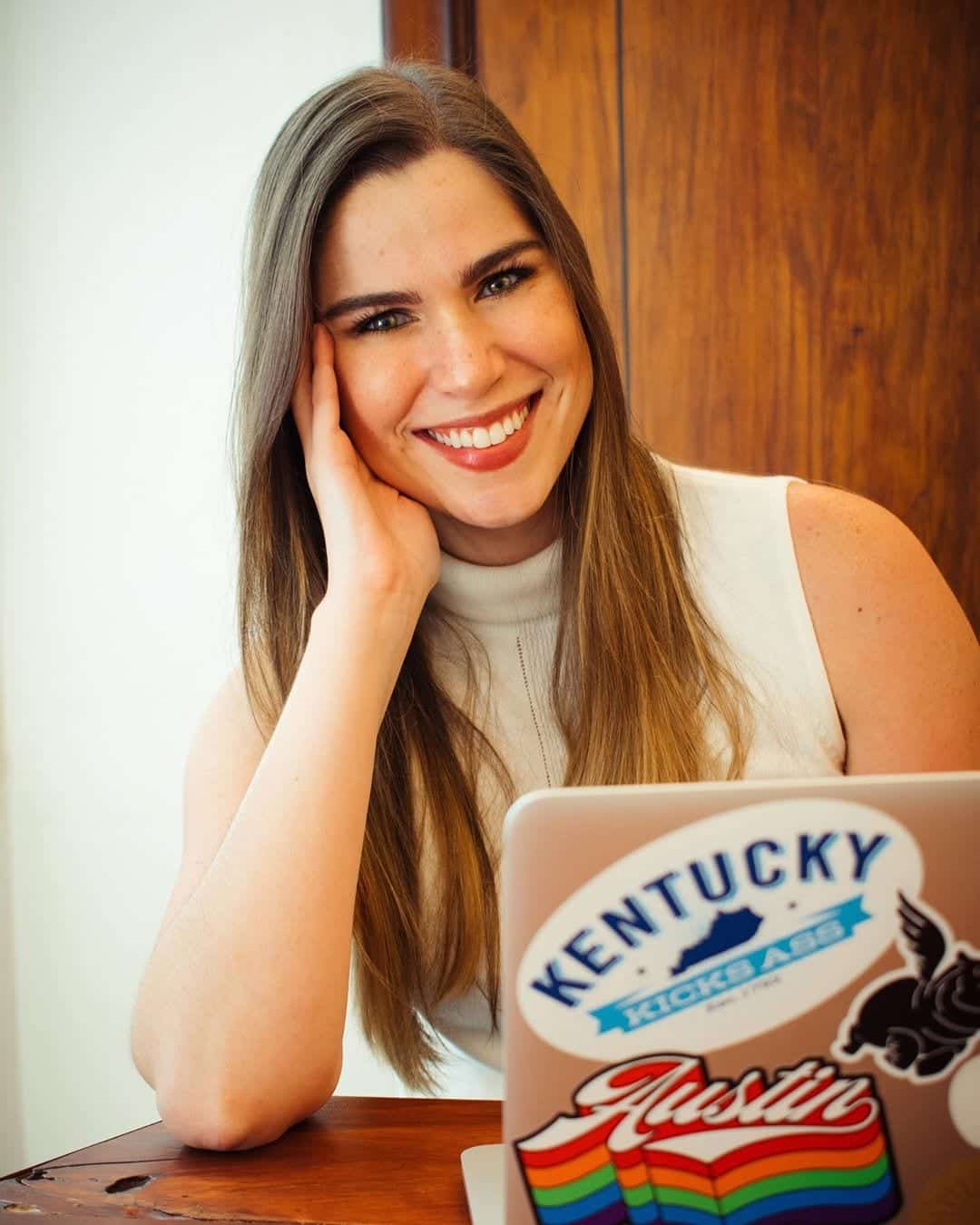 About KB: Originally from Kentucky, KB Gamblin is a freelance writer and the blogger behind Her Life in Ruins. KB is a trained archaeologist, lover of history, and passionate traveler. When she's not at work or on the road, you can find her hanging out with her dog, Indiana Jones.