Let me be the first to wish you a Happy Halloween! 'Tis the season for all things spooky, scary, and supernatural. Most people who celebrate Halloween spend the evening walking all over town trick or treating. Or they hand out candy to all the little superheroes and goblins that knock on their door. But what if instead we went on an adventure? Here are 5 locations that I think everyone should visit for their Halloween vacations!  
5 Can't Miss Halloween Vacations
Trigger Warning: Descriptions of Violence
1. Transylvania, Romania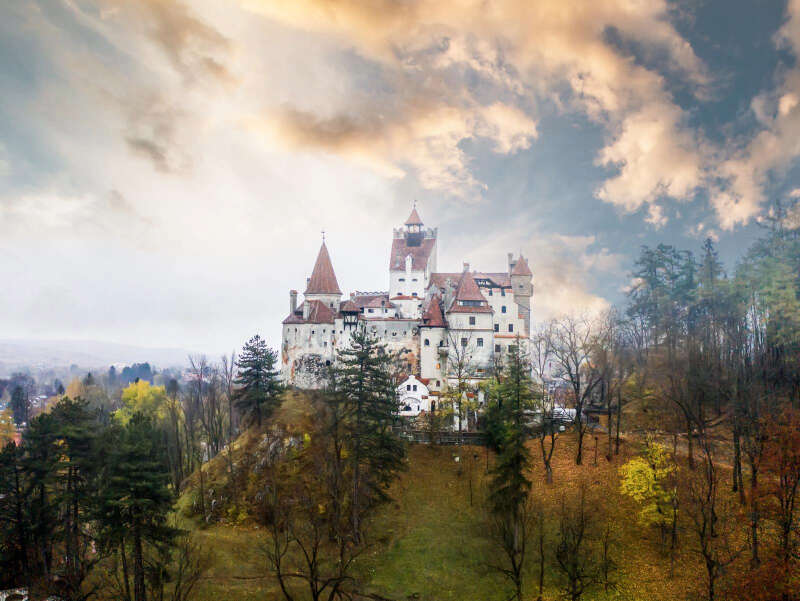 If you are a fan of vampires, or more specifically Dracula, then add this Halloween vacation to your bucket list! Bram Stoker's famous character Dracula is a Count who resides in a castle. It fits the depiction of Bran Castle, which is why it is often called Dracula's Castle instead. While exploring the castle you will be taught the local myths and legends that would make anyone's skin crawl! 
Halloween at Bran's Castle
Every year there is a Halloween party at the Bran Castle. It includes candy for the kids and wine for the adults, a gourmet dinner, a tour of parts of the castle, and, of course, you are asked to wear a costume. If you are interested in touring the Bran Castle from the comfort of your home, you can click here.
Dracula
Though Dracula is not a real person, he was based on Vlad Dracula, better known as Vlad the Impaler. He did not live in the Bran Castle, but you can find his castle ruins just a quick 2.5 hour drive away. It is said that Poenari Castle is haunted by his first wife. She took her life during an invasion in the 1400s.
Sadly, in 1913 a landslide following an earthquake caused damage to parts of the castle. Visiting it today does take some leg work. And by leg work I mean climbing up 1,480 steps from the canyon of Arges river. If those steps seem a bit too much, then consider visiting the town of Sighisoara. It is Vlad III's birthplace, and it is also a UNESCO World Heritage Site.
2. London, England 
Are ghosts your thing? Then you definitely need to visit London due its long, gory history. 
Tower of London
No trip to London is complete without a visit to the Tower of London. Initially, the Tower was a palace. However, it is now known as one of the most notorious prisons in the world, where not only executions were performed, but also gruesome torture. Visiting the Tower may lead to you meeting the famed White Lady. She is thought to be the ghost of Anne Boleyn. Hear the screams of Margaret Pole an execution gone terribly wrong, hear the sandals of a ghostly monk, or witness the nameless thing, a petrifying spirit that is known for following the guards while they walk the Tower.
The London Dungeon
You can also visit the London Dungeon. a terrifying tourist attraction filled with live actors, rides, and realistic models all of which bring London's dark history to life.
Cemeteries and Vampire Pizza
If, on your Halloween vacation, you prefer visiting cemeteries to get in touch with the paranormal, then visit Brompton Cemetery and Kensal Green. Both are known for their Victorian memorials and mausoleums. Be sure to take an official guided tour to discover the deep dark secrets.
All that terror might leave you needing some dinner, be sure to stop by the only vampire pizza bar, Lost Boys Pizza. Not only are their pizzas black because they add a pinch of vegetable charcoal to the dough. But they also have plenty of spooky cocktails to choose from.
3. New Orleans, Louisiana, United States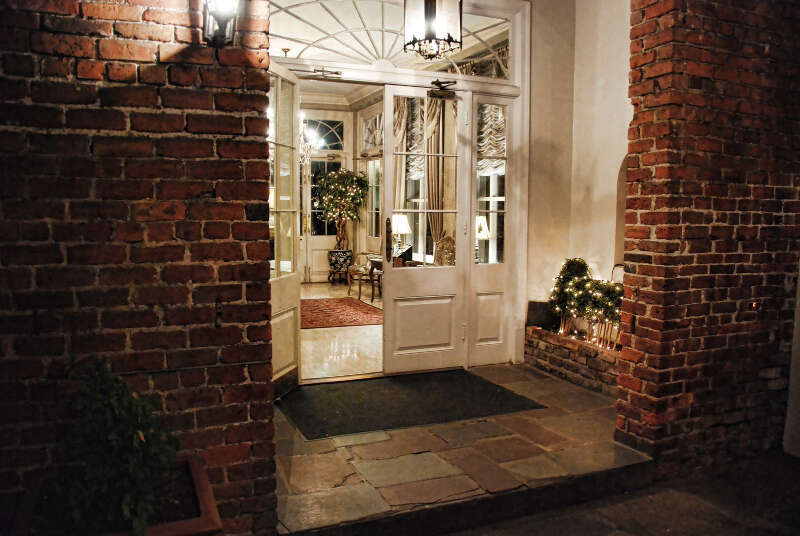 New Orleans is considered one of the most haunted places in the United States. It is not only known for ghosts, but also for vampires and voodoo.
Cemeteries & Voodoo
There are plenty of haunted tours in the area, especially through the world-famous cemeteries. New Orleans is below sea level. So burying their dead is not an option. Instead the tombs are all aboveground. New Orleans is also known for its Voodoo shops. Be sure to stop in to learn a bit more about these century old spiritual practices. It is even said that the spirit of Marie Laveau, the High Priestess of the 19th century, can be felt throughout these shops.
Every October you can find the Voodoo Music and Arts Experience in the City Park. There you can enjoy plenty of tasty food and drinks, carnival rides, and great music! Just be sure to wear a costume. Otherwise you will be the odd one out.
The petrifying parade
Be sure to plan your Halloween vacations around the annual New Orleans petrifying parade, hosted by the Krewe of Boo! The French Quarter is transformed into the Freight Quarter with floats, riders, and marchers all dressed up in their Halloween best. Local restaurants join in on the Halloween fun. Many of them host Halloween themed brunches. For example, Tujague's has hosted a three-course Witches Luncheon in the past, and Southern Food & Beverage Museum has hosted a Boheme Bunch full of local cuisine. They share New Orleans history with patrons.
4. Salem, Massachusetts, United States 
Witch Trials
Take a day trip to Salem MA in October! Salem was made famous by the Salem Witch Trials. These began in January of 1692, when nine-year-old Betty Parris and eleven-year-old Abigail Williams fell ill. Neither prayer or medicine cured their illness, which led to their parents to believe that they were suffering from the effects of witchcraft. 
Soon after, many people fell ill throughout the county with the same symptoms. Neighbors began to turn on each other. Nearly 200 people were jailed for suspected witchcraft, and 20 were executed.19 were hanged and one pressed to death. 
The Witch house
In 1702, the famous meeting house where the trials were held was abandoned. 1992 saw the erection of a memorial in its place, to honor the victims of the witch hunts. When you visit Salem on your Halloween vacations, the Witch House is a must-see.
The Witch House is the only structure you can visit that has direct ties to the Salem Witch Trials, as it was the home of the judge, Jonathan Corwin. For $9 you can take a self-guided tour through the home to get a factual overview of the trials and to get a feel for life in the 1600s.
Procter's Ledge
In 2016 Proctor's Ledge was identified as the witch trials' execution point. This is where the 19 souls hung, their bodies tossed in a nearby crevice. Local legend says that you can find the "Lady in White" at Proctor Ledge. Some have seen her while others have heard her voice.
Howard Street cemetery
If you want to get in touch with spirits in a graveyard, then don't miss Howard Street Cemetery. Keep an eye out for the unmarked grave. This is where Giles Corey was buried after being stripped naked, strapped to a board, and pressed to death by stone. His final words were "more weight." It is not farfetched to believe that he would pay a visit to the place of his gruesome demise.
Turner's Seafood
If you are interested in keeping on the theme of witches and getting a bit peckish, be sure to visit Turner's Seafood, located in Lyceum Hall. It is thought that the building was built upon an apple orchard, which was the property of Bridget Bishop, the first woman killed during the witch trials. It is said that her image has been seen in the windows, mirrors, and that she has even been seen descending the staircase.
Can't make it to Salem?
Consider visiting the Witch Trials Online Sites Tour offered by The Salem Witch Museum from the comfort of your home.
5. Ludwigsburg, Germany 
Though Germany only joined the Halloween craze about 25 years ago, they have plenty of pumpkin fun and spooky history for any Halloween lover! This is a destination you should not miss on your Halloween vacations!
Pumpkin Exhibition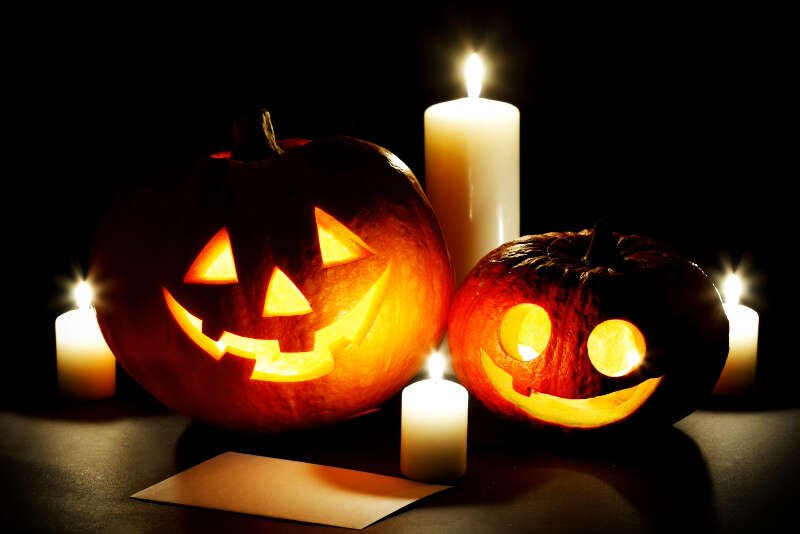 Every year there is the Kürbisausstellung Ludwigsburg, Pumpkin Exhibition, held at the Ludwigsburg Residential Palace, nicknamed the "Versailles of Swabia". This is not your average pumpkin fest; this is a full day experience of all things pumpkin!
You will not only lay your eyes on some of the largest squash and gourds you have ever seen, but you can also try your hand at artistic pumpkin carving (lanterns and sculptures), pumpkin gastronomy, walk through the pumpkin statue exhibits, witness pumpkin weigh-offs, purchase pumpkin souvenirs, and on the last day a Santa tent is set up for the children.
I highly recommend the pumpkinsecco, roasted cinnamon and sugar pumpkin seeds, and the pumpkin pizza!
Burg Frankenstein
Only a 2 hour drive from Ludwigsburg you can find Burg Frankenstein. The same Burg Frankenstein that Mary Shelley, who authored the Gothic novel 'Frankenstein', laid her eyes on when returning from eloping. Since her visit to Gernsheim was short, it is unlikely that she and her husband visited the castle. But it is likely that Mary was told of Johann Konrad Dippel an alchemist and physician born in the castle in 1673. It is said that Johann was a sorcerer who had made a pact with the devil and still haunts the castle to this day.
Hopefully these destination ideas have inspired you to go ahead and book your Halloween vacation right now!
Annalisa is a lover of all things travel and books. She is currently on a three year adventure in Germany with her hottie husband and two perfect pups. Just have a peak in her purse for recent adventure receipts and her current read.