Haunted: an adjective that is frequented by a ghost or having or showing signs of mental anguish or torment.
Do you plan to visit to the great Windy City that is Chicago? Are you into all the haunted things, such as a Chicago haunted tour? Or are you just visiting a haunted sight on your own? There are over 10 haunted areas, and I'm here to tell you my top 5 favorite haunted places in Chicago! Don't worry- this isn't going to be an article about haunted houses in Chicago. But if you ware interested in something more scary, then you can check those out right here!
Things To Do In Haunted Chicago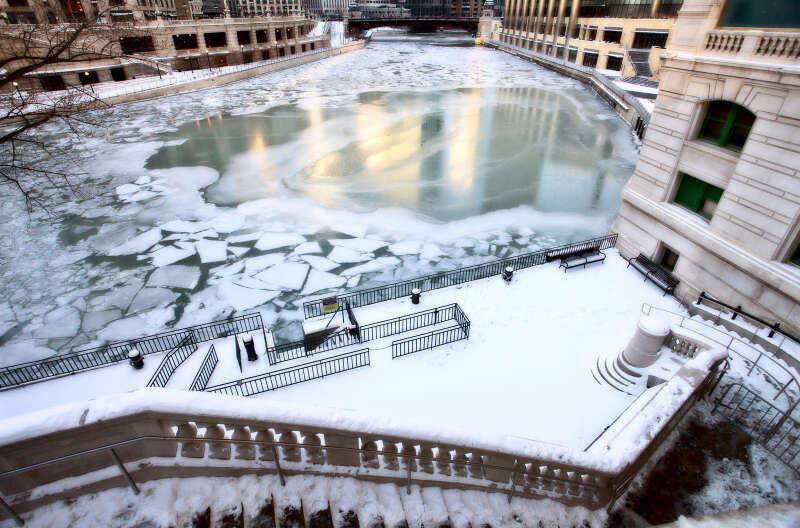 1. Haunted Segway tour
Yep! You heard that right. A haunted Segway tour. My family and I went on a Segway tour back in July through Absolutely Chicago Segway Tours. Our tour guide mentioned that during the month of October they do a haunted version. I texted one of my best friends and told her when she comes to town, we will do that tour. During the tour, they talk about Al Capone (known as Scarface), the American Gangster and all of his violent crimes, gambling, and prostitution charges. Read more on Al Capone here if you are interested. 
2. Iroquois Theatre (Now known as the Nederlander Theatre)
In 1903, a deadly fire occurred at the Iroquois Theatre which killed over 600 people during a matinée. During the blaze, the fire doors locked and trapped 2,000 patrons inside. When the flames subsided, 602 people were pronounced dead, 212 of them children. The investigation showed that an arc light sparked the fire by igniting scenery curtains. If you're around Chicago, you may hear people refer to it as "Death Alley." The reason for that nickname is that people have claimed the sound of faint cries, apparitions, and feelings of being touched or even pushed by invisible entities have been reported in that same spot. If you go at night, get out your camera. Because if you use it, you can sometimes see the auras of the ones that died during the fire.
3. The Shipwreck Of The SS Eastland
The Shipwreck of the SS Eastland was one of the deadliest things that happened in Chicago. On a humid morning on July 24, 1915, the ship anchored down in the Chicago River. A photographer wanted to capture the moment of the tour ship coming in, and since cameras was just getting popular, everyone heard and rushed to the one side of the ship that the photographer was taking the photo of. Because of this, the ship fell over, killing over 2,000 before noon on a Tuesday morning. They actually had to turn the Marshall Field's, (now Macy's) into a morgue because so many people died. There have been reports of suicide and ghost-like happenings on that floor.
4. The Murder House of H.H. Holmes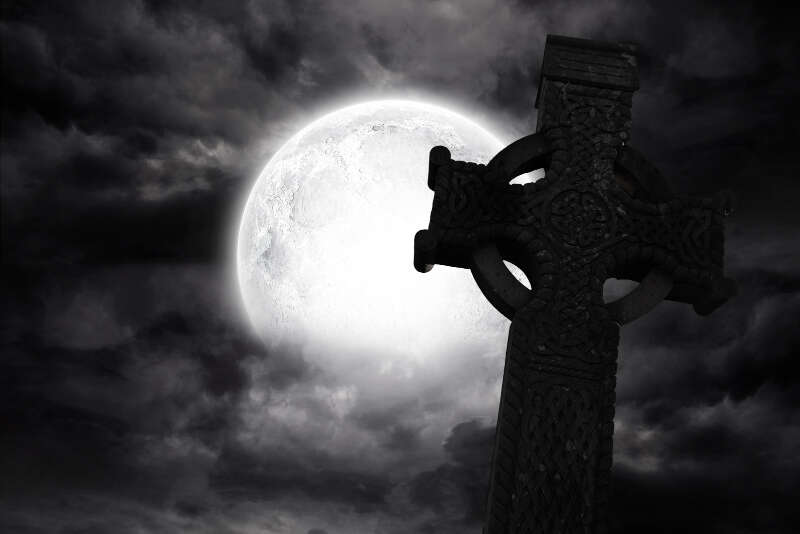 Did you read the book Devil In The White City by Erik Larson? (If not, you should add it to your list!) It's about the Chicago World's Fair in 1893.  H.H. Holmes built a murder house in Englewood, which isn't directly in Chicago, but it is worth a visit! The house is now a post office, but there have been claims that people get the chills when going into the house. H.H. Holmes lured his victims to this building from the fair, mainly young women who were coming from all over the United States to see the fair.
A Strange Building
The house was built in 1893, and he hired multiple contractors for various portions of the project to ensure that no one person, aside from himself, knew the floor plan in its entirety. The strange blueprint included stairs and hallways leading nowhere, oddly angled hallways and windowless rooms, designed to disorient and trap his victims. He only admitted to killing 27 people, but many historians believed it was well over 200 he murdered. . Today, maintenance workers report odd sightings and feelings of intense anxiety while in the new building's basement, where most of the murders took place.
5. Congress Plaza Hotel
Interested in a haunted hotel in Chicago? Look no further. The first thing you see is the lettering on top of the hotel, which has almost a haunted-type font. Its history begins again at the 1893 Chicago's World Fair. Mobster Al Capone and his accomplices ran their headquarters and even committed gruesome crimes there, although these claims have come under some investigation. If you are the type of person who loves hearing ghosts, then the Congress Plaza Hotel is the place for you! It's one of the cheapest hotels in the city of Chicago, because it is so haunted.
The Haunted Towers
Some spots in the hotel that are extremely haunted are the South Tower, North Tower, and Room 441. If you are spending the night in the South Tower, you might just run into "Peg Leg Johnny. He is the spirit of a man who was brutally murdered in the alley behind the hotel. The circumstances of his death and details about his person remain a mystery. The North Tower has its own urban legends. Hotel staff reported seeing the apparition of a playful young boy on the 12th floor. He is the spirit of a child. Legend has it that his mother threw him off the North Tower, along with his sibling. She, too, jumped to her death.
Room 441
However, the most haunted place in the hotel is Room 441. If you want to stay in this room you have to call specifically to make the reservation. have often report seeing the silhouette of a woman. Objects in the room move, and lights turning on and off at random. They also have reported seeing the dark figure of a woman who kicks them awake. Guests also report seeing objects moving and hearing terrifying noises. Stephen King's famous story 1408 is based on this hotel and Room 441. Actually, a lot of haunted hotel movies are more than likely based on the Congress Plaza Hotel, which is known as the most haunted hotel in Chicago.
While there are many other haunted places in to see besides the haunted hotel in Chicago, the top 5 are my favorite and have been to myself.  If you happen to come to Chicago and see any of these, and not just around Halloween, please let us know if you are brave enough to do so. There are also other non-haunted things you can do in Chicago, such as seeing the Lincoln Park Zoo, or the beautiful Navy Pier! If you're interested in more haunted things, such as Jim Morrison's grave, be sure to check it out on the GWT Blog! 
Devan has been traveling since she was about 10 years old. She recently fell in love with solo traveling back in August of 2018. Devan is a student in Naperville, Illinois, USA majoring in social media, and she hope to further her education by traveling the world posting about it all over social media. You can follow her journey on her Instagram and website.