As a native Chicagoan, I love it when people are visiting Chicago for a second time. It means they've already had my "touristy tour". And now it's time to show them the cool stuff that wasn't on their bucket list. Whether you've already seen the main tourist attractions or you're just looking for some off-the-beaten-path activities while you're in town, here are 10 of my favorite unique Chicago activities:
10 Unique Chicago Activities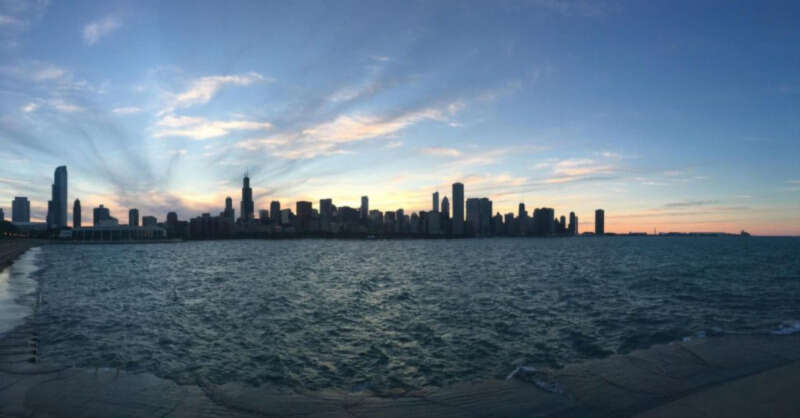 1. Take a helicopter ride over the city 
If you want to have an unprecedented view of the city, consider taking a helicopter ride with the Chicago Helicopter Experience. You'll get to soar over the lakefront and see our beautiful skyline from a pretty amazing angle. While you are at it you will learn a little bit about the city. It's one of the more expensive tourist attractions. It's also pretty short for the price. But if you want to do something that gives you a real thrill you can't beat this one. From your lofty view point, you can see it all: the Chicago skyline, South Side (if you go there, don't miss the Al Capone museum!), Millennium Park, the Navy Pier, and so much more!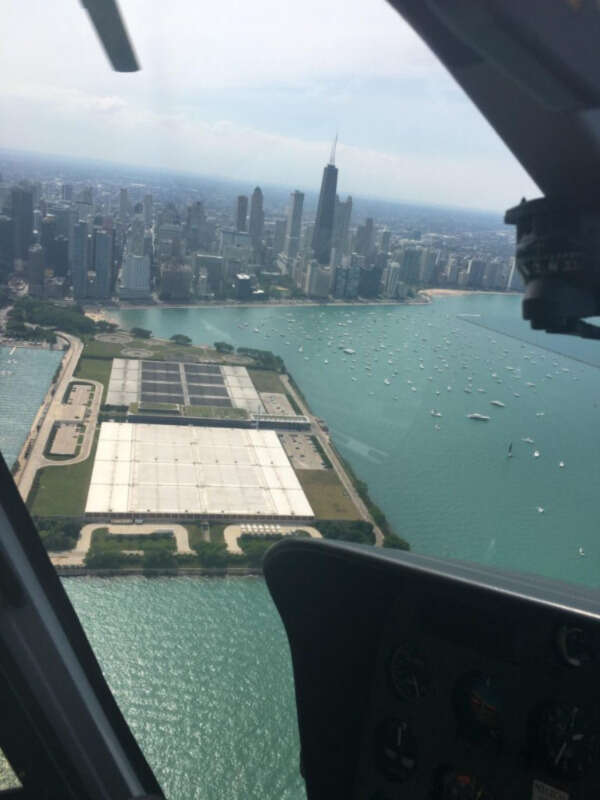 2. Visit the International Museum of Surgical Science
An aquarium in Osaka is an aquarium in London and a planetarium in Toronto is a planetarium in Tel Aviv. So why don't you go see a weird museum you won't find many other places? Then look no further than the Museum of Surgical Science. It's the only North American museum devoted to surgery. It doesn't get much more unique than that!  While you explore the various exhibits, you will wonder how the human race survived. How far we've come will blow you away, and start to wonder just how far we can go..
If you like museums, don't miss out on the Field Museum, one of Chicago's most amazing tourist attractions! The Adler Planetarium is another must. It was America's first planetarium!
3. Escape to The Safe House
Do you want to have a truly unique Chicago activity? Then your mission, should you choose to accept it, is to dine at the secret Safe House restaurant in downtown Chicago. Like any good spy safehouse, you first have to find the unmarked door tucked away on a busy street. Once inside, you will find yourself not in a restaurant, but an office space. There you will have to prove to the "receptionist" that you are not a double agent: either by providing the password or showing off your spy skills. Only then will they open the secret entrance that leads into the restaurant.
Once inside, you will find surprisingly delicious food as well as games, activities, and surprises waiting for you in every corner of the restaurant. When it's time to leave, you'll have to follow the instructions to locate and utilize the hidden tunnel. Fun for kids and fun for adults, it's a must visit for everyone of every age. 
Afterwards, head to the Chicago River for an after dinner stroll. It's a system of rivers and canals running through Chicago, and it's a must-see because it is the only river system in the world that flows in reverse!
4. Trapeze by the lake
If you're looking for a unique experience and an Insta photo that's sure to turn heads, then take trapeze lessons…next to Lake Michigan. This summer-only activity from TSNY is located in Lakeview, just steps from the lake. As you learn how to do things mid-air with your body that you didn't know were possible, you'll be looking out at a gorgeous view of Chicago's lakefront. 
If you are ready to feel solid ground underneath your feet after flying high, heal to the magnificent mile. This vibrant area is home to fancy shops and hotels, and a number of historic landmarks such as the Chicago Water Tower. It's only one mile from Navy Pier, another one of Chicago's great tourist attractions.
5. Tour the history of Oak Park
While technically not Chicago, we Chicagoans have an unofficial rule: if the el train goes there, it's still permitted to be part of the city. And lucky for Oak Park, the green line drops you off right there. Oak Park is a must see for a few reasons. After the Great Chicago Fire of 1871 that burned down pretty much all of Chicago, the city, understandably, banned wooden structures. So the wealthy people said "peace out" and moved just outside of the city limits.
While questionable behavior, it resulted in a little oasis of big, beautiful mansions that are made even more glorious by the fact that the well known American architect Frank Lloyd Wright called Oak Park home and was commission to do quite a few buildings in the area. The Chicago Architecture Foundation even offers tours of the buildings designed by Frank Lloyd Wright! More of his work can be seen at Hyde Park.
In addition to seeing some of his works, you can also take a tour of his home which is as beautiful and sometimes odd as you'd expect. The Frank Lloyd Wright gift shop is a fantastic place to get a unique souvenir while too. 
But wait! There's more! Oak Park is also the birthplace of famous American author Ernest Hemingway. For a modest fee, you can visit his home which has been turned into a museum. You don't have to be a fan of his works (I'll admit I'm not) to enjoy the history. And while we are on the topics of parks, if you haven't visited Millennium Park during your first time visiting Chicago, now is the time! It's free, with lots of things to do. Wander around and admire the works of public art. Make sure you don't miss Crown Fountain! In the summer months, it serves as a music venue, featuring free outdoor concerts.
One more park you must visit is Oz Park in the Lincoln neighborhood. Dedicated to the magical and world-famous 'The Wizard of Oz' musical fantasy film from 1939, you can stroll the beautiful park and discover statues of the Tin Man, Scarecrow, Cowardly Lion, and everyone's favorite, Dorothy & Toto.
6. Visit Woodstock, home to Groundhog's Day
Unlike Oak Park, which I can argue is Chicago-lite, Woodstock is definitely outside of the city limits. But if I'm going to make a list of unique Chicago activities, this one just can't be skipped even if it does require a bit of a drive. Woodstock is perhaps best known for being the location for the hilarious and beloved Bill Murray classic, Groundhog's Day. While you're there, you can see the spots of some of the most iconic Groundhog Day events happened (again and again and again), many of which are marked with a plaque so you're sure not to miss them. Silver screen aside, the town is just adorbs.
Listed on the National Register of Historic Places, recognized as a Distinctive Destination by the National Trust for Historic Preservation, and named a Preserve America Community by the White House, you can easily spend the day there enjoying the quaint shops, cute restaurants, and beautiful buildings.
7. Attend Windy City Playhouse's immersive theater
Chicago is well known for its theater and especially for being an incubator for small theater companies. So it's no surprise that we are home to one of the most unique styles of theater I have ever encountered: Immersive Theater. Performed by the Windy City Playhouse, this isn't dinner theater, and you don't interact with the performers. In fact, there is no stage. Instead, you go to a series of rooms where you sit in the scene and watch the drama unfold around you. You might find yourself sitting on a bench in a sauna, on a bed in a college dorm, or in a sushi restaurant, all during the same play.
You also get to enjoy beverages and snacks, which are part of the scenery. For instance you may get to eat appetizers after dinner table while the actors are getting ready for their guests to arrive. In some cases, you can even move from room to room, in a sort of "choose-your-own-adventure" style experience.
The Chicago Magic Lounge is another can't miss venue!
8. Dine like locals at Sunday Dinner Club 
If you want a unique Chicago dining experience unlike any other, then you'll want to check out the Sunday Dinner Club. Started by two chefs who begin cooking at home for their friends just for fun, their at-home dining experience has become a restaurant…of sorts. Hidden in a little Chicago neighborhood on a second-floor apartment, they converted the kitchen to a chefs kitchen and the living room into a space that holds three dining room tables.
Guests sit family style around the dining room tables. The chefs then cook for you as if you were at their house. They come out to chat with you and ask you what you think. And you can pop over to the kitchen and see what they're working on! And the food is some of the best you'll ever have! All locally sourced and truly creative takes on different dishes.
9. Destress at the D'Stress rage room
My new favorite place in Chicago. I think city needs one of these. The D'stress rage room is pretty far south in Chicago so if you are staying downtown it's a little bit of a hike but it is worth every minute. A young man converted his garage into a place where you can finally let all of your frustrations loose.
You receive a series of tools, like a sledgehammer and a bat, as well as protective goggles and a protective suit, and a very large speaker that you can connect to your phone to play the angriest music you can find on Spotify and then you are left to destroy everything in the room. There is nothing quite so cathartic as smashing bottles, headboards, washing machines and whatever else he has collected for you. In addition to giving you a surprising sense of zen, it's a fabulous workout.
10. Tour the Clarke and Glessner house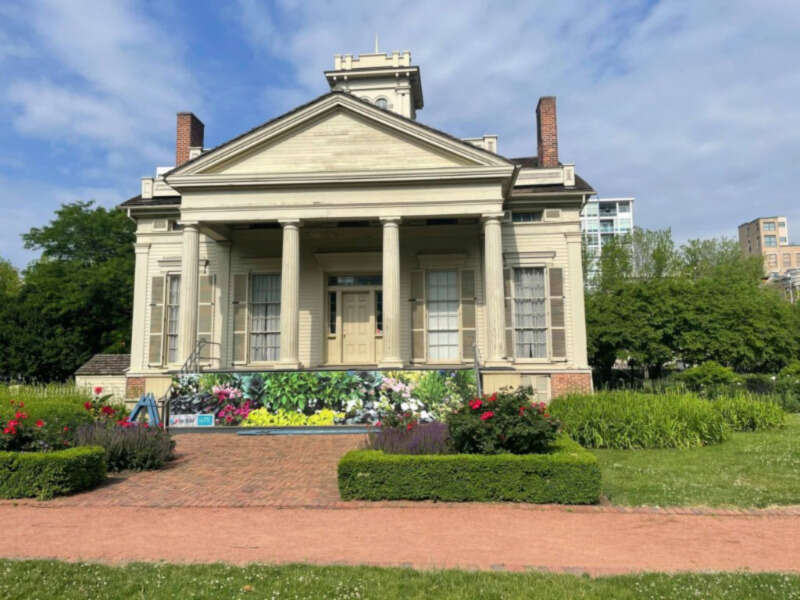 Visit the Prairie District in Chicago, just a hop, skip, and a jump from downtown, and see two of the oldest homes still standing in Chicago: the Clarke House and the Glessner House. You can tour the inside of these incredible mansions, which have many of the original items still there or as well as replicas based on the time or even photographs of the houses themselves, and learn more about Chicago and what it was like to live there in the 1800s.
It's hard to narrow down my list of unique Chicago activities to only 10 things. Our great city has so much to offer year round! I hope that these 10 will be the jumping off point for you to discover the rich tapestry that makes up my beautiful home of Chicago.
Founder of Girls Who Travel. Penchant for travel, yoga, writing, marketing, high heels and words like penchant.