Happy World Vegan day! Following a vegan diet at home isn't as hard as some people think. It starts off hard, but there's a steep learning curve. You get used to your surroundings, where you find the best tofu, where to get seitan and nutritional yeast. But when you're travelling, all this carefully acquired knowledge is nonexistent. And then what? Some of us revert to vegetarianism on travels, but if you prefer to stay vegan while on the go, I've prepared some tips for destinations and how to find out where to get the good vegan food.
Vegan Destinations for World Vegan Day
Are you open to suggestions for your next travel, or have a few spaces to fill up your bucket list? I've compiled a list with countries and cities that are exceptionally vegan-friendly to celebarte World Vegan Day.
Countries
Owing to their culture and religious majorities, some countries are naturally inclined to have a large vegetarian population, making them a great destination for the vegan traveller. Other countries merely felt the shift in their population as veganism gained popularity. Here is a short list of countries that have been deemed vegan-friendly. For a longer list check out this blog.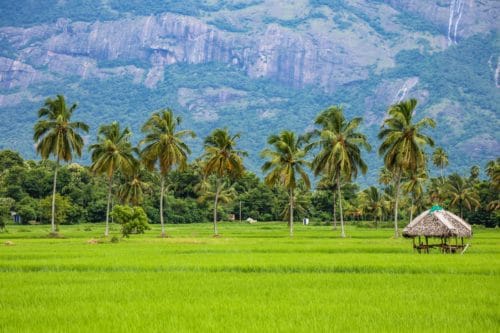 India
With the biggest population of vegetarians, India deserves to be on this list. Three of the major religions in India preach vegetarianism. In India, vegetarianism means no meat and fish, like the definition most of us are familiar with. However, eggs are also often excluded from the diet. Thus, you only need to check dishes for for dairy. You mostly have to be on the lookout for cheese, yoghurt and butter. In the South of the country, coconut milk is highly popular, resulting in more naturally vegan dishes. A perfect destiantion for World Vegan Day.
Taiwan
Another country with a large vegetarian population is Taiwan. And if you have your doubts about how vegan and vegetarian-friendly this country is, PETA has praised it to be one of the best in that area. There are apparently 1000 vegetarian and vegan-friendly restaurants on the small island of Taiwan. 
Israel 
The Israeli cuisine offers many naturally vegan dishes such as falafel and hummus. Show me a vegan that doesn't love those! Regardless, the vegan lifestyle in Israel gained popularity, and now around 5% of the population lives vegan. The kosher cuisine helps us vegans too, as a kitchen is only allowed to prepare meat or dairy. So say, in a restaurant dedicated to meat, you can order a dish without the meat and it might be vegan. You just need to be careful with eggs and honey in the dishes. 
Cities
Disclaimer, I've excluded cities from the vegan-friendliest countries, because DUH of course their cities would be vegan friendly, too. The vegan index of a city can be directly measured by the amount of entirely vegan restaurants within it. And over the last few years, there have been vast improvements in many cities on this fine planet. However, some cities have such an abundance of options that our brains can hardly handle it. I mean, when was the last time you, my dear vegan friend, had the choice between 152 different entirely vegan restaurants?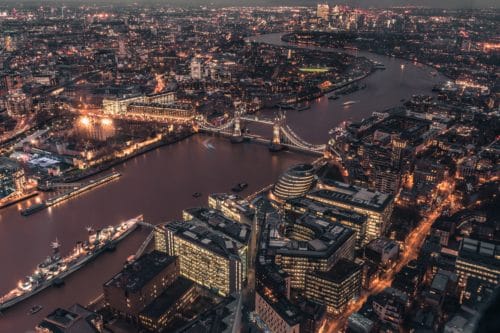 London, United Kingdom
When you go to London, you do have those choices. This makes it another perfect destination for World Vegan Day. According to HappyCow, an app to find vegan restaurants that I'll tell you about later, London is the most vegan-friendly city in the world. Highlights in the London vegan scene include Rudy's vegan diner (and butcher's shop), which has everything you'd expect from a typical American diner, except it's all vegan. La Fauxmagerie is an entirely vegan cheese shop. Temple of Seitan is another vegan fast-food restaurant. Zionly Manna is a vegan Caribbean restaurant. There are too many to list them all here, which is very exciting!
Berlin, Germany
Another European capital that is very vegan-friendly is Berlin. I have a vegan friend who lives there, and she recently sent me a video of these amazing vegan doughnuts. Therefore, I need to visit her soon to try those doughnuts from Brammibal's myself. If you want to try something very German and yet Turkish, you should check out Vöner. Döner kebap is a typical Turkish fast-food that enjoys great popularity in Germany. There are also entirely vegan gourmet restaurants, if you want to spend a pretty penny. Try Lucky Leek or Kopps. But beware, like many other fancy restaurants they might be booked out far in advance. Make sure you make your reservation ahead of time for World Vegan Day!
New York City, United States of America
With at least 111 completely vegan restaurants in the inner city circle, New York City is one of the largest vegan cities on the American continent. This could be owed to its supersize, but we're just happy to have our choice of restaurants. For your classic fast-food needs, there's Marty's V Burger. A more upscale dining experience can be found at Avant Garde. If you're in the mood for Asian cuisine, Beyond Sushi has a lot to offer, and the menu looks so good, I have half a mind to book my plane ticket to NYC yesterday.
Toronto, Canada
Toronto is home to the Veg Food Fest, a vegetarian food festival that has been around since 1984. Outside this festival, which often takes place in fall, there are many regular restaurants in town for you to enjoy. For those of us with a sweet tooth, there's Bloomer's, a doughnut shop with four locations in the city of Toronto. On their website, you can take a look at the doughnuts, but I recommend not to do so on an empty stomach. Regardless of where you are in Canada, you can probably find a Copper Branch somewhere. They serve all kinds of good looking vegan food, including American, Mexican and all-day breakfast. Another restaurant with many locations that has everything from Salads to Flatbreads and Burgers is Fresh.
Melbourne, Australia
Melbourne might not be the capital of Australia, however, in 2017 it was our capital. Yes, it was named the vegan capital of Australia. With a title like that, you will not be disappointed by the vegan restaurants you find in Melbourne. A very iconic one is the Smith & Daughters, an old pub converted into a vegan restaurant by chef and cookbook author Shannon Martinez. If you can't make it to Oz, you can try and recreate some of the food at home, which has tradition here at Her Adventures. Another old institution in Melbourne is the Vegie Bar, which has been around since 1988. Their menu caters to a variety of tastes, along with a varying weekly menu and their house classics.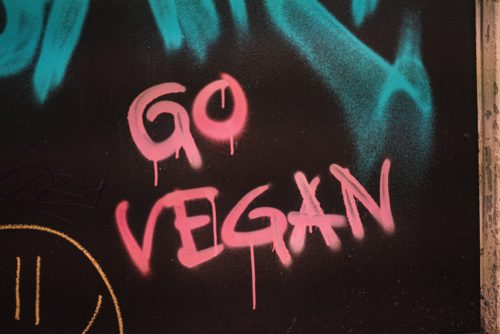 Vegan Hacks: How to Find Food Anywhere
If you haven't chosen a destination that is particularly vegan-friendly,  or if you do not know how vegan-friendly your destination is, let me tell you my favourite tips to find good restaurants and snacks in supermarkets wherever you are.
Local Language Search
Searching for "vegan in Germany" will not always help you, as many of the blogs, Facebook groups and even apps dedicated to local vegan cuisine use the German language rather than English. Makes sense, right? But don't worry, you don't need to learn the local language, you just need a translation app (and preferable a browser extension that translates as well). In the translation app, you type the destination you're at and the word "vegan", and translate it to the local language. Then you copy the translation and put that into a search engine. 
Now you can uncover the secrets of the locals, what app they're using to find vegan restaurants, what supermarkets have the best snacks and, best of all, what snacks are accidentally vegan, like Oreos. This helped me immensely in Norway, where I had no idea that you can find the best vegan food at the extra supermarket, all in one spot. Also, in Norway there's a special app that tells you more about vegan shops and vegan-friendly restaurants. This brings us to the next tip on my list.
Apps and Websites
There are many apps dedicated to veganism and finding vegan food anywhere in the world. One of my personal favourites is Happy Cow. However, Vanilla Bean and VegMan essentially do the same thing, and which one works best for you might depend on the region you're in. Therefore it might be worth checking all three apps. These apps and websites (each has both) cover restaurants and shops in many countries around the world. On the Happy cow and VegMan websites, you can add new restaurants you've discovered. On each website and app, you can rate the restaurants, upload the current menu or just pictures of your food. The restaurants, cosmetics shops, grocery stores and many more are classified as (fully) vegan, vegan-friendly, veggie and veggie-friendly. The apps are free to use but may include advertisements.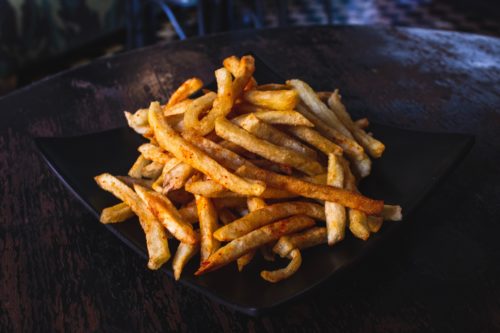 Back to The Basics
This is the sad part, and some of us still remember this from before the vegan boom. If all else fails, it's time to remember your training at vegan boot camp (joking, if only there were such a thing). This means: order the salad without the dressing, and the fries with only ketchup. It means to ask for extra, or cooking yourself. Sometimes there is just no other way if there's no fast-food chain with vegan options around, and you have to surrender and get a baked potato without butter or cheese at the local pub. 
Do you know any other great destinations that are swamped with vegan food options? Or do you have some tips for finding food that I haven't mentioned? Please leave a comment telling me about it! Happy World Vegan Day!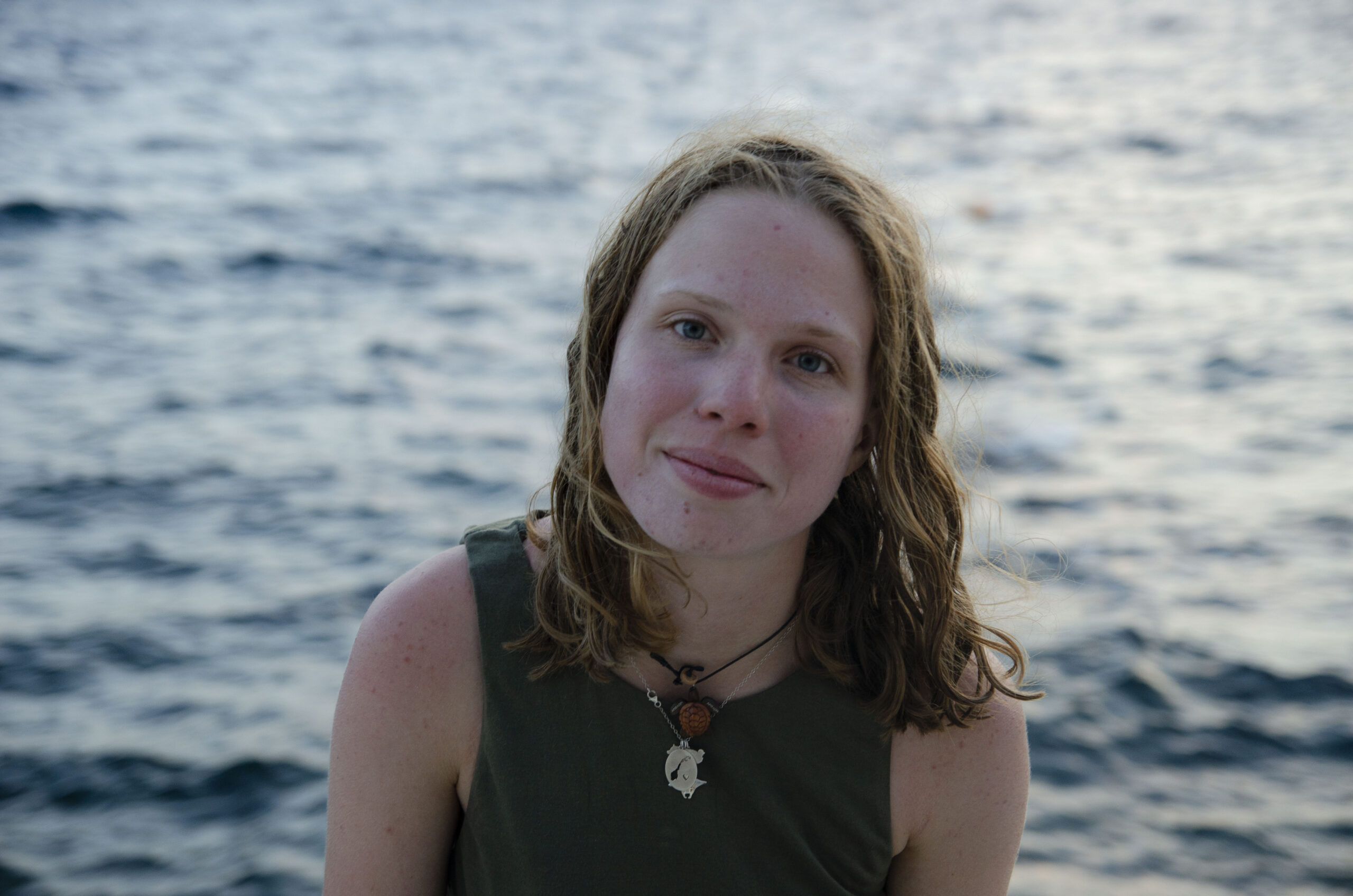 I love road trips and the ocean. I used to rescue sea turtles and now do my masters in intelligent adaptive systems meaning no travel for a while. If you like my adventures, there's more to see of them on my Insta, and, if you speak German, my travel blog.