The city of Stuttgart is located in southwest Germany. While it is often overlooked for bigger, more famous cities like Munich and Berlin, it's well worth a stop! It lays directly on the Neckar River. Stuttgart is the capital of the Baden-Württemberg state. It is only an hour from the Black Forest. It's the sixth largest city in Germany. The city has a big population, a huge inner city and three giant parks. They also have some really good ice cream!
7 Great Things to do in Stuttgart, Germany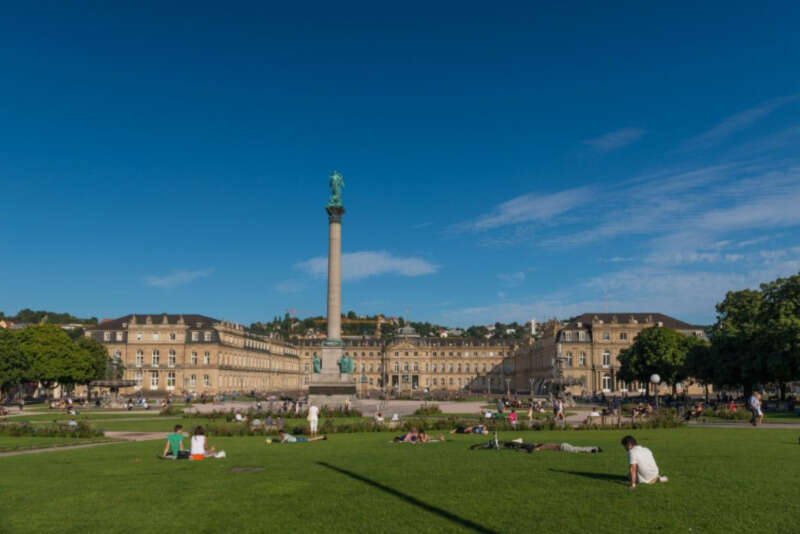 1. Bad Cannstatt
I stayed in an airbnb in Bad Cannstatt. This is the artsy part of town. It has fascinating street art and cobblestone walkways. One can drink different types of mineral water from delicate fountains.  I stayed with an artist lady. Her paintings hung on the walls throughout the house. I never wanted to leave!
On the day I visited, the trains were fast, on time and efficient. So I got to old town within a matter of minutes. I first found the two castles at Schlossplatz. One is the Altes Schloss (old castle) from 1320, and the other one is the Neues Schloss (new castle) from 1807.
The Altes Schloss now houses the Landesmuseum Württemberg. The museum offers free admission to an entire floor. It is very interesting and I highly recommend it.
2. Neues Schloss Stuttgart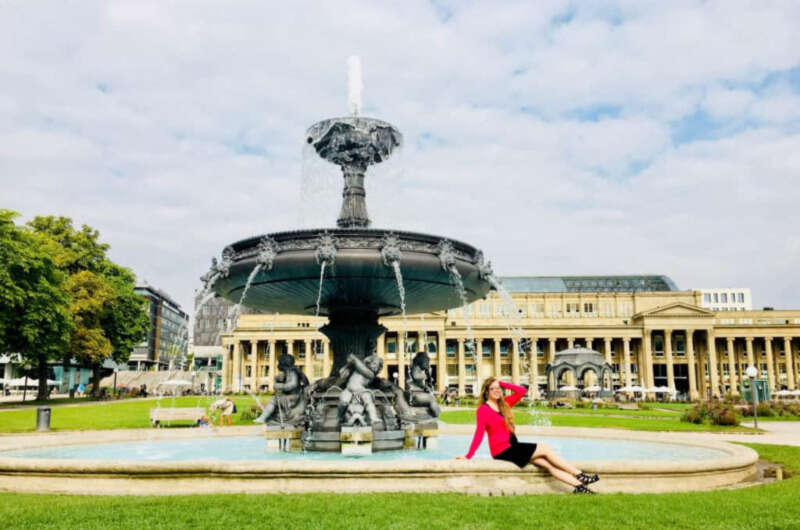 The Neues Schloss is MASSIVE. It has been built for the duke Charles Eugene, and was also the birthplace of Germany's future president Richard von Weizsäcker. The beautiful building was almost entirely destroyed in WWII. But it was rebuilt in the 50's and has been used a museum and state building ever since. I saw some incredible statues, a garden and a lavishly decorated fountain directly in front of the entrance. On the other side of the park lies the shopping mall "Königsbau Passagen". It is an American style mall with overpriced food and majestic pillars out front.
3. Stiftskirche
I really enjoyed the beautiful big church in the center of town, Stiftskirche. It is surrounded by lovely fountains, the sidewalk decorations, and colorful clothing boutiques.
4. Markthalle
Next I stopped Markthalle. It is a popular indoor market, and offers everything from fruits & veggies to chocolates & truffles to spices & textiles. Dogs are closely monitored inside. If you bring your furry friend, keep them on a literal close leash. (Not all dogs are required to be on a leash in Germany, but it is highly recommended in Markthalle, mainly for their safety.)
5. Stadttheater
I loved the glorious theater building. It was completed in 1912, with grand pillars and sculptures that frame the doorway. Currently housing the opera, ballet and theater companies, the Staatstheater Stuttgart is an impressive conglomeration of three world-renowned genres of the classical art scene. The next block holds the highly impressive home of Stuttgart's visual arts, Staatsgalerie Stuttgart. This is one of Europe's best art museums. I unfortunately didn't have time to go inside. But as you will see, the building itself is well worth the visit.
6. Hauptbahnhof
I didn't have time to visit the Mercedes or Porsche museums. But I did see a lot of really expensive cars lol. The Hauptbahnhof is a work of art in itself, so make sure to stand back and admire it before boarding your train to continue your journey.
7. Königsbau Passagen
Stuttgart is not small, but it is possible to visit in a day or two. The only souvenir shops that I saw are in the main walkway of Königsbau Passagen, but the rest of the main shopping street is full of happy locals, munching on pretzels and drinking beer.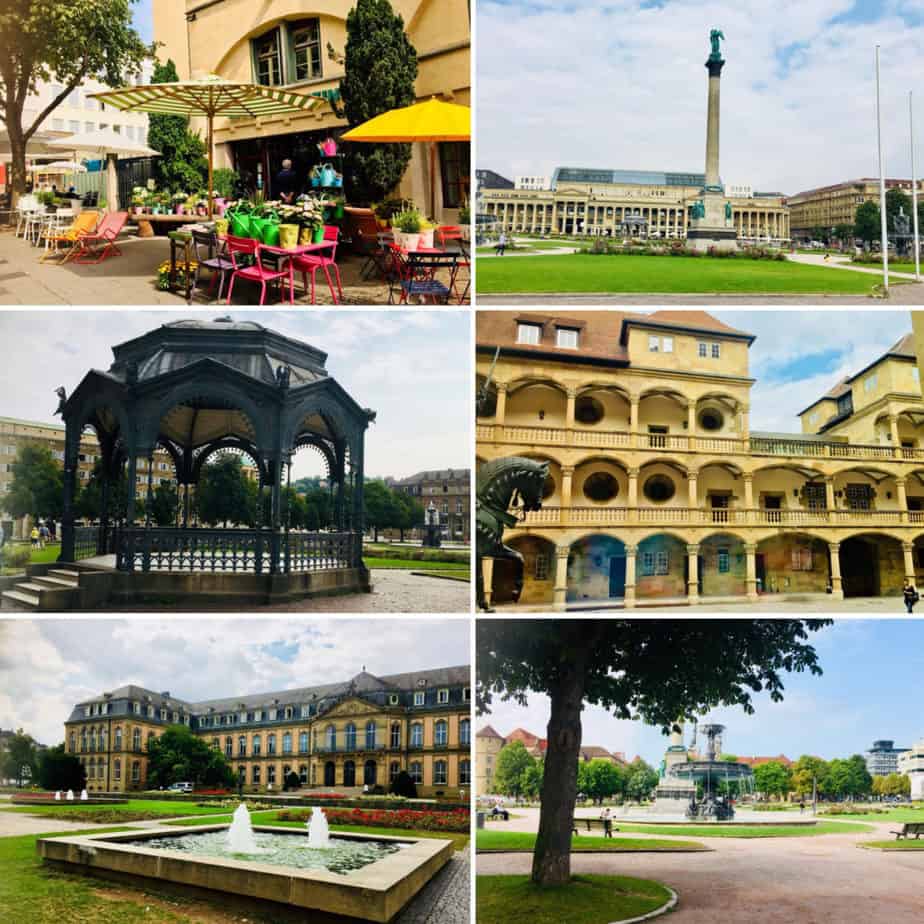 Have you been to Stuttgart?
Kelsey is a travel blogger, a cat mama and an opera singer. She has visited 26 countries (so far!) and fully believes in the famous quote: "Traveling makes you speechless, and then makes you a story teller." Want to see more beautiful places? Follow Kelsey's Travels. @lipsticks.and.backpacks www.lipsticksandbackpacks.wordpress.com