Moving to Lithuania: Vilnius – what a magically strange place it is.
I was initially drawn to relocating to Vilnius, because in this part of the Baltics the archaic language and the role it played in the reconstruction of Proto-Indo European, the alleged ancestor of all Indo-European languages. Then there was the rich and equally dark history. The food and the people also interested me. I often find myself attracted to cultures and cities that are earthy, absurd, and intense. Because I feel that is the very basic nature of existence.
Moving to Lithuania – A Love Affair with Vilnius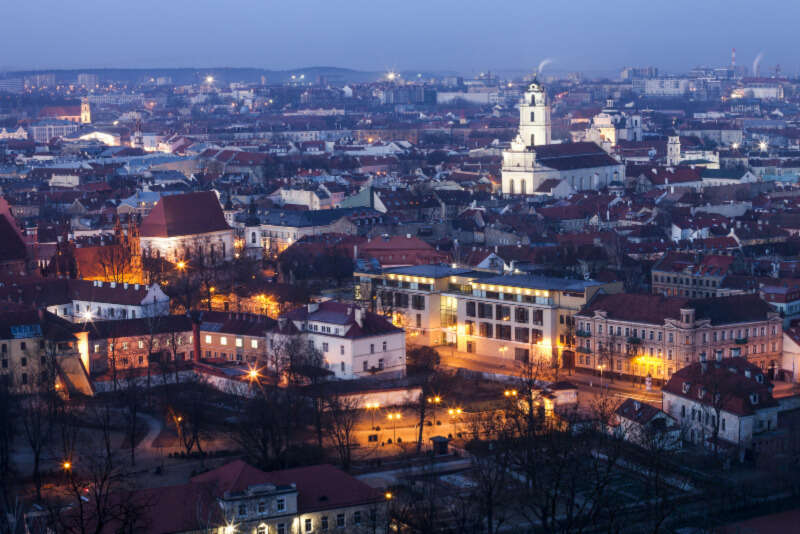 Heartbreak
Think of Vilnius like Disneyland. That is if Stanley Kubrick had been the creative director of that rodeo. I'd recently gone through heartbreak and was in need of a vacation. I was broke and plane tickets were $25, so why not go? I am an attractive, young Asian-American living in Gothenburg, Sweden. Naturally, I sat at the airport with some trepidation, as I was the only person sitting at that terminal who was not of European extraction.
Trip to Vilnius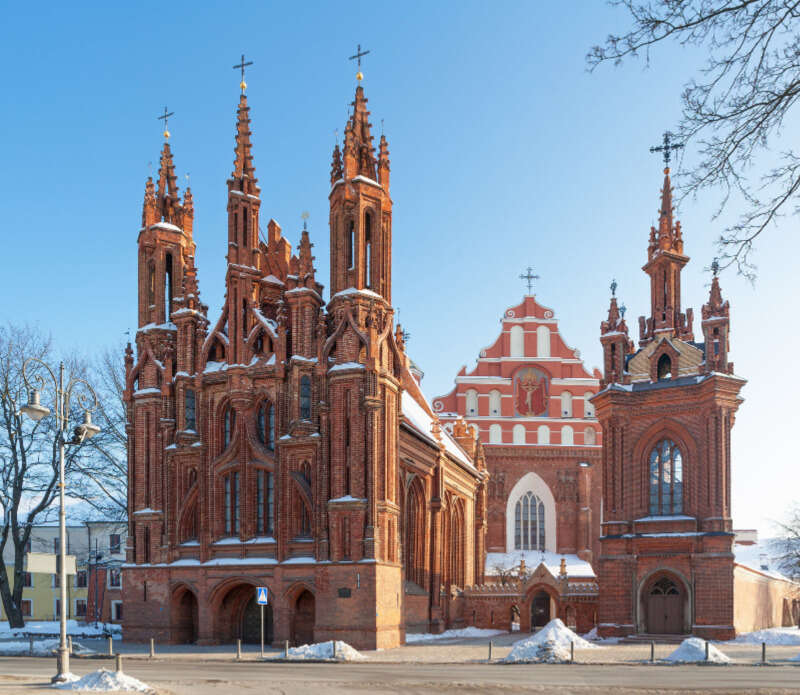 There were some stares from native Lithuanians (many live in Sweden). A lot of nonchalance from the Swedes going there for the weekend to indulge in (what I assume to be) the promise of cheap beer and beautiful women who would prefer not to get involved with their fellow countrymen. The flight was roughly one hour and twenty minutes. I found myself arriving to the airport in Vilnius earlier than expected. I headed to the smoking box to have a long-awaited cigarette. There I found myself surrounded by men of all ages.
Stares
I was literally the only woman in that box. I tried my best to remember what my friend, Aurimas, said. "If they stare, it's because of your beauty and not because of your ethnicity. You will be fine." He was absolutely correct. A kind gentleman named Vytautas offered to pick me up from the airport to hinder any chance of a cab driver swindling me out of my not-so-hard-earned money. When he dropped me off at my rented apartment in Senamiestis, I offered a twenty. He politely declined and said the pleasure was all his.
Culture Shock
Later that evening, I met up with a couple friends from Gothenburg. They also happened to be in Vilnius that weekend. It was a culture shock after living in Sweden for so long.
In Sweden, strangers rarely talk to you for the sake of making small talk. They don't approach women they don't know to invite them for a date. It wasn't until I made the decision of relocating to Vilnius that I learned the difference between "polite" and "friendly".
Difference between Sweden and Lithuania
Swedes are wholly reserved and make a conscious effort to not offend anyone. But I would not describe them as friendly. On the other hand, Lithuanians are quite direct and very open, but also friendly and certainly more approachable than the average Swede.
I was admittedly a little overwhelmed by the social attention, but I would be lying if I said I wasn't a little flattered.
The rest of the night went by so fast because we were having so much fun among ourselves and with the locals we met. It was a bit of a blur going from pub to pub, stomachs full of starchy potatoes fried in potato dough. Then we witnessed a burly bouncer physically ejecting a patron from a bar as our denouement.
Exploring the City
The rest of the week, when I wasn't working, was spent exploring the city on foot. I soaked up the bizarre yet beautiful contrast of a city both gritty and reconstructed. Remnants of defaced buildings, signs in Yiddish, etched Star of Davids, and communist-era architecture haunted Vilnius, as if to ensure none of the inhabitants would forget its Soviet and Nazi past.
The past no one really talks about.
Falling in Love and Moving to Lithuania
The rest of my days were filled with drinking iced coffee at any Caif Café I could find (the Baltic Starbucks – good stuff!), stuffing my face full of the dreamy honey cake, smoking cigarettes in the muggy humidity on my balcony, walking alongside and pouring drinks with the locals I happened to meet, shaking hands, stepping on the tip of my toes so that my lips could meet the lips of boys, pantomiming and pointing at pictures on restaurant menus, zigzagging through museums, hugging strangers, in the refreshing company of men who are both passionate and intense, and listening to elderly locals narrate in Russian and Lithuanian their own war stories.
I've been to a lot of places, but I'd never felt more in love with a city and never felt more heartbroken to leave one.
My name is Annika and I am the resident expert on relocating to Vilnius.
P.S. For all you single ladies who like insanely tall, handsome old-fashioned gentlemen, I highly advise you to take a trip to Vilnius.