America is full of gorgeous landscapes and amazing lakes waiting for us to explore them. If you like the outdoors, you owe it to yourself to plan a trip to one of these magnificent bodies of water. Instead of driving all the way to the beach, here are 4 beautiful lakes in the US to visit on your next vacation.
Crater Lake (Oregon)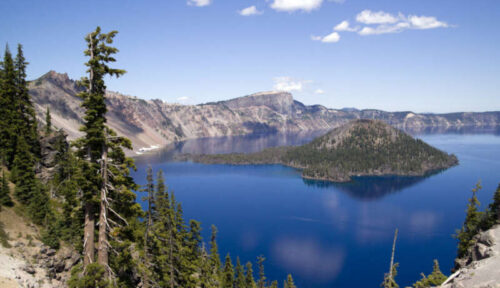 Crater Lake is one of the prettiest lakes in the world. The shade of blue in these waters makes you feel like you're looking at a storybook, and the mountains surrounding this seemingly bottomless lake create a calming feeling of solitude. Crater Lake also has campgrounds that are perfect for a weekend getaway.
Lake Travis (Texas)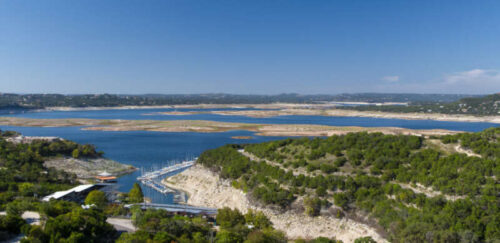 When looking for beautiful lakes to visit on your next vacation, you might want something more exciting than taking in nature and enjoying a quiet camping trip. Fortunately, America has plenty of great party lakes, too. Lake Travis in Texas has many fantastic activities, from party boat rentals to floating water parks. If you visit during the summer, it's practically a non-stop celebration with live music and festivals.
Moosehead Lake (Maine)
Animal lovers considering a visit to New England may want to take a trip to Moosehead Lake. As the name suggests, this area has an abundant moose population—they even outnumber the local residents three to one! This spot is excellent for ice fishing in the winter or for going on one of their famous moose safaris to sneak a peek at the lake's namesake.
Lake Keowee (South Carolina)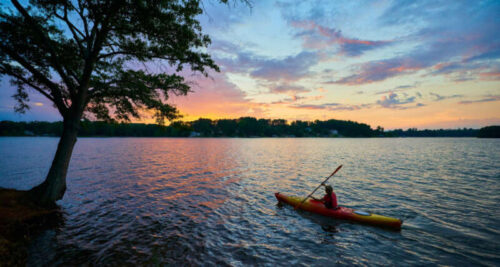 Not all beautiful lakes are natural wonders; Lake Keowee is a manufactured lake in Oconee County. This lake's clear, pristine water powers nearby towns and provides drinking water. Lake Keowee is one of the cleanest lakes in America, and whether you're camping, fishing, or just relaxing on the beach, it's easy to feel at peace by this tranquil lake.
After your tranquil time at the lake, hit the city! The perfect 3 day Charleston itinerary will ensure you see all the sights!